My friends, Chrissy Teigen is NOT here for any sexist bullshit.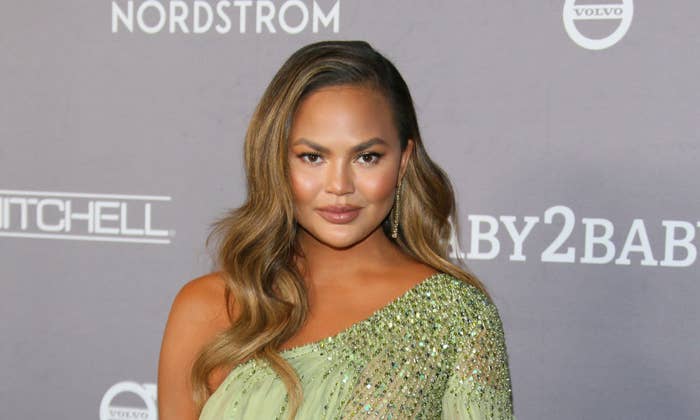 Yesterday, A Man Online* decided to tweet about Taylor Swift's fertility, for some reason:
His tweet made lots of people feel kinda like this:
Many folks called out the weirdness of his statement in the replies:
But it's Chrissy Teigen's response to his tweet that is now going viral:
"Uhhhh you're a fuckin weird ass," she wrote in a tweet, which has since garnered over 300,000 likes.
This isn't the first time she's come out to support Taylor against sexism online. Back when Kid Rock tweeted this mess...
Chrissy immediately clapped back in defense:
Legends supporting legends. We love to see it!
BTW, it's worth noting that the fertility statistic mentioned by that man is not only totally irrelevant, it's also misleading. It's based on a singular study of just 325 women. And even if you choose to believe it, that same study showed that 30-year-olds have about 30,000 eggs remaining, which is PLENTY. You need literally one (1) egg to conceive a child. It's not accurate to portray the natural and healthy process of losing eggs as some sort of doomsday clock on your fertility. Just so ya know!