This is Casey Neistat — YouTube star, filmmaker, electric-skateboard aficionado, and an all-around good guy.
This morning, Casey accidentally hit someone's car while parking his pickup truck. He did the right thing and left a note with his phone number, offering to pay for the scratch: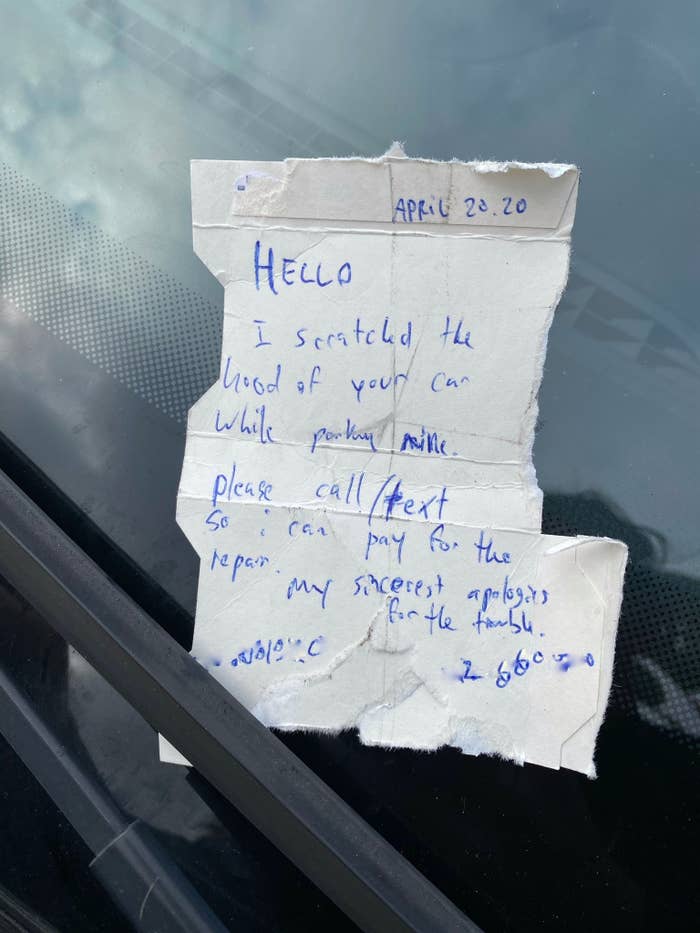 "I scratched a guys car this morning when parking my truck," Casey wrote on Twitter. "Total accident, small but noticeable scratch. I left the owner a note on the wiper and he texted me..."
And the stranger's response was honestly amazing: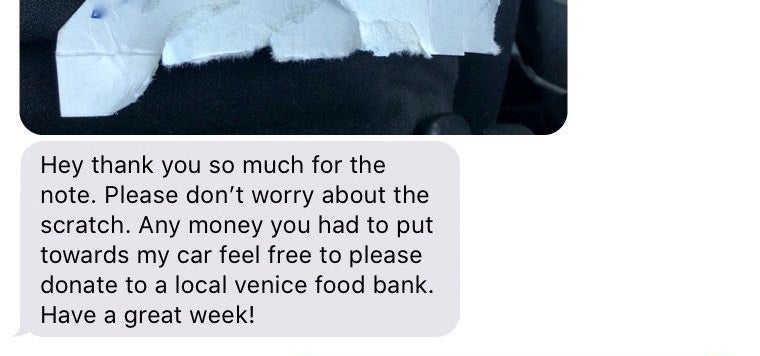 "Please don't worry about the scratch," the anonymous car owner wrote. "Any money you had to put towards my car feel free to please donate to a local venice food bank."
Casey once again offered to Venmo the owner for the damage, but also took him up on the charity idea and made a donation to the Los Angeles Regional Food Bank.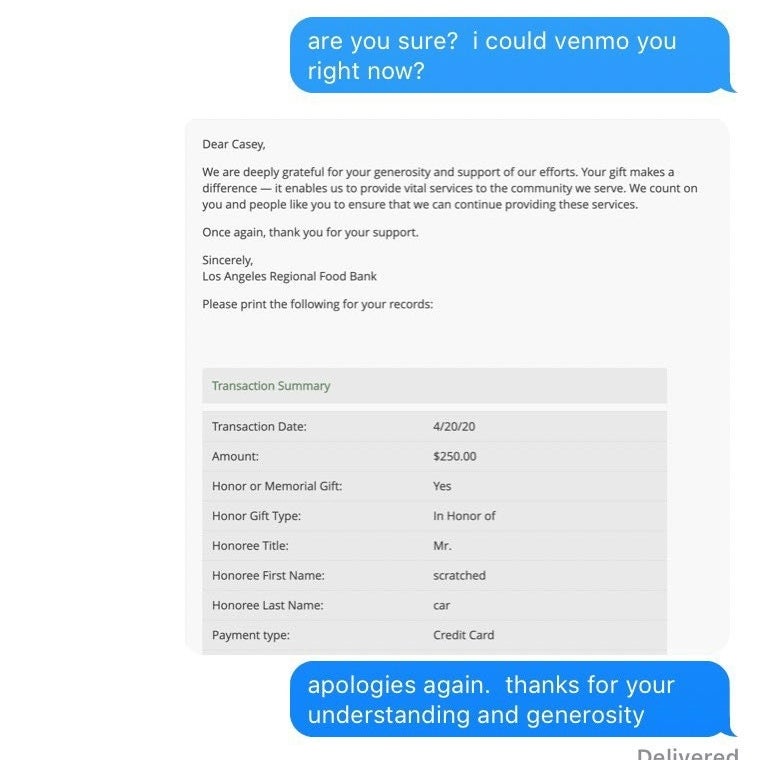 The owner wrote back, telling Casey not to worry about it and thanking him for the donation, writing, "The world needs it right now."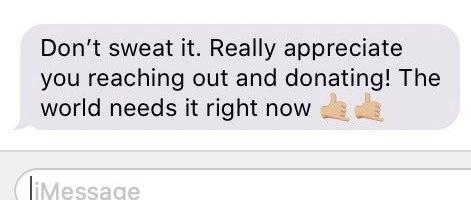 Casey then shared their text exchange on Twitter, writing that he's "been complaining about LA a lot, lemme share why I love LA."
He also explained how the accident happened, which, LOL:
Honestly, I love everyone in this story. Yay, anonymous car owner for being so charitable. Yay, Casey for being honest and leaving a note. And most importantly, yay, Los Angeles Regional Food Bank for keeping people healthy and fed in this crisis. The world needs more of ALL of this.
You can check out Casey's Twitter thread about the incident below: