Ever the professional, Cardi was UNDETERRED. She quickly ran backstage, and came out just a few moments later in...a big, fluffy bathrobe.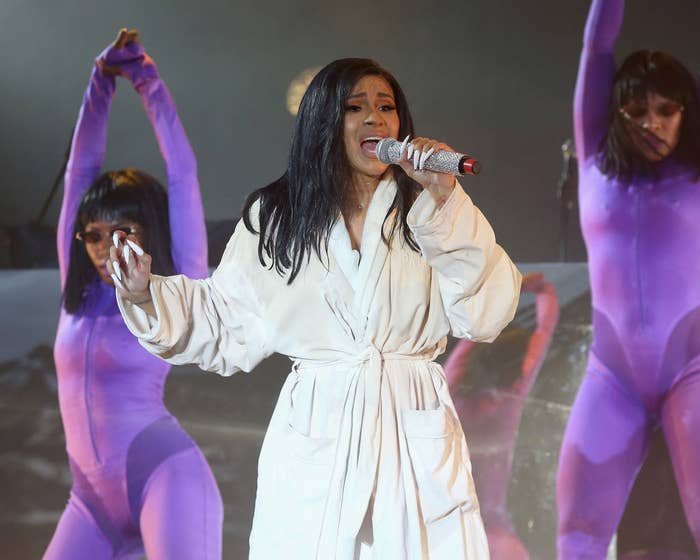 Which she wore for the rest of the show.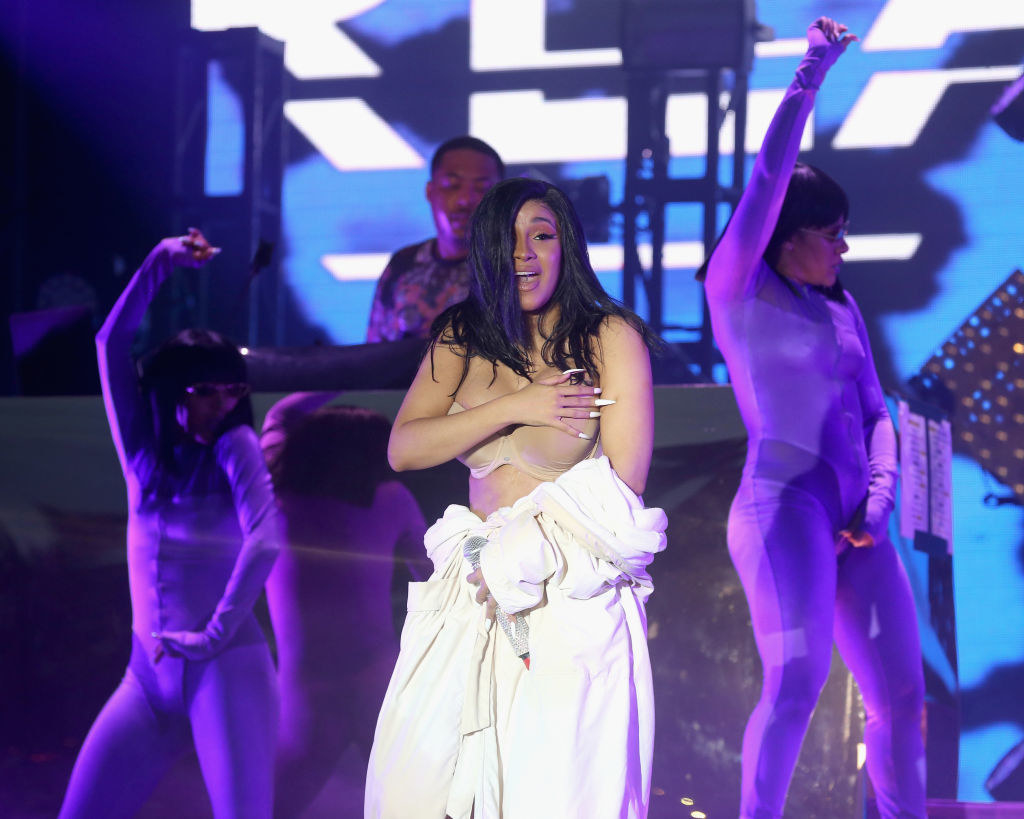 And needless to say...she rocked it!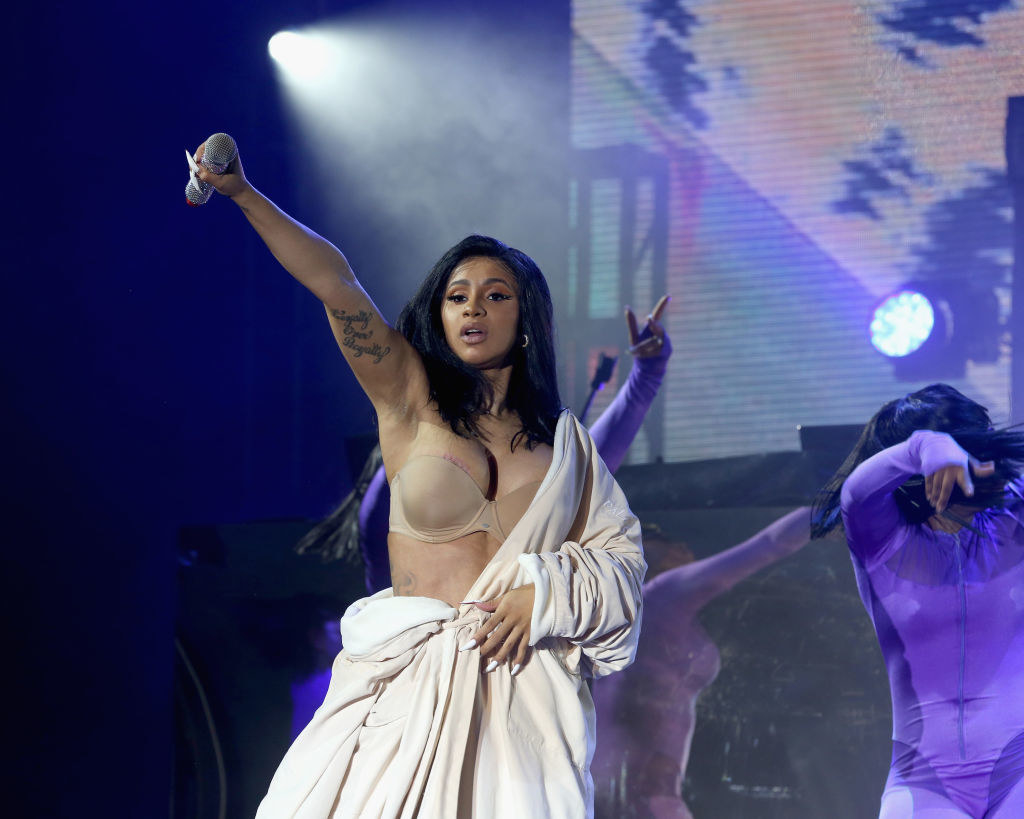 People in the audience were very impressed.
This is what COMMITMENT looks like, people!!!
The before-and-after pictures are kinda hilarious.
Some fans pointed out the sheer dedication it takes to perform in a thick, heavy bathrobe in Tennessee heat.
But no matter how hot she might have been, videos from the performance prove she didn't miss a beat.
Only a queen like Cardi can take a hotel bathrobe and make it absolute fashion. GOODBYE.