If you're a fan of Queer Eye on Netflix, then you certainly know Bruley — the adorable cream-colored French bulldog who occasionally hangs out with the Fab Five.
Unfortunately, Bruley's owner, Michelle Silva, just shared some really sad news: Our fabulous little friend has passed away.
"I brought [Bruley] home when he was nine weeks old on a rainy day in New York City," Michelle wrote. "Ten years later on a rainy day in LA, he passed away in my arms on my bedroom floor."
She went on to explain that Bruley died from a heart attack:
Bru had been suffering from heart problems, and an instant heart attack was a possibility. He just had too much love and heart for his physical body. It all happened so fast, but I held him as he took his last breath, and I was able to tell him I loved him the very most.
"I told him every day I loved him more than anything in the world, and I reminded him of that over and over as he slipped out of this life."
Michelle — who serves as a producer on Queer Eye — also touched on the worldwide fame her pup received at the end of his life.
"In the last year of his life, he found fame! Over the course of 16 episodes of @queereye, in just a few moments on screen, you guys all got a glimpse of the Bru I knew and loved."
"He was hilarious, stubborn, sometimes inappropriate, and always a sucker for a snack. He was pure love."
Here's me right now, tbh:
Bobby Berk — Queer Eye's resident design expert and one of Bruley's BFFs, has already paid his respects in the comments:
And Antoni Porowski — the food guy — has also posted a tribute on his Instagram: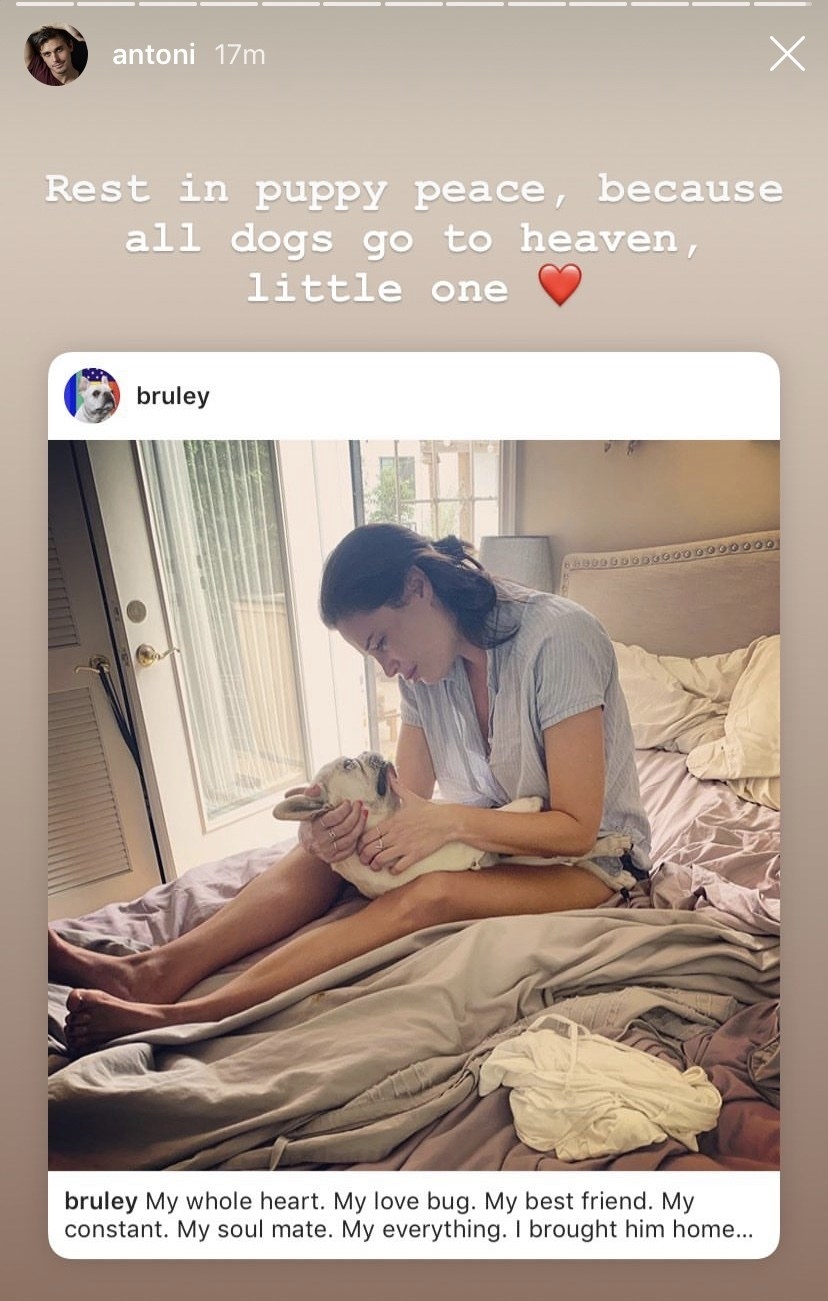 Sending lots of love to Michelle and the whole Queer Eye family. You can read the full tribute to Bruley below: