Twitter Tried To Create Drama Between Ariana Grande And Nicki Minaj And They Were Not Having It
"That's my fucking sister."
Both singers are dropping albums this month. Ariana will be releasing Sweetener on August 17.
And because Nicki is currently in the process of clearing a sample for her upcoming album, Queen, she had to push back her release date — to August 17.
Now, Ariana and Nicki are close friends and collaborators. They might be releasing albums on the same day, but there's no drama between them. They're good!!!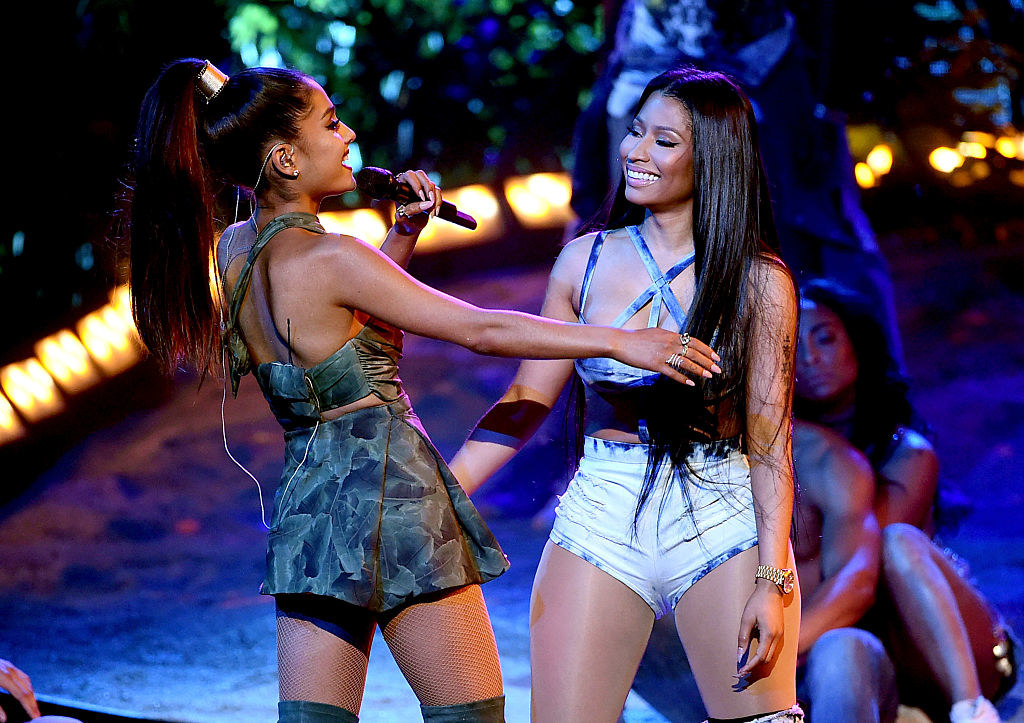 But the internet being...well, the internet, of course some folks jumped at the chance to pit two famous women against each other.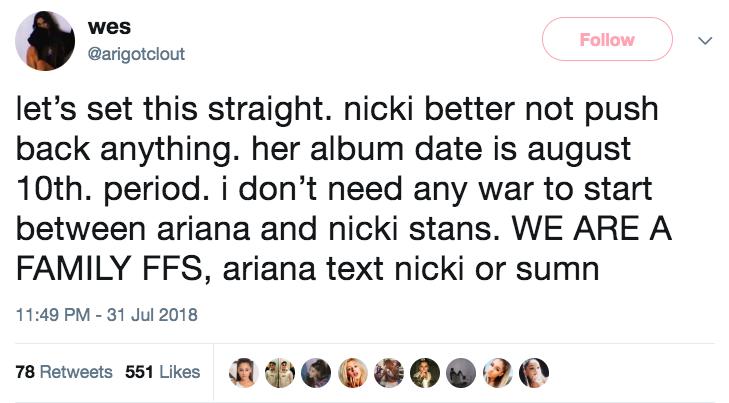 After ~more than a few~ tweets alluding to some sort of feud between the two, Ariana finally had enough.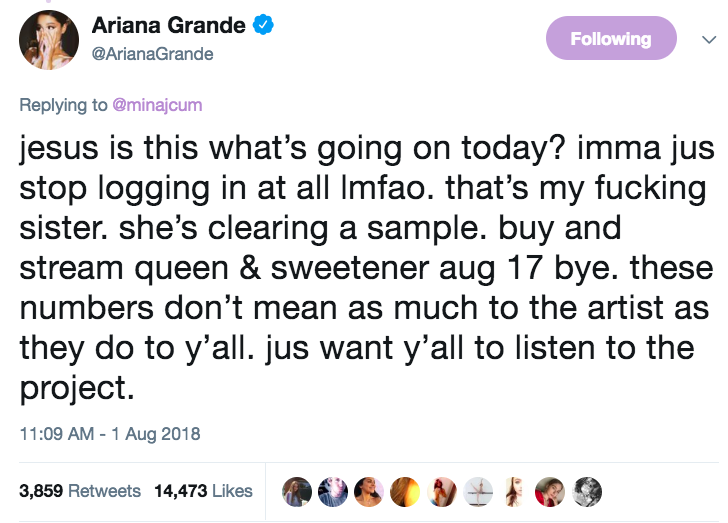 She then tweeted a shout-out to her own album, Nicki's album, and Troye Sivan's album Bloom — all of which are coming out this month. We love artists supporting artists!!!

And then, for good measure, she made sure that everyone knew there was no bad blood about Nicki moving her release date.

Nicki also commented on the controversy, assuring fans that she loves Ariana a lot and that their fans will be "VERY happy" when the albums come out.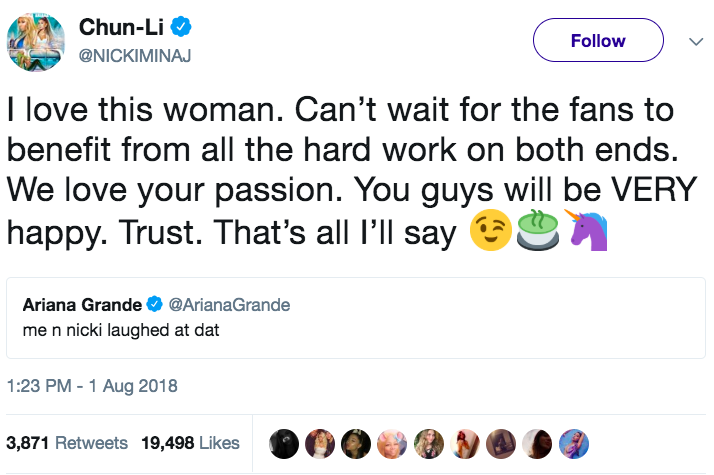 TL;DR: STOP PITTING OUR BELOVED QUEENS AGAINST EACH OTHER, PEOPLE! There's room for all of them to succeed!!!