In case you somehow managed to miss it, Taylor Swift is currently in the midst of her record-breaking Eras Tour, which kicked off in March.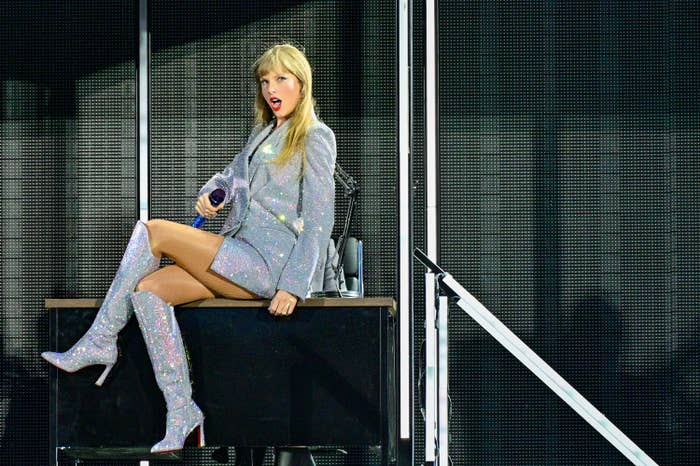 The star has been performing an impressive three-hour set in sold-out stadiums across America, and every weekend, videos from the shows have circulated online.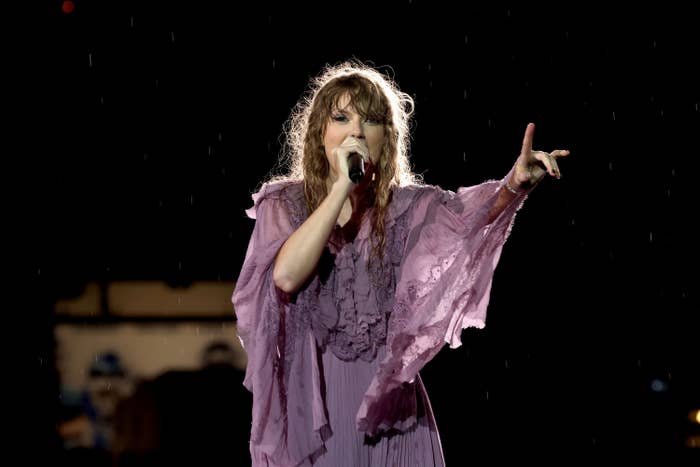 The clips have included everything from Taylor fighting back tears as she paid tribute to her late grandmother, to footage of her A-list friends supporting her from the VIP tent.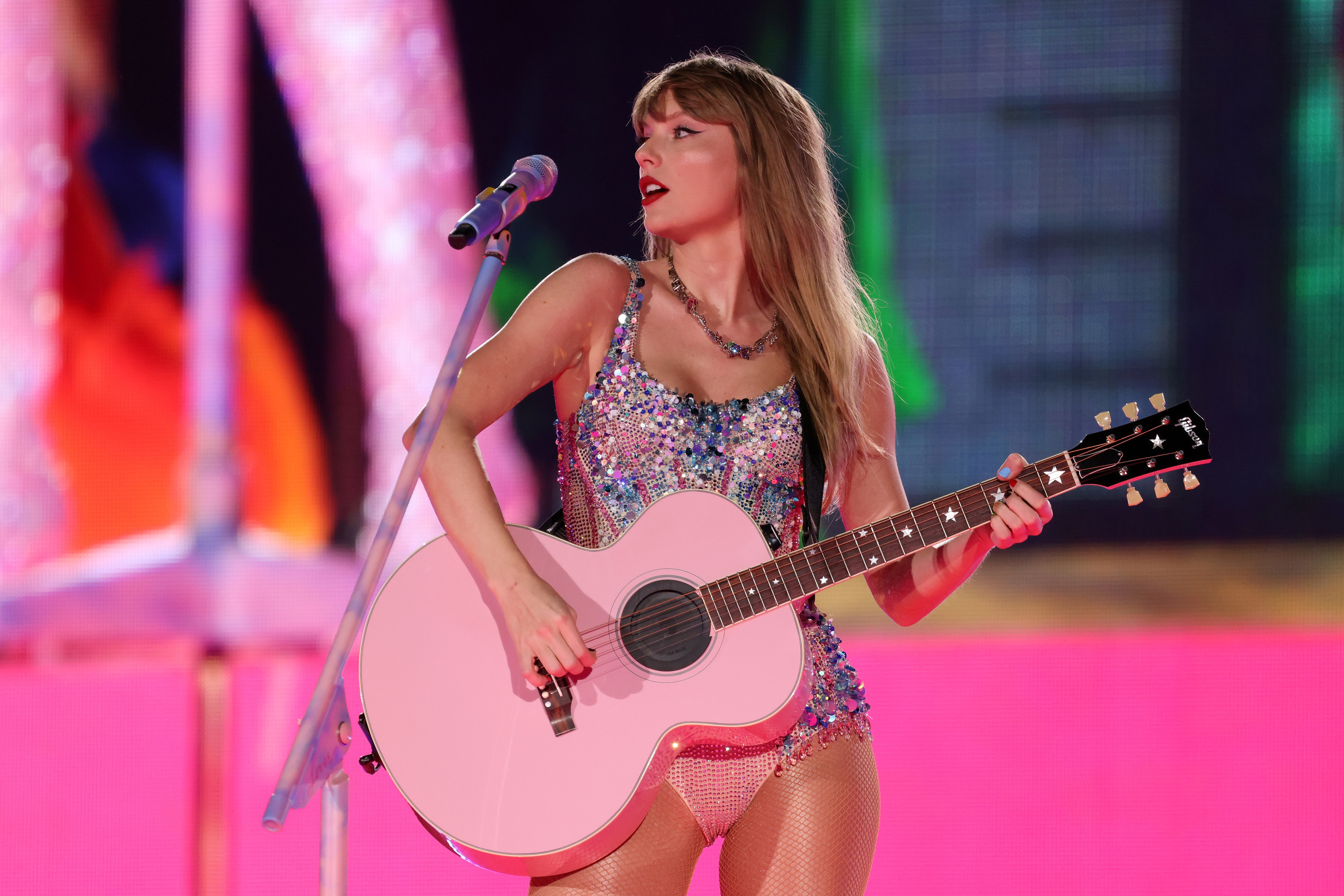 But this past weekend, the tour reached Philadelphia, and a viral clip from Saturday's show was unlike anything that Taylor's fans had seen before.
In the video, Taylor is mid-performance of her hit song "Bad Blood" when she notices something in the crowd that changes her entire demeanor.
It appears that security were scolding a fan in the front row, and upon seeing this, Taylor took it upon herself to intervene. Noticing that the fan hadn't done anything wrong, Taylor said between lyrics: "She's fine!" while motioning at security.
Continuing to flawlessly perform the song, Taylor then shouted: "She wasn't doing anything!" to the security guard in question before starting to walk to a different part of the stage.
However, the guard either didn't realize that she was talking to him or didn't care, and when Taylor noticed that they were still bothering the fan, she turned back and yelled: "Hey! Stop!"
While still singing the chorus to "Bad Blood," Taylor didn't leave the section of the stage again until she was satisfied that the situation had been handled, and warned: "Hey, stop!" again before she walked away.
Needless to say, the star was widely praised for standing up for her fans — but many were keen to find out exactly what had happened.
"Is anyone else not going to sleep until the fan perspective of Taylor yelling at security drops?" one viral TikTok read, and thankfully, the fan in question saw it and was happy to set the record straight.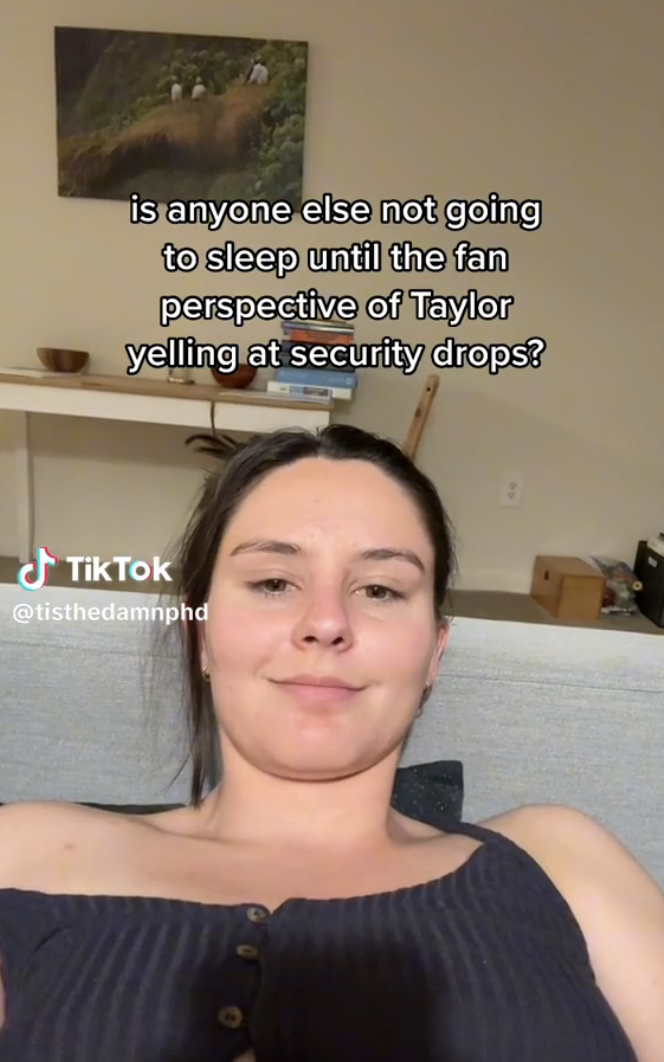 TikToker Caitlin Gabell confirmed that it was her best friend Kelly that security was bothering in the video, and uploaded a stitch of Kelly — who isn't on the social media platform — revealing what had gone down.
Kelly insisted that "it wasn't a big crazy thing," but that the guard had been "harassing" them all night before he got escorted away after Taylor called him out.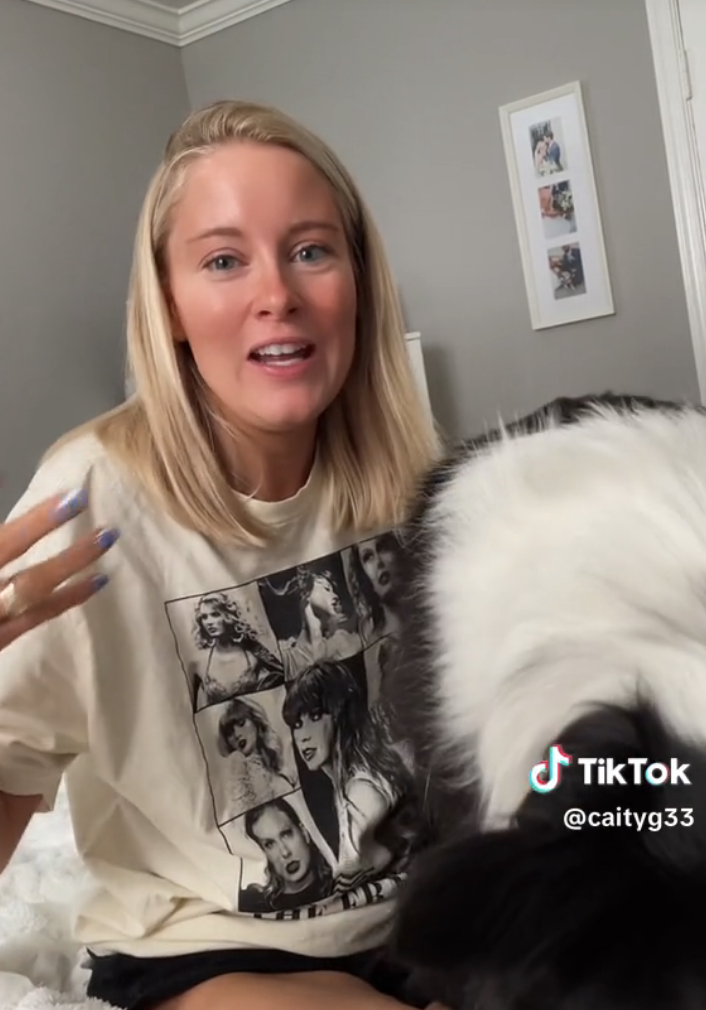 "Basically, the guard had been harassing our group all night; he just kept telling us not to touch the rail, and every time we did anything, he was on top of us," Kelly said. "We were dancing and having fun, and he didn't like it, and Taylor noticed that I was having fun and that he didn't like it, and she didn't like it."
Kelly went on to reveal that Taylor's team had given her group tickets for Sunday night's show after their experience on Saturday.
"He basically got escorted out, and then, they got us all free tickets for tonight," she explained. "It wasn't a big, crazy thing — it was just a bunch of girls having a good time, and he didn't want us to have fun."
Caitlin followed up by sharing a photo of herself, Kelly, and two other friends in their floor seats at Sunday's show after sharing her gratitude for what Taylor had done.
She said: "It was such a great thing for her to do for her fans, and we really appreciate that."