Earlier this month, it was reported that Taylor Swift is dating the 1975 lead singer Matty Healy after splitting from her long-term boyfriend Joe Alwyn.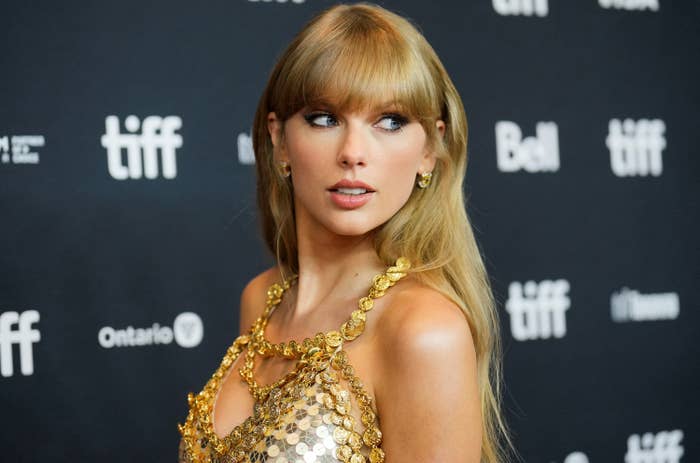 Taylor was previously linked to Matty in 2014, and the pair have remained close friends ever since. An insider told the Sun, "She and Matty are madly in love. It's super-early days, but it feels right. They first dated, very briefly, almost 10 years ago, but timings just didn't work out."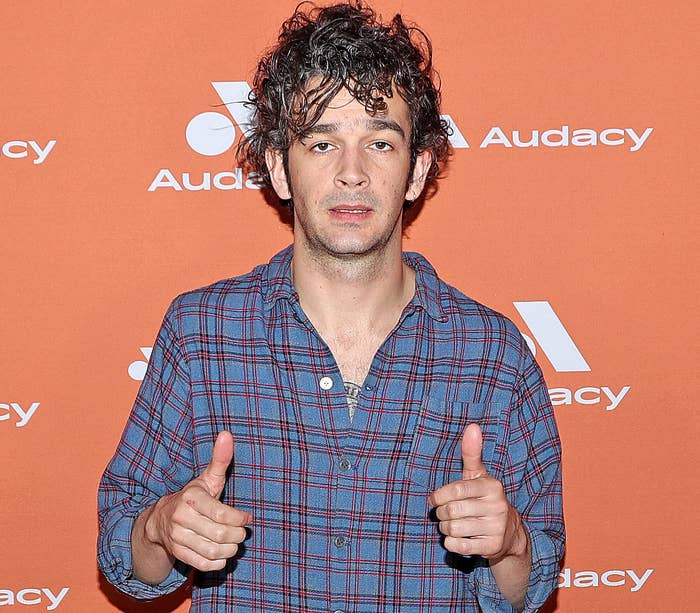 The source went on to add that both Taylor and Matty are "massively proud" of their relationship and that she "wants to 'own' this romance and not hide it away."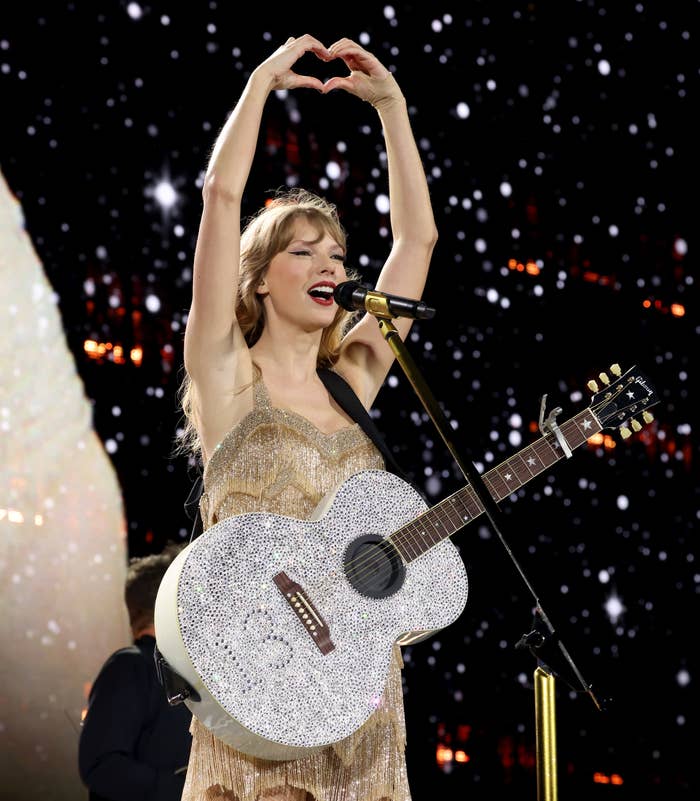 And just two days after the report broke, Matty was seen with Taylor's inner circle in the VIP tent at her Eras Tour.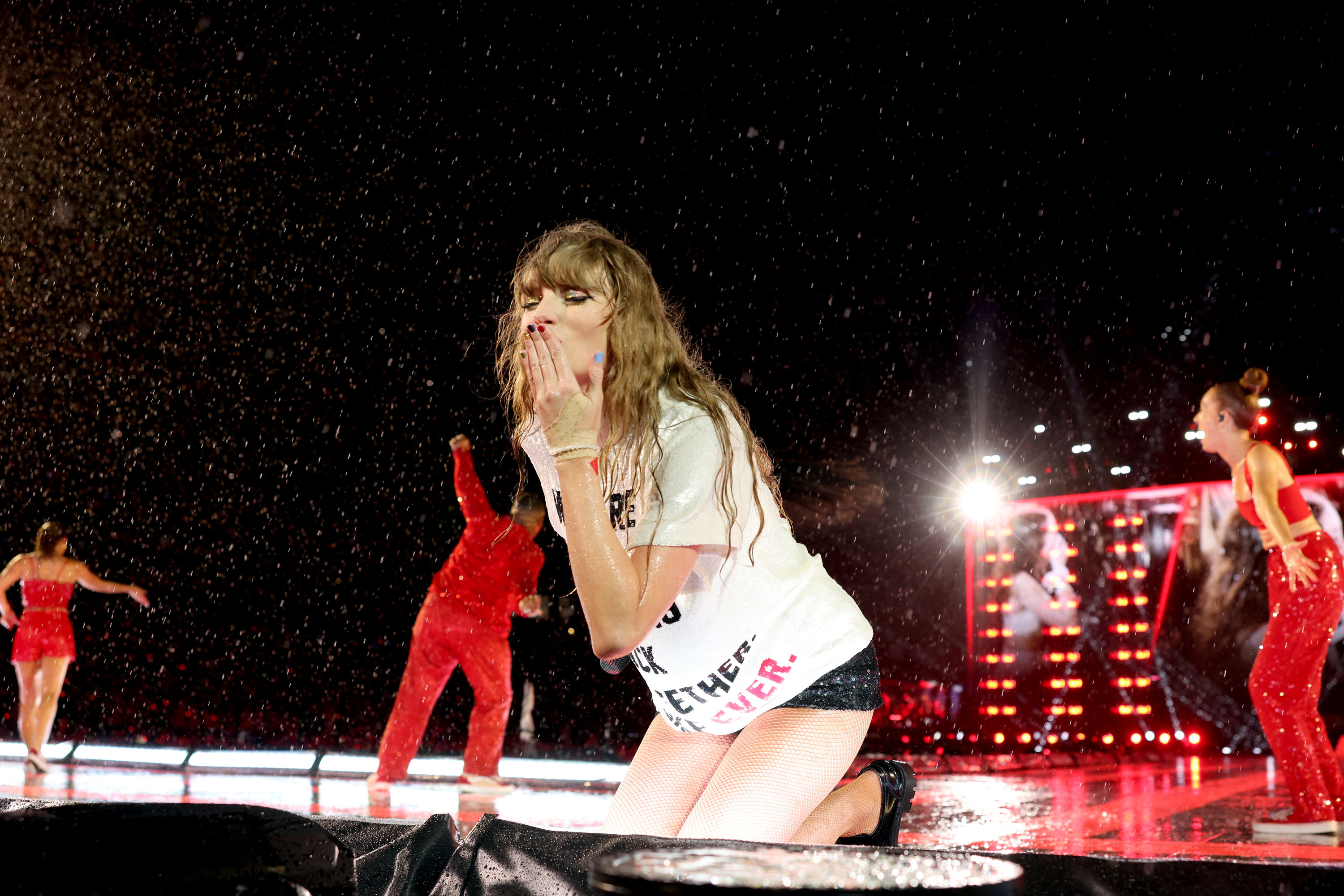 He attended all three of her Nashville dates and even performed alongside Taylor's opening act, Phoebe Bridgers. Matty was also spotted at Taylor's Philadelphia concerts on the weekend.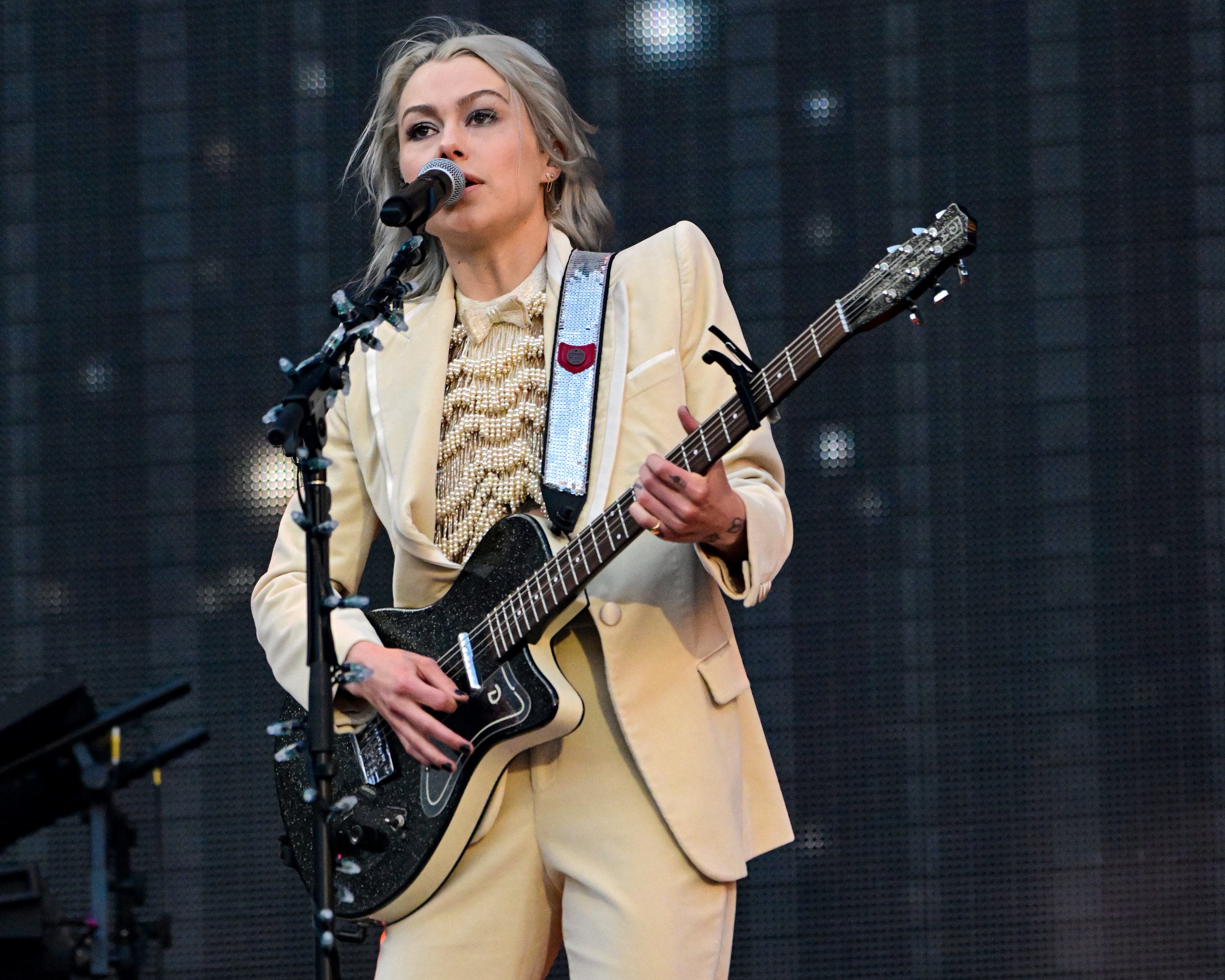 The photos, which were taken at a members-only venue in New York City, ended up circulating on social media, and a source told Page Six that the stars had also been seen "kissing."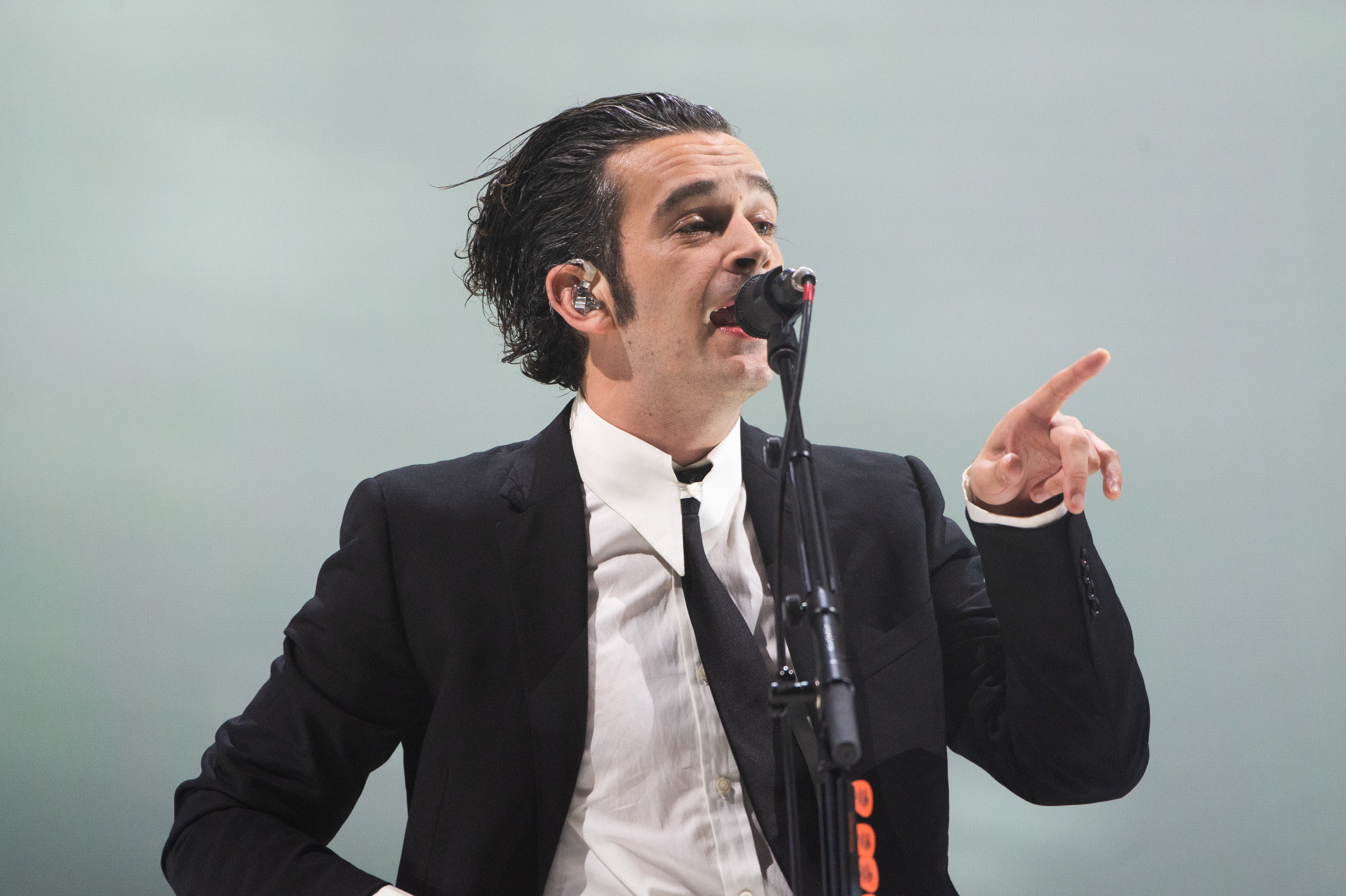 But the news has caused unrest in Taylor's fandom, with many being left disappointed by her decision to date Matty despite his long history of problematic behavior.
Matty has also been branded misogynistic over the years, and in 2016 he sparked backlash when he said that it would be "emasculating" to date Taylor.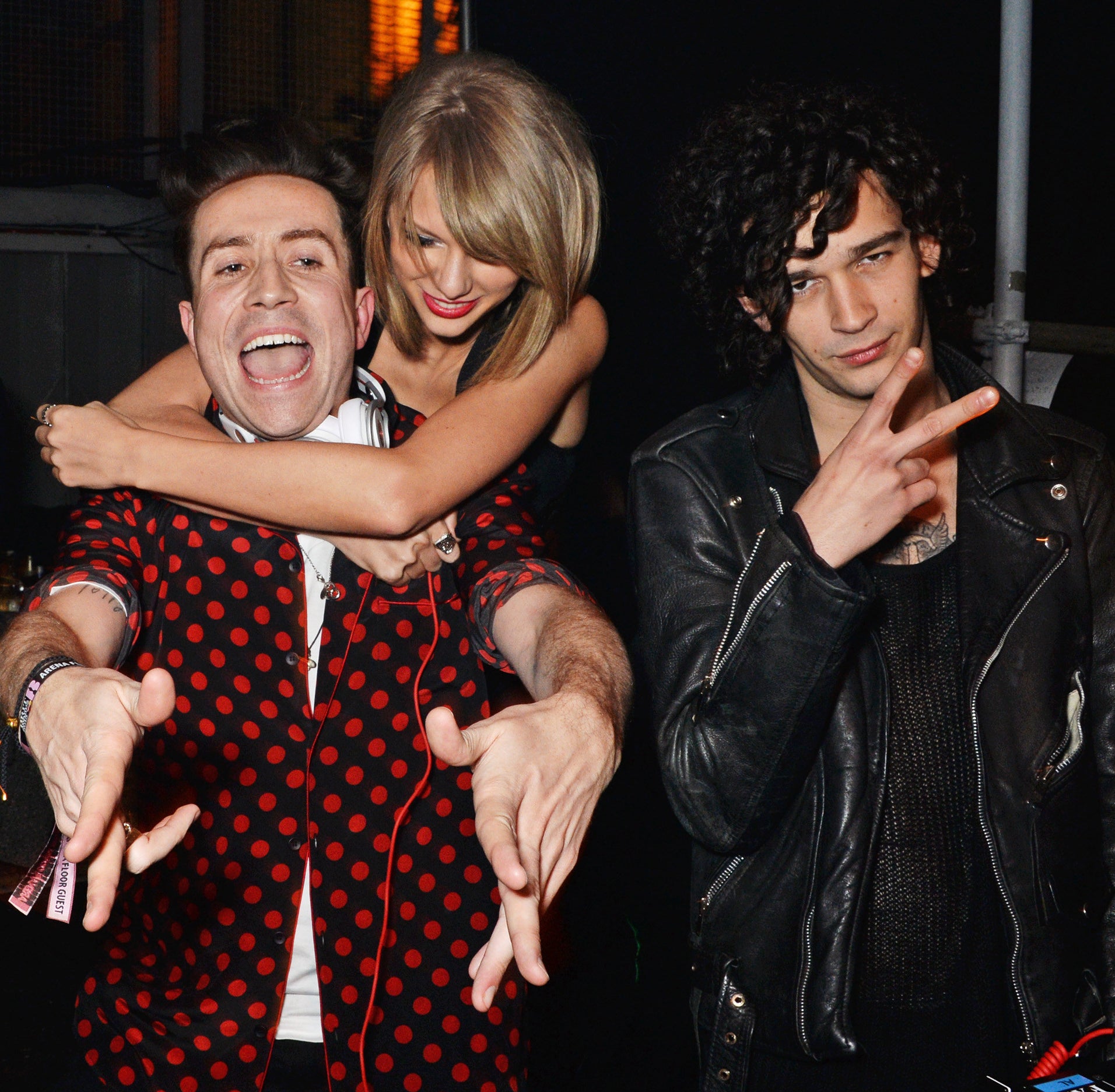 His appearance on The Adam Friedland Show also courted controversy just three months ago, and the episode was pulled from both Spotify and Apple Music because of its highly offensive content. This included racist comments about the musician Ice Spice.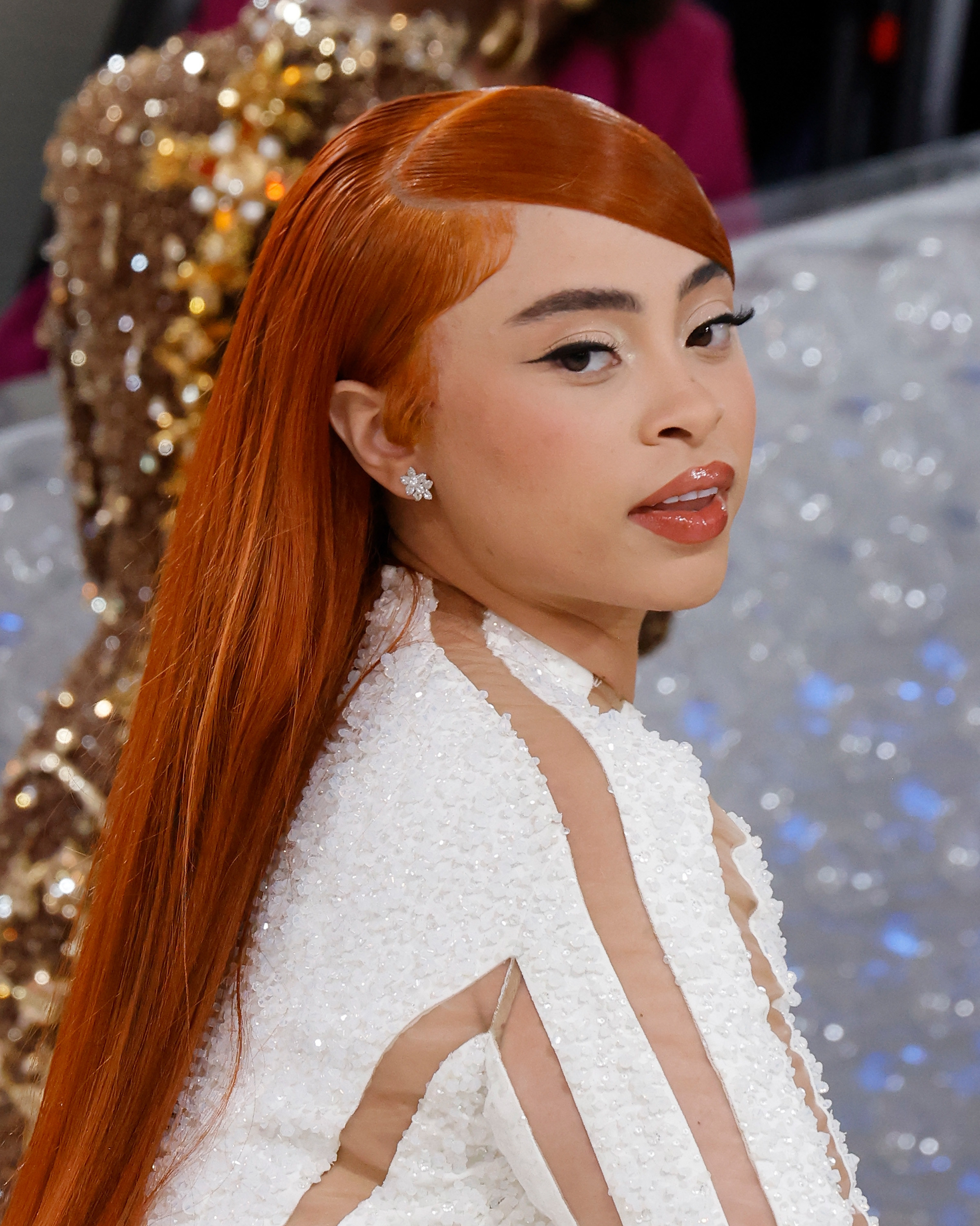 However, another part of the episode — which remains live on YouTube — has now resurfaced online, and it is arguably even more disturbing.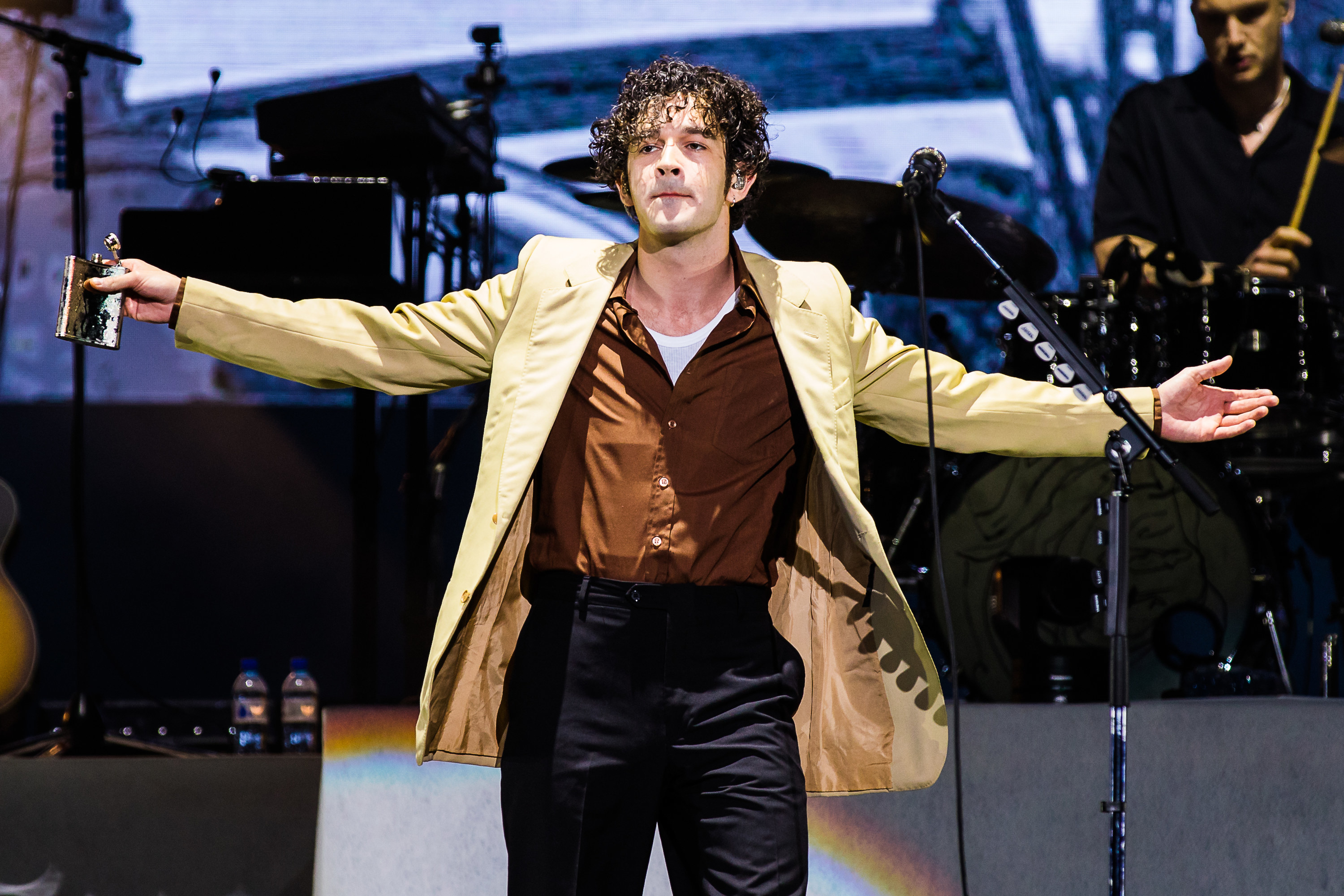 In this segment, Adam recalled Matty being caught masturbating to Ghetto Gaggers pornography just moments after friends had left a party at his house.
For those who don't know, Ghetto Gaggers is an extreme porn website that focuses on the humiliation and degradation of women of color. The site's own description reads, "Extreme hardcore face fucking, ebony hoodrats, ghetto double penetration, yellow discipline and interracial throat banging of the Ghetto Gaggers."

On a Reddit forum, someone else called it "the most extreme niche porn you probably can find that [is] just full of hatred for women, specifically about white men getting off on racially and sexually degrading black women."

"I used to feel ambivalent about Matty and made excuses for him, but that information altered my perception of him permanently so i thought i'd share it," the Reddit commenter explained.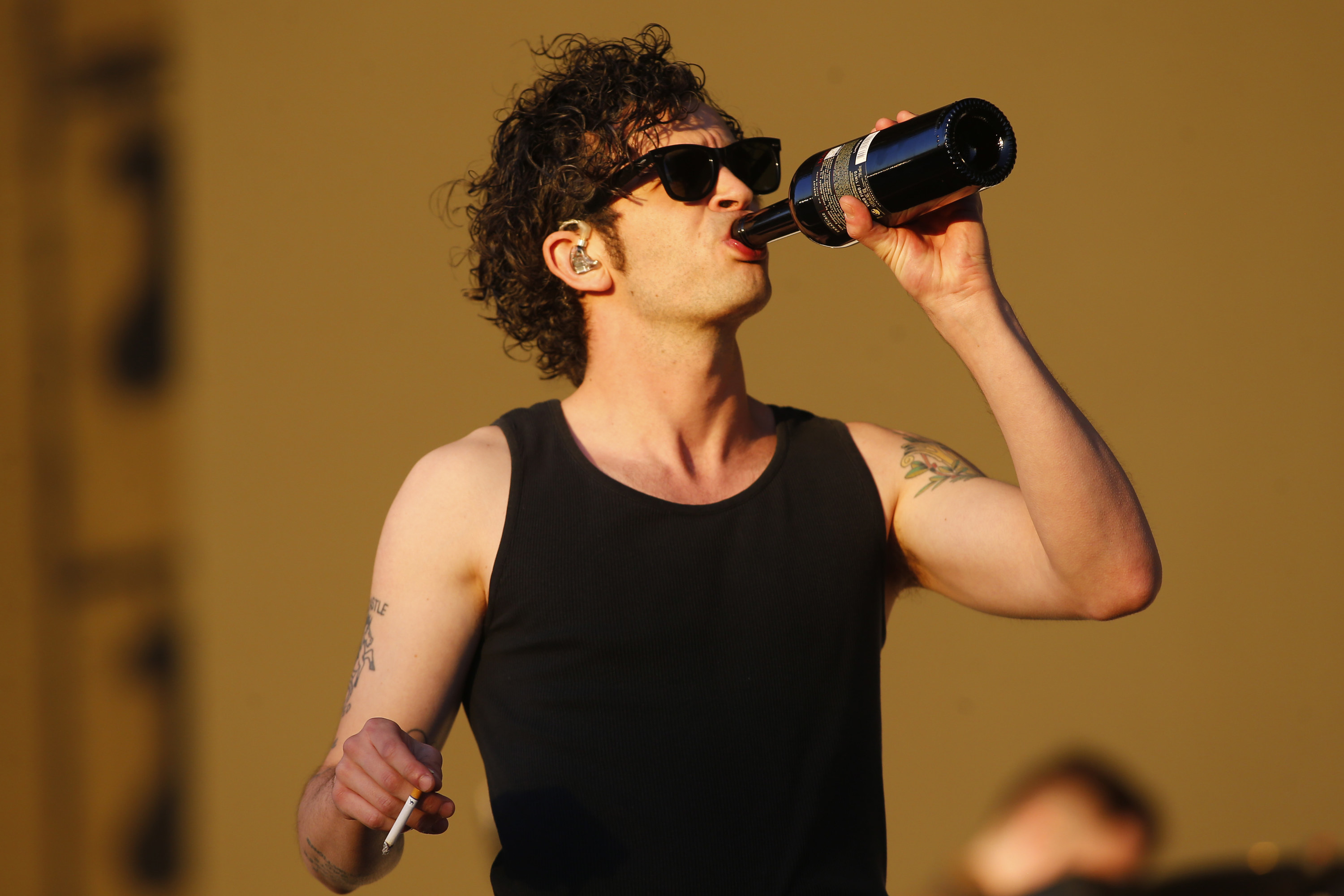 Ghetto Gaggers was mentioned incredibly casually on the podcast, with Matty even remaining blasé as he recalled the woman in the pornographic video being "brutalized."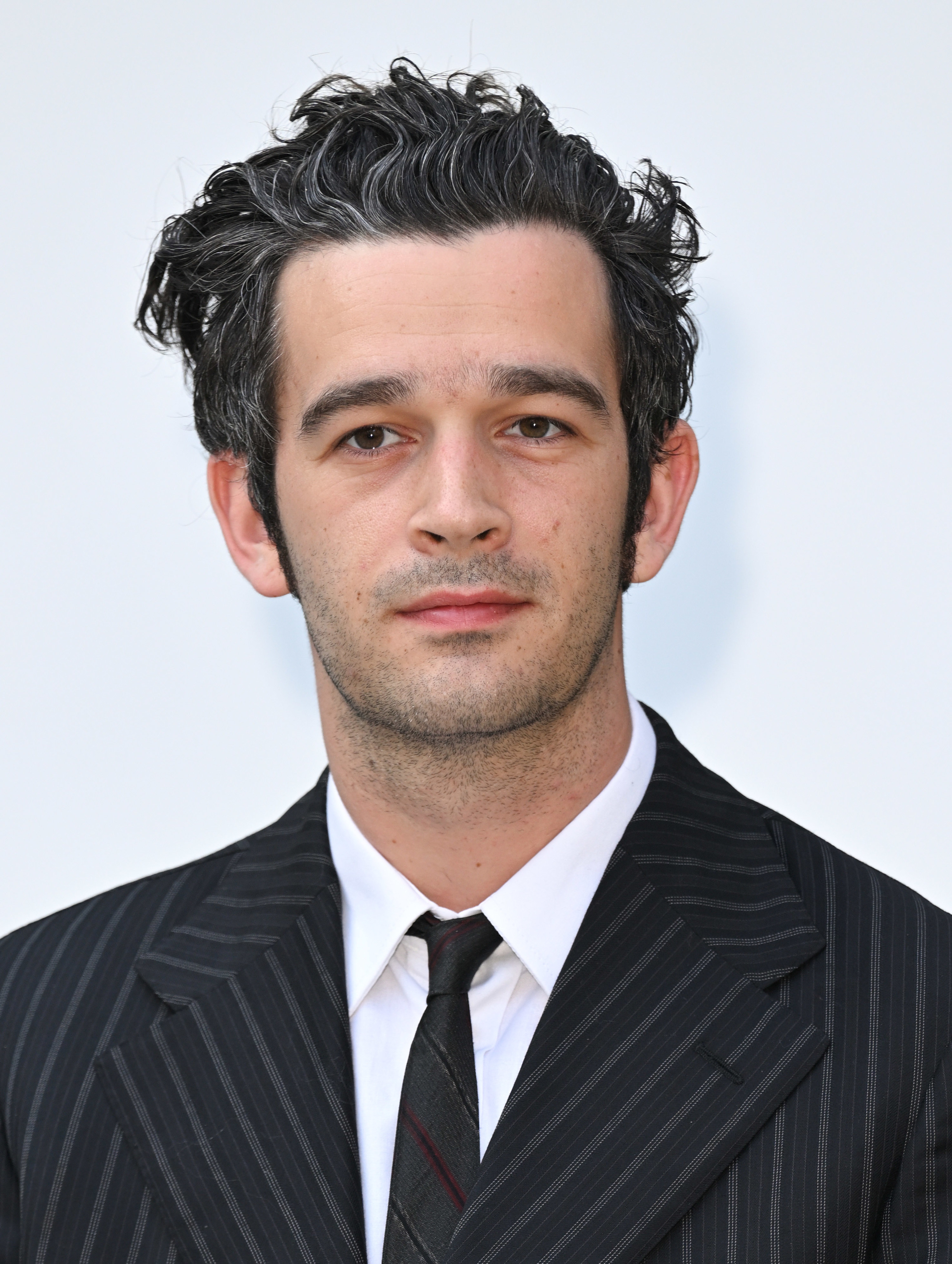 The conversation began when Adam said that he left Matty's apartment with a group of people after a party, but one of their friends — a British woman called Olive — realized that she had forgotten her water bottle and went back to collect it.
"She went back in and Matty, like, on his phone and then on his 77-inch OLEDs just got Ghetto Gaggers blaring," Adam said. "Thirty seconds after the hang, just hardcore pornography."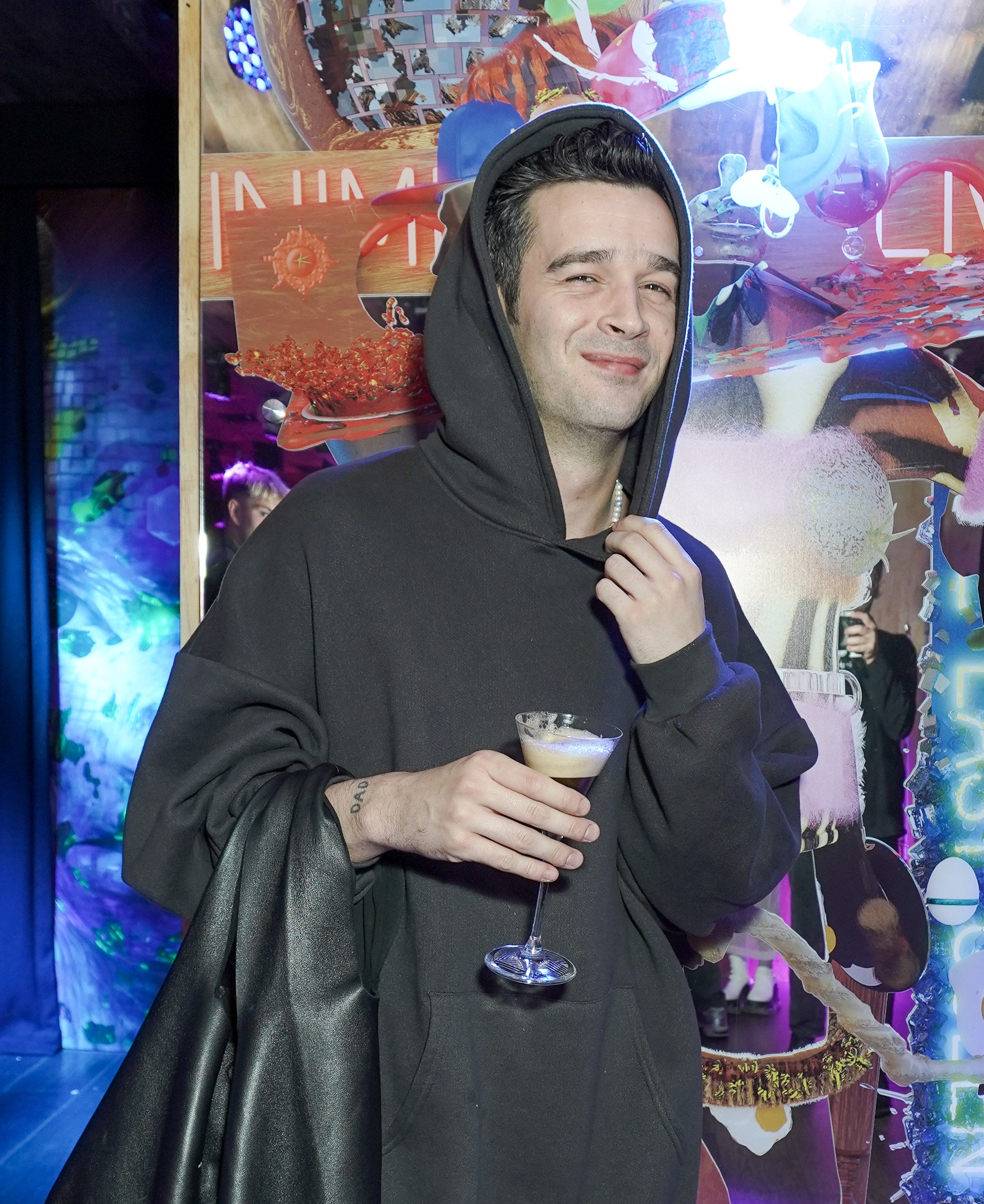 All three men on the podcast laughed at the anecdote, with Nick admitting that when he first heard the story, the "only part that bothered" him was the fact that Matty had AirPlayed the porn from his phone to his TV.
"You texted me immediately being like, 'I just need the info on this story, like, how psychopathic do you have to be to AirPlay porn to your TV?]'" Matty said, laughing.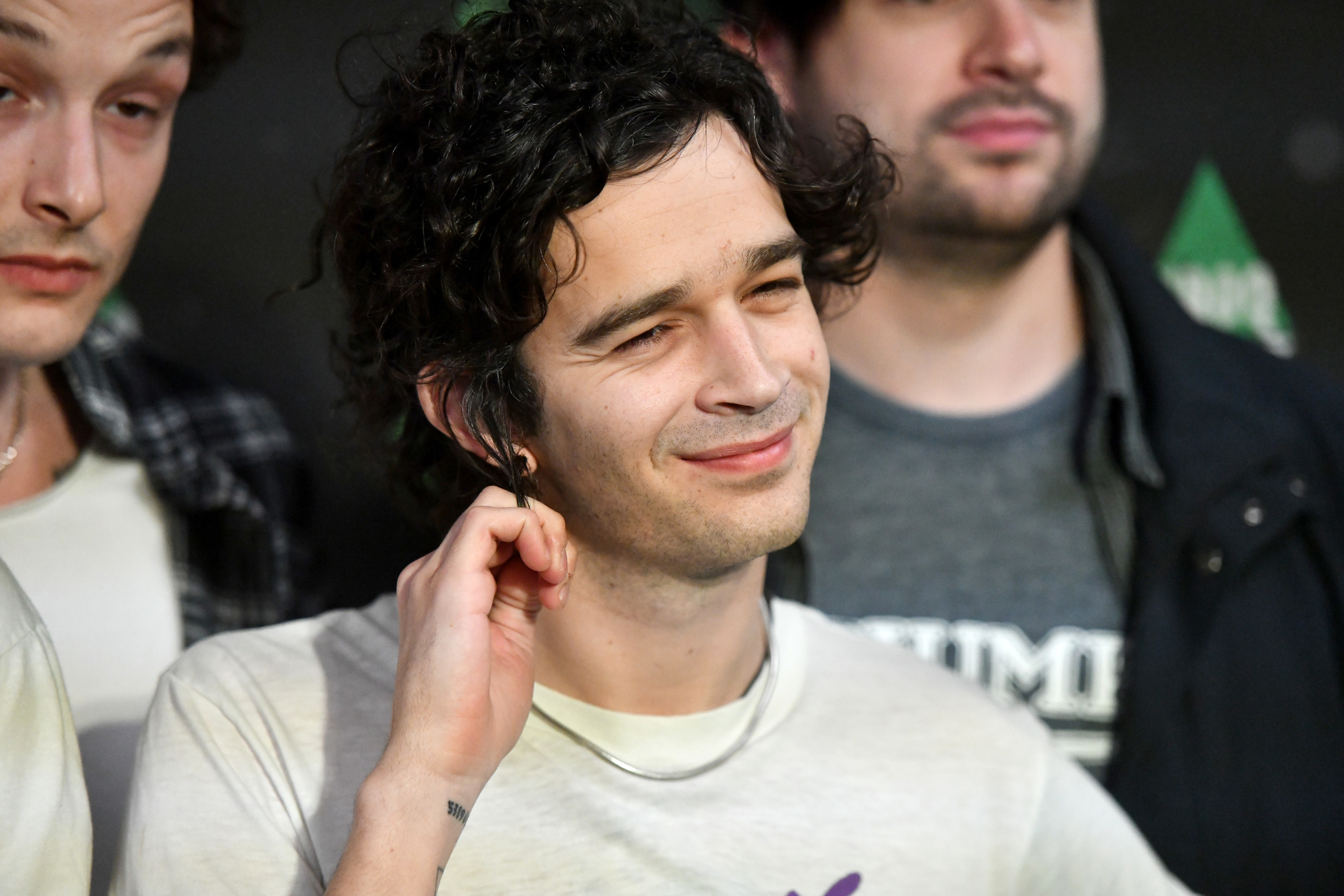 Going off on a tangent, the trio then joked about a yoga class full of "fat Black women" being "pleasantly surprised" by someone masturbating to them before Matty added some more details to Adam's story.
"You're not exaggerating — it was 30 seconds, like, you guys were still waiting outside," he remembered. "She came back in, I was already flustered. I was dressed as 'guy who is jacking off,' so I had, like, an untucked shirt, and I think it literally was Ghetto Gaggers on the TV — somebody just getting, like, brutalized."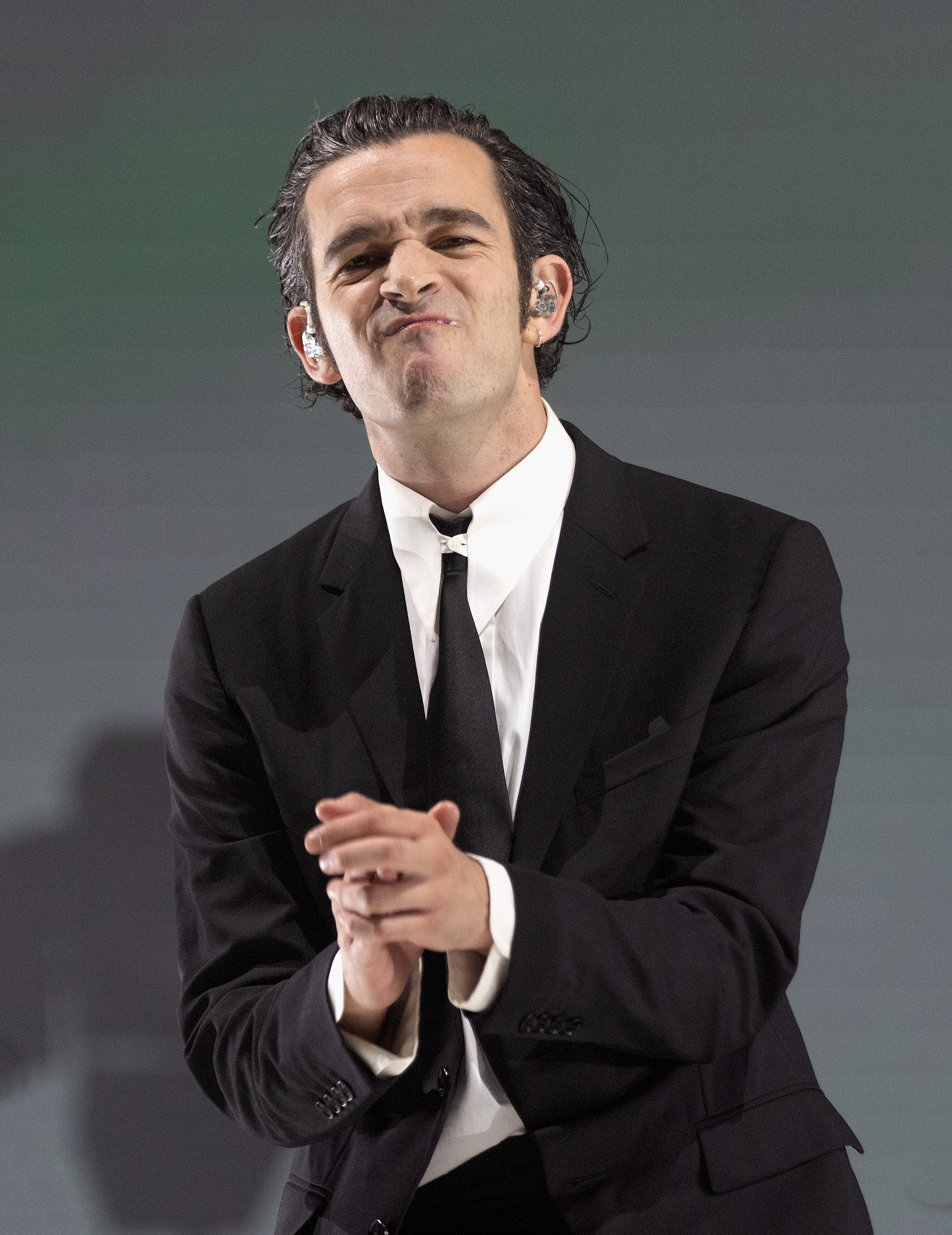 "And it wasn't some cool-scene New York art girl," Matty said of their friend who'd walked in on him. "It was little Olive, who came in like, 'I'm so sorry, I'm just getting my water!'"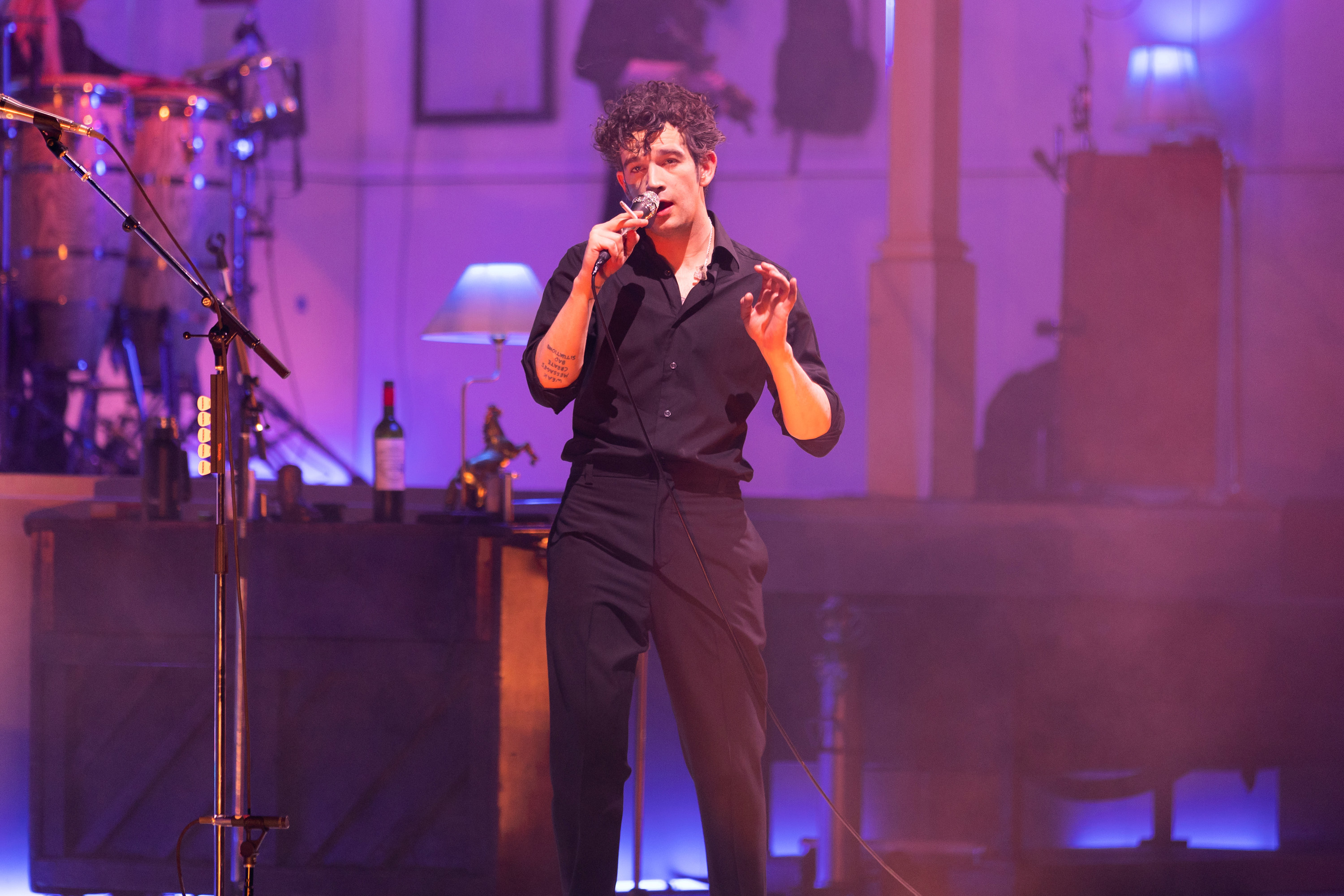 Between laughter, Matty made gagging noises to imitate what was going on on the television and said that he told her, "It's fine, it's OK."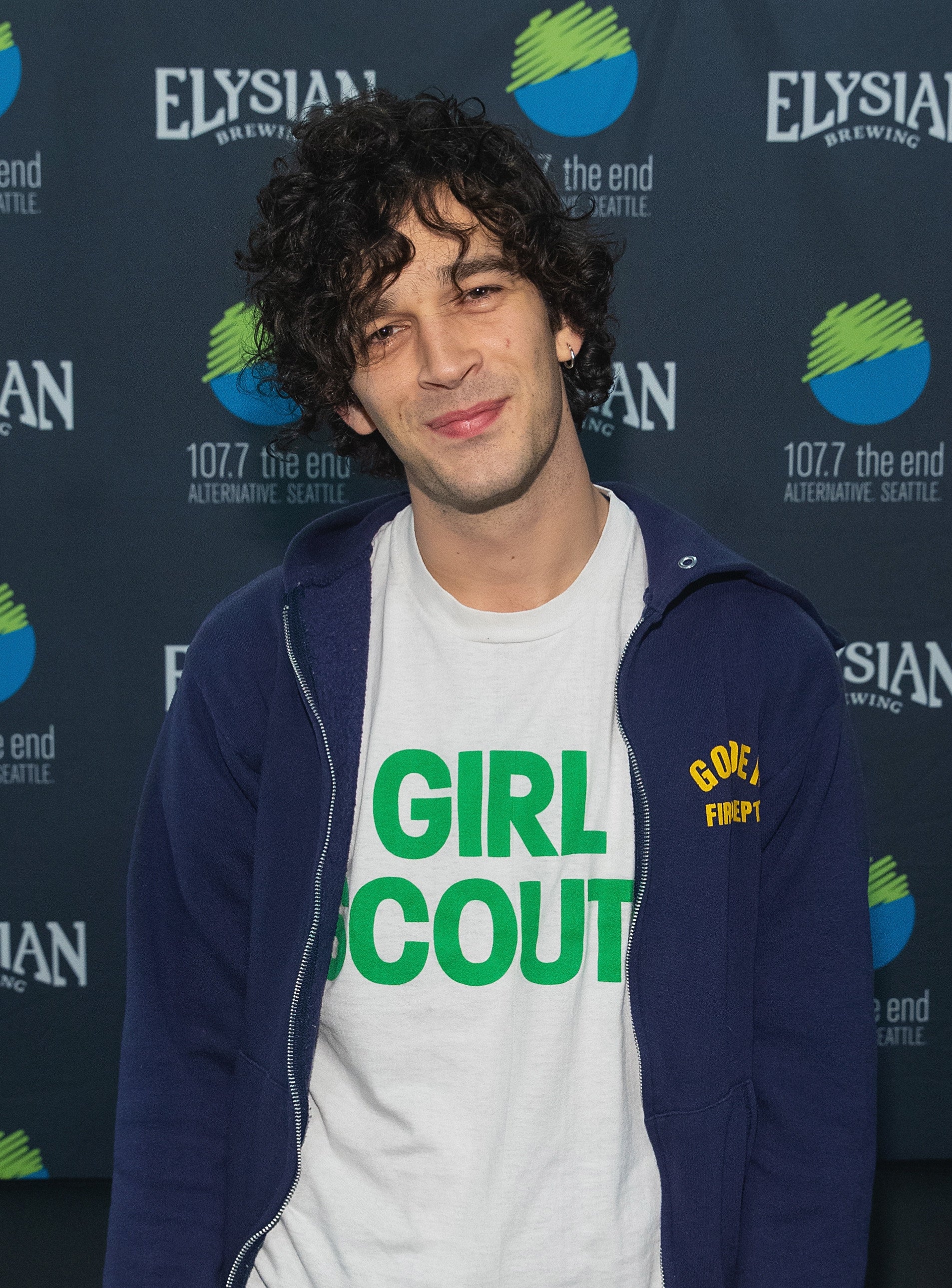 "Ten minutes would have been fine," he said in reference to how long it had been since his guests left. "But 30 seconds was kind of almost…I was worried that was offensive."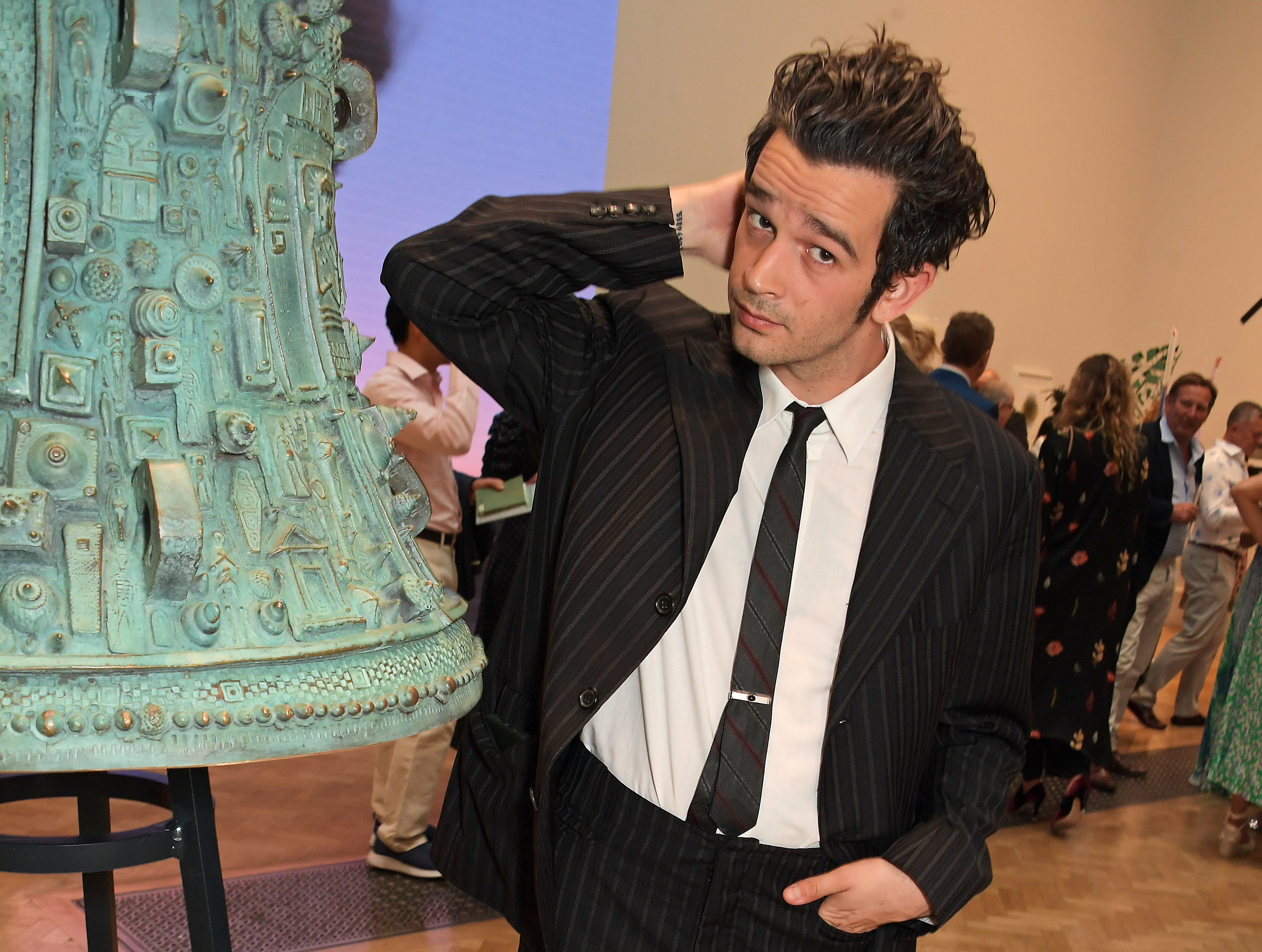 But suffice it to say, the amount of time that had passed is not the part of the story that others have found offensive.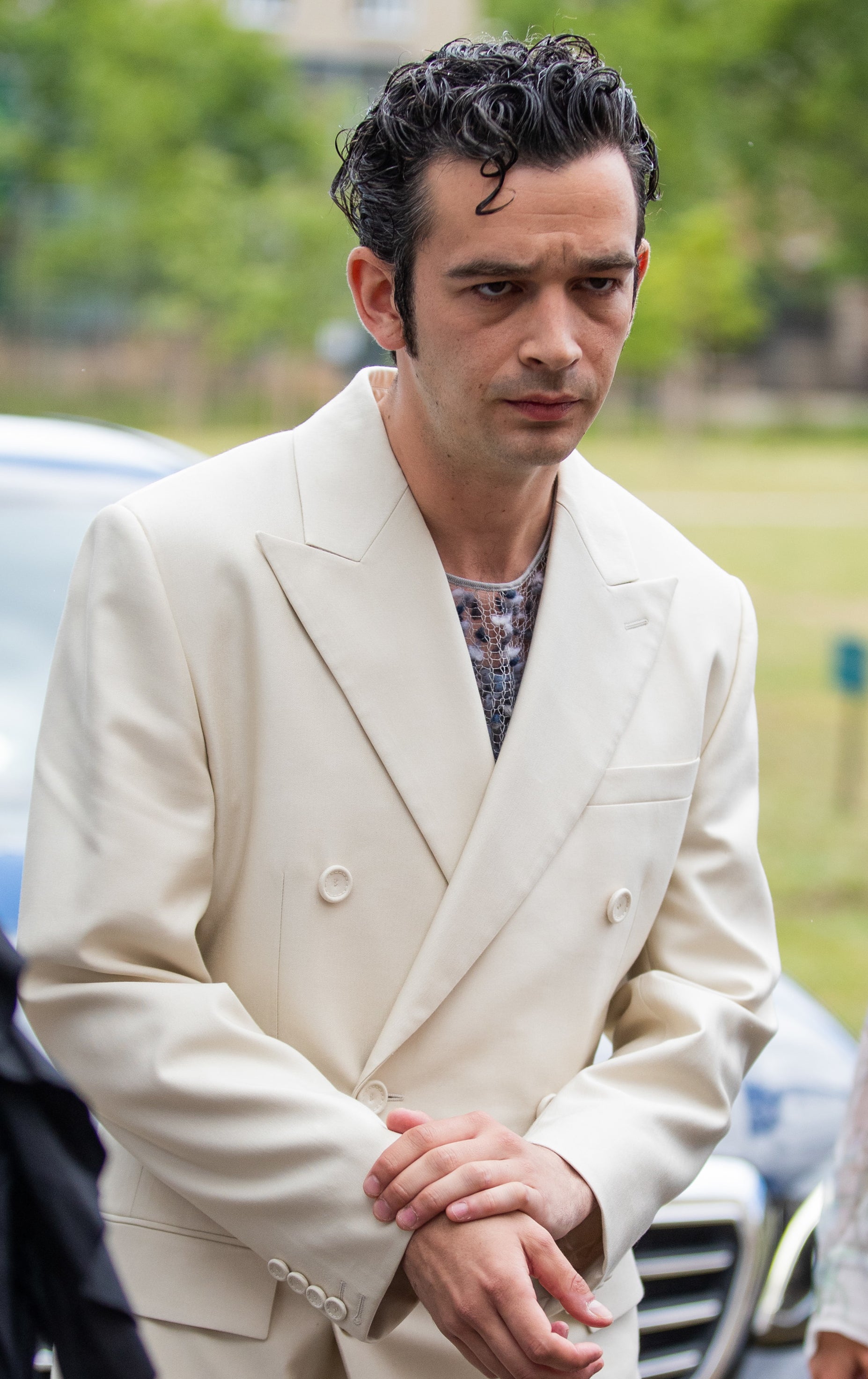 Matty's casual viewing of such extreme and racially degrading pornography has horrified people, with a Medium article describing Ghetto Gaggers as "white men humiliating and sexually dominating Black women — physical violence coupled with jokes about poverty, welfare, slavery, putting nooses on women" in a 2017 article about "abuse porn" as sexual assault.

"The texts on Ghetto Gaggers and other websites describe how they trick eighteen-year-olds and other young women who mostly have never have been in a porn film and clearly have been manipulated in some way and totally unprepared for what they are about to face," the article adds on the issue of consent.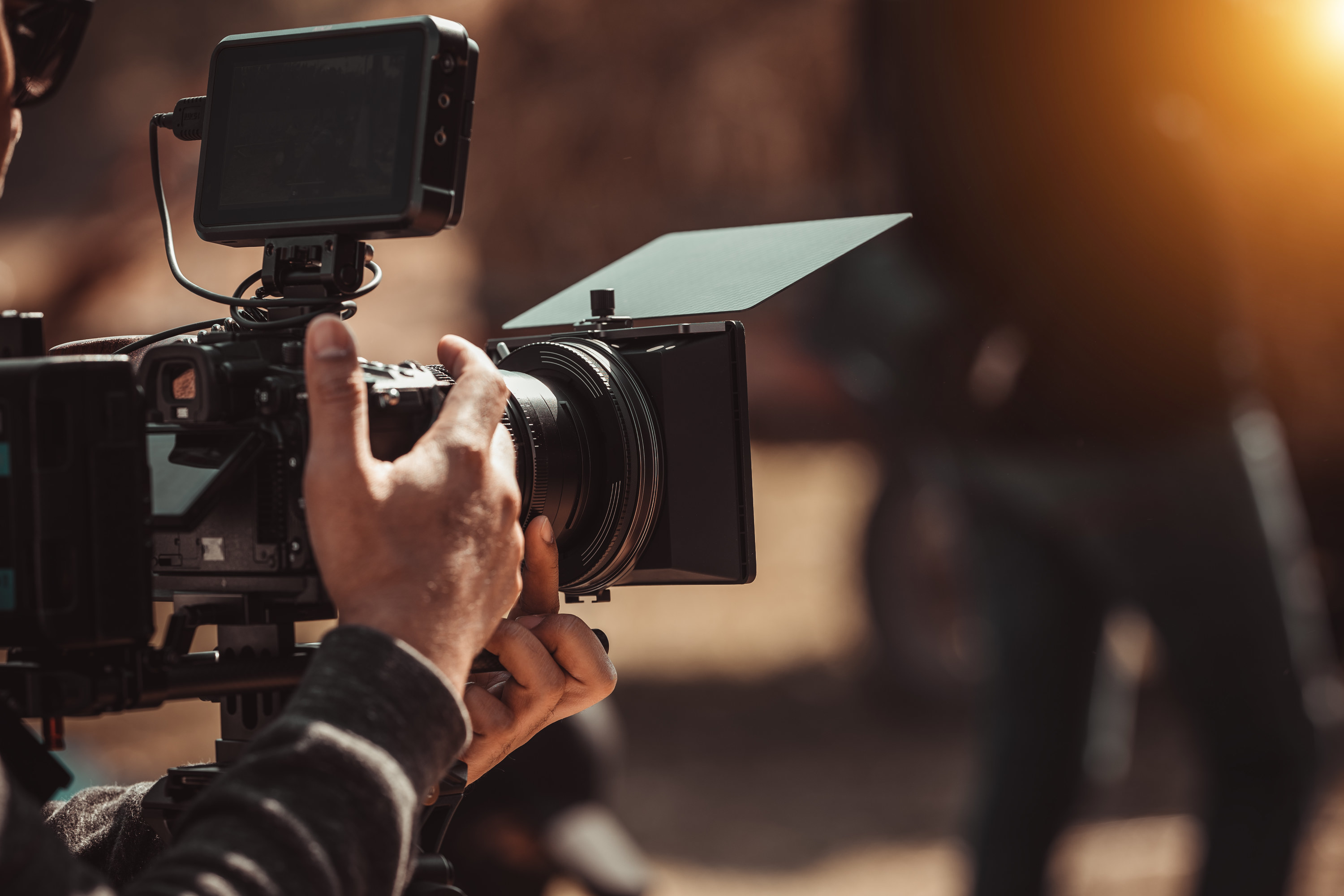 "The websites actually joke about how some of these women are being violated because they are desperate to pay for food and other necessities for their children," it goes on. "It's more than likely that many women have engaged in the sexual torture so that they and their children can simply survive. It would be surprising if many of the women in these films were not homeless or in precarious living situations to resort to such brutality to earn money. What kind of consent can someone fighting hunger and homelessness give to a lying, threatening producer on a contract that doesn't describe the reality of the abuse they are about to suffer?"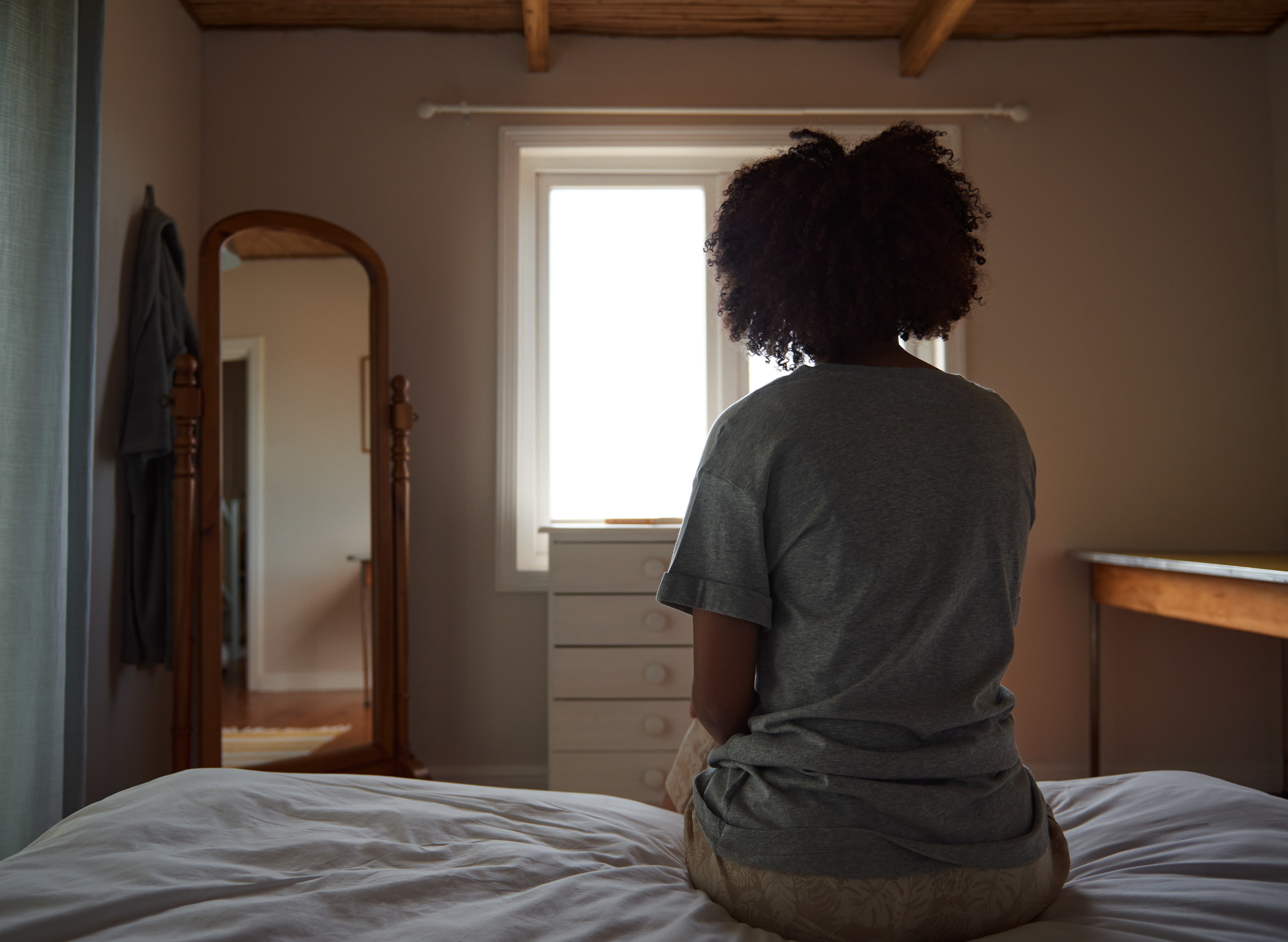 In the past, Matty's fans have defended his behavior by insisting that he is only being racist and misogynistic ironically, and that all of his antics are satire.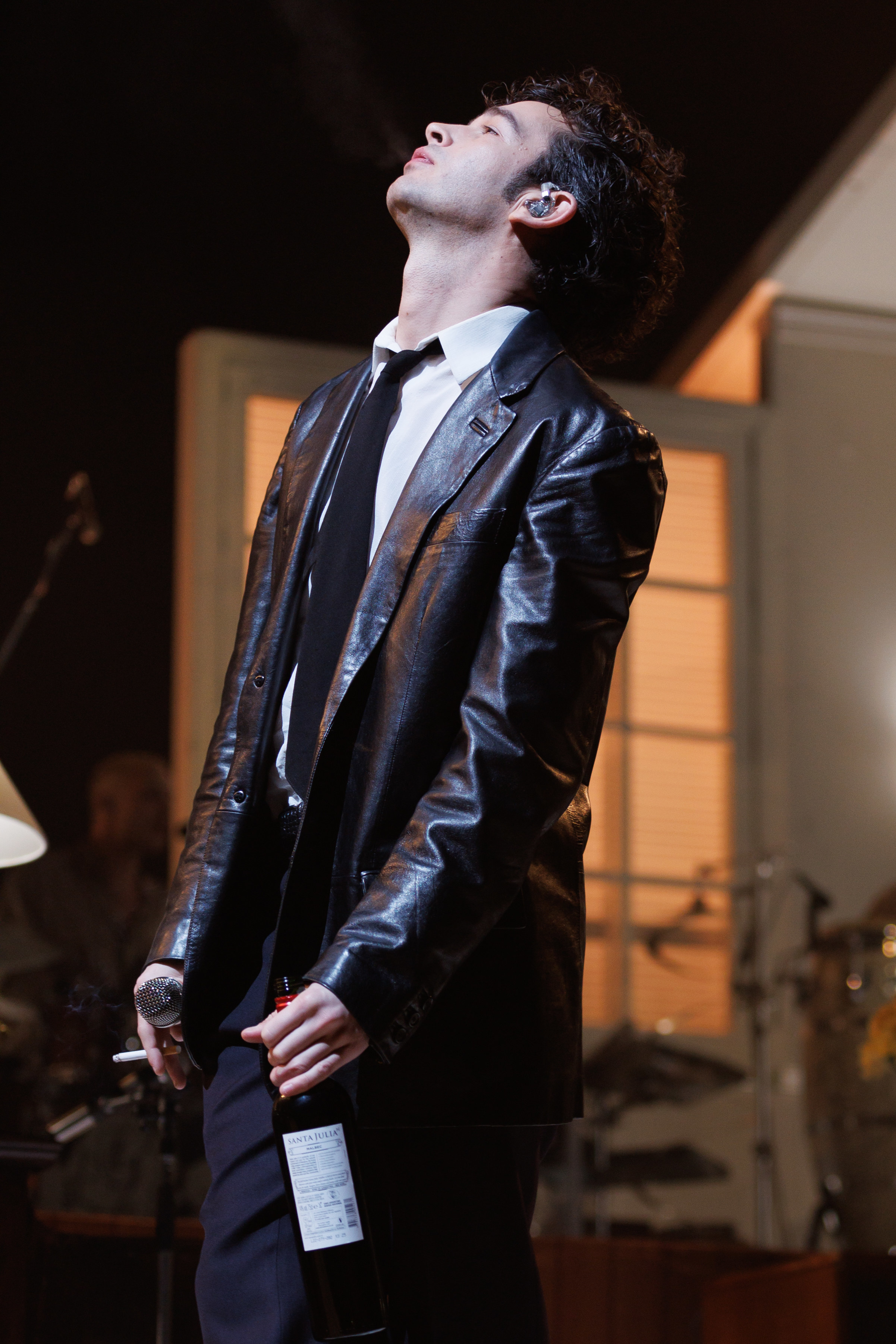 One person referenced this on the original Reddit thread about his Ghetto Gaggers comments as they wrote, "I never want to hear he is playing a character again. GG is vile and anyone who watches is disgusting, racist and misogynistic."
And it has also fueled the disappointment that Taylor's fans feel over her involvement with Matty, with the overwhelming consensus being that it reflects incredibly badly on her.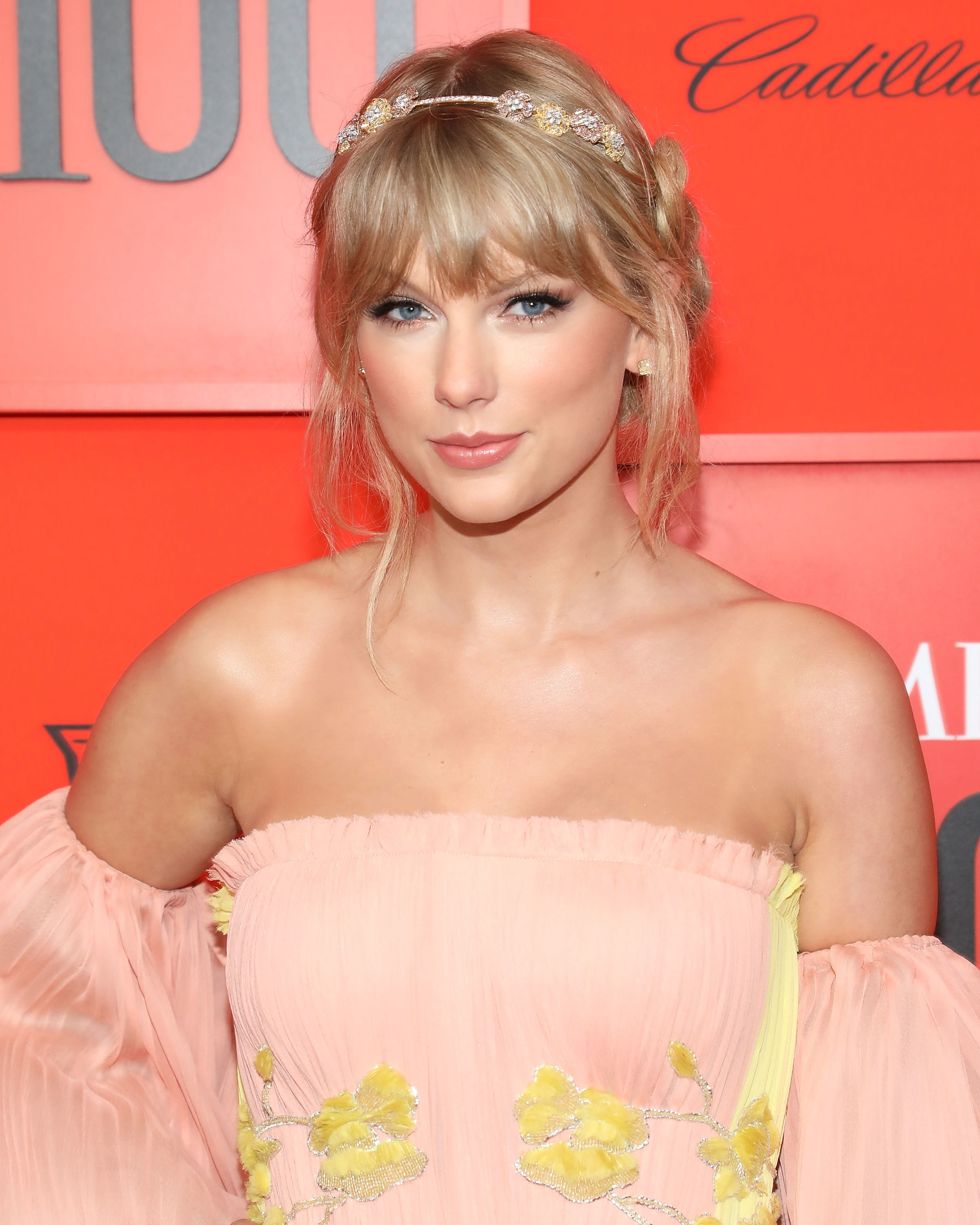 "How can she not know about this stuff when strangers on the internet are aware? But she, who has known him for at least 10 years has no idea? Absolutely not. She's aware, she doesn't care," one person wrote.

"I don't think she's unaware. She's known him for years. I think she's just another wealthy, complicit white woman," another added.
One person warned that Matty will target Taylor once they break up, as they admitted that they won't have any sympathy for her because she's the one who chose to date him despite all of these red flags.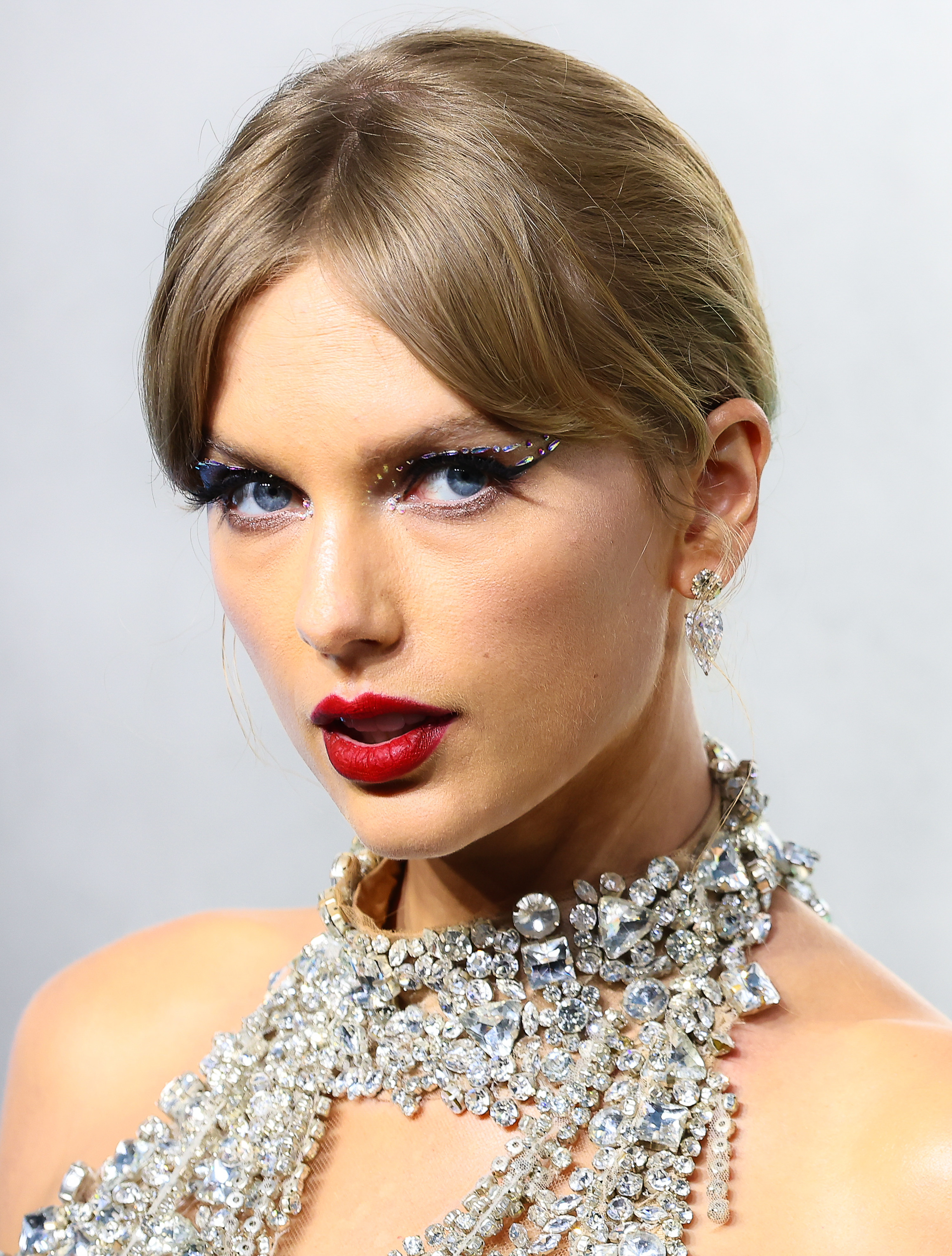 "Matty Healy will not let Taylor have the last word if they brake up. He will meet her on her level of pettiness," they wrote. "She'll then play the victim again, because everyone (rightfully) doesn't like Matty. But, she was the one who decided to date him in the first place."

And even Taylor's most devoted fans have confessed that they can't overlook her choice to be with Matty as they discussed his controversial behavior in a thread on a dedicated Taylor Reddit page.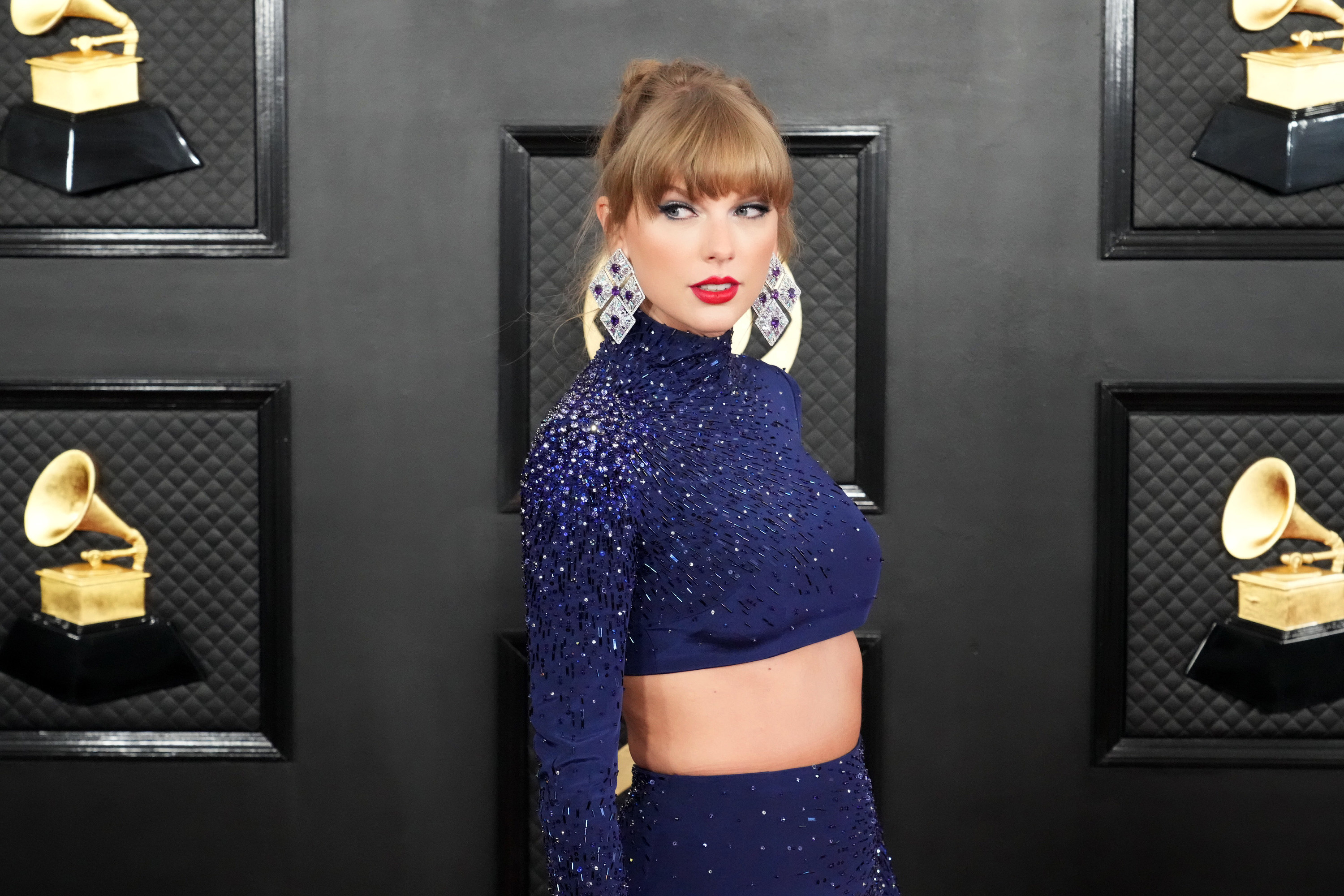 "Someone said 'Either he isn't as bad as we think, or she isn't as good as we think, pick one.' I hate to say it, but I'm leaning towards her, and it's not just the Matty thing," one fan wrote.

"Nail in the coffin for me. Destroyed any idea of him just being 'edgy,' - which to be clear is also harmful," another said in response to Matty's Ghetto Gagger comments.

One redditor referenced Matty's fans' defense of him as they pointed out, "People are defending Matty H say that everything he does is for satire. Sorry but you can't get away with doing horrible things and justify it in the name of satire. You just can't. Your excuse that his actions somehow are used to draw attention to racist/homophobic actions, doesn't make sense, even with context."

"Absolutely horrifying. Note that even Matty says the woman was being 'brutalized'. That's his own word choice. And he still openly admits to getting off to this shit," someone else said.

"Also all I can think is if he says racist things and talks about gross violent porn on a podcast he knows anyone will hear, then what does he say in privacy with his friends? There's no way he's not saying similar things around her," someone wrote, referring to Taylor.

"Seriously, it feels like she's TRYING to get cancelled again," someone else commented. Another person claimed, "He's as problematic as Kanye West only he's white and British. How is she okay with this?"


"The worst part of it all is that she knows that 98% of her fans will always kiss her ass and excuse her behavior and help her break records so she doesn't care at this point, she went through 2016 and saw that it didn't impact her career negatively and now she's bigger than ever so she doesn't care," someone else theorized.
Some fans have already said that they are having second thoughts about attending Taylor's Eras show as a direct response to her dating Matty.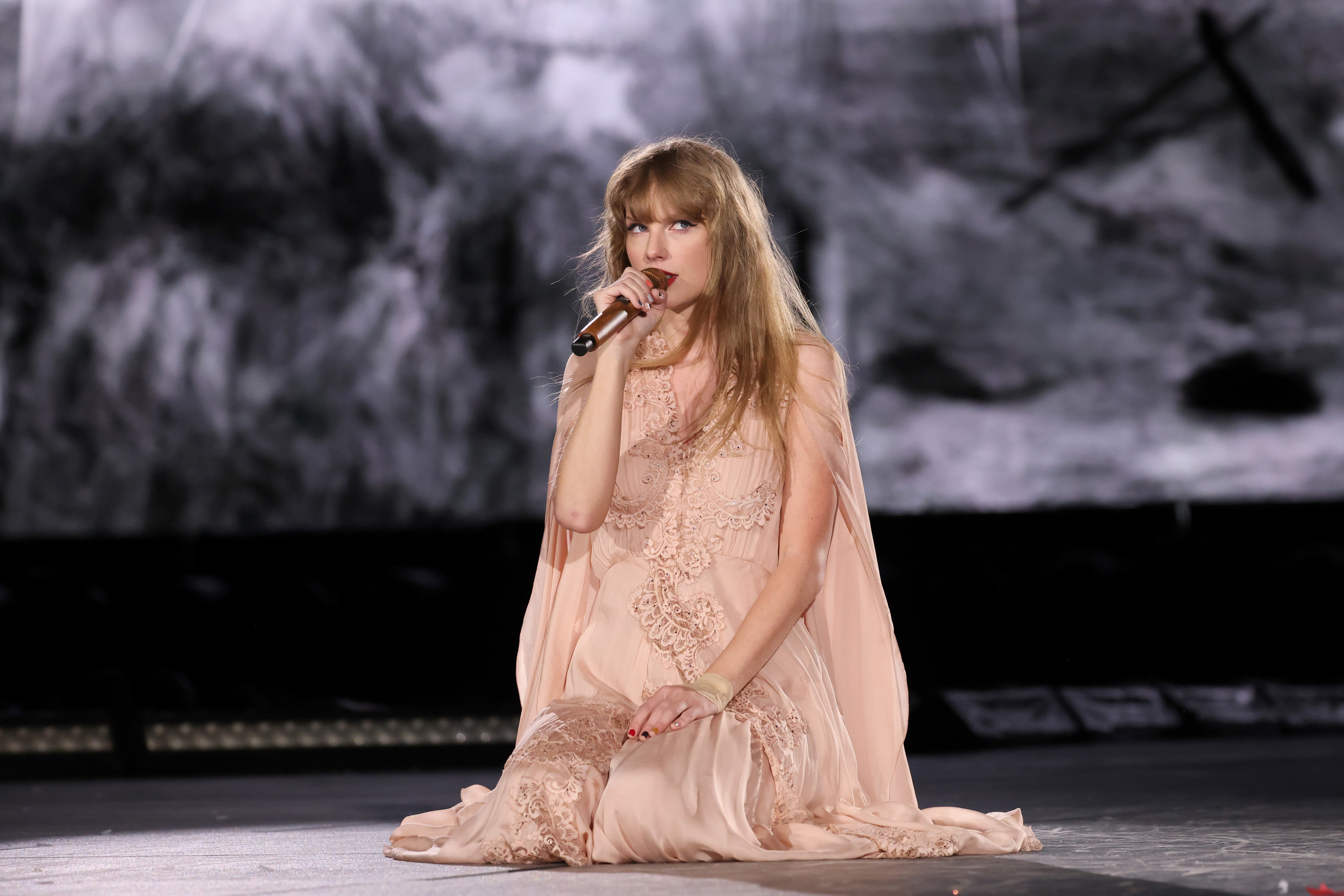 "It's funny, I've gone from 'I'd pay anything to see her live when she tours Europe' to 'I'll pass'," one Swiftie admitted. Another echoed, "I'm actually feeling glad that I wasn't able to get tickets when the Ticketmaster fiasco happened. :("

"Same, I can't imagine showing up for her, cheering for her?? after this," a third commented. One fan confessed, "yeah, i'm glad i already saw the show so it wasn't tainted by this lol but i wouldn't mind just having the money back. i think i'm actually out."


"I am so glad I saw her before her gross Matty rebound," a redditor agreed. "I am gonna put my merch up in the closet for now. I don't want to be connected to her or her brand right now. I have supported her since debut, but this just makes me ill."

BuzzFeed has reached out to Taylor's representative for comment.