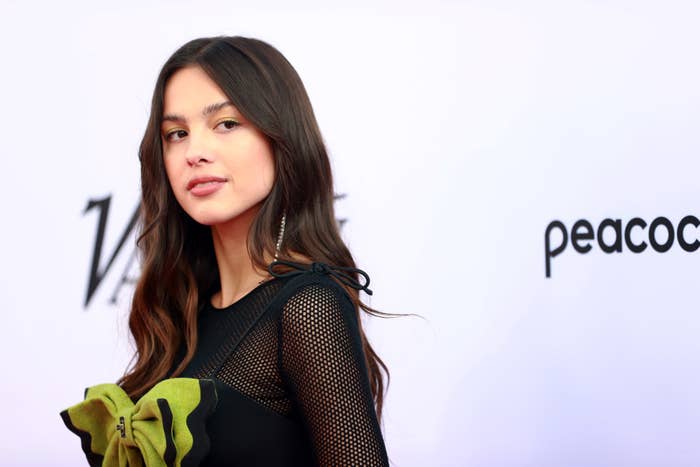 Joshua and Olivia played onscreen lovers in Disney's High School Musical: The Musical: The Series, and in 2020 they were thought to be in a real-life relationship. But that summer, Joshua was spotted on a lunch date with Sabrina.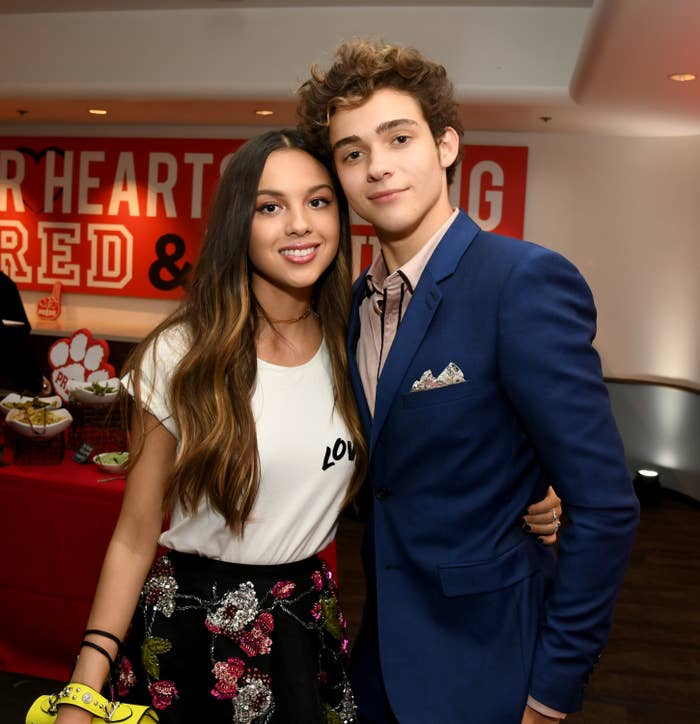 In Olivia's hit song, she sings: "You're probably with that blonde girl / Who always made me doubt / She's so much older than me / She's everything I'm insecure about."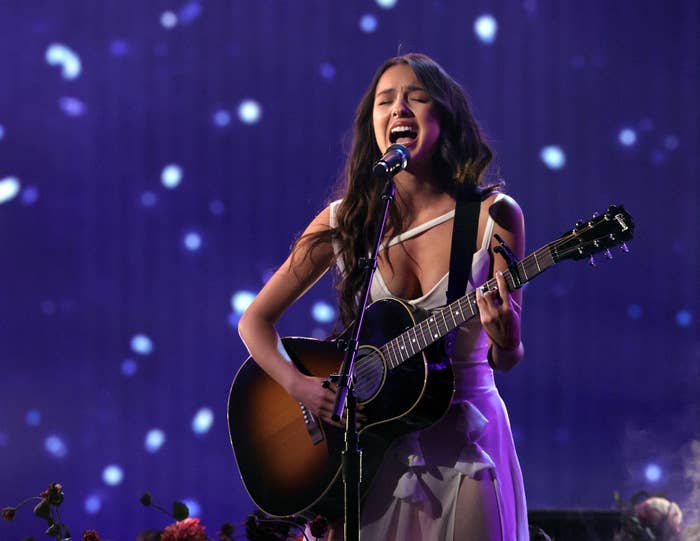 Not only does Sabrina's hair color match the description, she is also three years older than Olivia.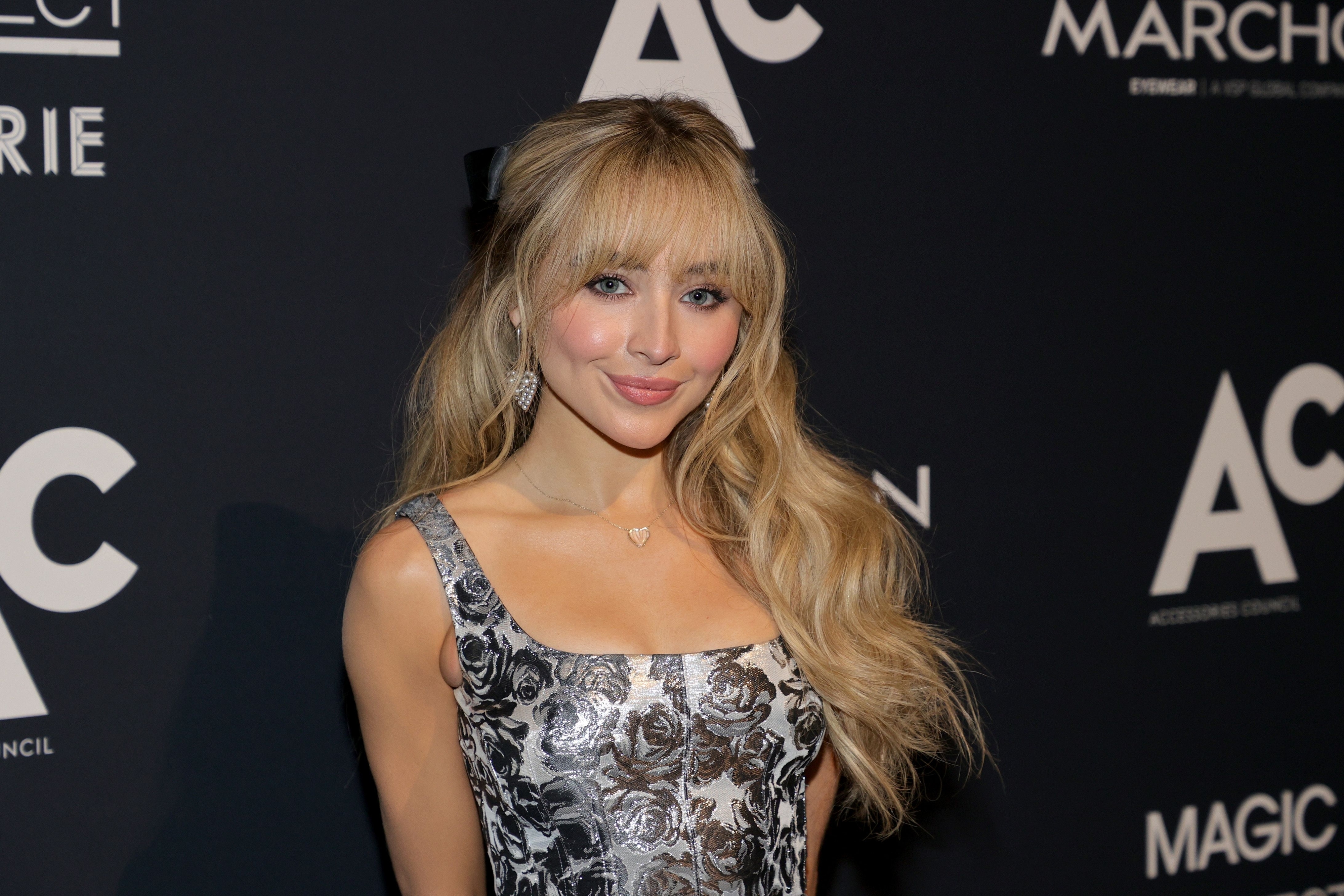 In other songs, Olivia suggests that while Joshua didn't cheat on her with Sabrina, he moved on pretty quickly after their split. In "Traitor" she sings: "It took you two weeks / To go off and date her / Guess you didn't cheat / But you're still a traitor."
Meanwhile, Sabrina has all-but-confirmed that she is the person that Olivia is singing about through her own music. "Skin" appears to reference "Driver's License" directly with the lyric: "Maybe you didn't mean it / Maybe 'blonde' was the only rhyme."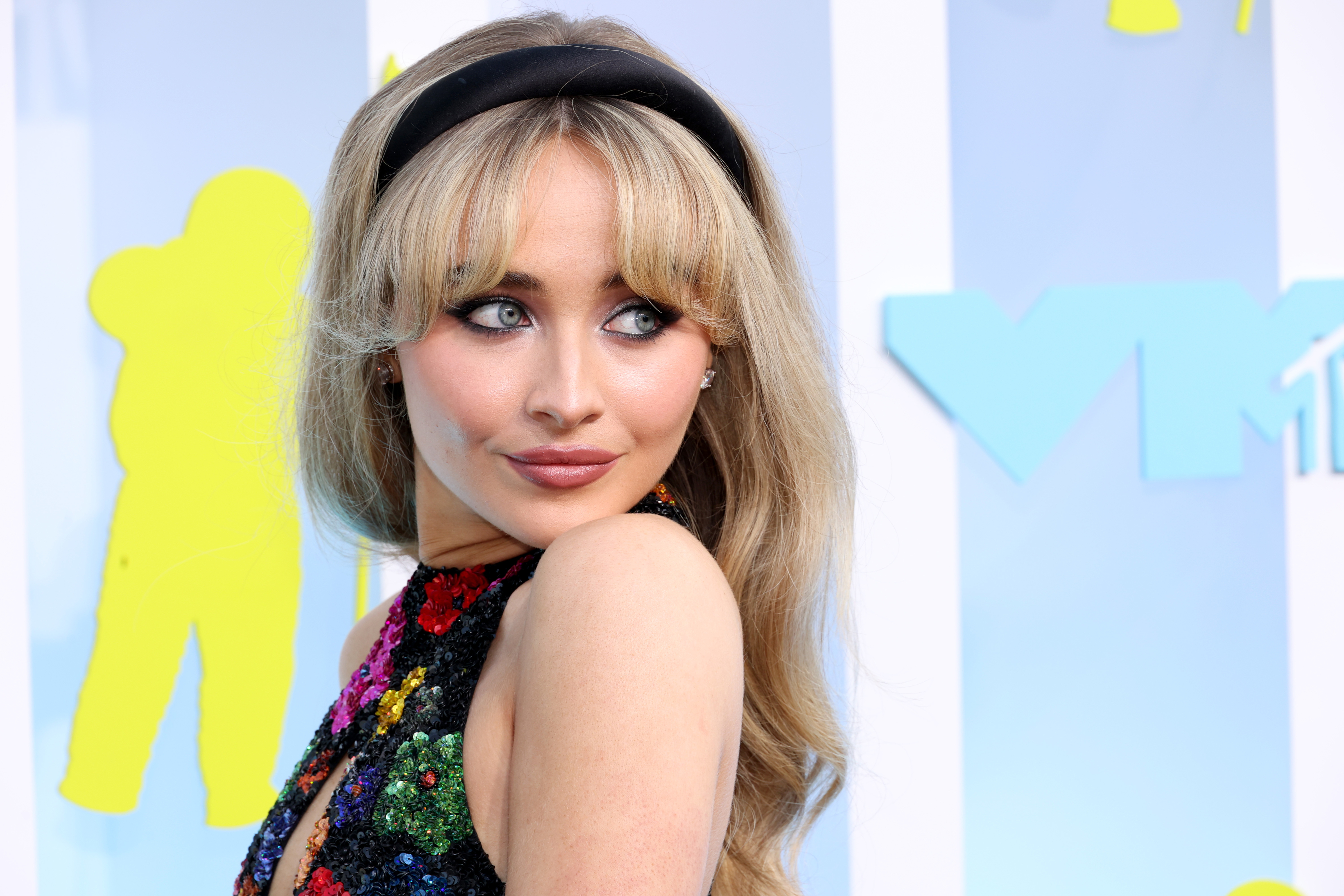 And Sabrina acknowledges the public response to the love triangle in "Because I Liked A Boy," where she recalls being branded a "homewrecker" and a "slut" while receiving "death threats" just because of the boy that she was dating.

In what appears to be a reference to Olivia being younger than her, she sings: "I'm a rebound, gettin' 'round, stealin' from the young."
She also echoes Olivia's narrative that Joshua was single when they actually got together.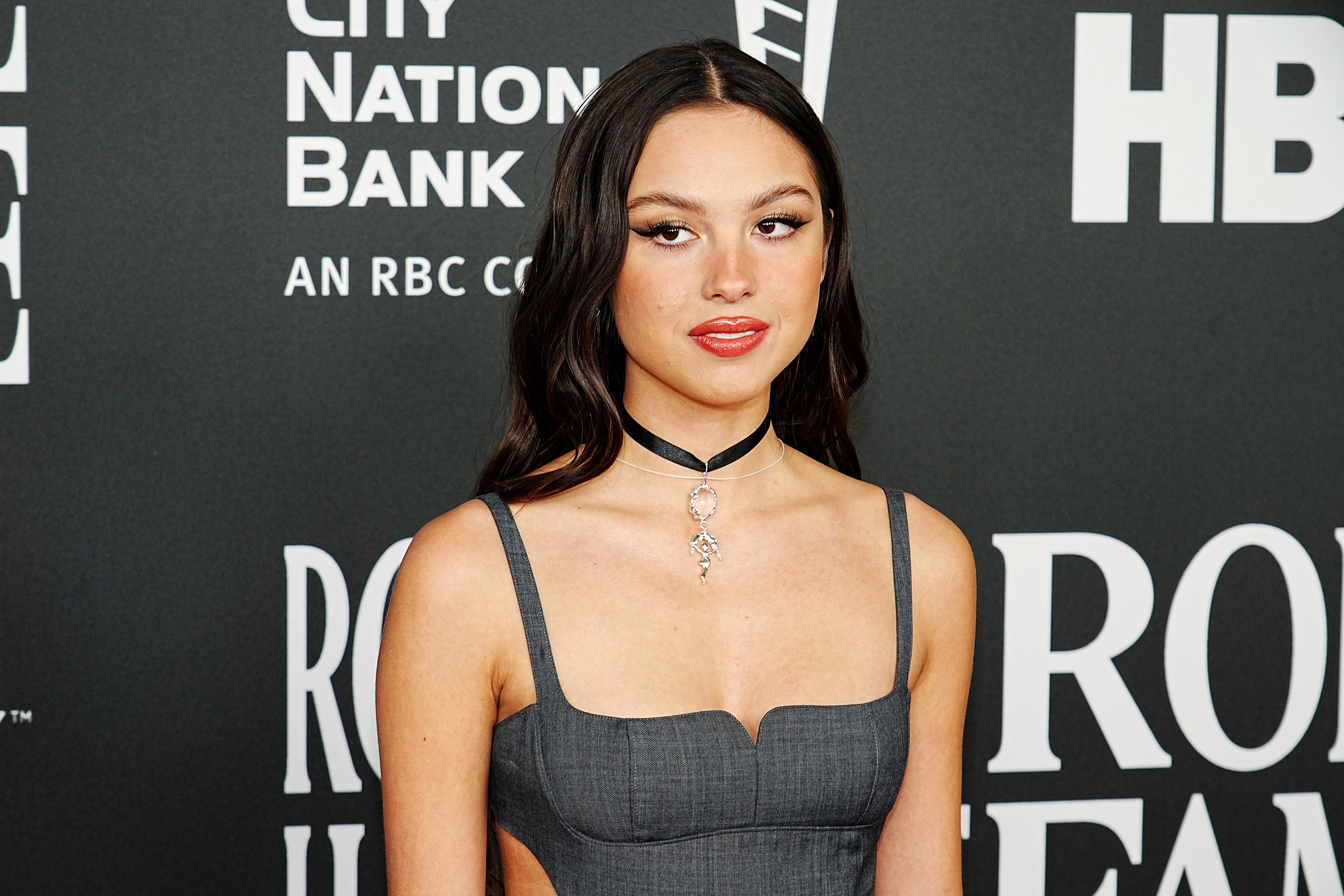 Despite all of the drama, the dust quickly settled between the trio and Olivia and Joshua appeared to be on good terms when they reunited at the Season 3 premiere for the High School Musical series in July last year.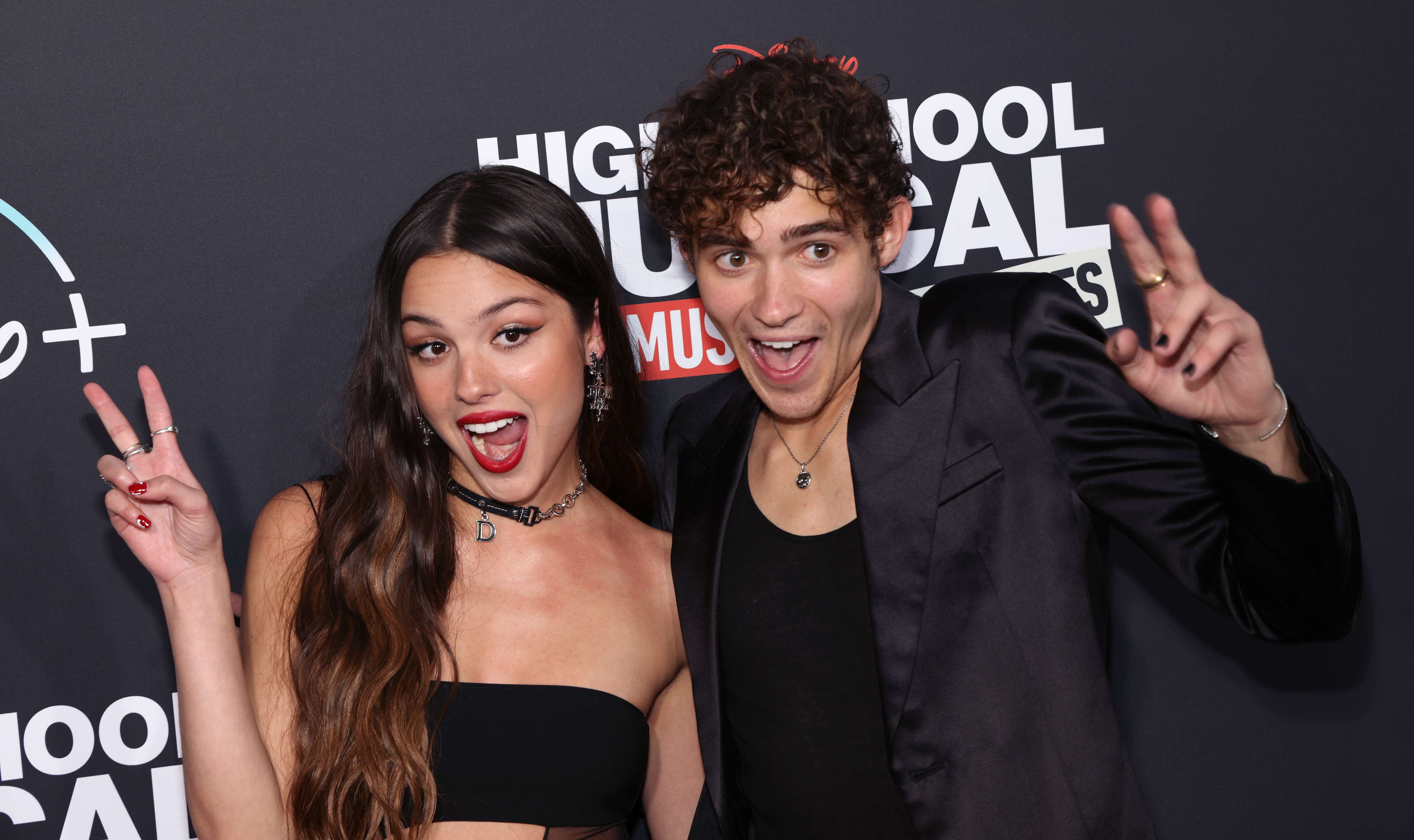 While Sabrina and Olivia have never publicly crossed paths, Sabrina did suggest that she has no hard feelings towards the singer as she complimented her "magnificent" music.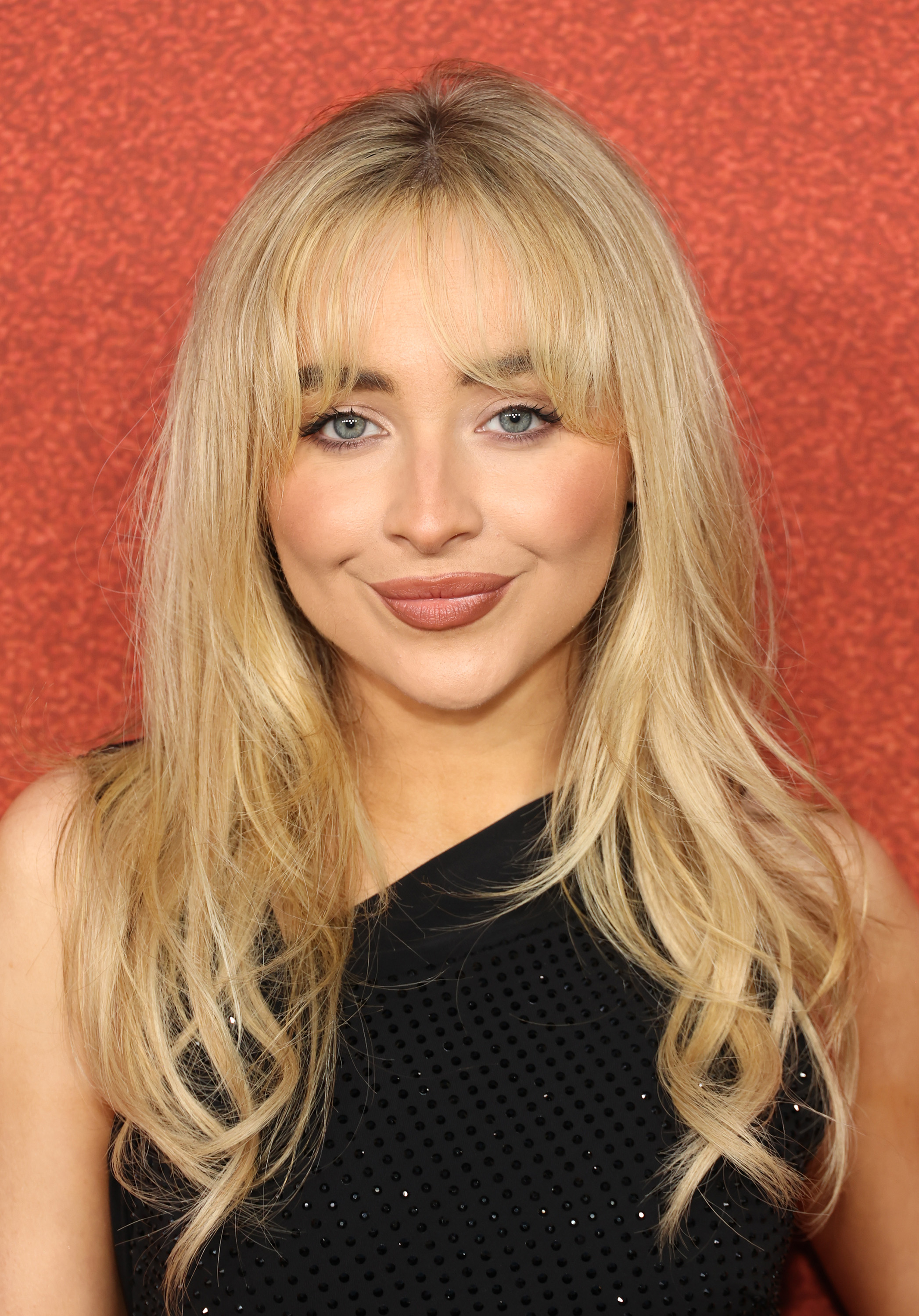 And following the release of Olivia's sophomore album Guts on Friday, some fans think that Sabrina was the muse behind another one of Olivia's songs — and the context couldn't be more different.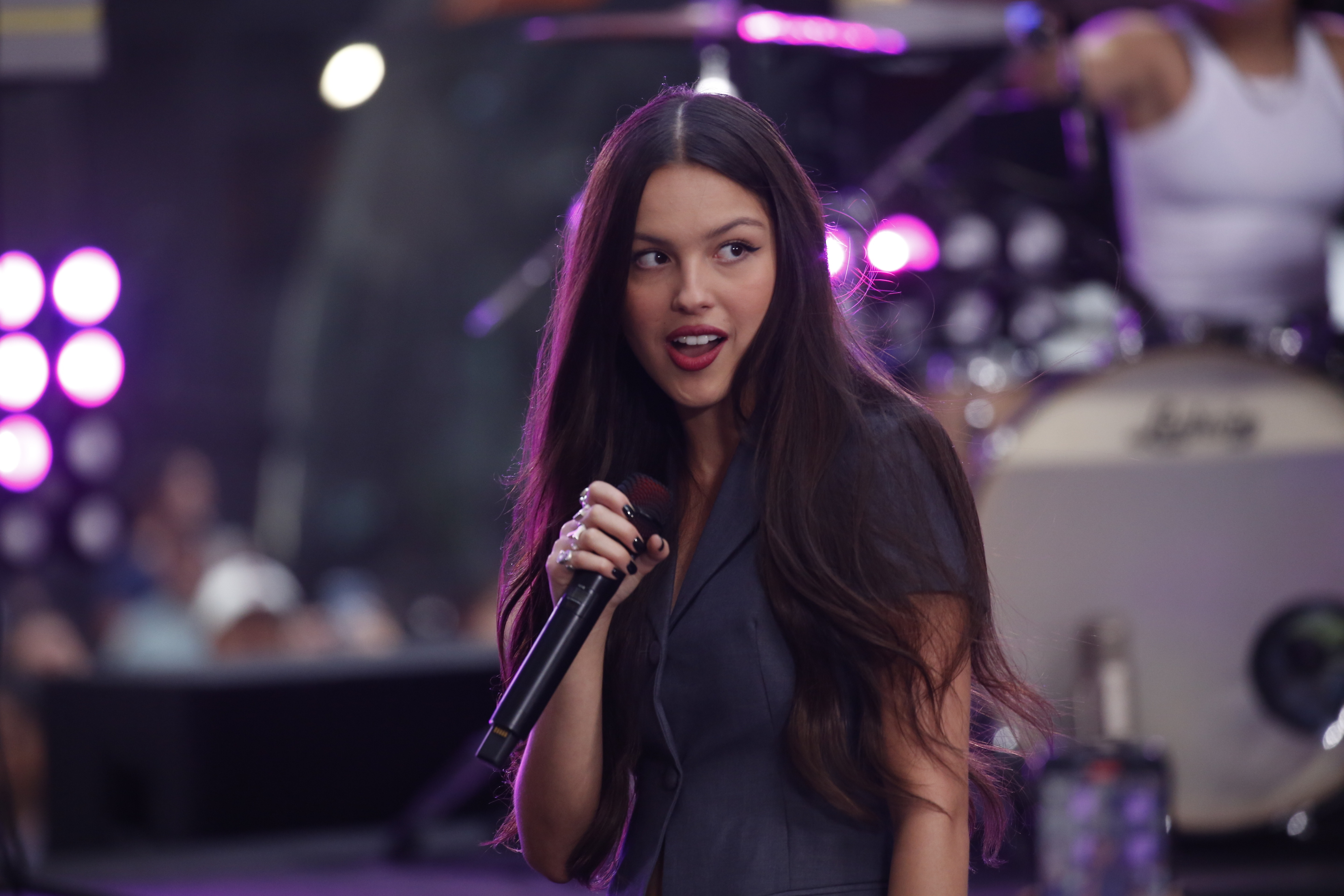 In the track "Lacy," Olivia sings about becoming infatuated with a woman after initially only being "jealous" of her.
At this point it's worth mentioning that while Olivia has had high-profile relationships with men, she hasn't ever publicly labeled her sexuality.
As a result, fans are divided over whether "Lacy" is her way of coming out as LGBT+ or if the lyrics reflect a more platonic idolization of a woman that she envies.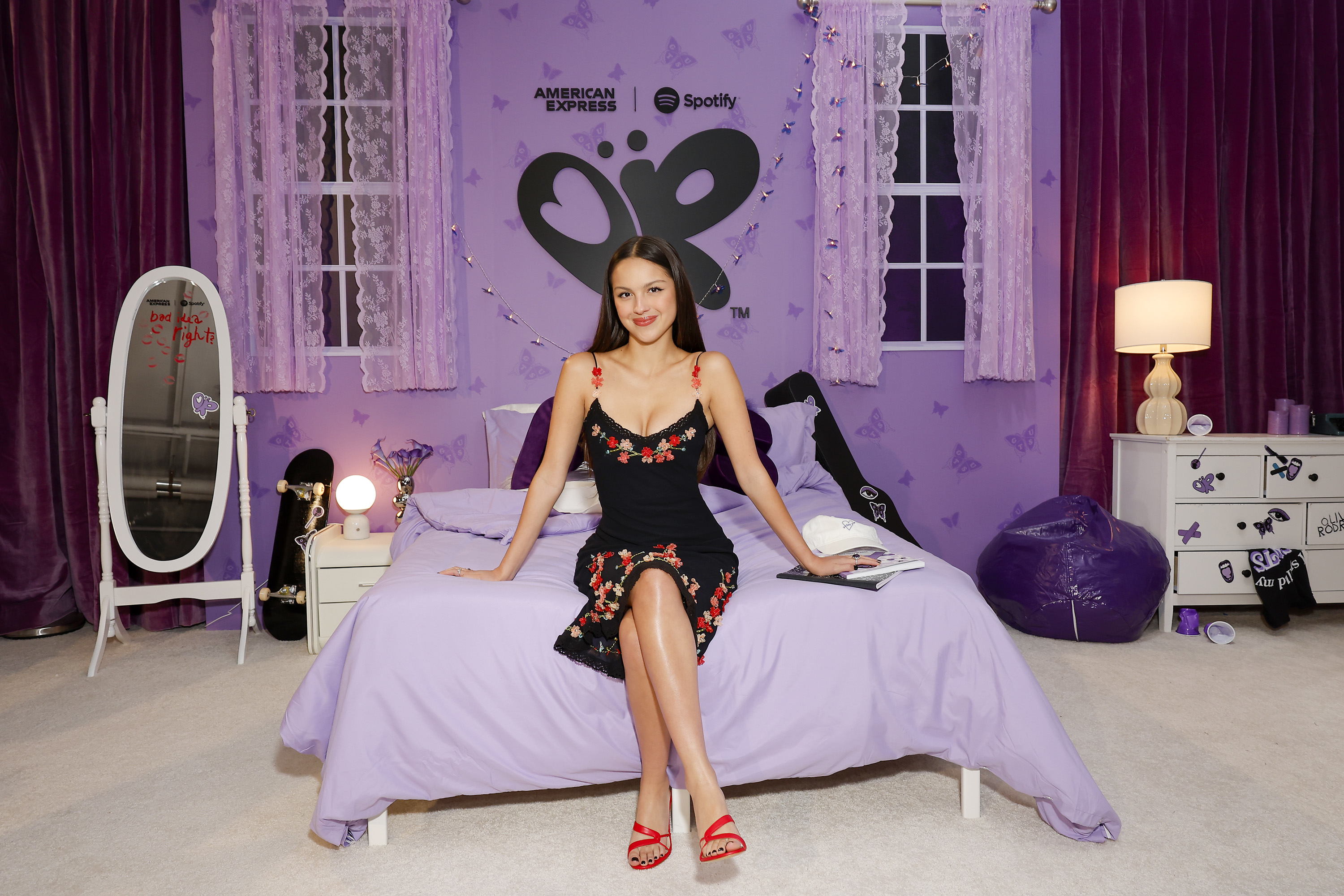 And either way, many believe that there are several hints and clues in the song that suggest "Lacy" is actually Sabrina.
The song begins with Olivia addressing Lacy as "the sweetest thing" and a "dear angel" as she gushes over her beauty.

She later sings: "Smart, sexy Lacy, I'm losin' it lately / I feel your compliments like bullets on skin / Dazzling starlet, Bardot reincarnate / Well, aren't you the greatest thing to ever exist?"

Pointing out the way that Sabrina has publicly complimented Olivia over the years, some have argued that the line "like bullets on skin" is a reference to Sabrina's song "Skin."
As for the description "Bardot reincarnate," Sabrina is known for her resemblance to actor and model Brigitte Bardot and has even recreated some of the iconic star's historic shoots.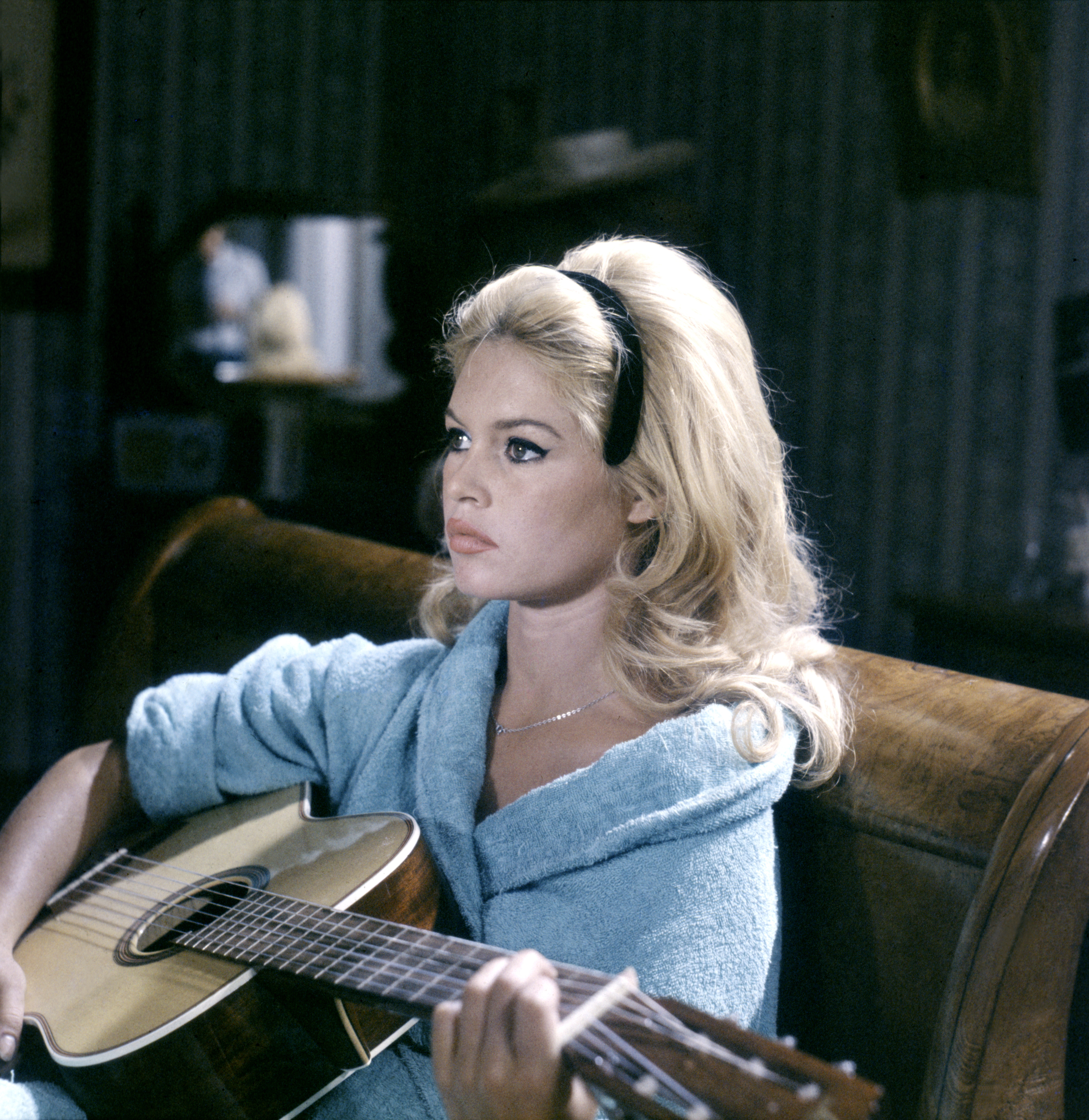 "Like ribbons in your hair, my stomach's all in knots," Olivia continues. "You got the one thing that I want."

While the fact that Sabrina often has ribbons in her hair could be considered a pretty tenuous link, the second part of this line is arguably a reference to both the love triangle with Joshua, and Sabrina's close friendship with Taylor Swift.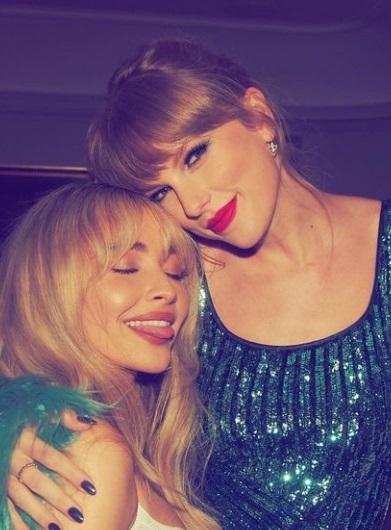 Both Sabrina and Olivia were hardcore Swifties as children and have been open about this as they've risen to fame. In 2021, Olivia was overwhelmed by sweet public exchanges that she shared with her idol, but their relationship is rumored to have soured after a song credits scandal in May of that same year.
In the time since, Taylor has grown incredibly close to Sabrina and even referred to her as a "sweet angel princess" when she announced that the rising star would be joining her on her international Eras tour as a special guest.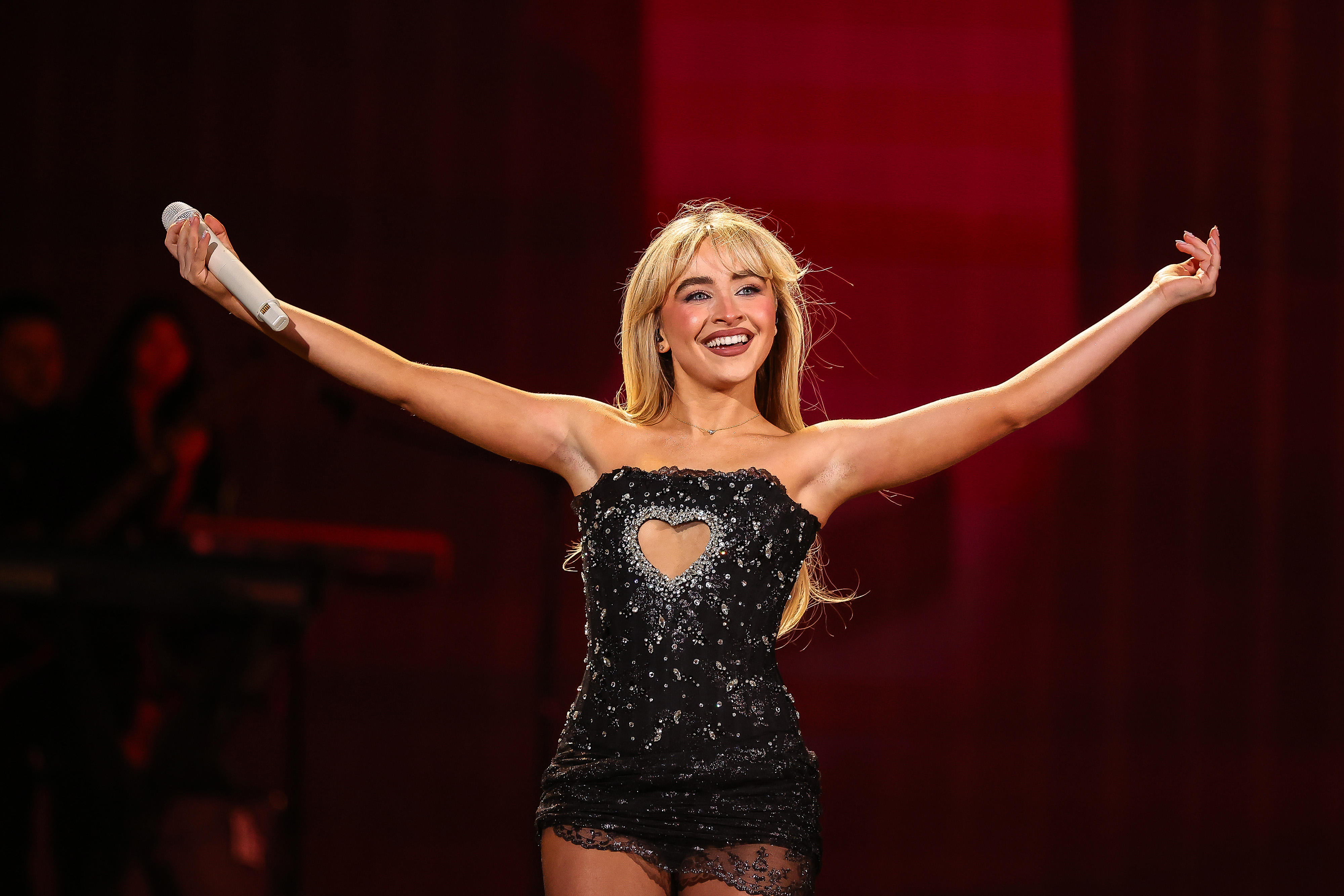 Some have argued that "the one thing" that Olivia wants could easily be Sabrina's relationship with their shared idol.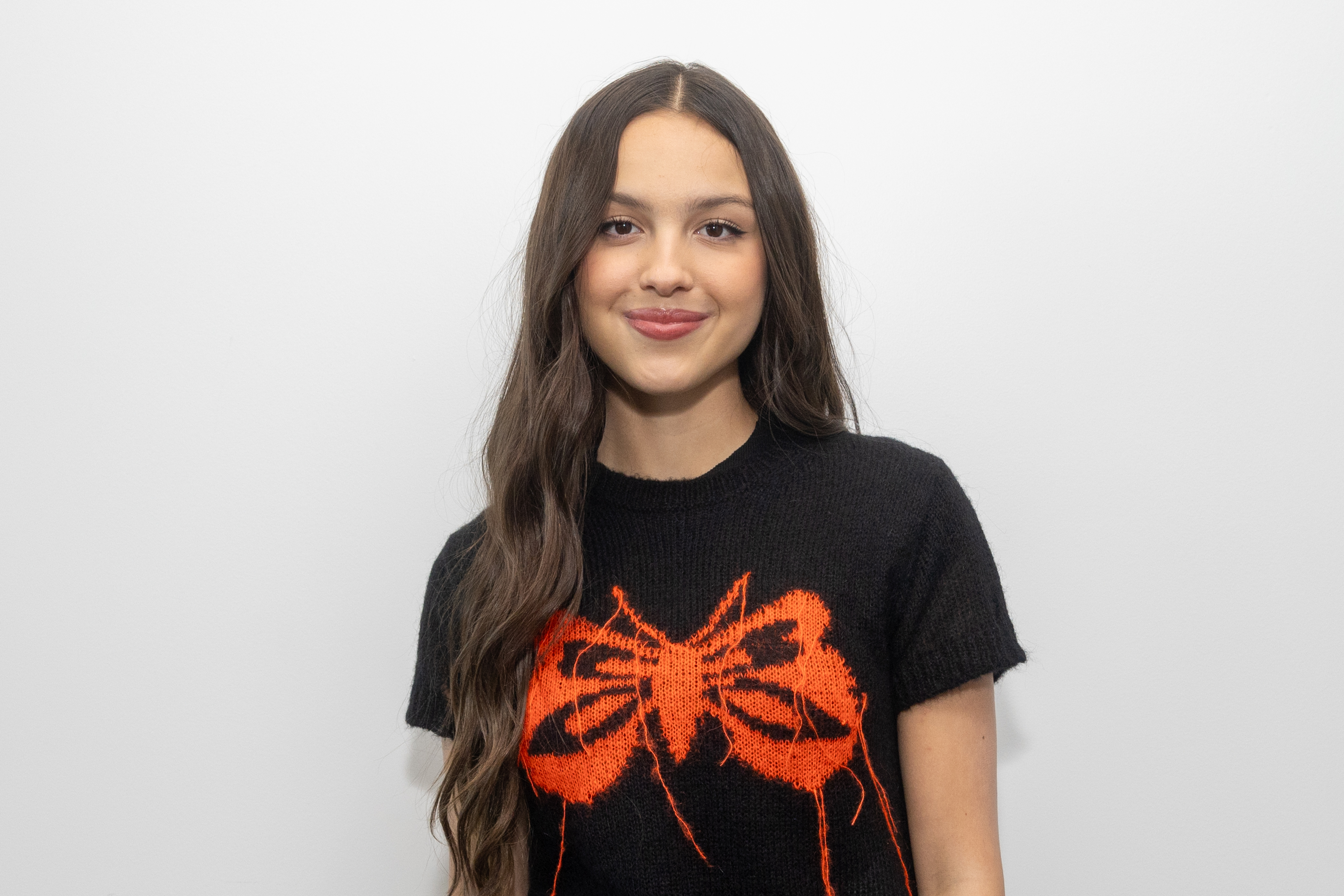 This could also be linked to the final part of "Lacy," where Olivia sings about the "angel dust" subject of her song seemingly being "out to get" her. She explains: "You poison every little thing that I do."

In addition to Sabrina stepping into Olivia's shoes as Taylor's protégé amid Oliva and Taylor's apparent fallout, this could be a reference to the way that the Joshua/ Sabrina love triangle dominated the headlines around Olivia's success back in 2021.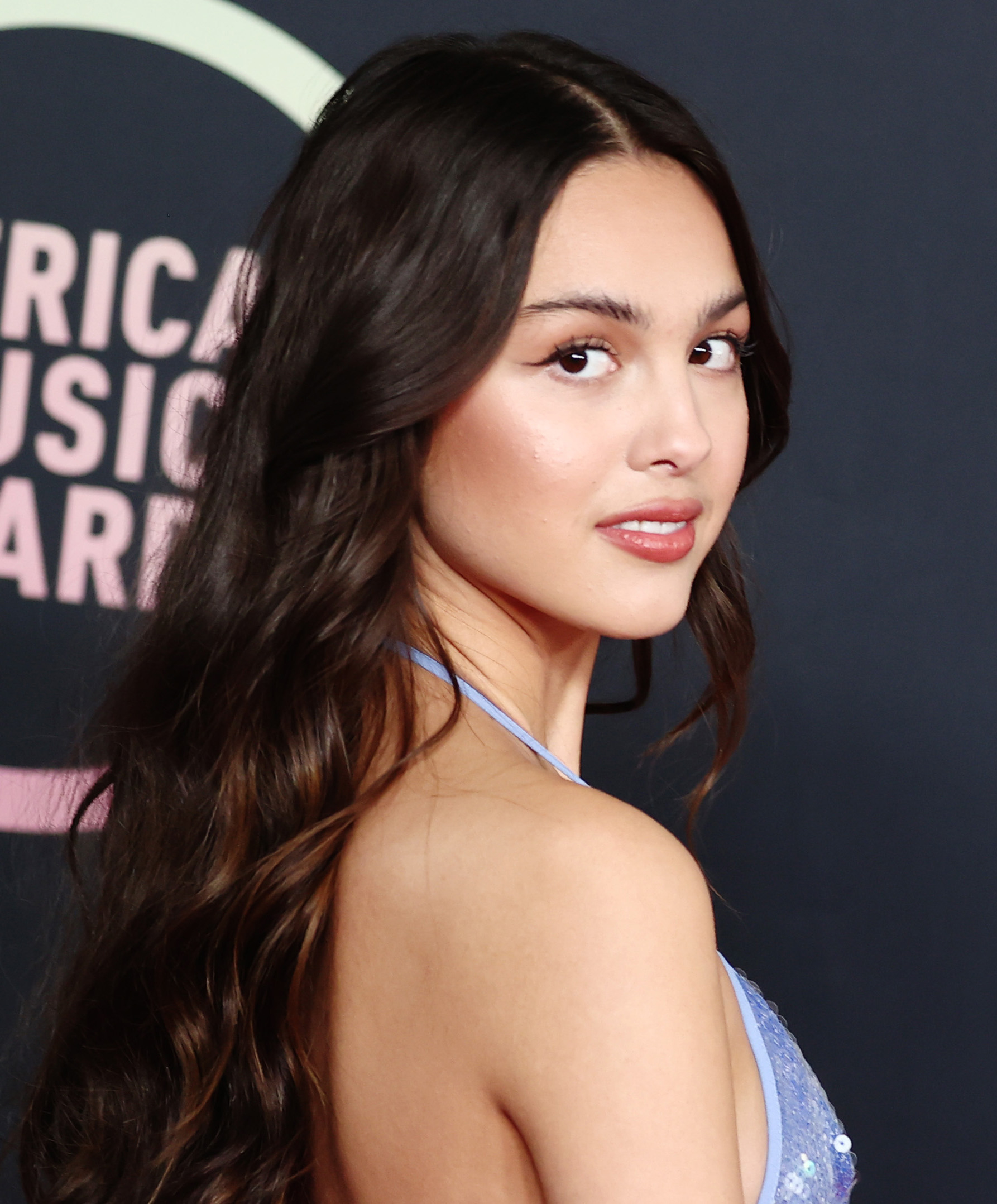 "I despise my jealous eyes and how hard they fell for you," Olivia concludes in the song. "I despise my rotten mind and how much it worships you."

This once again ties back to the fact that Sabrina first entered Olivia's consciousness as the love rival she was jealous of, but suggests that over time that initial jealousy has turned into worship.
Over on TikTok, users have made videos that correlate Olivia's lyrics to Sabrina — and many find the reference to Bardot impossible to ignore.
Commenting on one of the videos, someone wrote: "The Bardot comparison told me everything I need to know."

"I didn't want to assume with everything that happened, but as soon as I heard the Bardot line I knew," a second user echoed.

Others pointed out that in Olivia's official lyric video for "Lacy" every letter "S" is in bold. One commented: "in the lyric video: the s is missing in guts + all the 's' are bolded!!" Another asked: "Could it be Sabrina Carpenter's S?"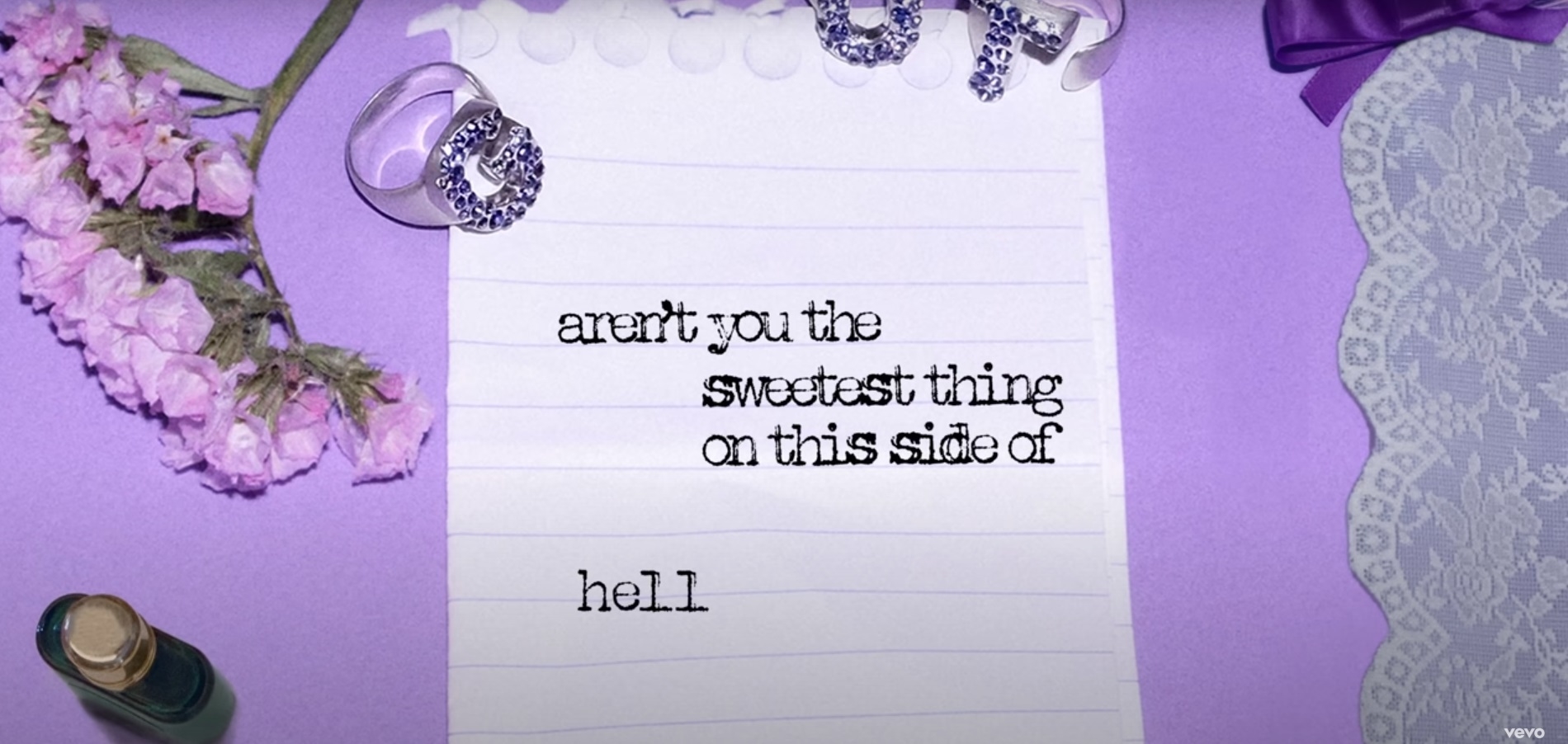 Someone else shared one more potential reference to Sabrina in the lyrics that had been missed, writing: "When she says 'like perfume that you wear...' and 'the sweetest torture one could bear' in the 1st chorus and Sabrina's perfume is called sweet tooth."

Despite the mounting speculation, Olivia is unlikely to confirm who the inspiration behind "Lacy" is. Earlier this month she told the Guardian: "I never want to say who any of my songs are about."