You're probably aware that Miley Cyrus recently launched a "Used to be Young" TikTok series in association with her latest single of the same name.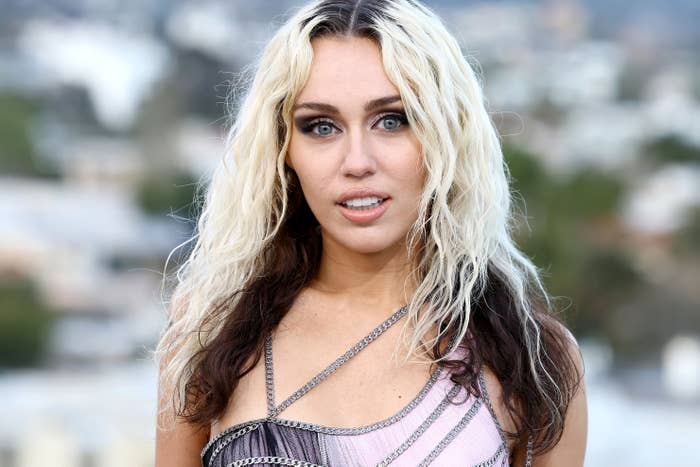 The series involves Miley looking back at various moments from her career and giving fans some behind-the-scenes insight into what was really going on.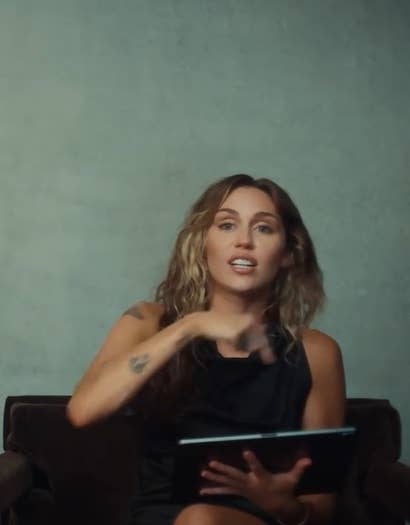 So far, this has included a glimpse into her grueling daily schedule when she was a child star, and even why she "didn't make a dime" from her 2014 Bangerz tour.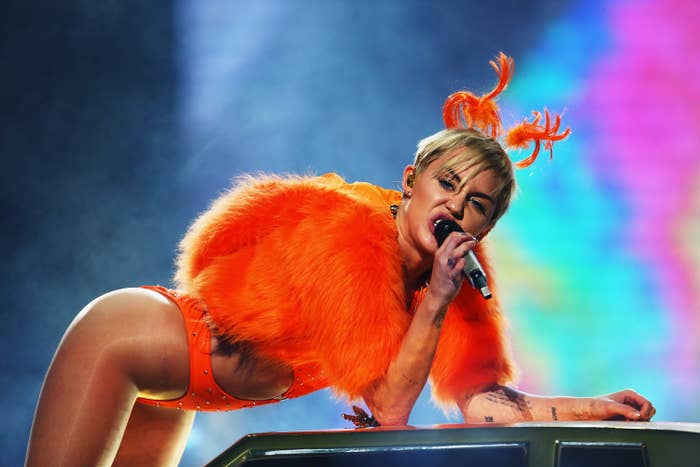 And on Tuesday, Miley looked back at her 2015 Backyard Session with Ariana Grande, where they performed for fans from Miley's garden in a Facebook livestream.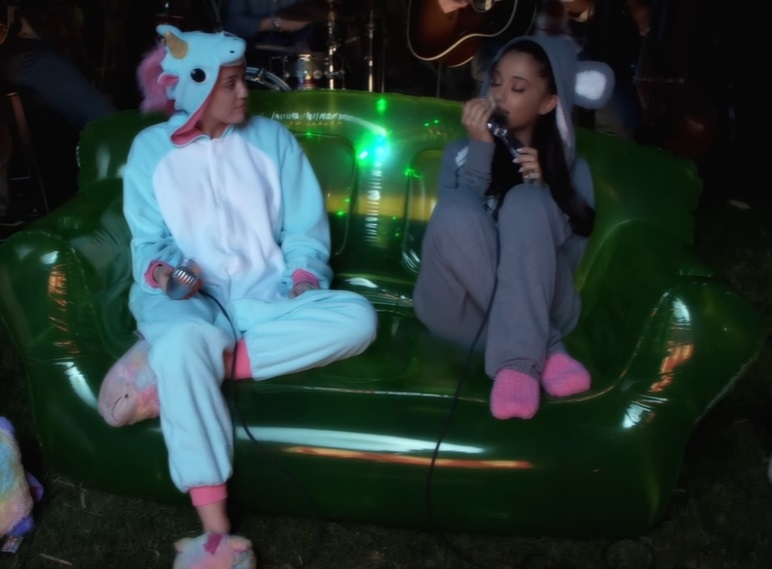 If you need reminding, this was to help promote Miley's newly-launched Happy Hippy Foundation, which raises awareness and funds for homeless youth.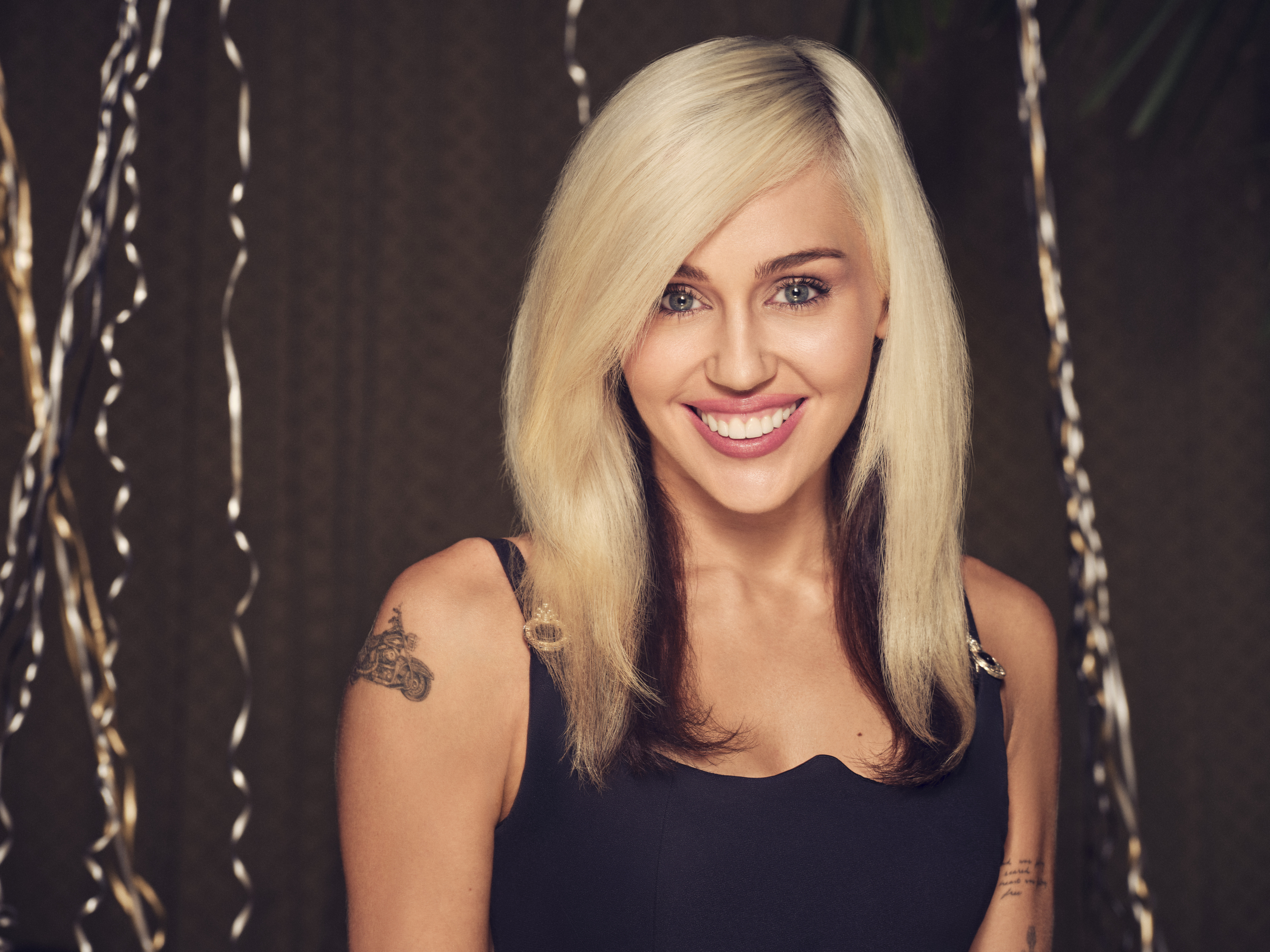 During the performance, Ariana famously missed her cue after Miley started chatting to her partway through the song.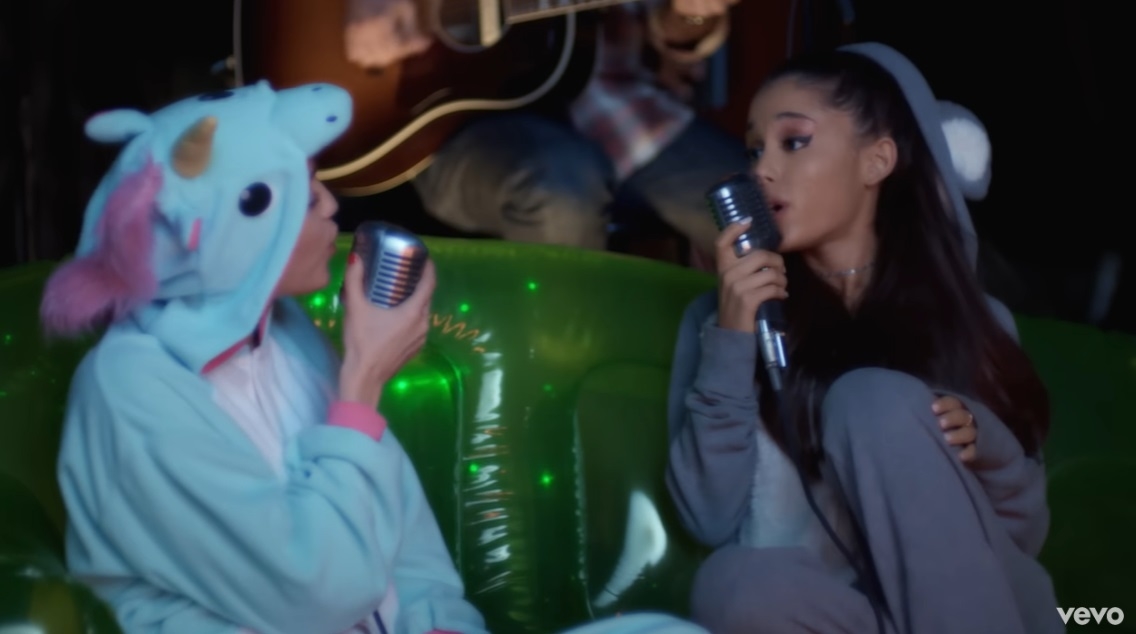 Both stars were dressed in onesies for the session, and Miley asked her friend: "Are you a mouse? Or a bear?"
"Uhm..." Ariana awkwardly replied. Miley then continued: "Whatever you are, it's probably the cutest mouse bear thing I've ever seen."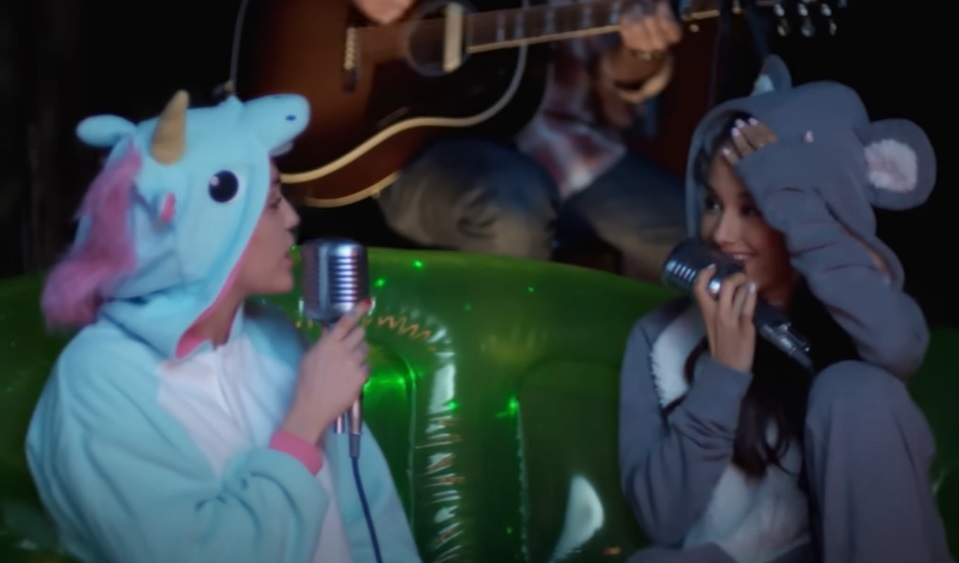 Ariana smiled and after a few seconds of silence Miley referenced her own onesie and said: "I'm a unicorn, if you can't tell."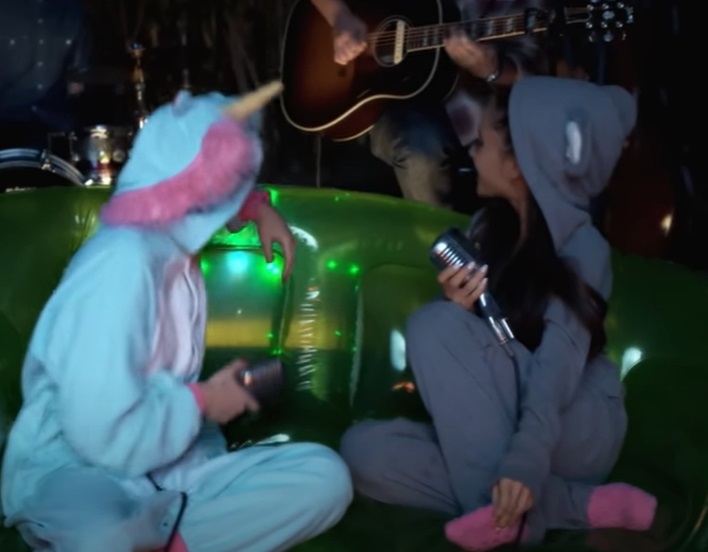 "You're the cutest unicorn in the world," Ariana replied before giggling.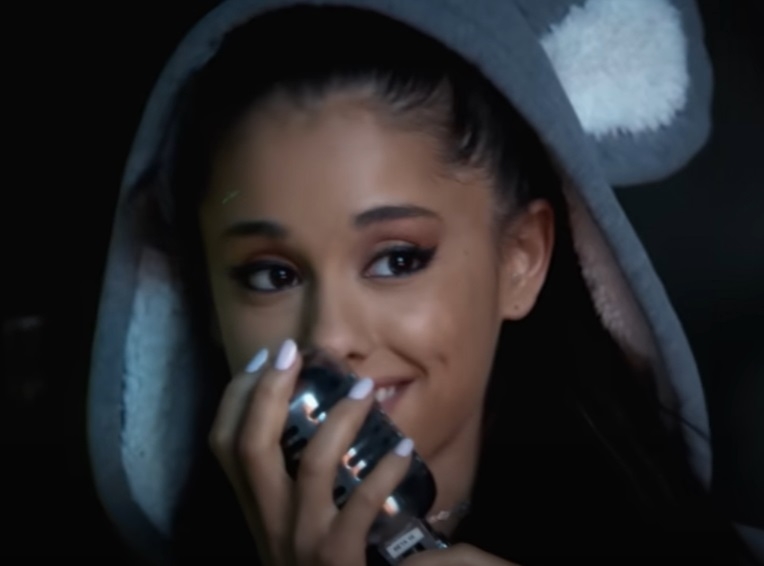 She then gasped and visibly panicked after realizing that she had missed her cue to sing, and Miley was incredibly apologetic as she took full responsibility.
"It's fine, we can just riff on it! Sorry, I was fucking you up," she said, before repeating: "Sorry, I was flirting, sorry!"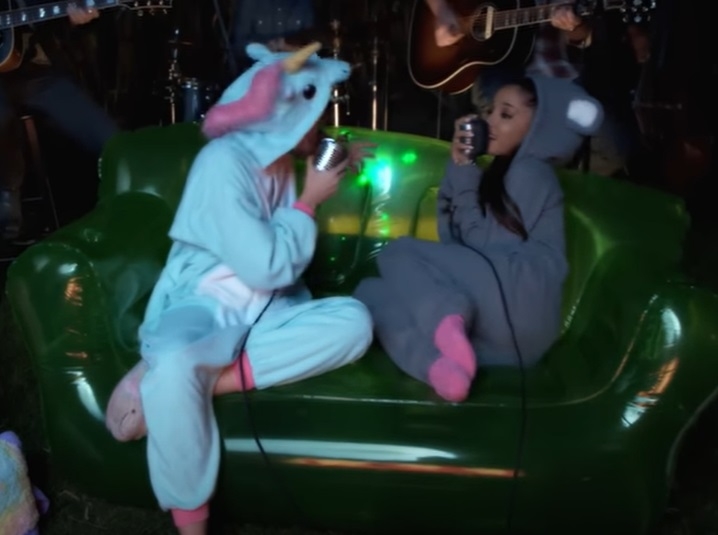 Reflecting on this cute moment in her new TikTok, Miley has now said that Ariana was "scared" by her "flirting."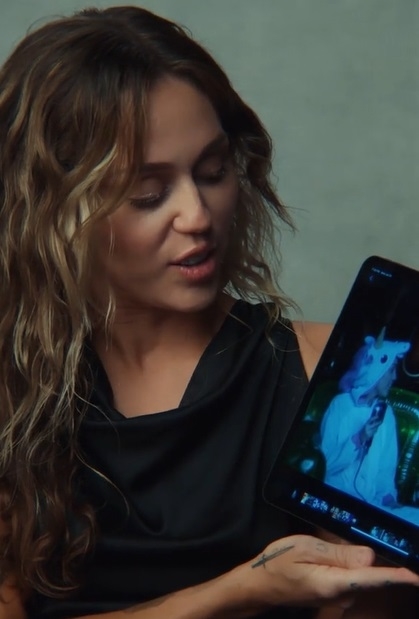 Watching the performance back, she said: "This is as serious as it can be, me and Ariana Grande in onesies performing in the backyard."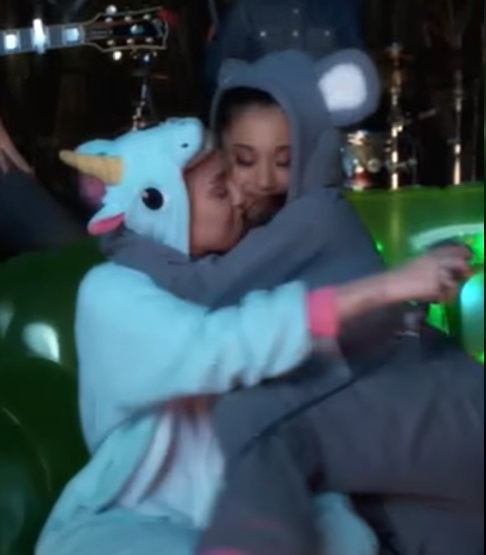 "I was flirting with her and she was... She was a little scared," Miley added. "We were having fun!"
"Ariana is a real friend," she went on. "There's never been a time where I've asked her to do something that was important to me and she didn't come through, and the same thing me with her."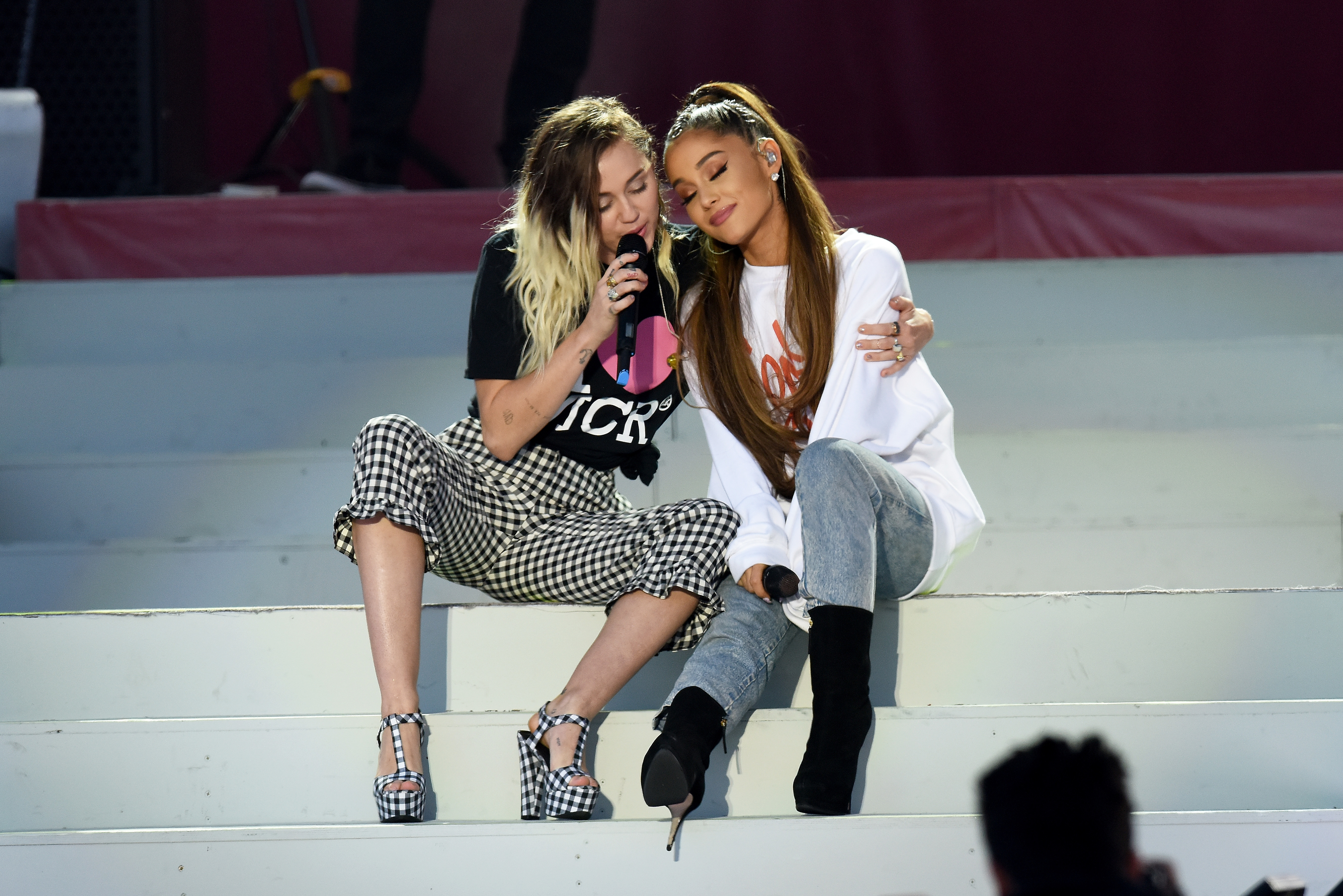 While Miley was of course only playfully flirting with her friend, she has been very open about her sexuality for years.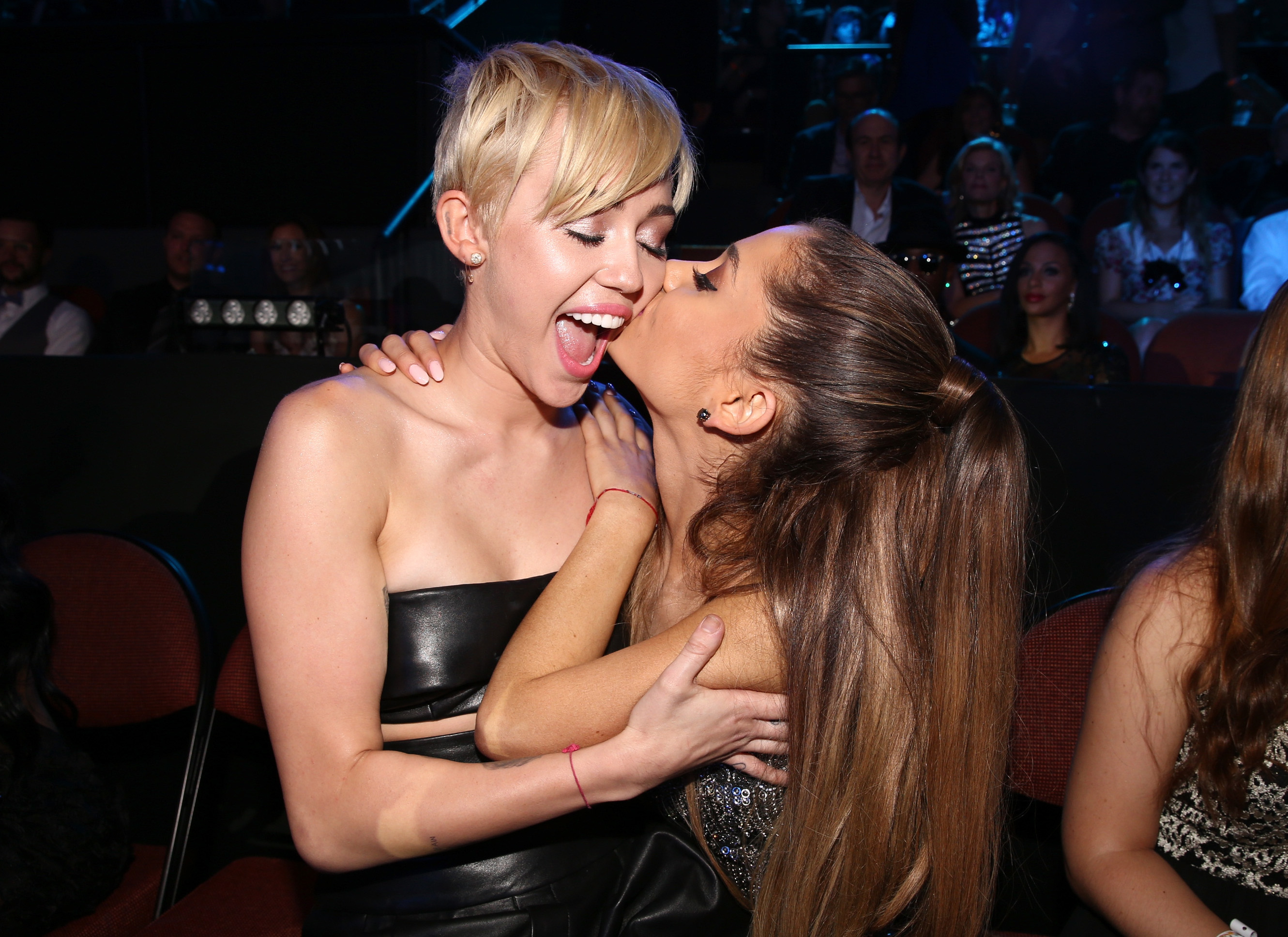 In October 2016, she opened up to Variety about being pansexual, saying: "I always hated the word 'bisexual,' because that's even putting me in a box. I don't ever think about someone being a boy or someone being a girl."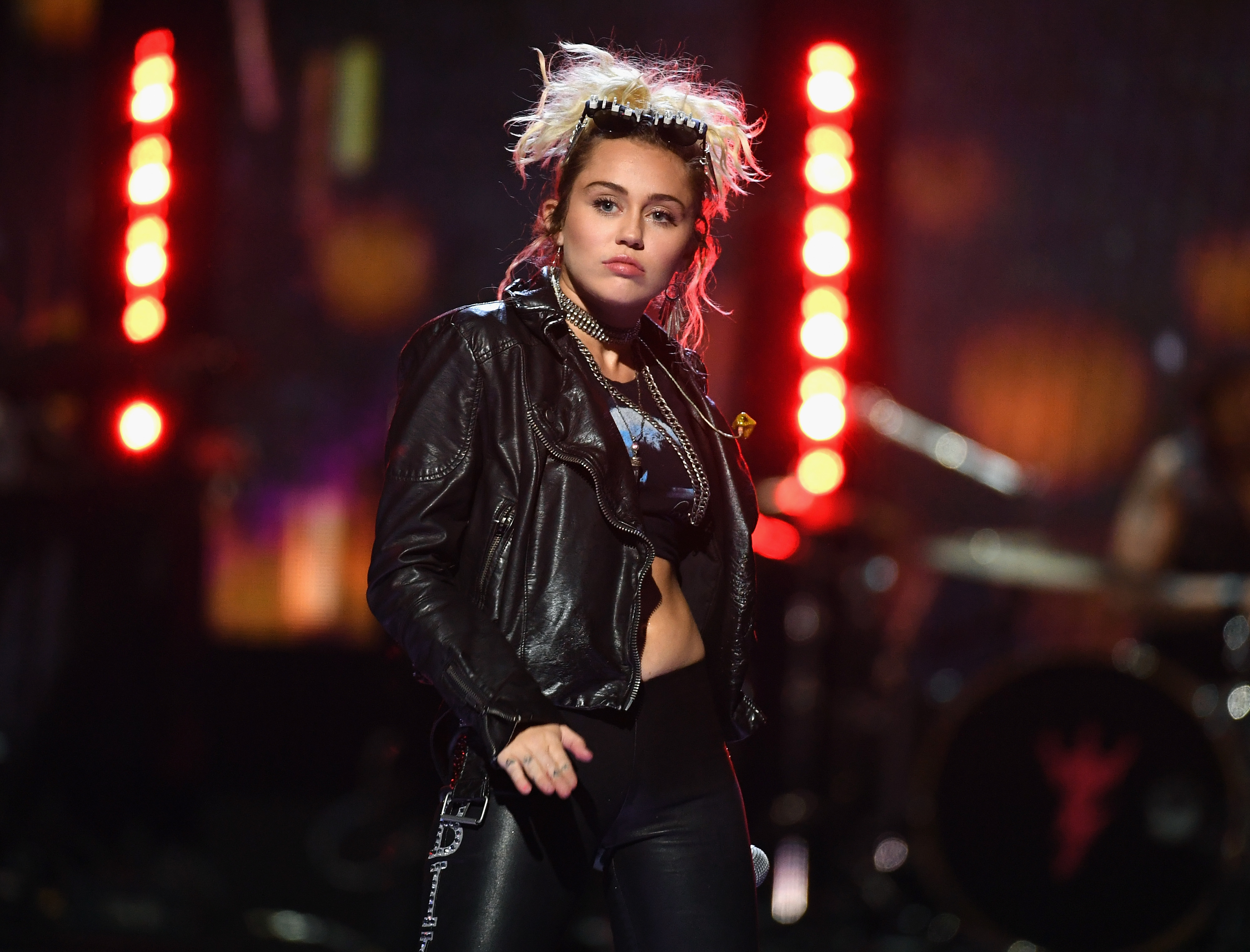 Asked when she first identified as pansexual, Miley explained: "I think when I figured out what it was. I went to the LGBTQ center here in LA, and I started hearing these stories. I saw one human in particular who didn't identify as male or female. Looking at them, they were both: beautiful and sexy and tough but vulnerable and feminine but masculine."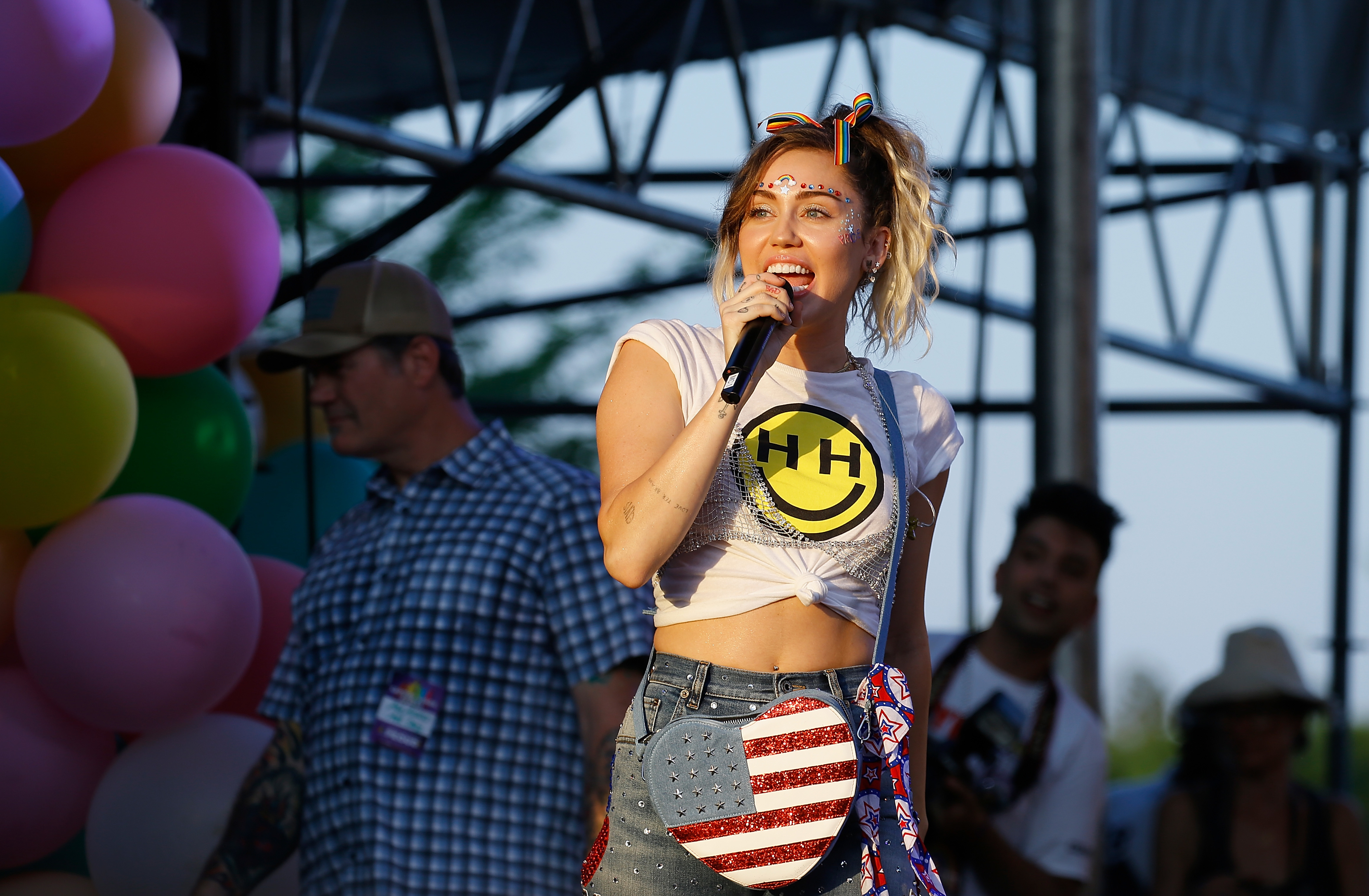 "And I related to that person more than I related to anyone in my life," she went on. "Even though I may seem very different, people may not see me as neutral as I feel. But I feel very neutral. I think that was the first gender-neutral person I'd ever met. Once I understood my gender more, which was unassigned, then I understood my sexuality more. I was like, 'Oh — that's why I don't feel straight and I don't feel gay. It's because I'm not.'"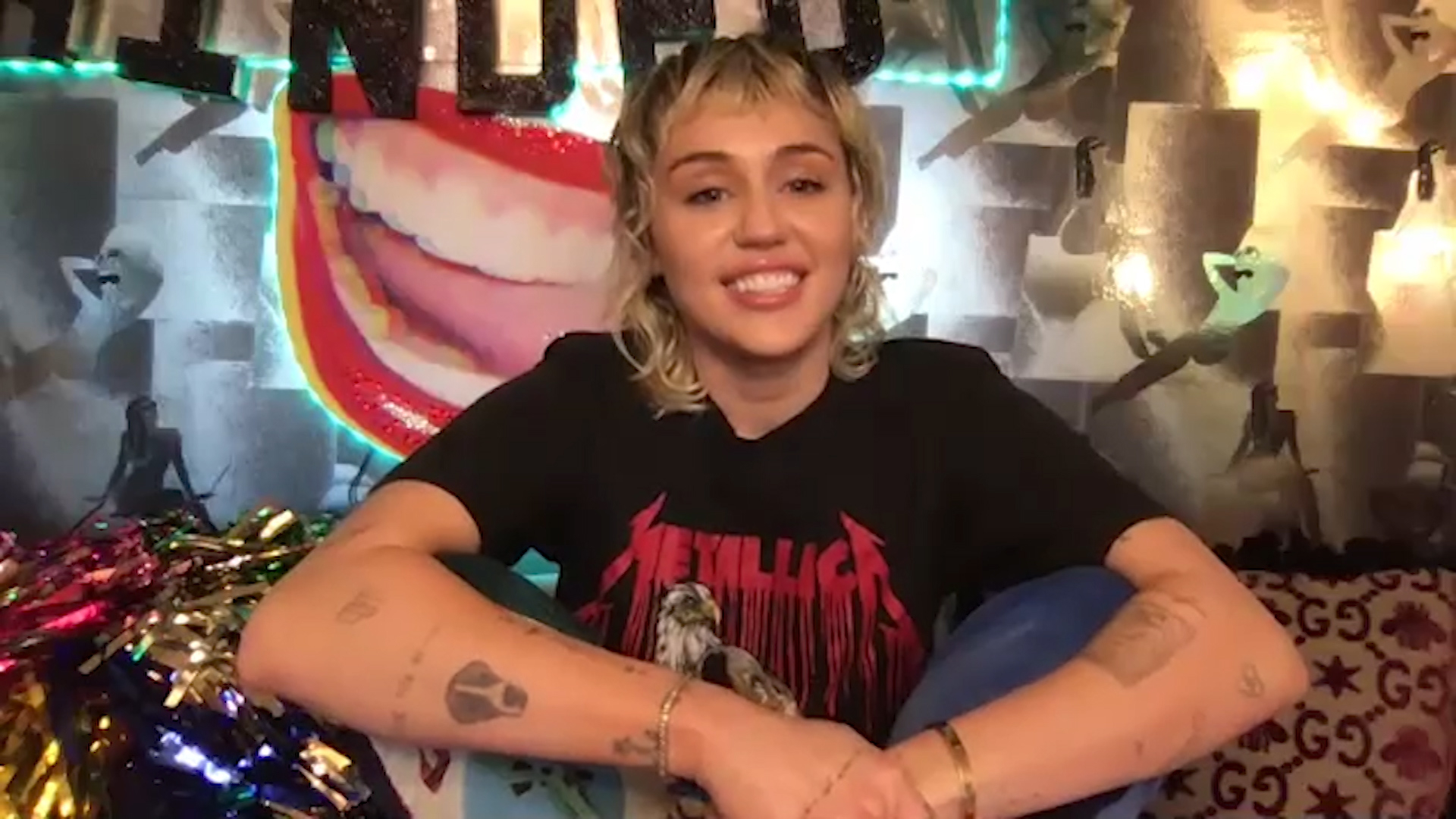 However, earlier in her "Used to be Young" series, Miley identified as bisexual.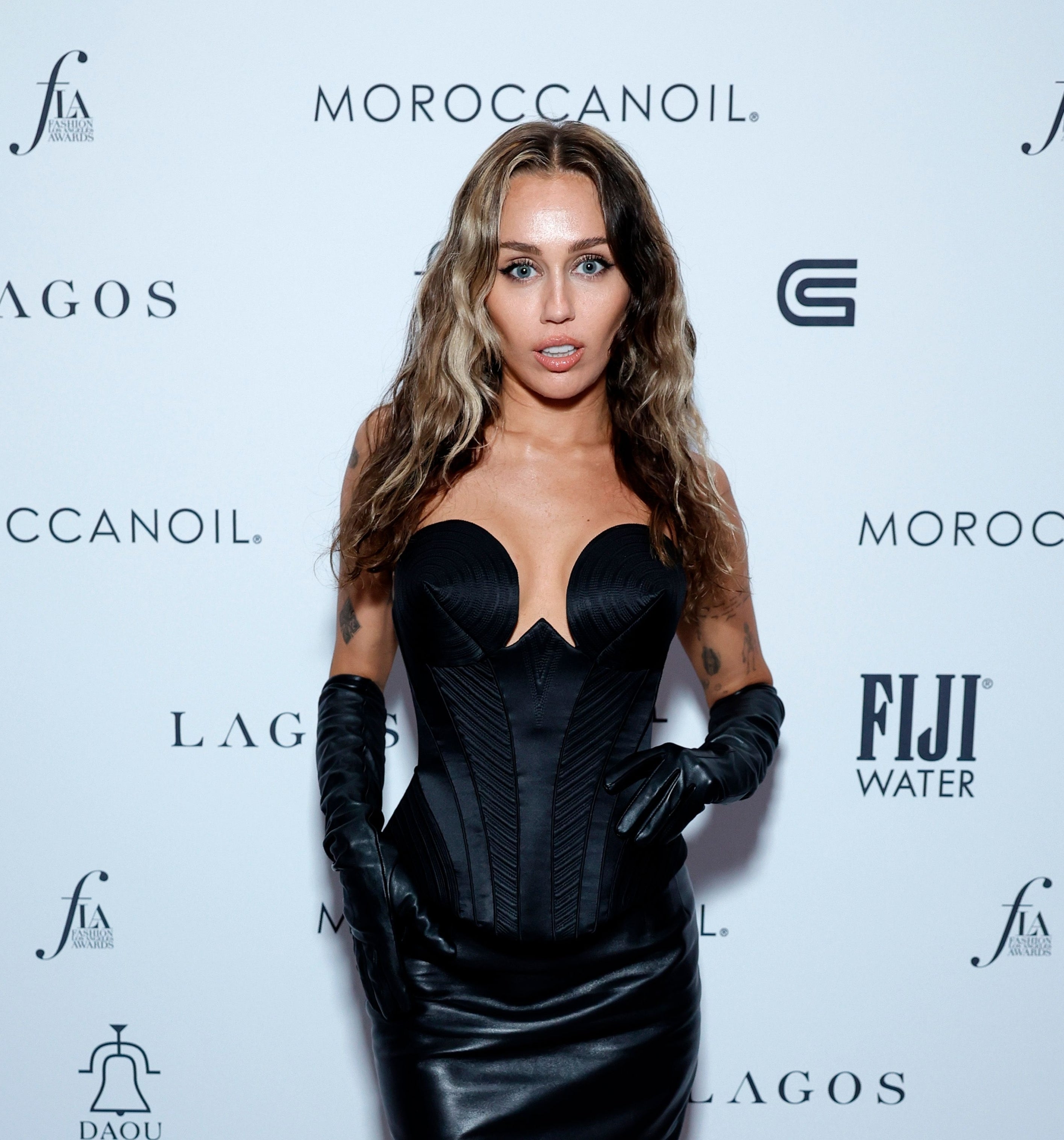 She quipped at the time: "If you guys didn't know I was bisexual from this damn picture, I don't know what's wrong with you."