By now you're probably aware that Miley Cyrus has been looking back on her life with a video series titled "Used to Be Young" on her TikTok.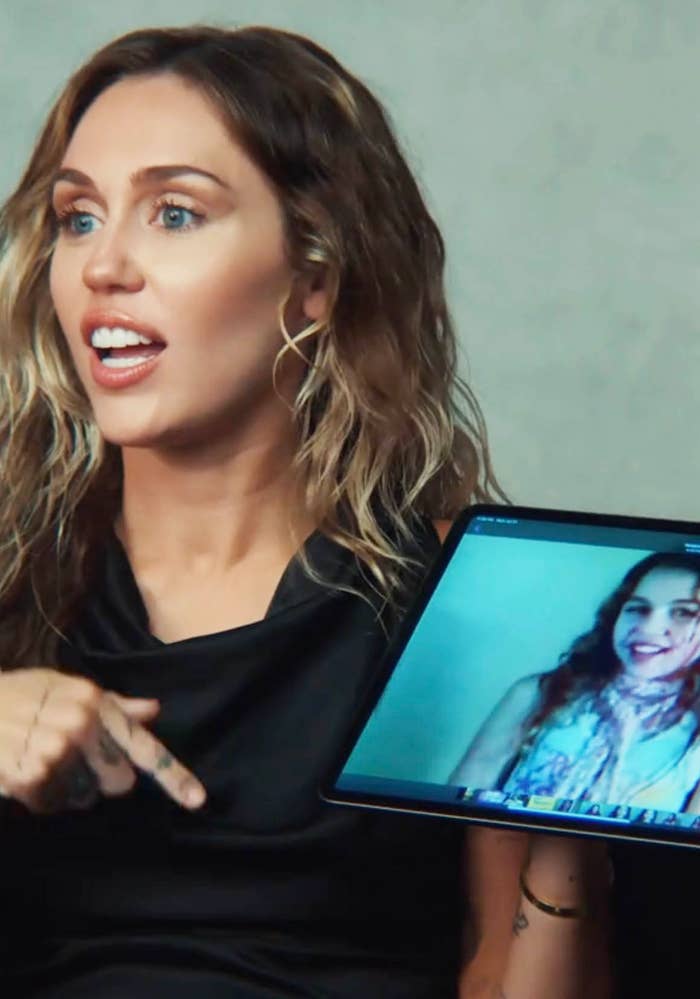 In support of her new, emotional single "Used to Be Young," Miley is sharing behind-the-scenes memories from some of the biggest moments in her life, starting from when she was born and going all the way up to present day.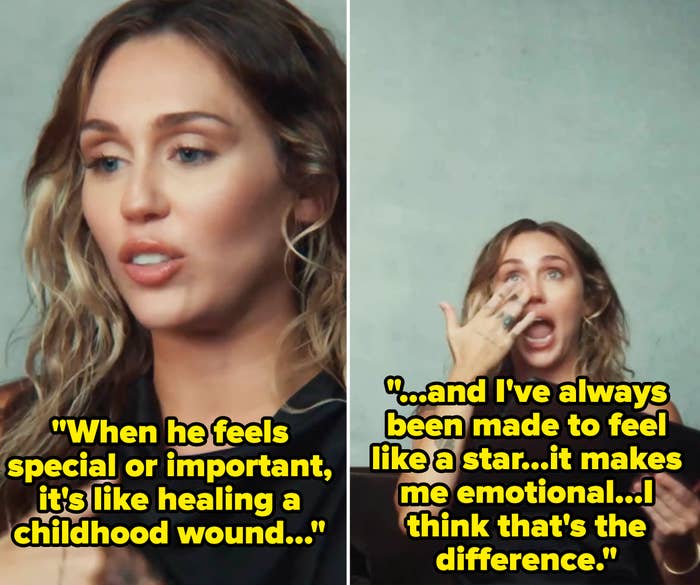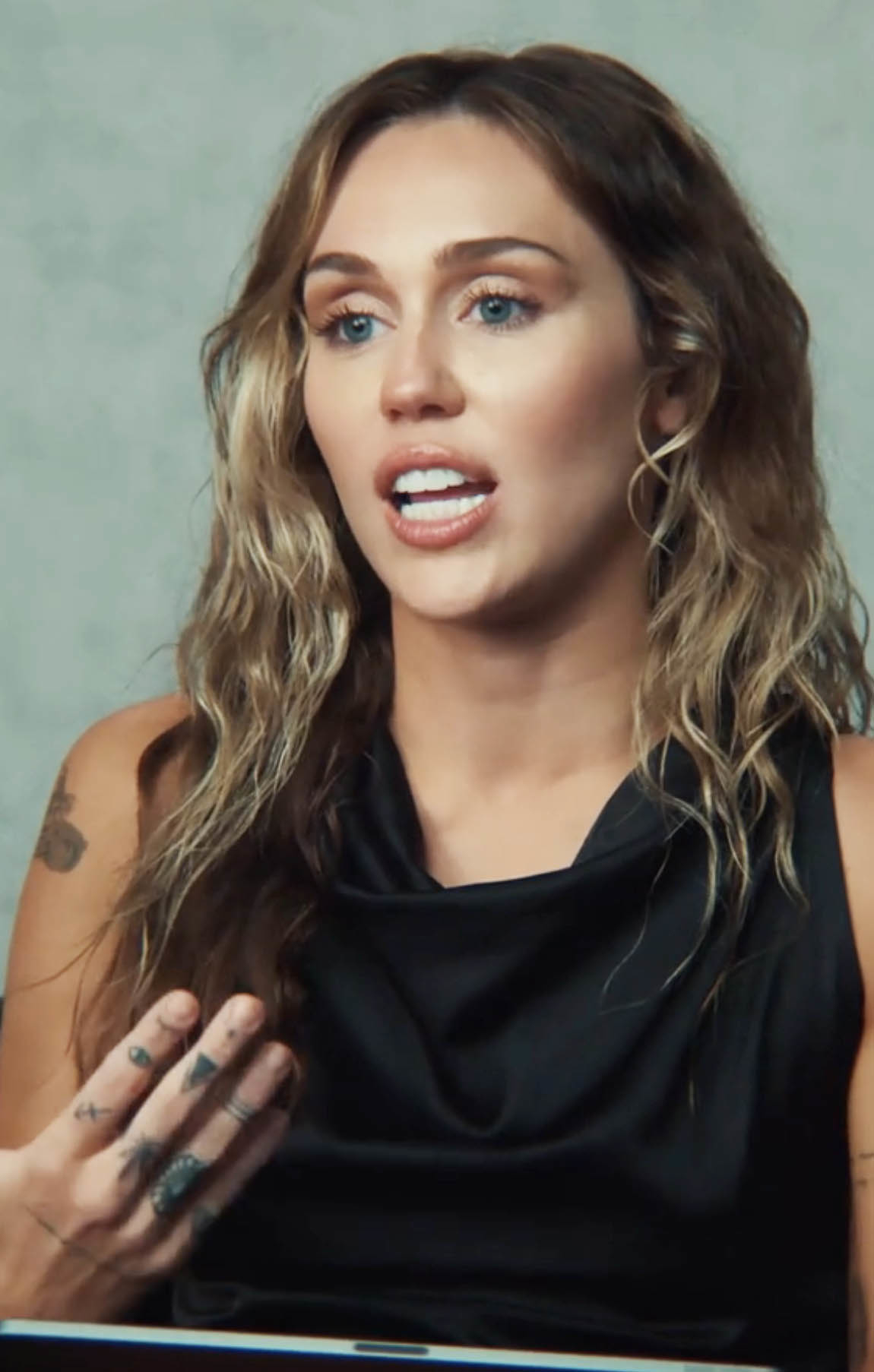 As a fan of Miley's work, I'm honestly loving this nostalgic look back, and I think it's so great to hear what she was thinking during certain moments of her life or just learning some great behind-the-scenes stories.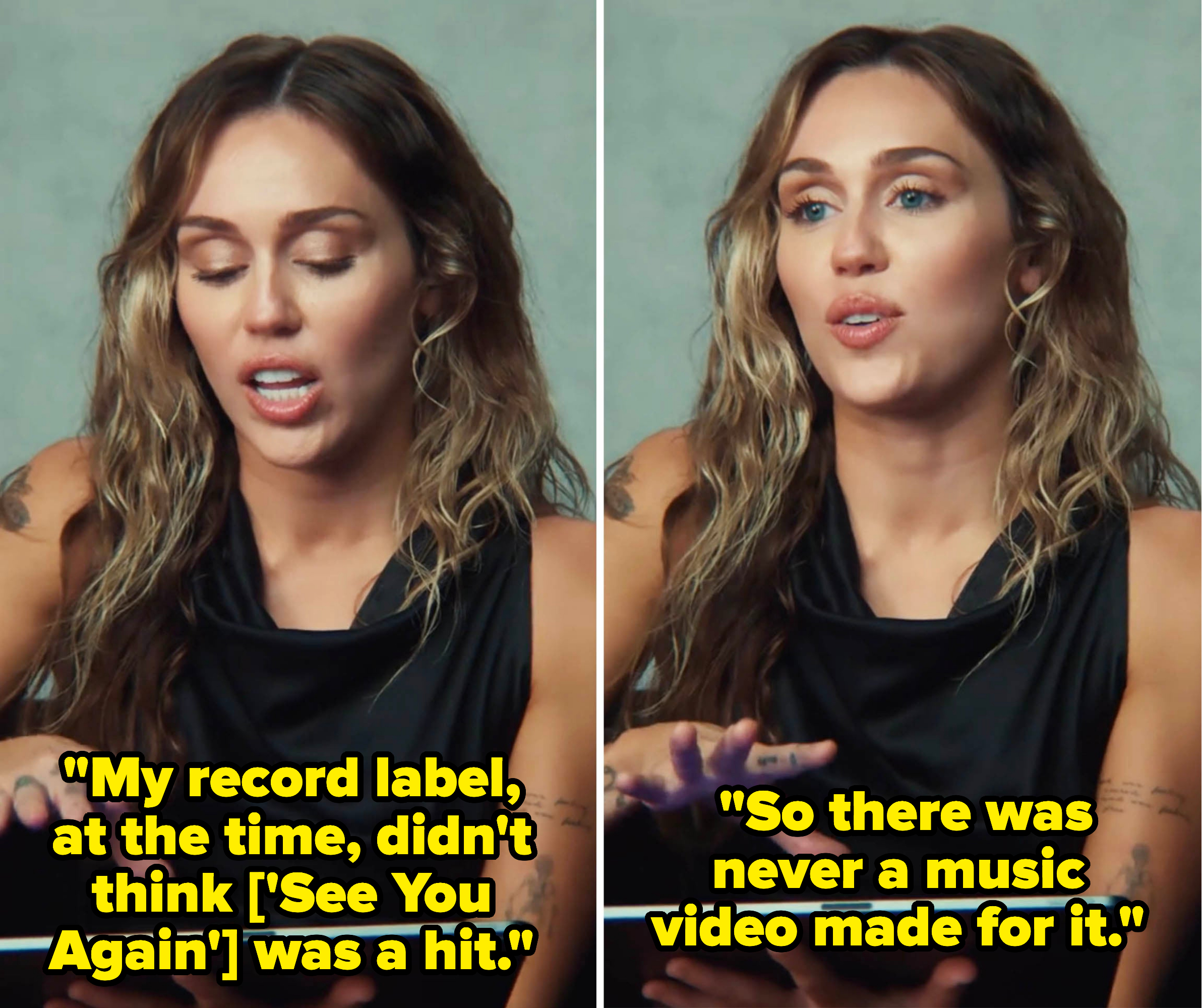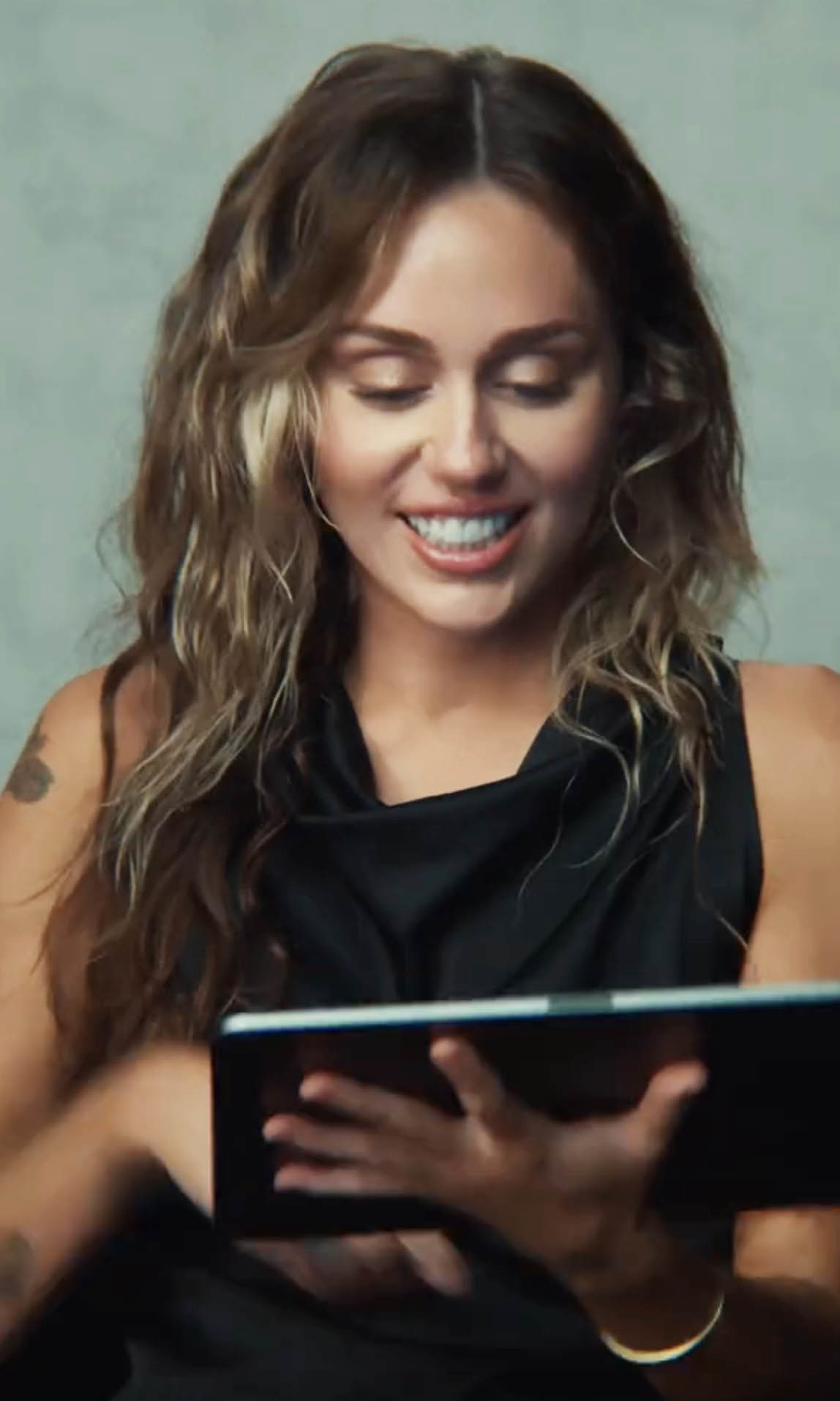 "This picture has become a meme," Miley opened the video with, before explaining what was going on with this absolutely iconic group of people going somewhere together.
She pointed out that a lot of people on the internet will share the photo with the caption, "Be the Miley of your friend group," given that Emily, Taylor, and Demi are all dressed up in black dresses and heels, while Miley is wearing a sweatshirt, sweatpants, and UGGs.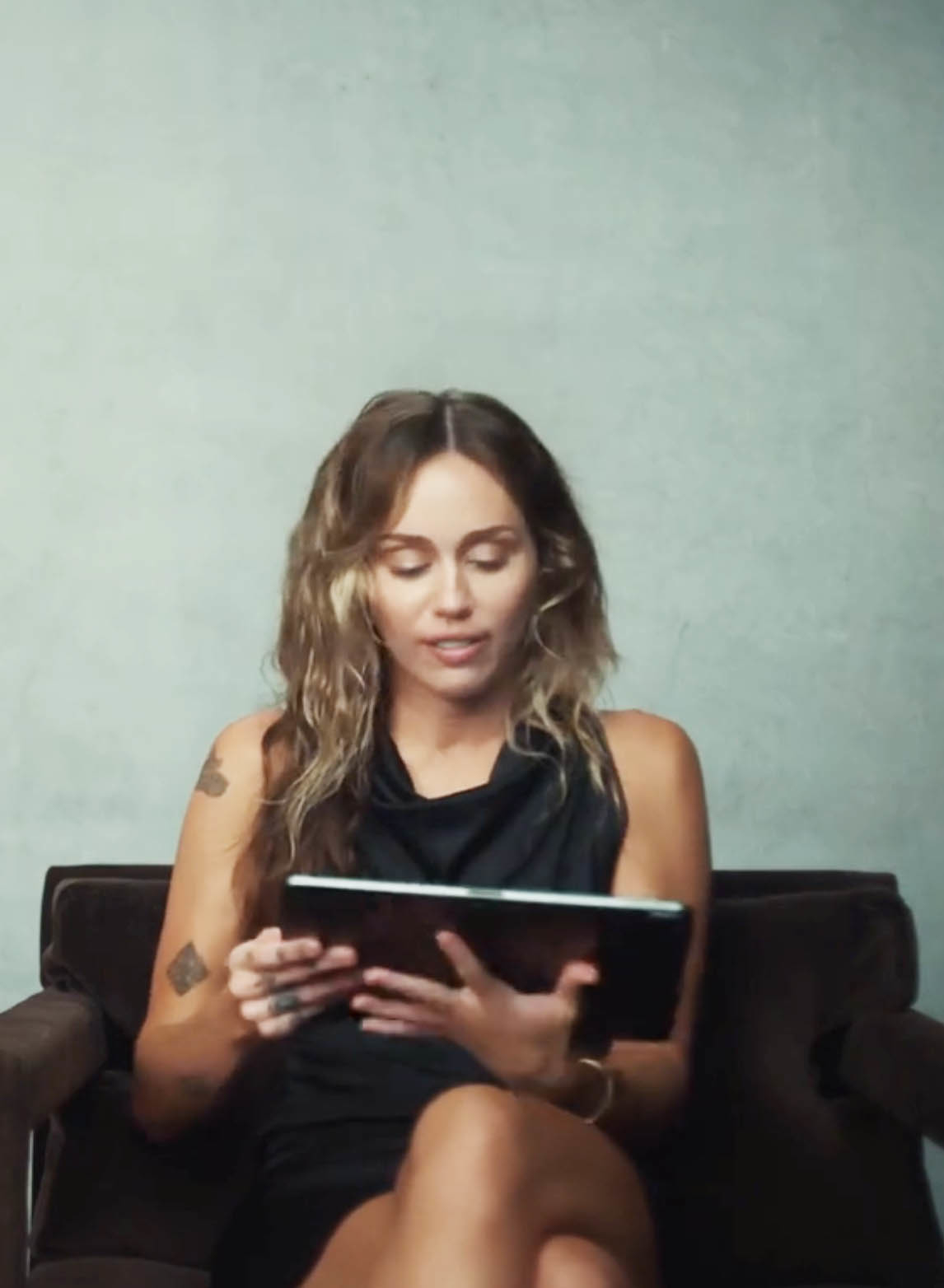 Miley hilariously remarked, "If you guys didn't know I was bisexual from this damn picture, I don't know what's wrong with you."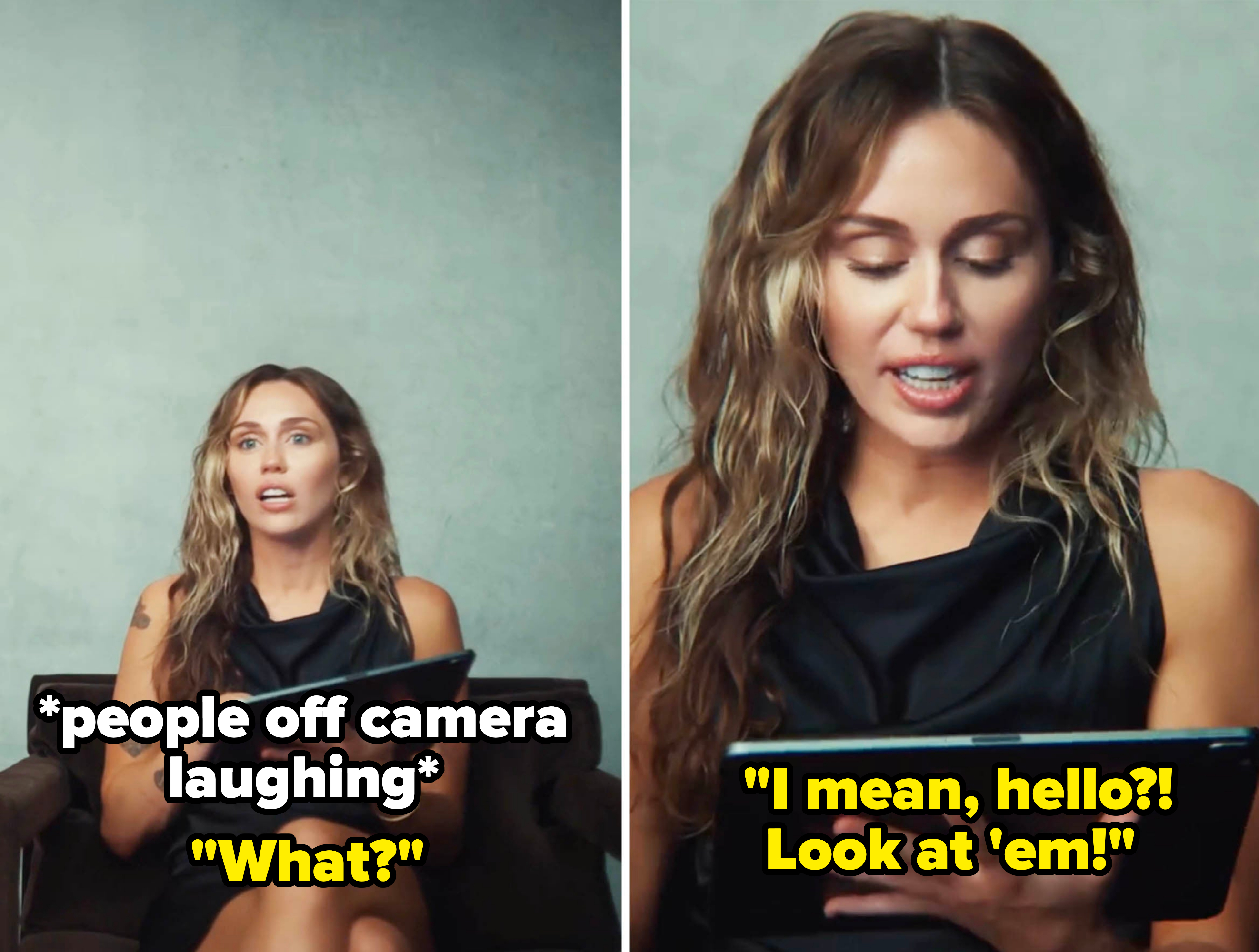 Miley's been open about her sexuality, and in a 2016 interview with Variety, she said, "My whole life, I didn't understand my own gender and my own sexuality. I always hated the word 'bisexual,' because that's even putting me in a box. I don't ever think about someone being a boy or someone being a girl."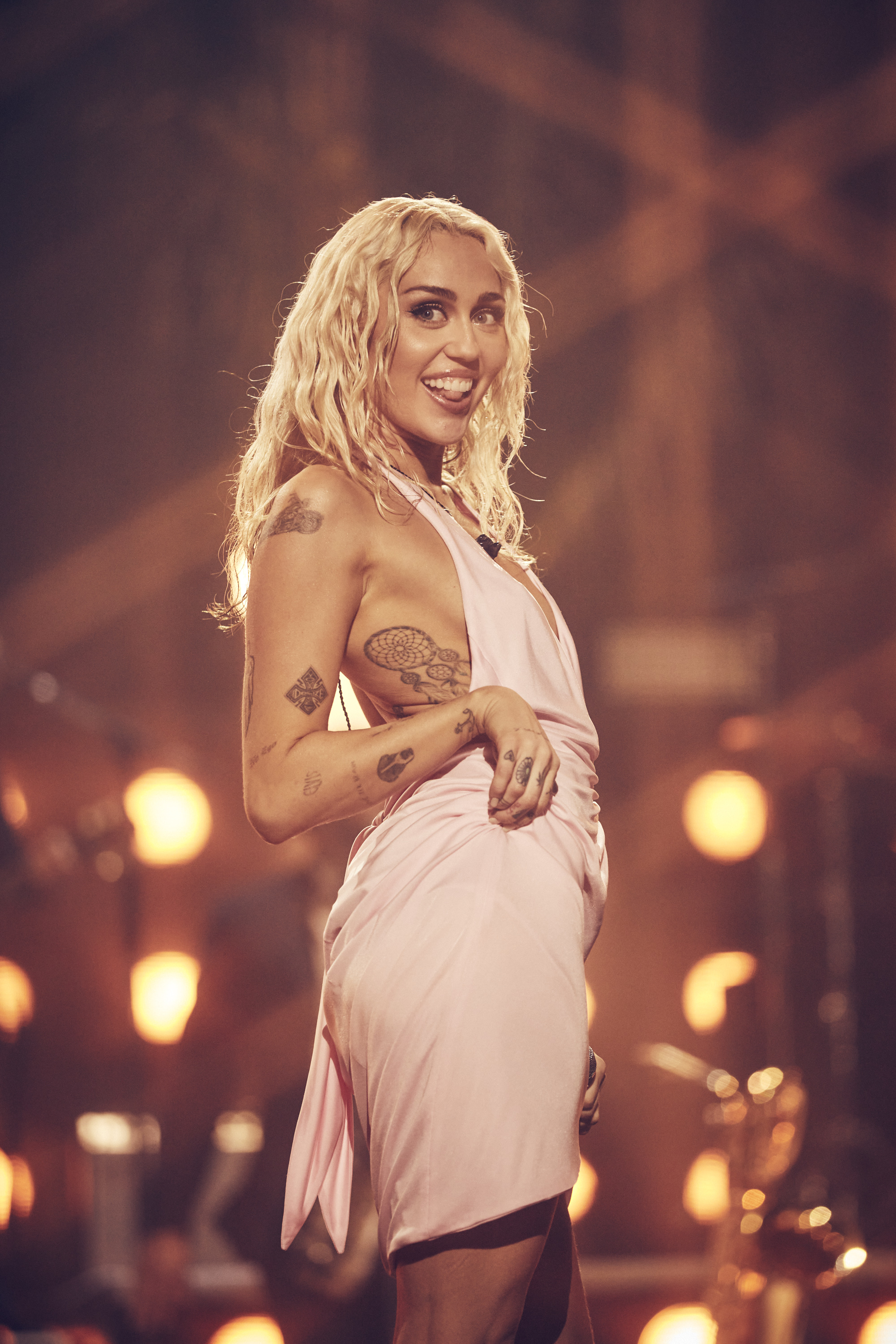 She continued, saying, "My first relationship in my life was with a chick. I grew up in a very religious Southern family. The universe has always given me the power to know I'll be OK. Even at that time, when my parents didn't understand, I just felt that one day they are going to understand."
Going back to the viral photo of her, Emily, Taylor, and Demi, Miley went on to explain that she was pretty sure they were leaving the Grammys and heading to the Cheesecake Factory. You know, as any friend group would.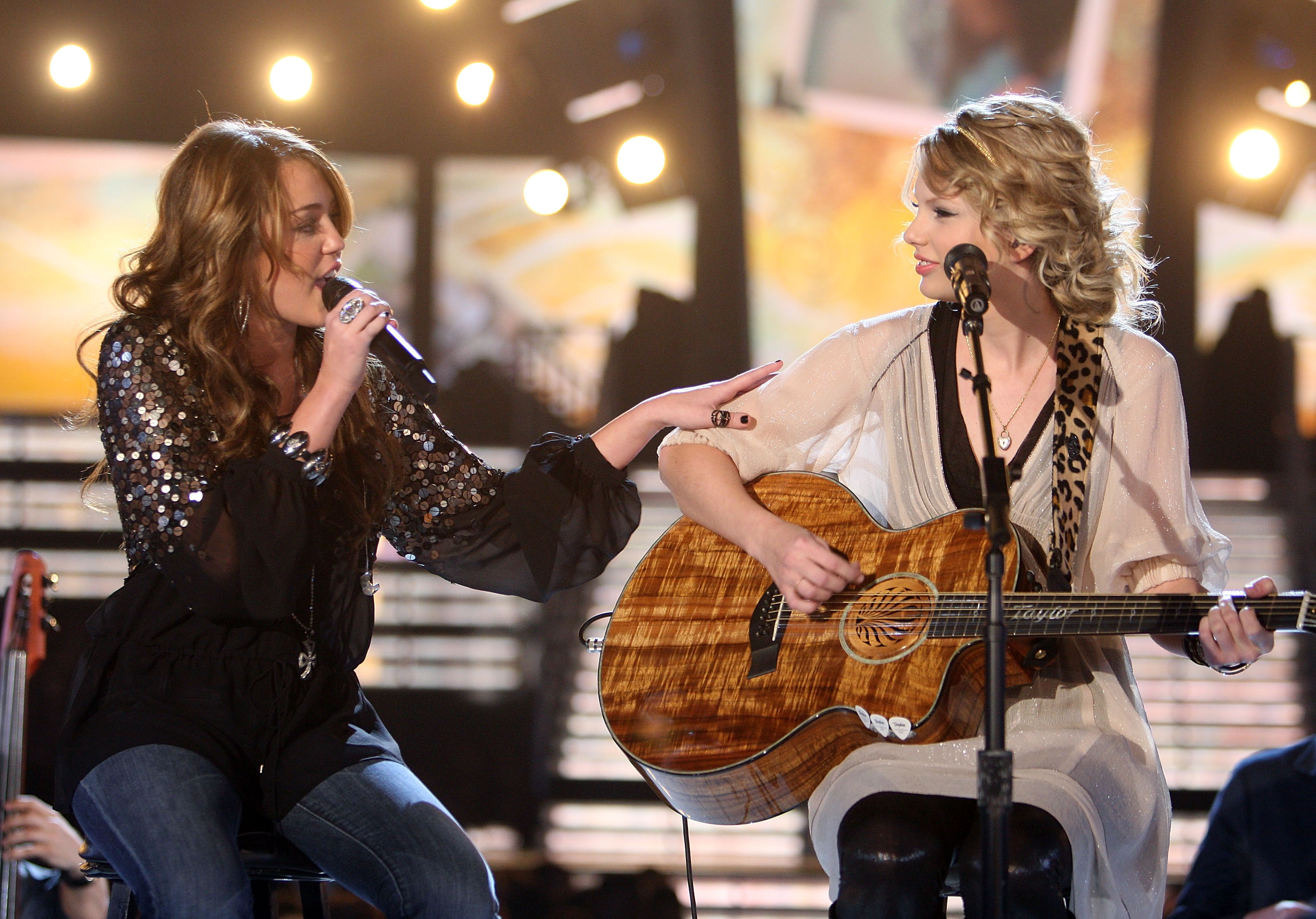 She said, "Me, and Emily, Taylor Swift, and Demi Lovato are going to the Cheesecake Factory. These are some classy ladies."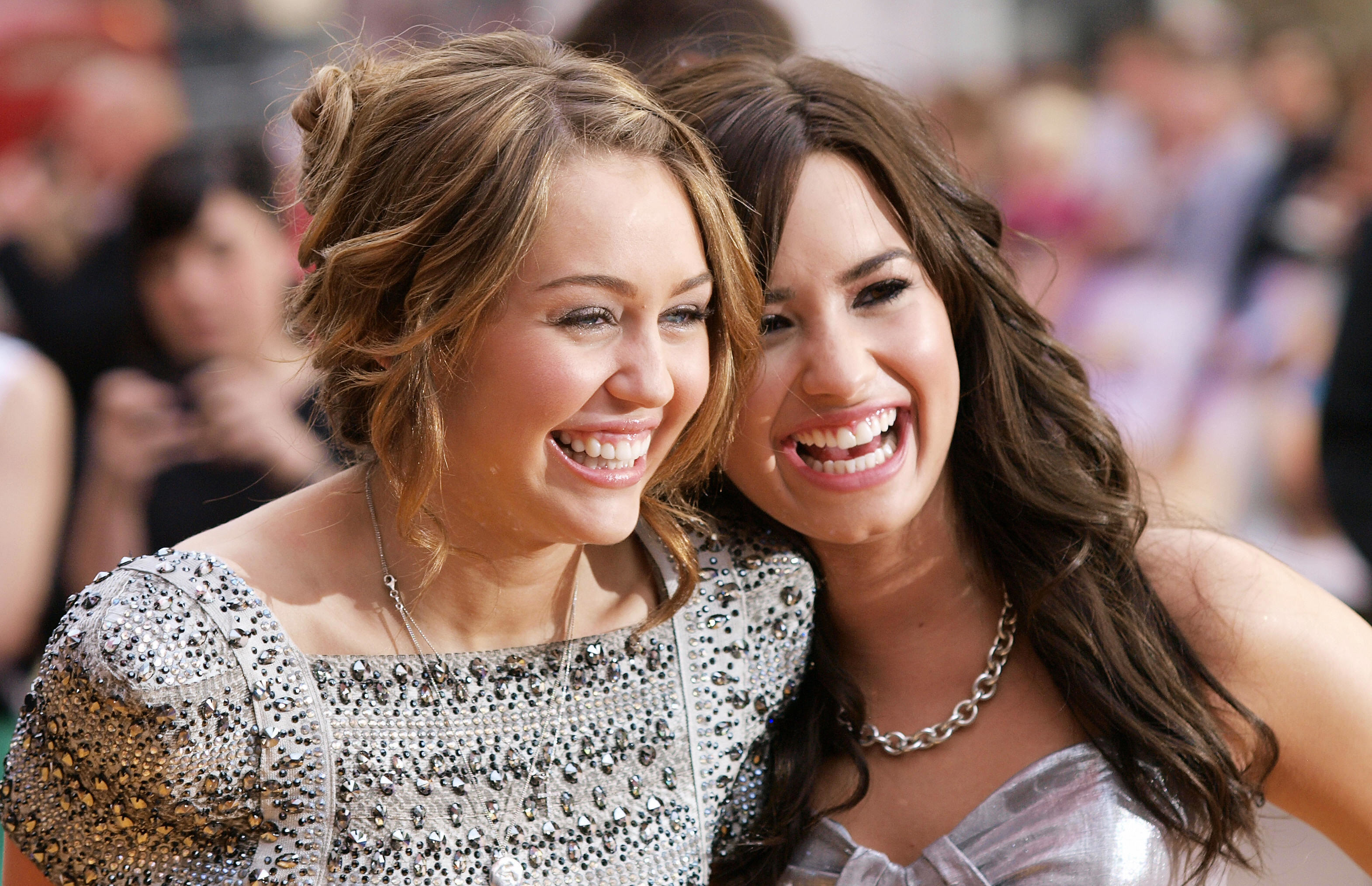 Okay, and I know Miley says she thinks they were coming from the Grammys, but based on the outfits, I think it might be the LA premiere for Hannah Montana: The Movie in 2009, which is even more iconic, TBH.