Some people like to dress up for Halloween — and then there are these ladies.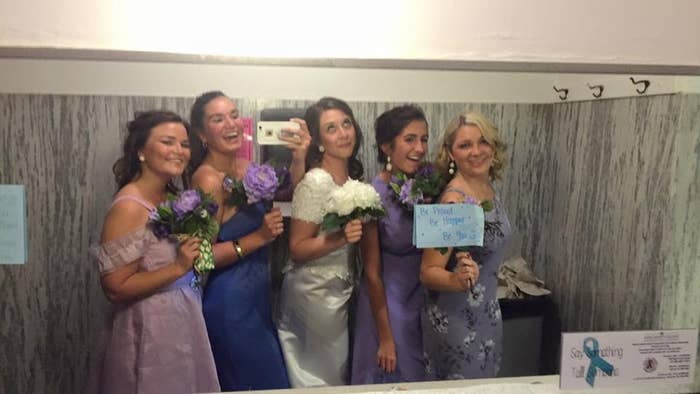 The group of friends from St. Mary's College in Indiana celebrated Halloween by dressing up as a full 90s bridal party, complete with matching monogrammed robes...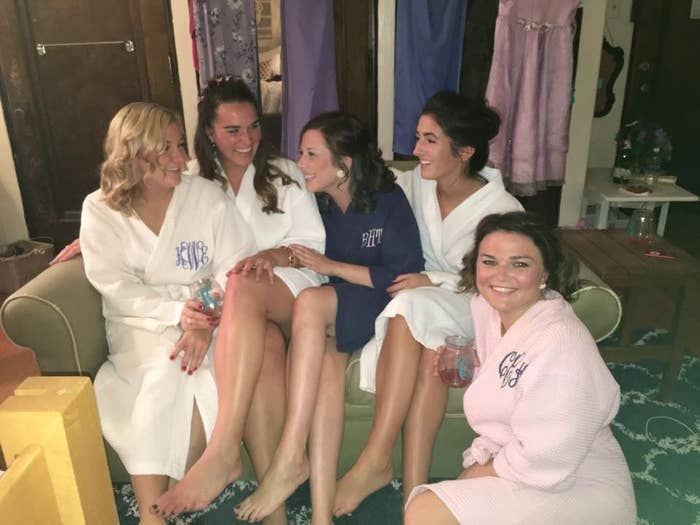 Monogrammed glasses and champagne...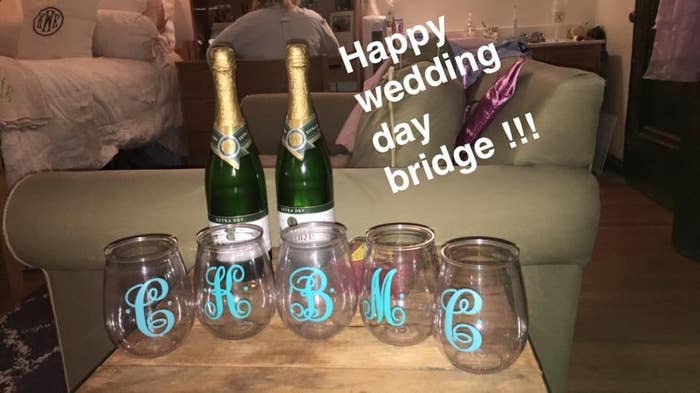 And some Pinterest-worthy photos.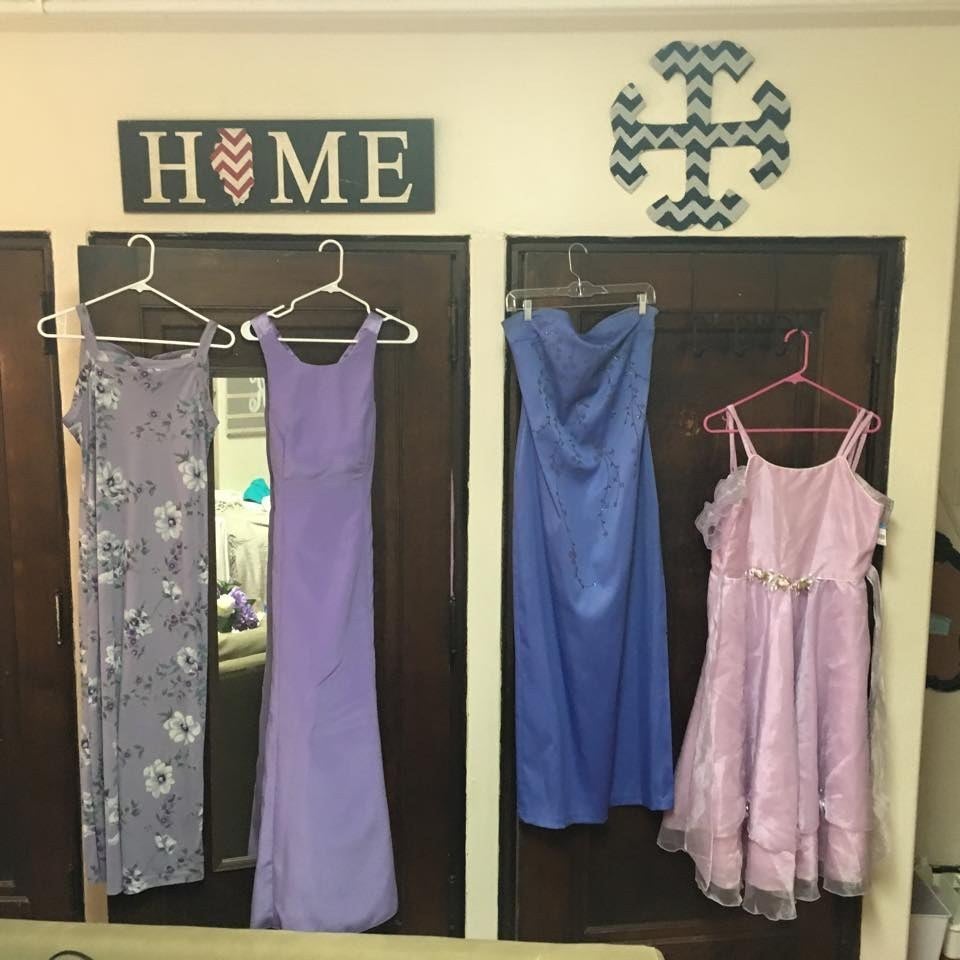 They then used their school's chapel to have a mock wedding.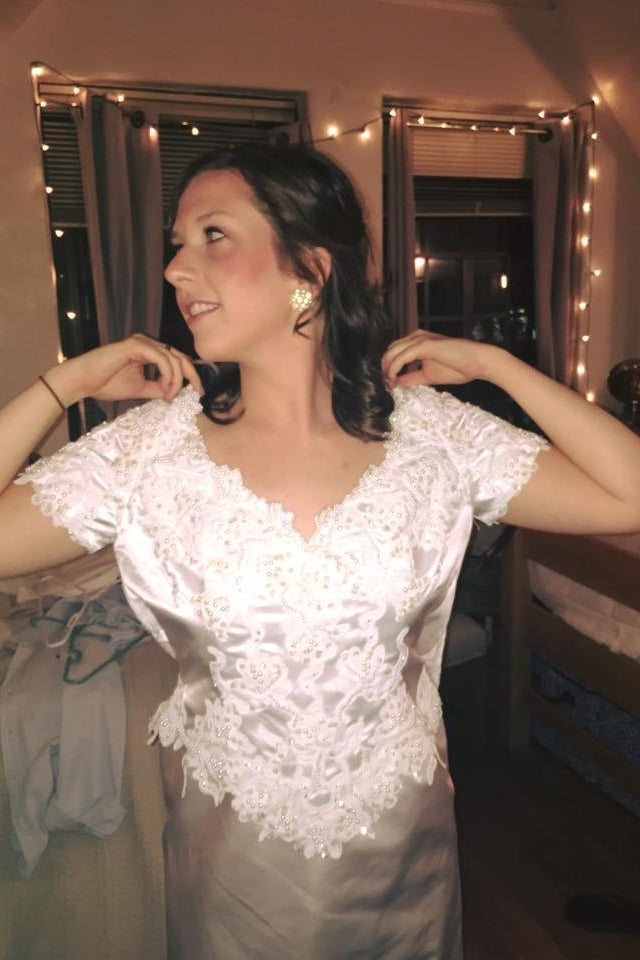 One of the women, Bridget Hogan, played the role of the bride and walked down the aisle.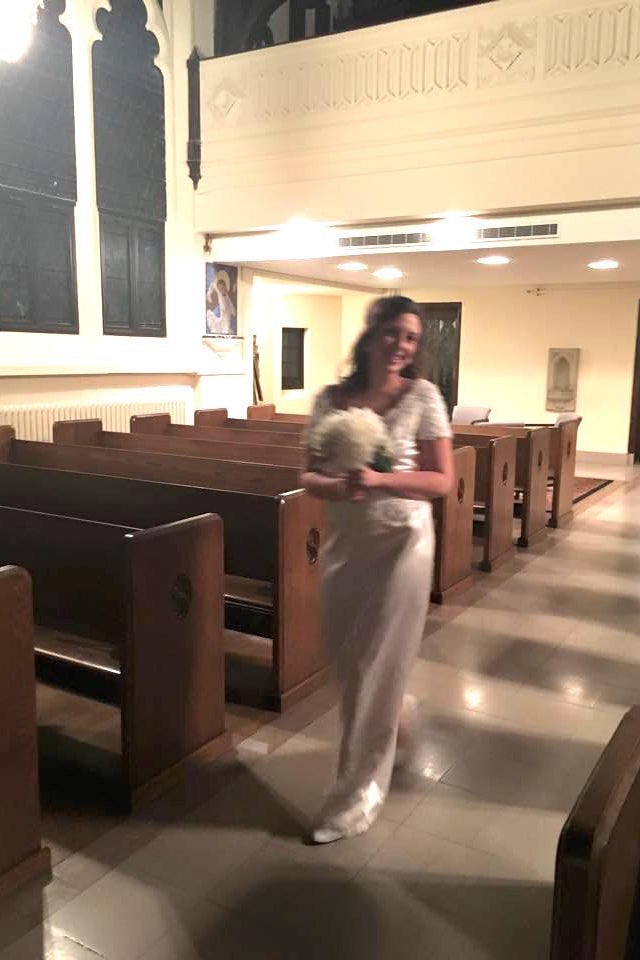 While the rest played her delightfully tacky bridesmaids.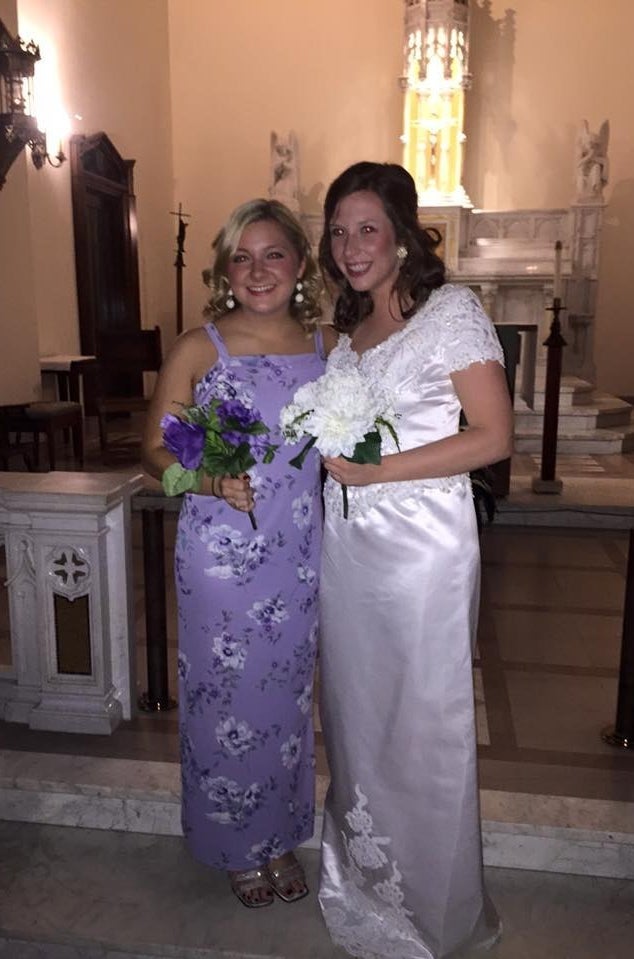 "Bridesmaid" Claire Condon told BuzzFeed News that Hogan came up with the idea and they all decided to just go for it.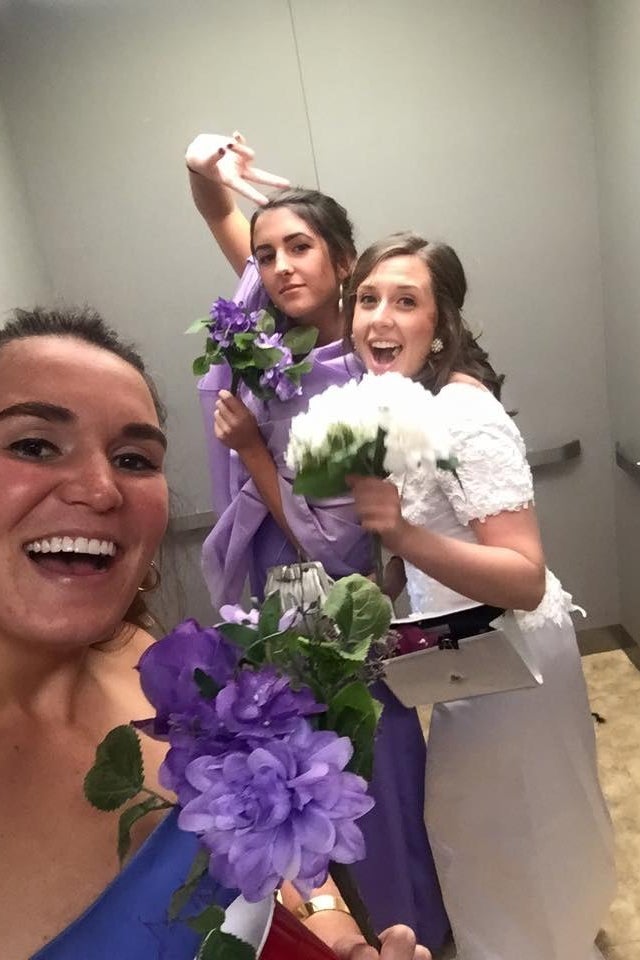 She said Hogan called dibs on being the "bride."
The friends really committed to their characters, she said. "We had a flower girl, the 'best-friend-from-growing-up bridesmaid,' the 'friend-from-college bridesmaid,' and the 'cousin-who-is-obliged-to-be-in-the-wedding bridesmaid,'" she said.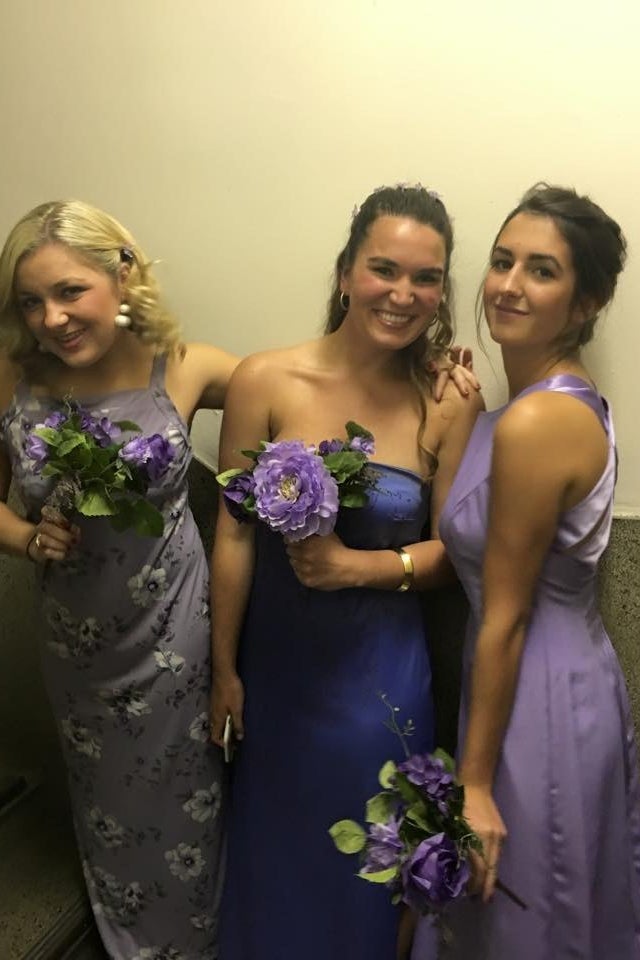 She said there was no groom which was kind of "us making fun of ourselves."
"Saint Mary's is a smaller, all-girls school right across the street from co-ed Notre Dame," she said. "So to anyone who asked us, we would just say it was a very 'Saint Mary's wedding.'"
And, of course, they then went out to bars in their costumes. "#Humblebrag everyone was obsessed," Condon said.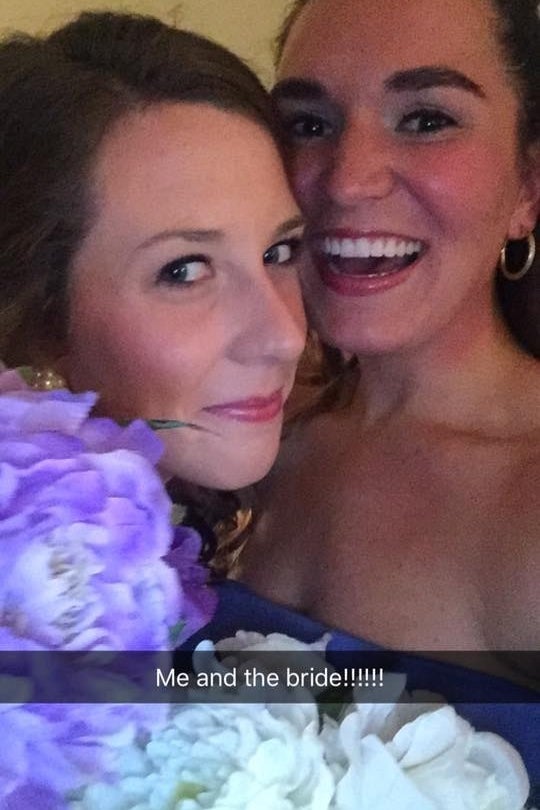 Condon said that this was the first time the friends did a group costume, but they might make it an annual tradition.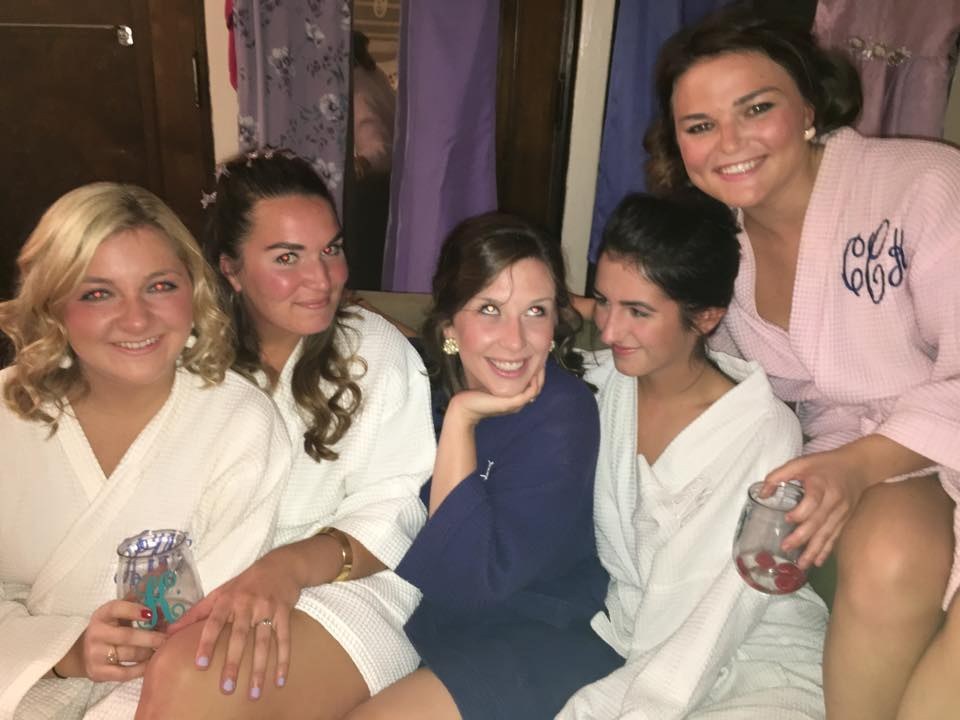 "Maybe this will be a new thing for us," she said. "Don't know how we'll top it."