You may have seen a crazy story last week about a pair of long-lost siblings who reconnected after they started talking on Tinder.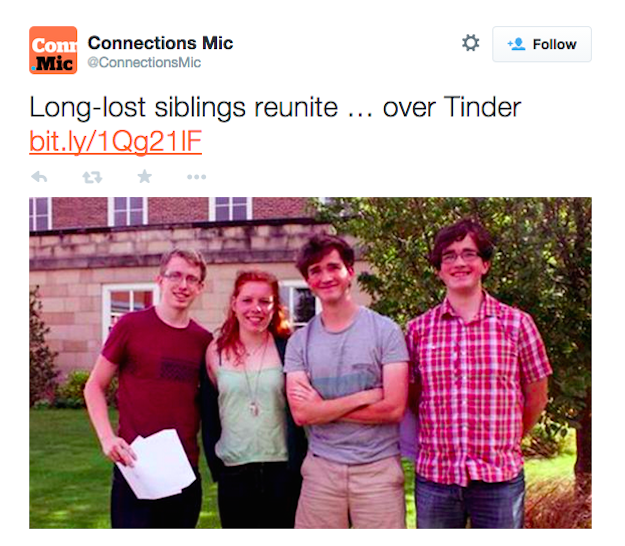 The modern-day Parent Trap tale was first reported by a Dutch dating website.
The story said a 24-year-old Dutch man named Erik was on Tinder one day when he began chatting with a 22-year-old named Josephine — who turned out to be his long-lost sister.
The siblings, including Erik's twin brother Maarten, had lost touch, until now!
The story soon spread throughout the web, accompanied by a happy photo of the reunited siblings.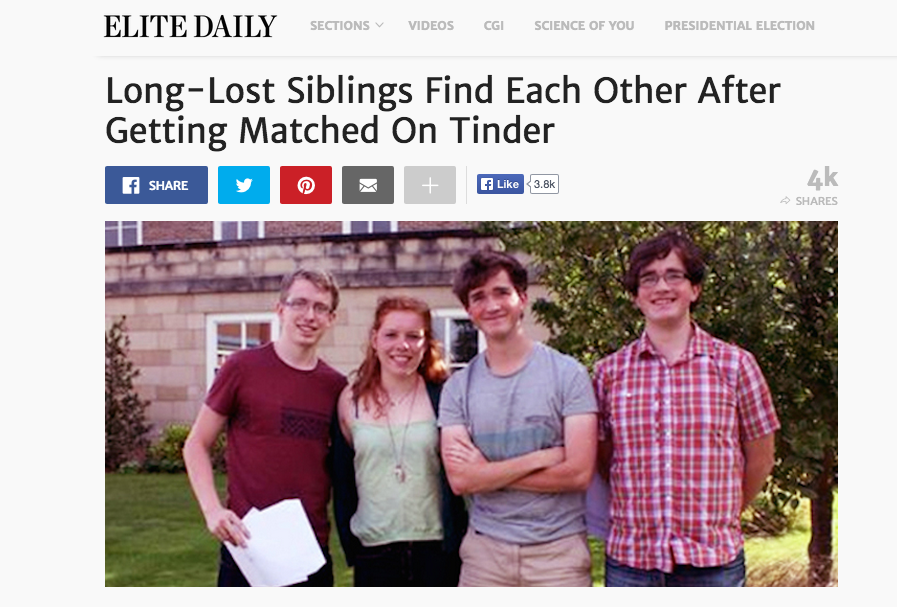 The only problem was that the people in the photo are not Dutch, not long-lost siblings, and are pretty amused you all think they met on Tinder.
Meet Jeremy and Sean Telford, 19-year-old brothers from Chester, England.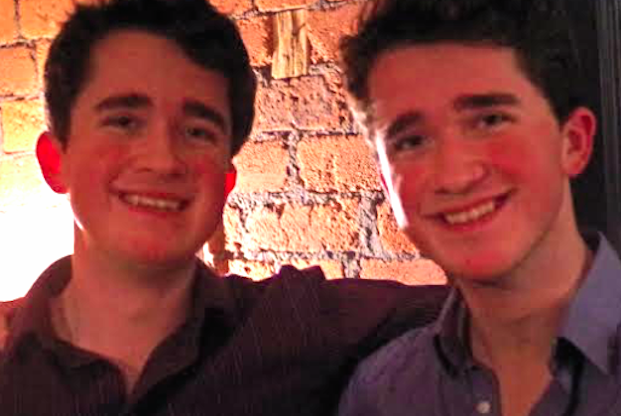 The photo of the "long-lost siblings" is actually a photo of the Telford twins and another set of twins, Alistair and Lucy Simmonds. The photo is from a local newspaper story on the teens in 2013.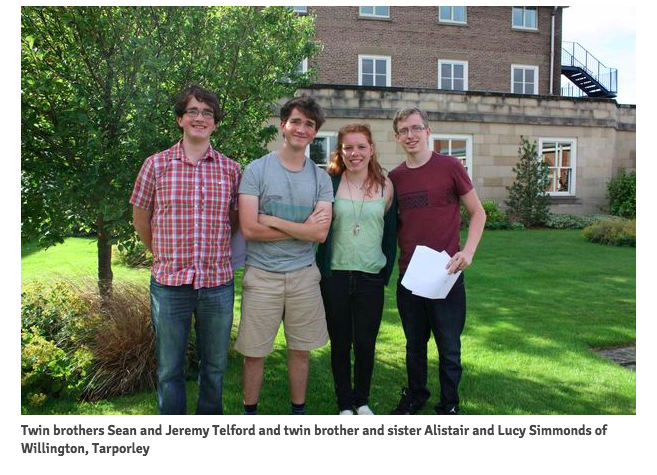 Jeremy Telford told BuzzFeed News that he and his brother found out their photo was going viral after a friend showed them a story on Mic.
Mic has since removed the photo and added a note saying "this story has been updated to remove an image."
Telford said that more than anything he and his brother were bemused by the whole thing.
"We were both just so surprised that such an old photo of us had made it all the way around the world on a story that had nothing to do with us," he said.
Telford said they watched in amazement as the story began to get picked up by more and more news outlets — all with their photo.
He said his friends started calling it "twindergate."
"My brother then posted on a couple of the news sites asking them to take down the photo but after a while stopped as we found it too funny seeing all these new sites popping up," he said.
Even Tinder shared the photo on Twitter.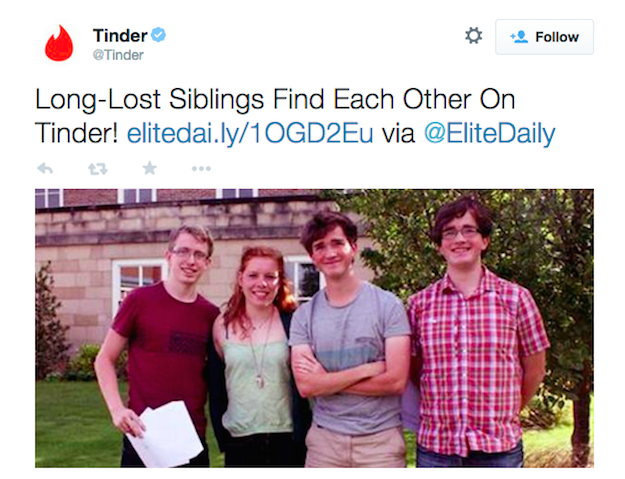 Sean Telford also emailed the original source for the story, Dutch website Dating Site Kiezen.
According to Jeremy Telford, the story's author told him that he had found their picture online and decided to use it to "illustrate" his story.
However, Telford said he believes the author didn't want the original photo to be searchable on Google because he flipped it around, and cropped and filtered it.
The story now has a "rectification" that reads: The persons in the original picture in this article were not Sjoerd, Josephine, Erik and Maarten. The image in this article served to illustrate the story. Apologies for any misconceptions.
Jeremy Telford said that the experience has taught him to not believe everything you read, especially on the internet.
"It's taught me that too many news sites are trying to get out a story quickly to get hits on their site rather than check their sources and that viral stories can make their way round the world so quickly," he said.
Dating Site Kiezen still has the story of the long-lost siblings on its website.
BuzzFeed News has reached out to the website for comment.