Josh Ostrovsky is one of the biggest stars on Instagram. His account @TheFatJewish posts aggregated jokes and funny memes that have earned him 5.7 million followers.
The social media star has been able to turn his online fame into an entertainment career.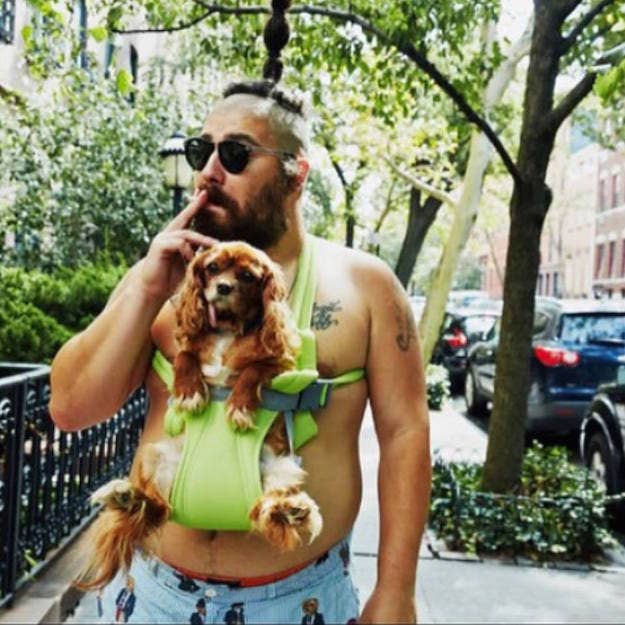 But in the midst of the news, many comedians and others on social media are criticizing Ostrovsky. They said he doesn't properly credit those he aggregates, and has essentially built an empire off other people's jokes.
One of the critics was Davon Magwood, a Pittsburgh-based stand-up comedian.
In a post on his website in early August, Magwood accused Ostrovsky and others of stealing this meme he created, which went viral after the death of Cecil the Lion.
@TheFatJewish posted the joke, but Magwood said he didn't initially credit him. After Magwood said his friends criticized Ostrovsky, the post was changed to include a credit.
The criticism of Ostrovsky grown significantly since he signed with CAA. One writer, Maura Quint, wrote on Facebook that Ostrovsky is "making a living off of the hard work of other people."
Quint also tweeted her post, and it was retweeted by thousands of people, including comedian Patton Oswalt. Many other people began protesting against Ostrovsky's tactics on Twitter as well.
Some said it was unfair Ostrovsky was receiving so much press for posting the work of others.
Others, like actress Mara Wilson, had ideas for how to beat him at his own game.
As the backlash grew, Splitsider reported that Comedy Central canceled a planned pilot with Ostrovsky. But BuzzFeed News has learned that his script deal with the network fell through before the recent controversy against him began.
The criticism of Ostrovsky is not new. He has received angry messages from comedians in the past who have seen their jokes on his social media accounts. In response to one angry tweet in 2014, Ostrovsky wrote that he saw the joke on a blog and was sorry.
Ostrovsky has included credits in his recent posts — most of his posts from the past week tag the original creator.
Ostrovsky is far from the only Instagram "aggregator" who has been criticized for their methods. Another popular account, @FuckJerry, made the news before for the same issue.