Paula Deen is once again sparking outrage after she posted a photo to Twitter featuring her son, Bobby, in brownface.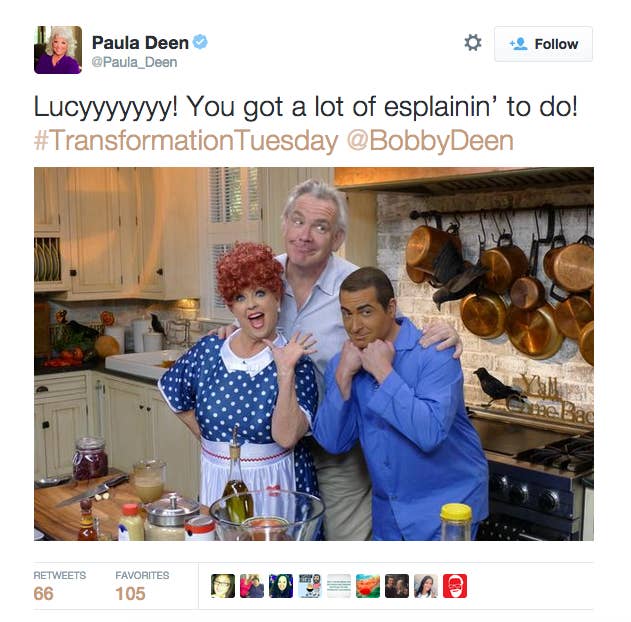 The "Transformation Tuesday" photo featured Deen dressed as Lucy from I Love Lucy and Bobby Deen as Lucy's husband, Ricky, who was Latino.
People on Twitter immediately began criticizing the Deens for the photo.

And called them insensitive.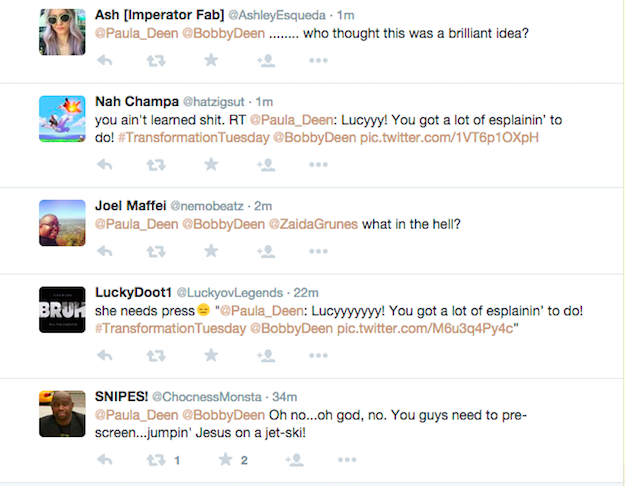 Of course, this isn't the first time the celebrity chef has been in the spotlight for racial insensitivity. She was dropped by the Food Network in 2013 after she admitted to using the n-word.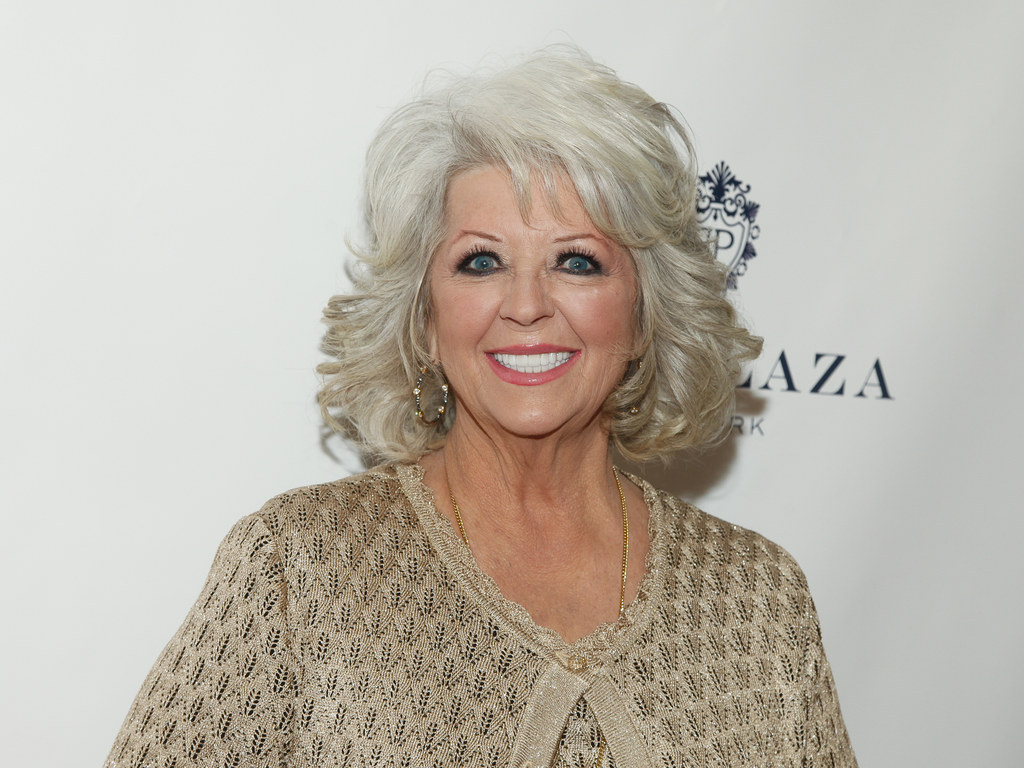 Some people said it was clear Deen didn't learn her lesson.

A Paula Deen spokesman told BuzzFeed News that a social media manager was to blame for the picture, and that person has been fired.
Paula Deen's Social Media Manager posted a picture this morning of Paula and Bobby Deen dressed in costume as Lucy and Ricky, from I Love Lucy. This photograph is from a Halloween episode of Paula's Best Dishes that aired in 2011.

Paula immediately had this picture taken down as soon as she saw the post and apologizes to all who were offended. As such, Paula Deen Ventures has terminated their relationship with this Social Media Manager.
Since losing her Food Network deal, Deen has launched a subscription-based online channel, and has a show on a channel called EVINE Live.