Two Tennessee high school girls basketball teams have been removed from the postseason after they both tried to intentionally lose a game against each other.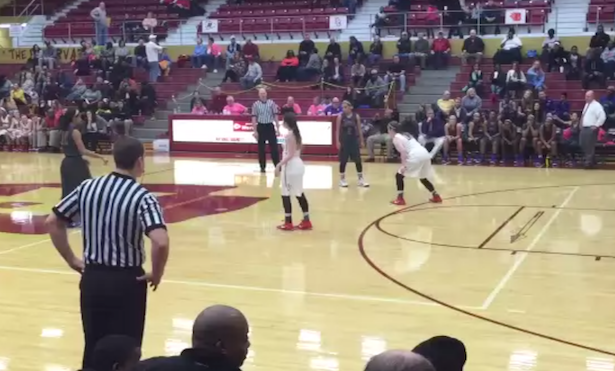 The teams from Riverdale High School and Smyrna High School, both in suburbs of Nashville, were also placed on probation for a year and fined $1,500 by the Tennessee Secondary School Athletic Association (TSSAA).
In letters to both schools, the TSSAA said that the programs were being punished because the teams made a "mockery of the game" by trying to lose on purpose.
The TSSAA said they did so because neither wanted to be seeded third in the post-season tournament.
According to an account by the game's referee, Riverdale started out in a 2-3 zone, which was not usual for the team.
The Smyrna coach soon realized what was going on, according to the referee, and decided to swap in his second team. Riverdale then did so as well.
According to TSSAA executive Bernard Childers, the Riverdale coach told his players they would have a better position in the post-season if they lost.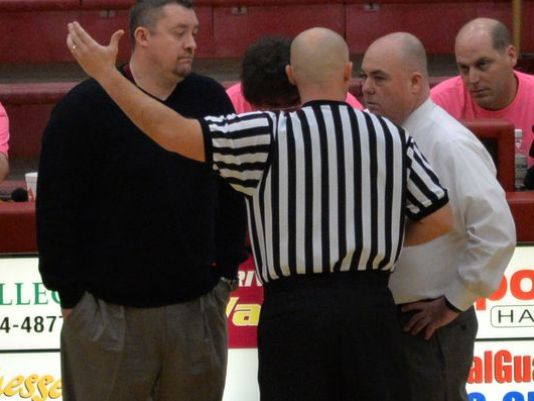 "He said he talked to them about bracketology," Childers told The Tennessean. "He told them, 'This is where we will be if we win, this is where we will be if we lose.'"
The game then became a game of who can try to lose harder, as is apparent in videos taken of the game. They even tried to shoot into the wrong baskets.
Here, one player meanders around the court while everyone stands and watches.
Finally, the referee said he had enough and pulled both coaches aside.
Though the players stopped trying to shoot for the wrong baskets, they still continued to play to lose, he wrote.
"Now, I think Riverdale was the first to start 'let's lose the game,' but both teams obviously didn't want to win and it really showed," the referee wrote.
The principal of Riverdale, Tom Nolan, apologized for the incident on Twitter.
Smyrna's principal, Rick Powell, told the Tennessean that he and Nolan had asked the TSSAA to just punish the coaches, not the players.
However, the TSSAA decided to punish the programs because the players had been active participants, the newspaper reported.
"I hate it for the kids because of the actions of the coaches," Powell told the Tennessean. "We pleaded with the TSSAA. We hated that they were penalized. But that was their decision."