This is Kate Hoit and her mom, Diane. The 31-year-old's parents live in Albany, New York, and she is currently living in Virginia.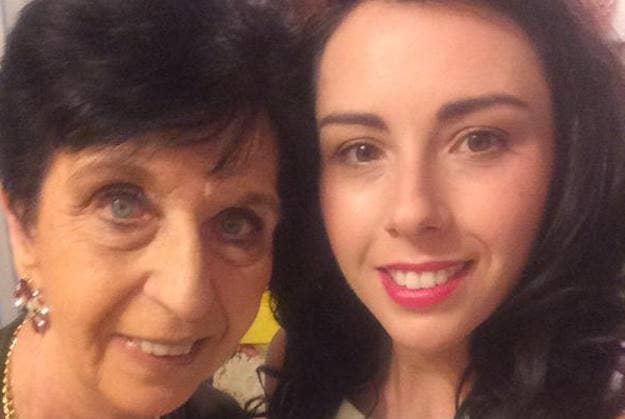 Hoit is an Army veteran and was deployed in Iraq from 2004 to 2005. When she was away, her family learned that her dad, Bill, had Alzheimer's disease.
Hoit told BuzzFeed News her father's decline was "very sudden and fast." He now lives in a nursing home.
"This past weekend, my mom and I spent time with him and he thought I was his sister and forgot my name," she said.
When she first arrived to visit her parents last week, Hoit said her mom did something that struck her.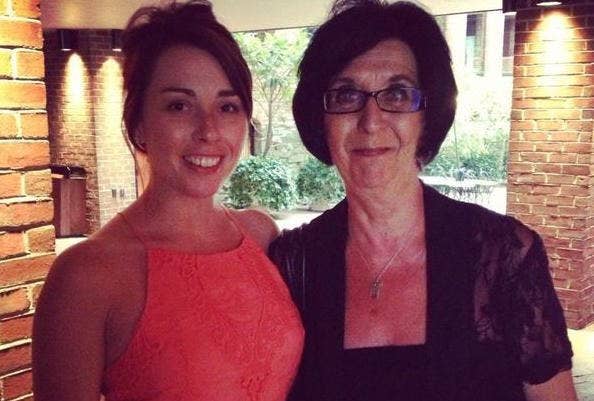 So, Hoit decided to turn to social media to help her mom find a companion. She started a Twitter campaign called #DateDiane, hoping to find someone interested in the same activities as her mom.
Hoit has been wooing possible companions by sharing her mom's attributes, like how she "keeps it real."
She's great to have around for fall activities.
And she's "sunshine."
The campaign has had a great response and was even featured in the family's local newspaper.
Hoit said even though the campaign is titled #DateDiane, her goal is to "find a companion [not romantic], a few new girlfriends, or maybe even a support group" for her mom.
She added that she wants people to know her mom is "beautiful, full of life, and witty." "She deserves at least one amazing night out to feel fabulous and shine," Hoit said.