A Brazilian man played his guitar and sang during a nine-hour surgery to remove a brain tumor.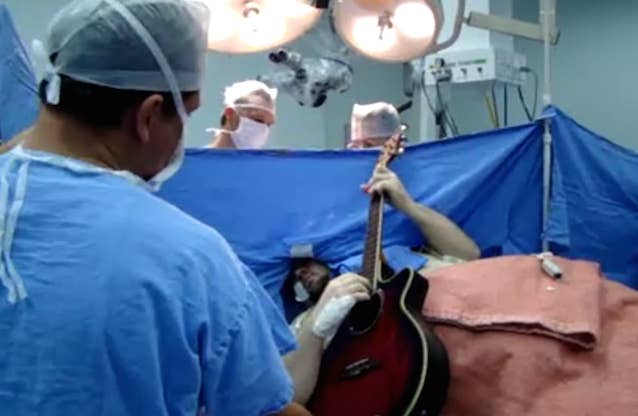 The hospital that treated 33-year-old Anthony Kulkamp Dias posted a video on Facebook of him serenading the doctors and it quickly blew up online.
According to the hospital, doctors keep patients awake during this type of surgery to monitor the patient for injuries to the brain in real-time. Doctors usually just communicate with the patient by talking and gesturing with them.
However, Dias decided to sing and play his guitar instead. He told Brazil's G1 that he used to be a professional musician, but now works in banking.
He still plays music as a hobby, and can also play the flute, accordion, keyboard, trombone, and trumpet. He played "Yesterday" by The Beatles and other songs during the surgery.
The new father told G1 that he got tired at times, but kept on playing. The anesthesiologist helped him balance his guitar.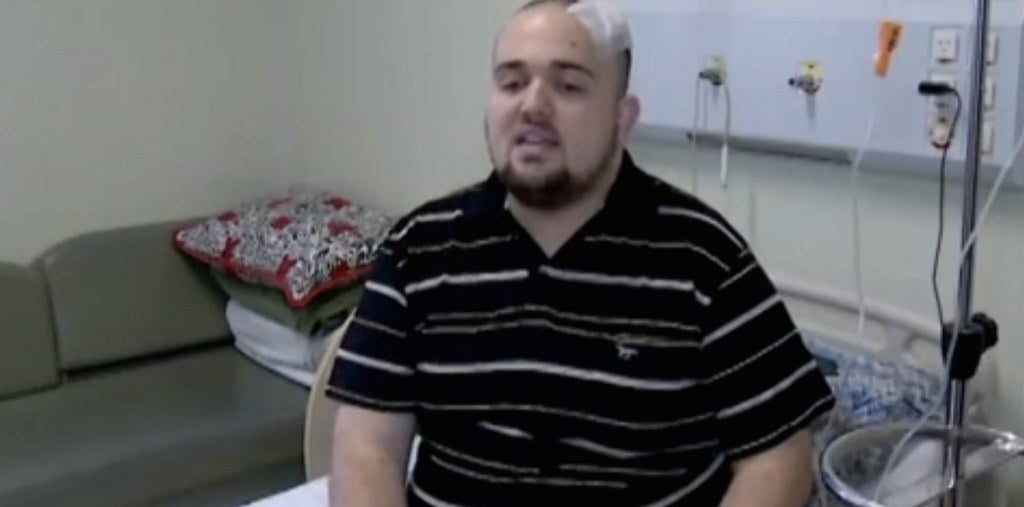 "I played six songs at certain times," he said, according to a translation of the G1 interview. "The hand on the right side was a little weak because of the side where they were moving. So I stopped and rested. I was interspersing the songs and talking to them."
Doctors diagnosed Dias with the brain tumor just 15 days after his son was born. Dias said he is not in pain and most of the tumor was removed during the surgery.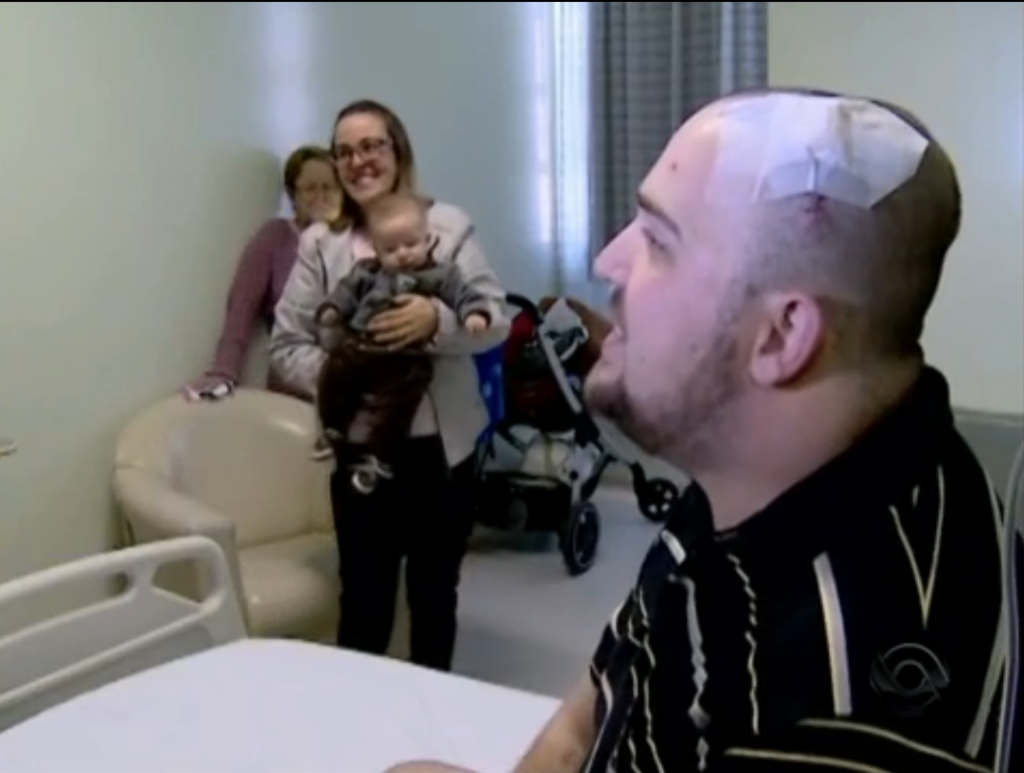 Dias told G1 he hopes the video of his surgery inspires others. "God gave me this gift to assist in the recovery and do the surgery with all success," he said.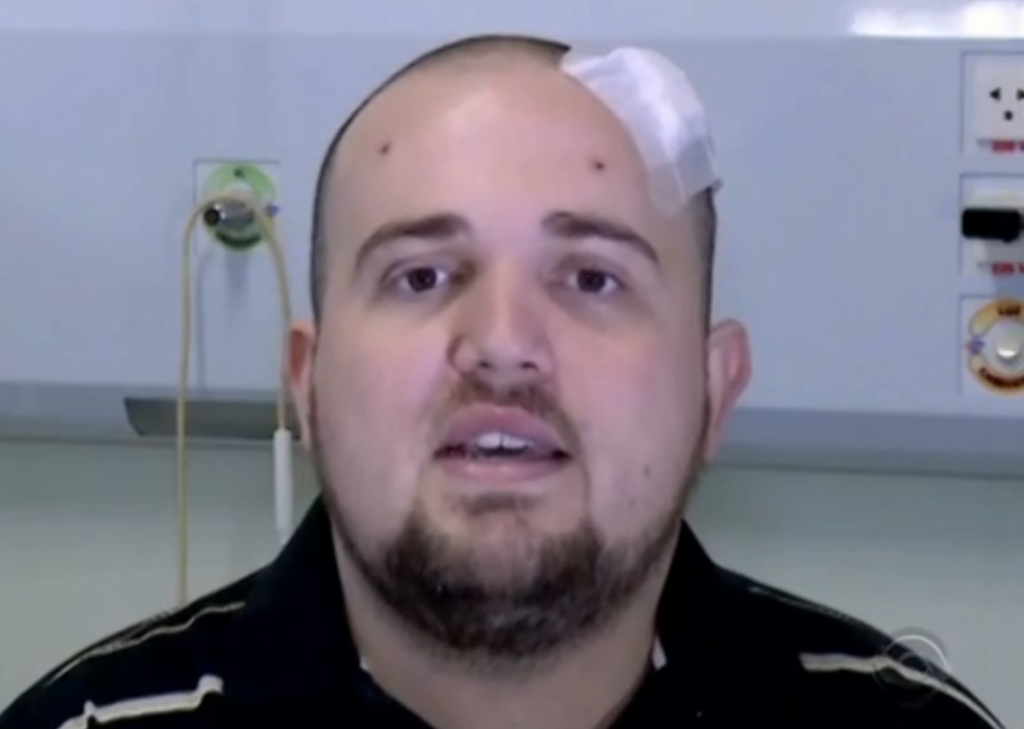 Above, Dias is singing a song in Portuguese. A previous version of this story mislabeled the video.