This Moment Between A 92-Year-Old And Her Baby Great-Granddaughter Is Totally Adorable
"They just stared at each other for a while, it was like they knew each other."
A first-time dad in Washington state is warming hearts all over the internet after he posted a photo of the moment his 92-year-old grandmother met his 2-day-old daughter.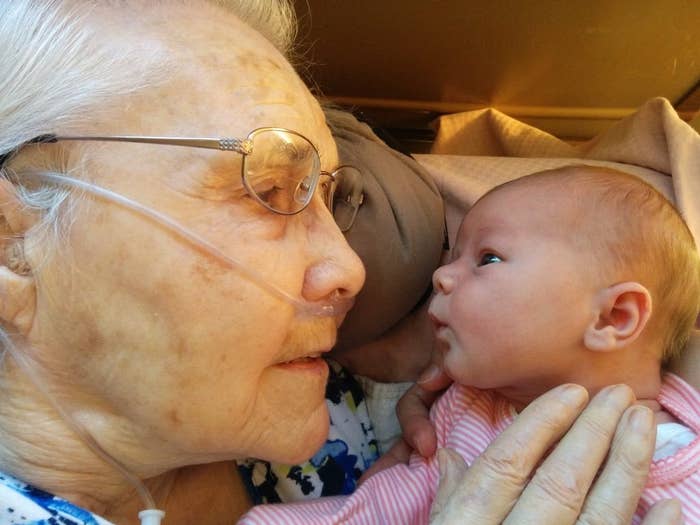 Scott Martin, 32, told BuzzFeed News that he and his wife, Jennifer, had their first child, Penelope, just three days ago.
One of Penelope's first outings was to visit Martin's beloved grandmother, 92-year-old Millie Martin, on Sunday.
The proud father said that he and his grandmother are extremely close, and watching her meet her great-granddaughter was beautiful.
"They got to have some good eye contact time and it was a special moment for all of us," he said.
Martin is active on Reddit, and said he decided to share the photo on Reddit and Imgur because he thought it would "bring some joy to some people." It got nearly 1.5 million views in less than 24 hours.
The special pair had an immediate bond, Martin said.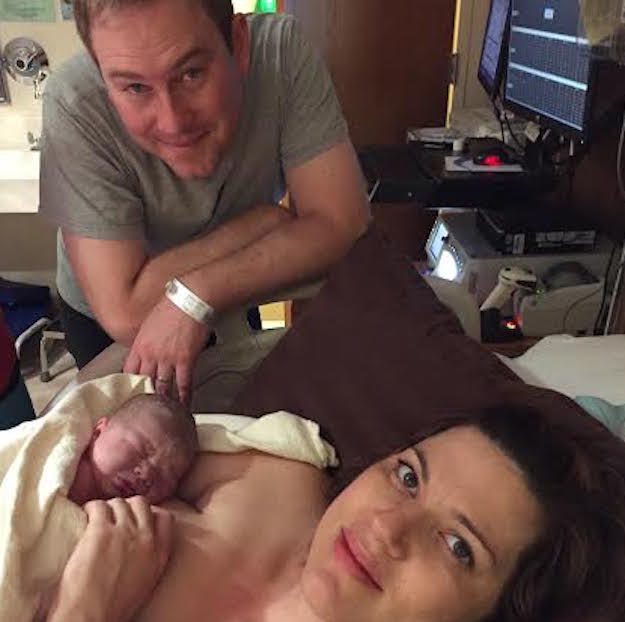 The photo is not Penelope's first shot at viral fame. Jen Martin posted a viral video under her maiden name to YouTube earlier this year that showed Penelope "clapping" in the womb.