Maia Mitchell Wants A More Racially Diverse Emoji Keyboard
"Look at all those white people!"
Australian actress Maia Mitchell, of ABC Family's The Fosters, appeared on Conan last night to highlight the lack of racial diversity in emojis.
youtube.com
Conan began the interview with the statement "you're a proud Australian!" to which Maia responded:
She went on to say that she's "really not patriotic at all" except when it comes to emojis.
"Look at all those white people!" she exclaimed, while a screen showed dozens of white emoji characters. Maia also pointed out that there are only two minority emojis.
PREACH, Maia! Fix it, Apple!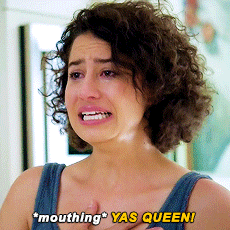 Like BuzzFeed Australia on Facebook