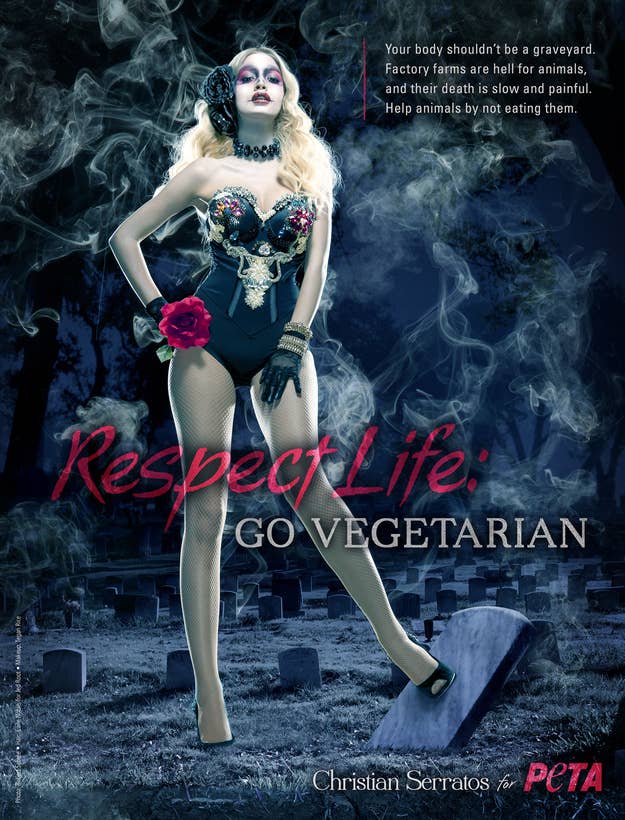 The Twilight actress explains to PETA why she went vegetarian:
"When I stopped eating meat, I noticed that it was easier for me to focus, and I was really proud of myself for being green also. … I had a plethora of reasons for going vegetarian. I was eating meat and didn't know how it affected my health …. I just felt better and brighter and lighter, and I had more energy …. It was a big deal to me, being an animal lover, that I realized what I was eating, and I didn't separate myself from, say, my animals, my pets."
Watch the full clip, which includes a behind-the-scenes look at the photo shoot.
This is not Serratos' first time working with PETA. She began when she was 14 years old and was the youngest person to star in the group's "I'd Rather Go Naked Than Wear Fur" campaign. She joins Twilight costars Kellan Lutz and Booboo Stewart among those who have teamed up with PETA.