Since The Princess Diaries, Schwartzman has acted in a few shorts, but he's more known for being the lead singer-songwriter of the band Rooney. Additionally, Schwartzman's written songs for films such as Palo Alto, Bad Teacher, and Nancy Drew. His solo album, Double Capricorn, is available for digital download here, with all proceeds donated to the Tibetan Healing Fund. After the success of The Princess Diaries, von Detten guest-starred on shows such as Law & Order: SVU, Charmed, and Bones. He was also a lead on the short-lived TV show Complete Savages, and his last acting credit was as the voice of Sid in Toy Story 3.

The Princess Diaries was Flueger's first film role, and he's gone on to guest-star on shows such as CSI: Miami, Law & Order: SVU, and Criminal Minds. He was part of the sci-fi TV show The 4400 and now plays rookie cop Adam Ruzek on Chicago P.D. He also has a couple of films coming out later this year. Elizondo's been in numerous film and TV productions since The Princess Diaries. Some of these include Valentine's Day, New Year's Eve, and The Book of Life. (He's actually been in every one of director Garry Marshall's films.) Elizondo also played recurring characters on Cane, Monk, and Grey's Anatomy. His newest project, Max & Me, will premiere in 2016.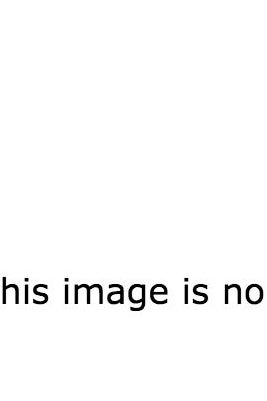 O'Bryan's guest-starred on shows such as NCIS, Cold Case, and Dexter. In 2010, he was part of the short-lived TV show Persons Unknown. More recently, O'Bryan acted in New Year's Eve and Olympus Has Fallen. He is currently filming two different movies, London Has Fallen and The Fix, both of which are set to premiere in 2015. Miller's had recurring roles on shows such as My Wife and Kids and 8 Simple Rules. Back in 2009, he was part of the short-lived TV show 10 Things I Hate About You, based on the film of the same name (in which he also had a role). He has three films coming out in the next couple of years, and he's also performing stand-up. Unfortunately, Miller isn't touring at the moment, but you can check and see when he'll start up again here. Rhys-Davies played the iconic Gimli in The Lord of the Rings trilogy, as well as lent his voice to the character in the LOTR-themed video games. He was also the voice of the villain ManRay from SpongeBob SquarePants. In 2014, Rhys-Davies voiced Grand Pabbie on Once Upon a Time. He has several film and TV projects premiering in 2015, including The Shannara Chronicles and The Cove.
British-born Blue went on to act in Dead Like Me, The Tudors, Smallville, and Royal Pains. In 2012, he starred in Book Club, a web series for bibliophiles. Blue has two thrillers coming out in 2015, Dartmoor Killing and The Cove, alongside his The Princess Diaries 2: Royal Engagement co-star, John Rhys-Davies.
Since The Princess Diaries 2: Royal Engagement, Pine has become a household name. He's starred as Kirk in Star Trek and Star Trek Into Darkness. More recently, he can be seen in Into the Woods and Horrible Bosses 2. His fans call themselves "Pine-Nuts," and created this fansite back in 2007. Look for Pine in the TV show Wet Hot American Summer: First Day of Camp coming out later this year, and Star Trek 3 in 2016.
It's been 14 years since the first film — still looking good, gents!