20 Hilarious Moments From This "Koffee With Karan" That'll Make Want To Watch Reruns Immediately
Let's give it up for all the sass and LOLs this past season provided.
1.
When Ranveer Singh wanted Ranbir Kapoor to have an evolved understanding of porn.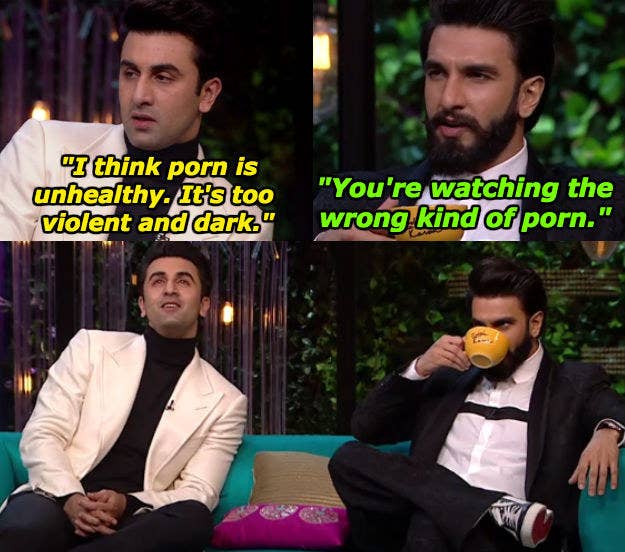 2.
When Twinkle Khanna and Akshay Kumar weren't on the same page about the start of their love story.
3.
When Farah Khan had some qualms with Karan.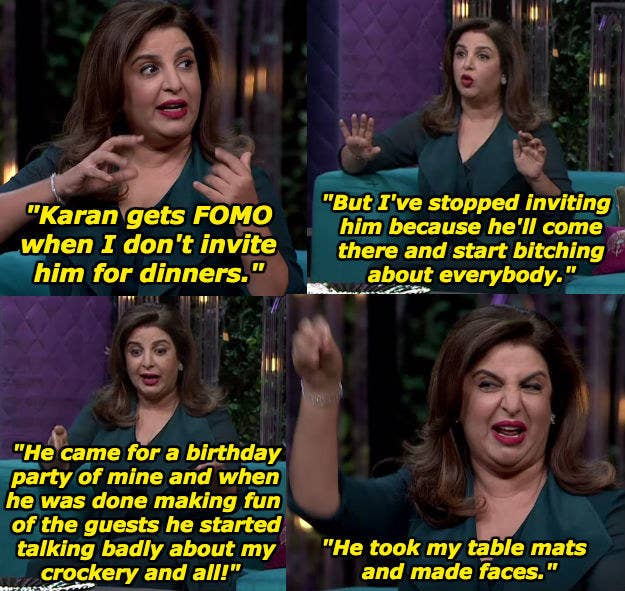 4.
When Kapil Sharma came up with this perfect translation.
5.
When Saif Ali Khan realised he made a huge mistake.
6.
When Sohail Khan made a self-aware burn and dragged Arbaaz Khan to the bottom with him.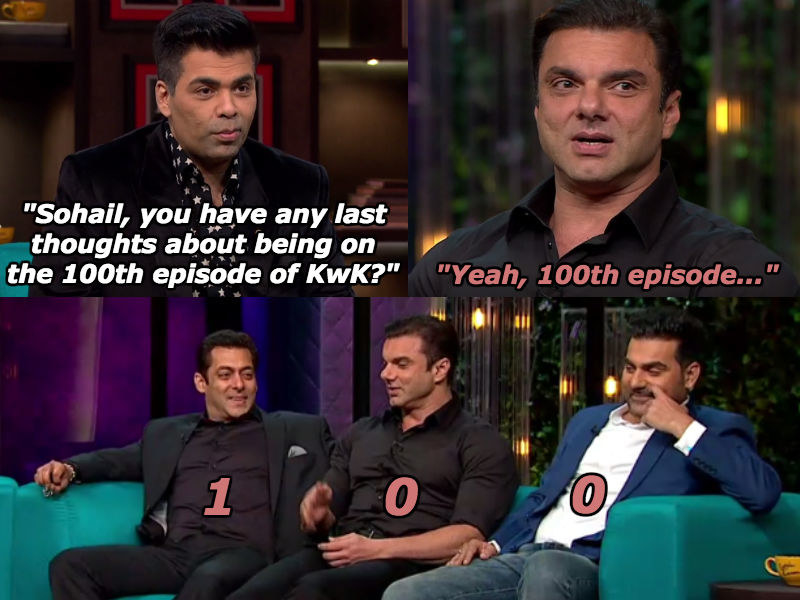 7.
When Kangana Ranaut's savagery was relentless.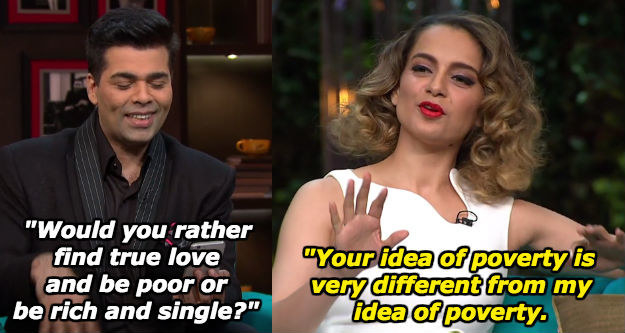 8.
When Arjun Kapoor received a warm welcome from Anushka Sharma and Katrina Kaif.
9.
When Kareena Kapoor Khan wanted to feature in a love triangle with her husband and her ex.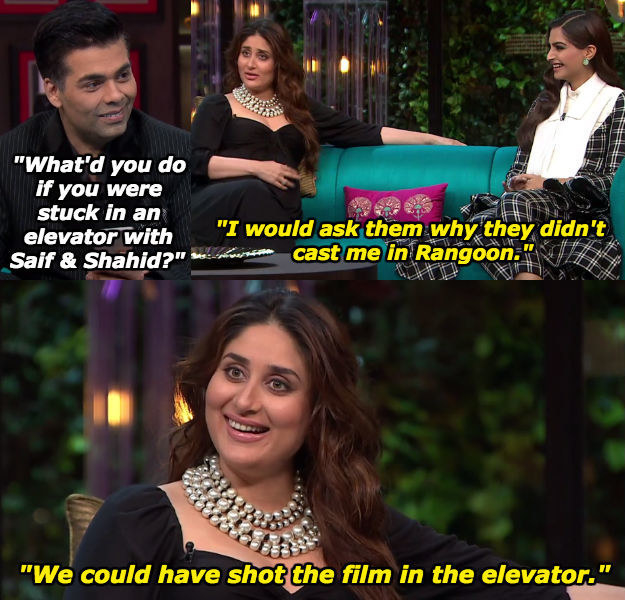 10.
When Shah Rukh Khan made everyone chuckle at his impression of Arnab Goswami reading a nursery rhyme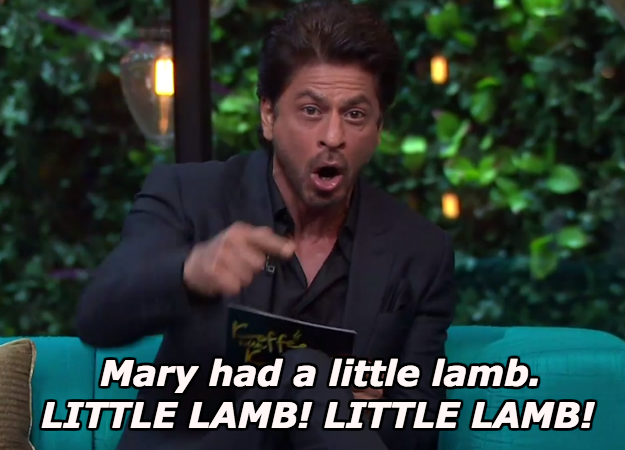 11.
When Jackie Shroff was weirdly obsessed with Madhuri Dixit-Nene.
12.
When Mira Rajput and Shahid Kapoor made Karan feel painfully single.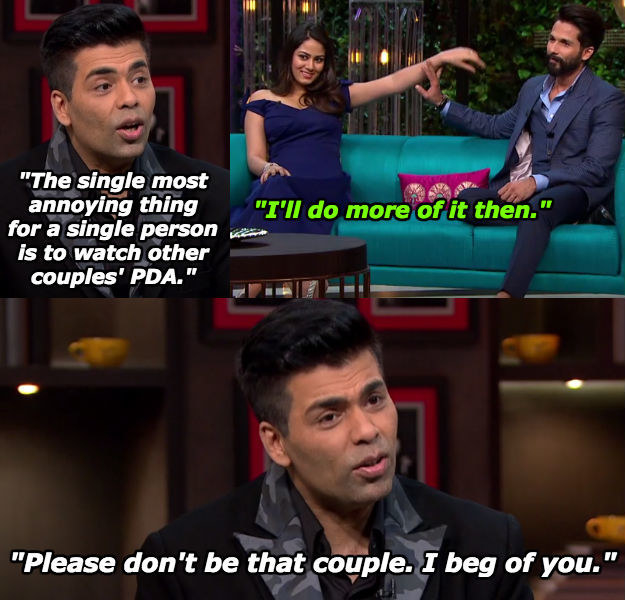 13.
When Priyanka Chopra spoke of her Indian fans having zero chill.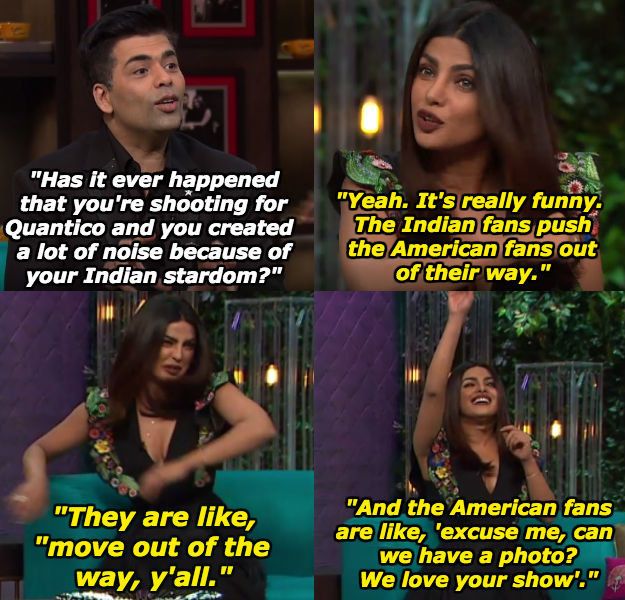 14.
When Varun Dhawan felt betrayed by Arjun.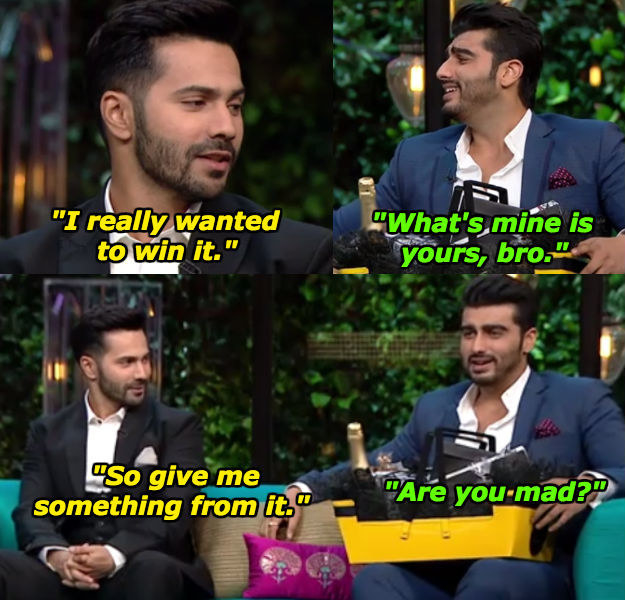 15.
When Parineeti Chopra didn't hold back while ragging on Aditya Roy Kapur.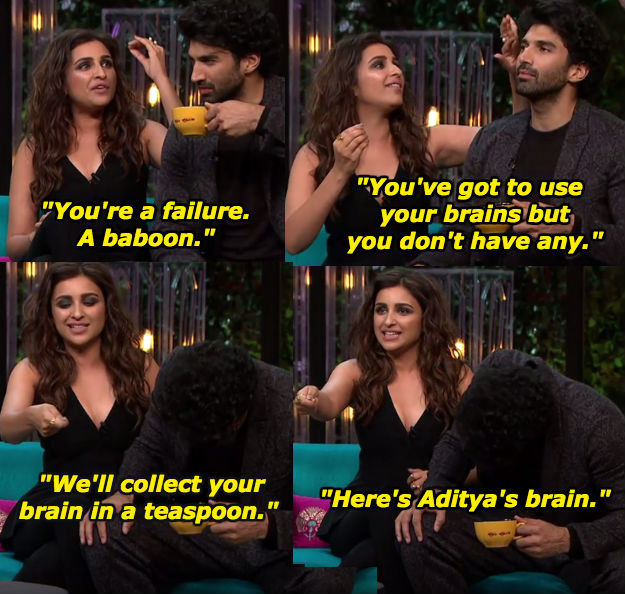 16.
When Sanya Malhotra and Fatima Sana Shaikh just wanted some dates.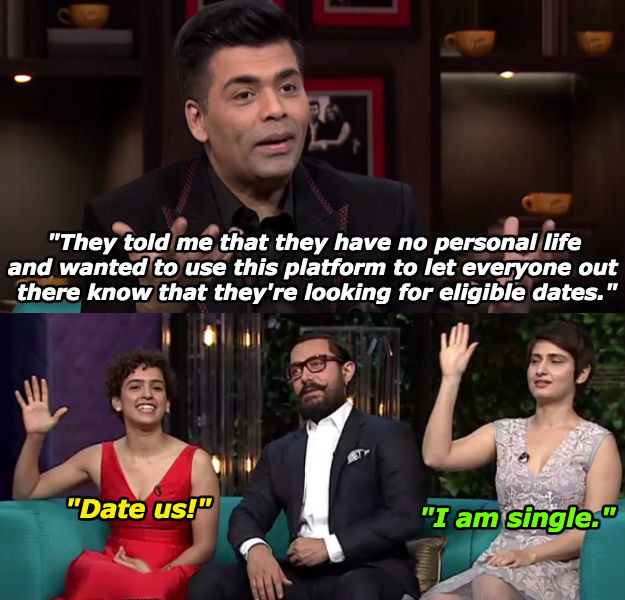 17.
When Karan was sick of Jacqueline Fernandez's positivity.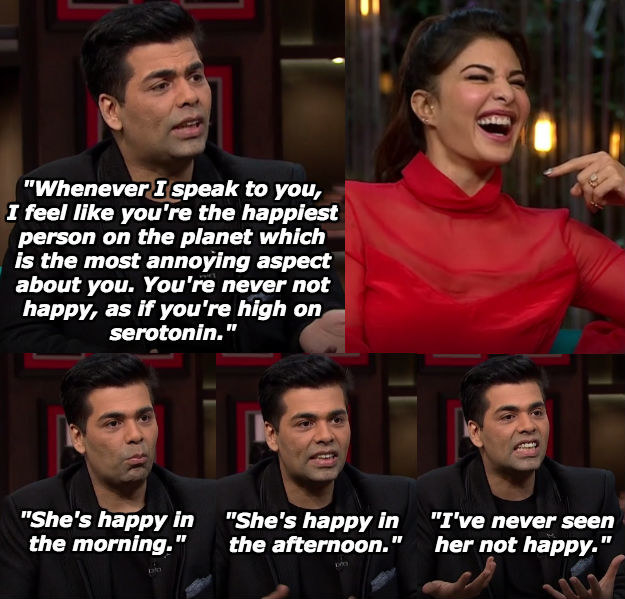 18.
When Alia Bhatt made Varun instantly regret his douchey behaviour.
19.
When Zoya Akhtar had another term for live-tweet movie reviews.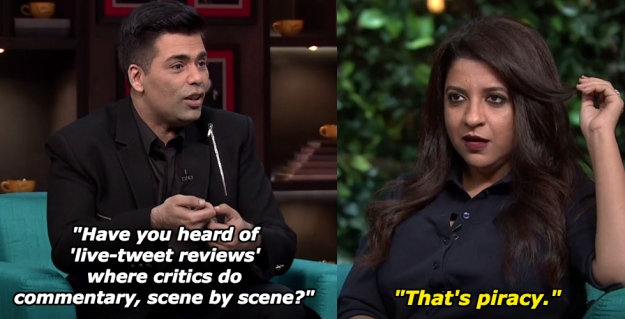 20.
And when Karan has something to say about Kangana Ranaut calling him a "flag-bearer of nepotism".