Alia Bhatt shares a pretty solid relationship with her sister Shaheen and dad Mahesh Bhatt.
And Femina tried to capture their bond in this month's special Father's Day cover.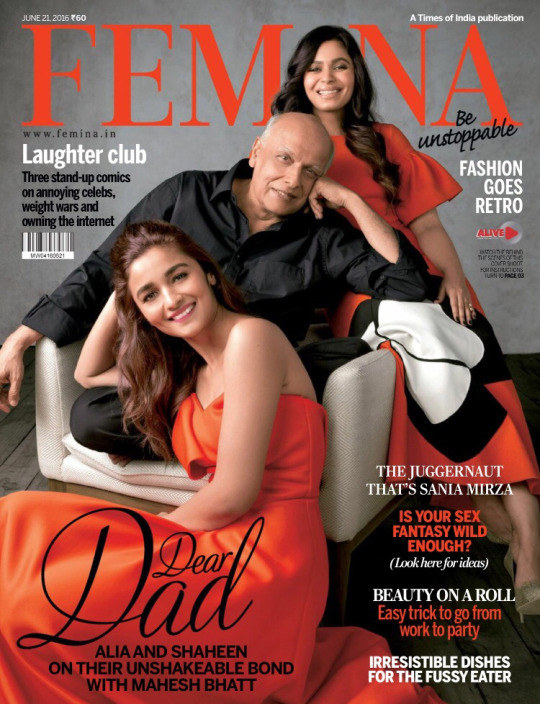 UPDATE
We have removed the other photos that previously appeared with this article at the request of the copyright owners, the good people at Femina. The full photoshoot appears in the June 2016 issue of Femina. To see the behind-the-scenes of their great work, please click through to the Femina story here.