We asked the BuzzFeed Community to tell us the worst things they've ever witnessed at a wedding. Here are the wild, hilarious, and horrifying results.
1.
"I'm a wedding planner, so I've seen a lot of wild things happen, but one of the most horrifying was when a maid of honor drunkenly line-danced over to the cake table and knocked it over."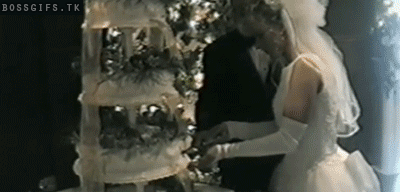 2.
"I had severe diarrhea while my fiancée read his vows. The liquid crap literally flew out of me and down my dress. When I ran off to get changed, the tail of my dress left a streak of poop for everyone to see."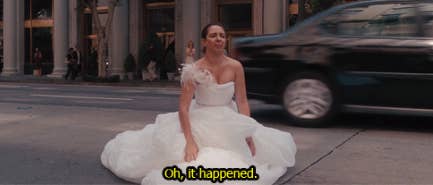 3.
"I went to a wedding once, and we couldn't find the mother of the bride anywhere. Later on, she was found in a hotel room... in a compromising position... with the best man... whose girlfriend was AT the wedding."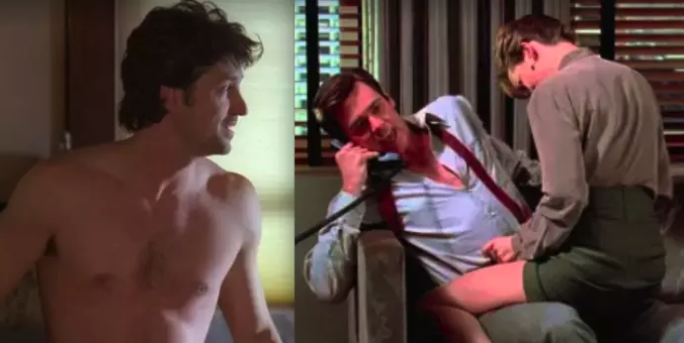 4.
"I was at a wedding where the bride was so nervous, she threw up as soon as the priest said 'We are gathered here today...'"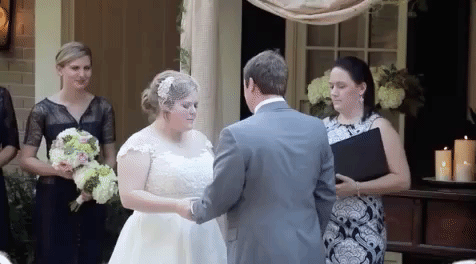 5.
"A bunch of us saw the bride go down on the groom's dad under the table after the groom passed out."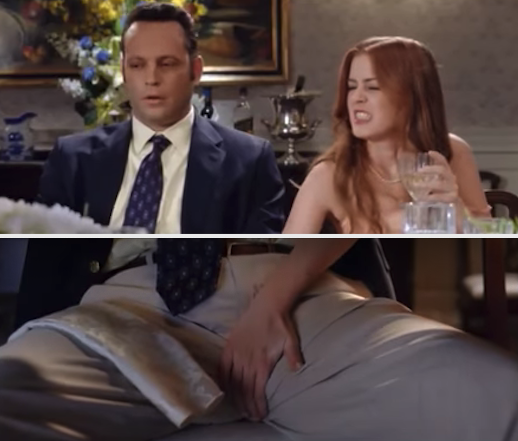 6.
"I witnessed the divorced mother of the groom stand up for her speech and say: 'I'm so glad I didn't have that abortion, like your grandparents wanted me to.'"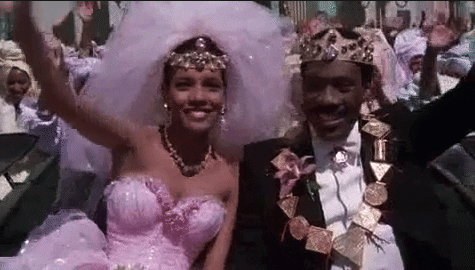 7.
"My fiancée left me for my maid of honor on our wedding day. She later had the nerve to ask me to be in their wedding! In a horrifying twist, my ex-fiancée ended up leaving her for one of her own bridesmaids!"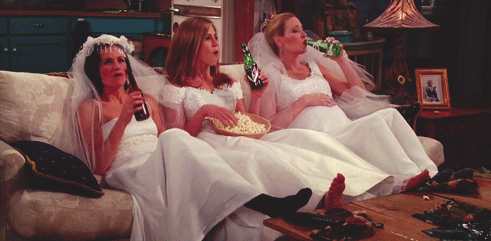 8.
"We were about to walk down the aisle, and I had really bad gas, so I let out a horrible fart. It smelled so awful that I literally knocked my sister over. She fell into the flower girl, and her arm got stuck in a railing."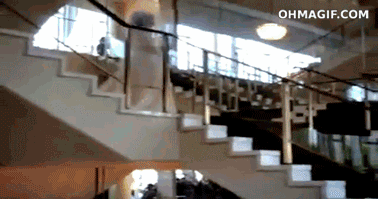 9.
"Someone set off fireworks at my friend's wedding. The next thing I knew, the bride was screaming and running around as her gown ignited from a firework that went off on the ground. Fun times."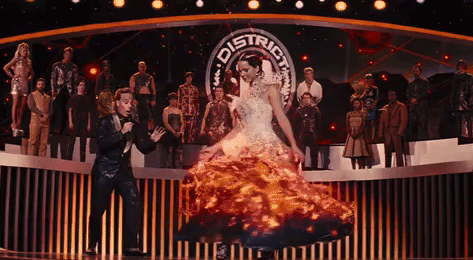 10.
"I caught the best man having sex with the bride before the wedding started. They forgot to shut the door to the changing room..."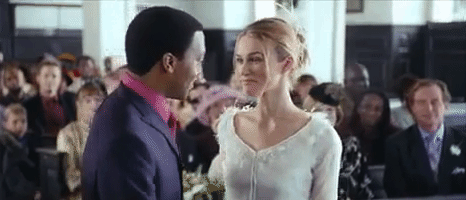 11.
"I'm a photographer and have seen my fair share of bad DJs. The worst was when the groom took the garter off the bride, and the DJ said 'She's horny! Get your hand up there.'"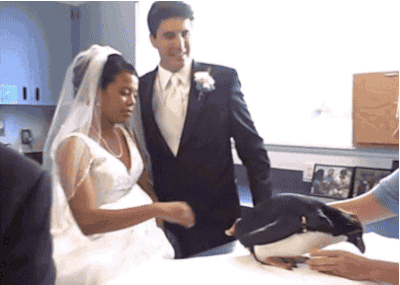 12.
"I was a bridesmaid in my sister's wedding. The top on my bridesmaid outfit was a little tight. During the reception I was dancing and my top actually ripped and fell off in the middle of the dance floor."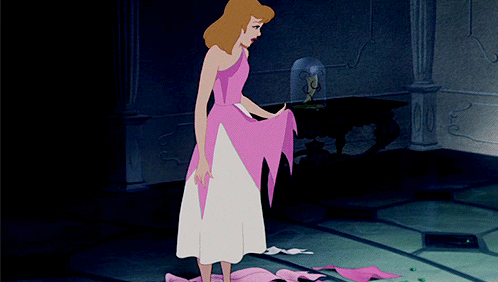 13.
"I was in the wedding party, and we made our entrance by song and dance. I moonwalked passed all of my friends and family, right into the wedding cake, and it fell over."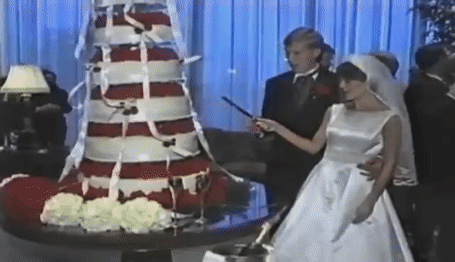 14.
"Our photographer was drunk and stood on a folding chair. Just as we said 'I do,' he fell through the chair, which clamped down on his leg, and yelled 'FUCK!'"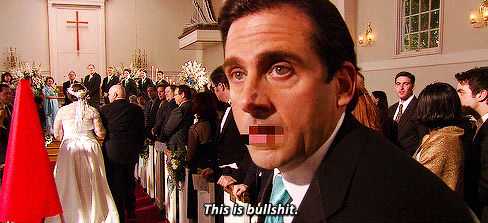 15.
"I once witnessed a stabbing at a wedding! There was a huge fight between the groomsmen, and the groom ended up getting stabbed."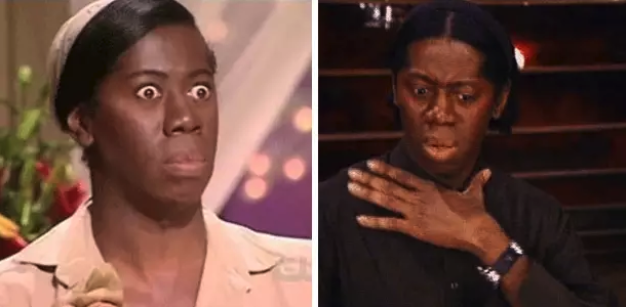 16.
"When my sister got married, I was tasked with holding her phone. My dress didn't have pockets, so I put it down my bra. I forgot to turn it off, so right before the pastor said, 'Speak now or forever hold your peace,' the church filled with the spirited voice of Lady Gaga: 'WHOOOOOHOOOHOOOOHOOO!!! CAUGHT IN A BAD ROMANCE!!!'"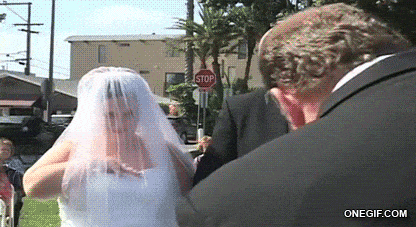 17.
And "I'm a wedding photographer, and I once had a bride call me the day after her wedding to ask if I could Photoshop a bridesmaid out of all her pictures because 'That b*tch f*cked my husband last night.'"