This Deleted Scene From "The Devil Wears Prada" Is So Bad It'll Ruin The Whole Movie For You
That's all.
Fact: The Devil Wears Prada is a cinematic masterpiece.
And even though Andy's boyfriend and friends were the absolute worst, and there are other pretty infuriating moments in the movie, we've learned to accept them.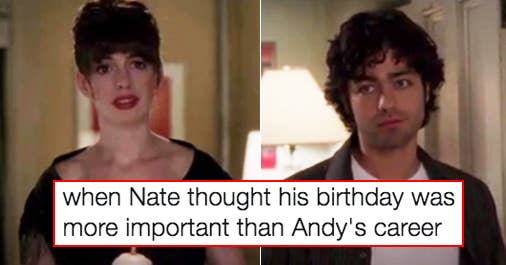 ~But~ I recently discovered a deleted scene from the movie, and it honestly changes EVERYTHING.
LET'S DIVE IN AND ANALYZE THE SCENE, SHALL WE?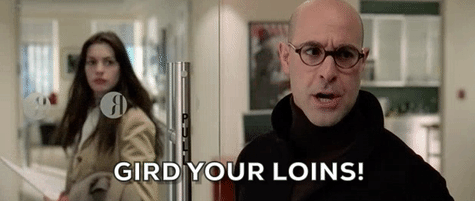 It took place at the infamous benefit — you know, the one that made Andy miss her crybaby boyfriend's birthday.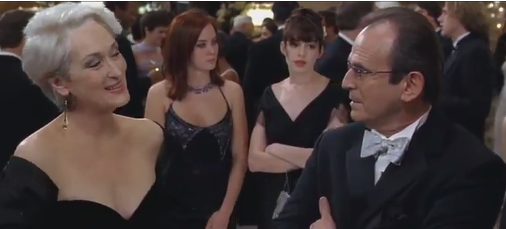 But things seemed out of place IMMEDIATELY. For instance, Emily did Andy a favor and told her she could leave early. So. Out. Of. Character.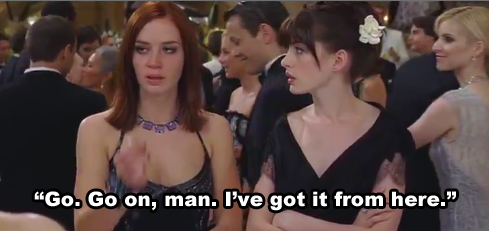 Then Miranda's soon-to-be ex-husband, who was quite possibly an even bigger jerk than Andy's boyfriend, stumbled in, drunk.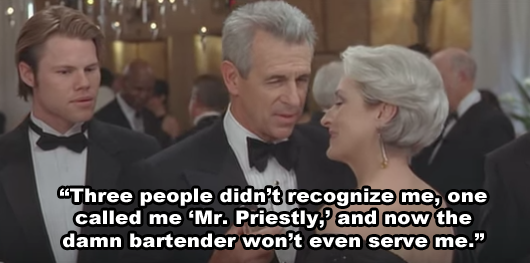 And then he took a dig at Irv Ravitz, the chairman of Elias-Clark.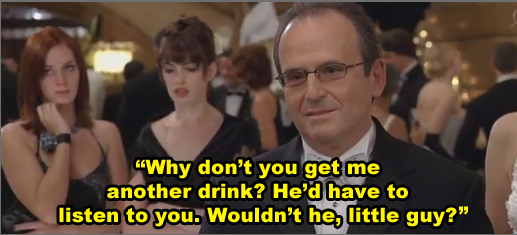 That's when Andy came in and saved the day.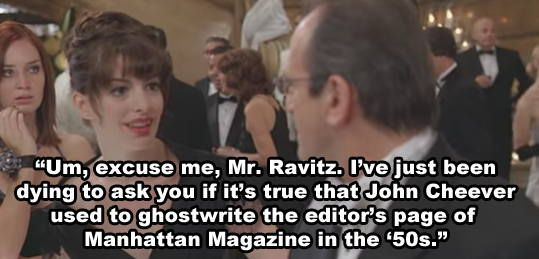 But the worst, most out-of-character thing happened next: Miranda Priestly THANKED Andy.
Mouthing the words "thank you" ruined everything. If anything, Miranda should have just given Andy a nod in acknowledgment, like she did at the end of the movie with the touch of her sunglasses.
Naturally, the internet had some things to say about this, like the fact that it didn't fit Miranda's persona.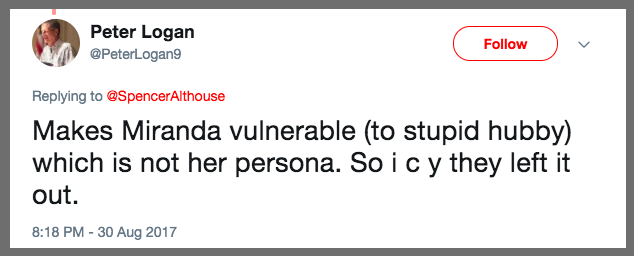 They also felt that it made her character seem way too soft and vulnerable.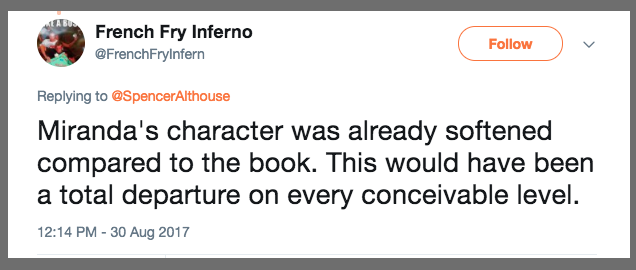 Thank god the scene was deleted from the movie. That's all.