1.
The Backstreet Boys just celebrated their 20th anniversary.
2.
Which is nothing compared to New Kids On The Block, who have been together for 30 years. 3.
And this is how old they are now. 4.
Mariah Carey won her first Grammy 22 years ago. 5.
And she had seven Grammy nominations before Miley Cyrus was born.
6.
Both of these happened in the same year.
7.
Spencer Elden, the baby from Nirvana's Nevermind cover, is 22. 8.
TLC's "Waterfalls" is older than this year's graduating class.
9.
And Lisa "Left Eye" Lopes died 11 years ago.
10.
This kiss is older than Academy Award nominee Quvenzhané Wallis. 11.
Smash Mouth's "All Star" was released two years before the first Harry Potter movie. 12.
Whitney Houston's "I Will Always Love You" is two years older than Justin Bieber.
13.
These were Billboard's top 15 songs from 15 years ago. 14.
All three brothers from Hanson are married with children. 15.
"Who Let The Dogs Out" was released when Gladiator was in theaters. 16.
Christina Aguilera won the Grammy for Best New Artist before the reality show Survivor was on TV. 17.
These glorious denim outfits are older than every Xbox game console. 18.
When you bought the first iPod, the average gallon of gas was only $1.46. 19.
The last time NSYNC recorded new material together, Selena Gomez was on Barney.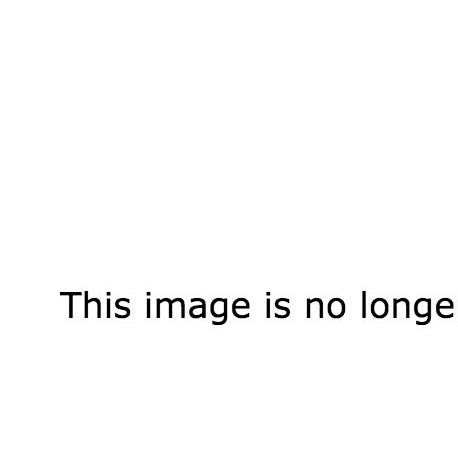 And that "reunion" during the VMAs didn't help, either.
20.
There are 24 Kidz Bop CDs. 21.
But that's nothing compared to this. 22.
Kelly Clarkson won American Idol 11 years ago. 23.
They stopped making HitClips 10 years ago.
24.
The Fresh Prince of Bel-Air theme song is older than the kids who just graduated from college. 25.
Tiffany's "I Think We're Alone Now" was released when Ronald Reagan was still president. 26.
Avril Lavigne's "Sk8er Boi" is older than MySpace.
27.
The members of Spice Girls are now this old. 28.
And the kids who just graduated from high school have never lived in a world without The Black Eyed Peas.