1.

A spiky flower. But which grass does it belong to?

Sweet Vernal Grass (Anthoxanthum odoratum)

2.

Another spiky one. This grass is found on good quality calcareous grassland and occasionally dunes

Crested Hairgrass (Koeleria macrantha)

3.

Bit harder...

Common Bent (Agrostis capillaris)

4.

A funny little stiff thing...

Fern Grass (Catapodium rigidum)

5.

This one doesn't always look this closed up...

Cock's-foot (Dactylis glomerata)

Here it is when it's open...

6.

Not much to go on with this one...

Red Fescue (Festuca rubra)

7.

Not rare, but you don't see it that often...

Meadow Oatgrass (Hordeum secalinum)

8.

Bit of a northerly one...

Blue Moor-grass (Sesleria caerulea)

9.

This one is spectacular when it opens up...

Yellow Oatgrass (Trisetum flavescens)

Here it is closed up...

10.

No clues here...

Wood Millet (Milium effusum)

11.

Common, but still lovely...

Yorkshire Fog (Holcus lanatus)

12.

Something a bit spiky!

Common Couch (Elytrigia repens)

13.

This one's gone a bit over...

Heath Grass (Danthonia decumbens)

14.

Ignore the blurry object in the background (no offence to my youngest)

Annual Meadow-grass (Poa annua)

Open head with slightly clumpy florets makes it a Poa, the one-sidedness makes it annua.

15.

This one has been bent over to help... the head is longer than 6cm.

Timothy (Phleum pratense)

See all those little Devil's horns? The Foxtails have just one awn instead of a pair.

16.

Right, so you can do it when they're flowering. What about when they're not?

Mat-grass (Nardus stricta)

That's Mr. Grass to you...

17.

Who are you calling hairy knees?

Creeping Soft-grass (Holcus mollis)

18.

A wet one...

Floating Sweet-grass (Glyceria fluitans)

19.

A fine leaved grass with a sheath like this...

Sheep's Fescue (Festuca ovina)

The sheath is cloaked around the stem rather than forming a perfect tube in the way Red Fescue does.

20.

No clues here!

False Oatgrass (Arrhenatherum elatius)

One of the few grasses with orange tinted roots, plus a distinctive onion like bulge at tis base

21.

Check out the auricle on that! (you might want to cross-reference with the next question)

Sweet Vernal-grass (Anthoxanthum odoratum)

An auricle with a fringe of hairs (best seen at the start of the growing season)

22.

Another hairy fella...

Heath-grass (Danthonia decumbens)

In this grass the auricle is more or less replaced by hairs - looking rather like the nose hairs of an ageing Tory politician/Radio DJ/insert other tired cliché

23.

Deliberately hard - all in the shape of the leaf

Common Bent (Agrostis capillaris)

No noticeable central vein, leaf tapers off to a spearlike tip...

24.

Looks like a fescue, until you see those mighty ligules!!

Bristle Bent (Agrostis curtisii)

25.

Not much to work with!

Meadow Foxtail (Alopecurus pratensis)

A single awn, unlike the double ones of Timothy and Cat's-tail

26.

There's not many things this big and purple!

Emily Drinkwater

Giant Fescue (Schedonorus giganteus)

27.

You only have to get this to genus...

The mythical 'double tramline' central groove runs down the middle of the leaf. There's quite a few impostors to this diagnostic; Glyceria, Meadow Oatgrass to name but two...

28.

I don't think anything can be muddled with this!

Wood Melick (Melica uniflora)

29.

Not the most exciting grass, but definitely the most dazzling stem base!

Perennial Ryegrass (Lolium perenne)

30.

Looks hairy, but is it called hairy?

Downy Oatgrass (Avenula pubescens)

31.

Aah, the camel's eyelashes... 'Les cils de chameau' as they call them in Morroco (which I just made up)

Upright Brome (Bromopsis erecta)

32.

And we couldn't leave vegetative ID without this little gem

Yorkshire Fog (Holcus lanatus)

33.

Right, now you get to see the whole plant! In theory that might be easier, except often it isn't!

Wood Millet (Milium effusum)

34.

Fido?

Wall Barley (Hordeum murinum) aka Dogwee Grass

35.

Distinctive late season colour...

False Brome (Brachypodium sylvaticum)

36.

On heavier soils...

Tufted Hairgrass (Deschampsia cespitosa)

37.

Our only native deciduous grass

Purple Moor-grass (Molinia caerulea)

38.

The most widely distributed grass in the world!

Annual Meadowgrass (Poa annua)

39.

Another yellow one...

Tor-grass (Brachypodium pinnatum)

40.

Deliberately arty and not very helpful photo to finish with!

Early Hairgrass (Aira praecox)
If you'd like to learn more about grasses, why not come on one of our day courses? All proceeds go to saving rare species! Images and facts all from our forthcoming Grass ID guidebook. Find us on the web for more info!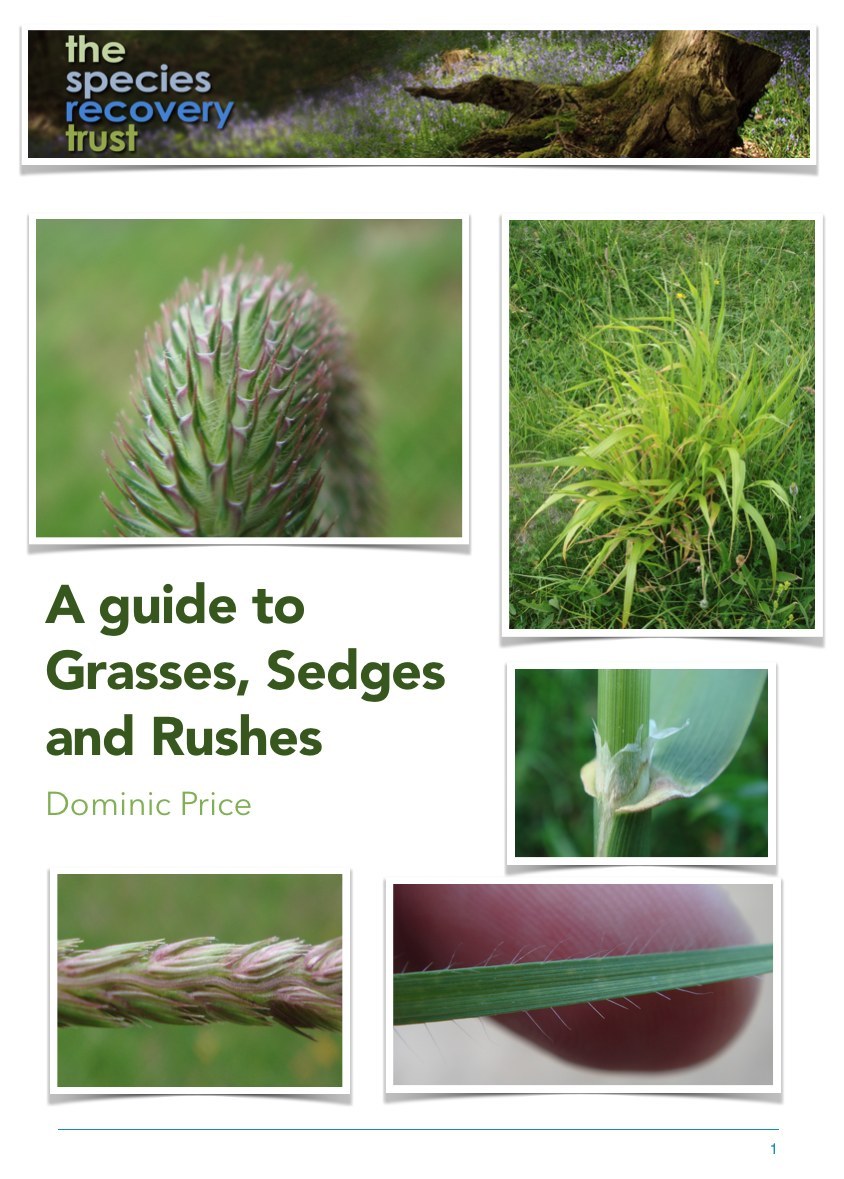 This post was created by a member of BuzzFeed Community, where anyone can post awesome lists and creations.
Learn more
or
post your buzz!