1.
Still finding it genuinely hilarious that the doctor in the menu screen had a Kick Me sign on his back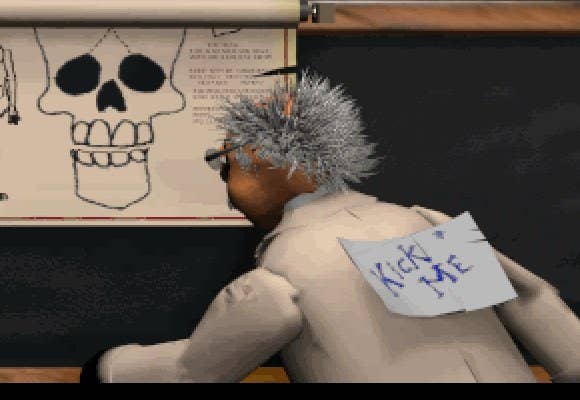 2.
Always wondering why the drinks machines served Kit Kats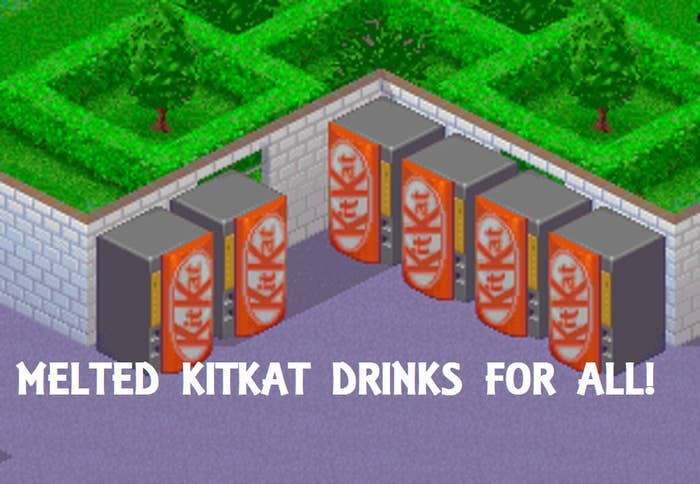 3.
Hating the passive aggressiveness of the 'helper doctor' in the bottom right hand screen on a daily basis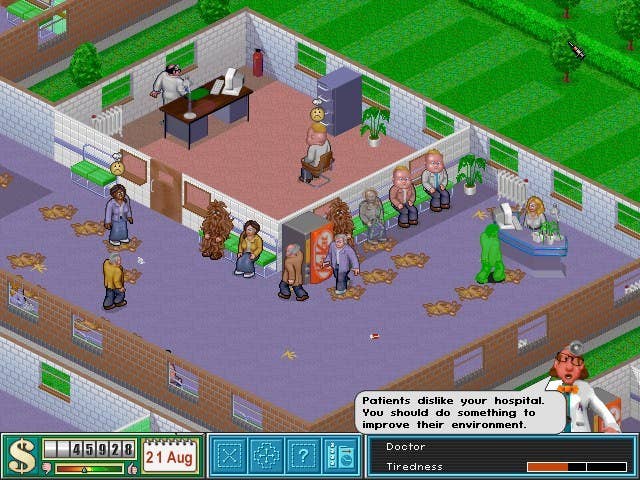 4.
Trying to create a diverse community but being somewhat limited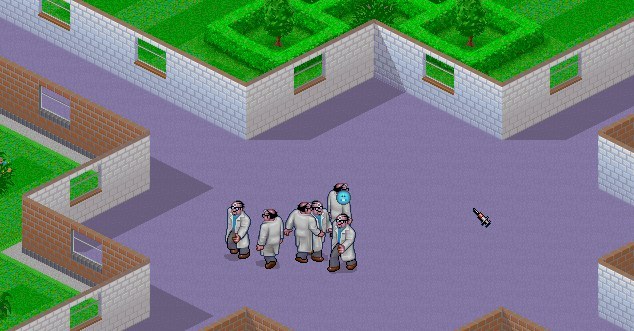 5.
Revisiting the game in the 21st century and being a little perturbed by some of the pop culture references

6.
Whenever you got a vomit virus and losing your utter mind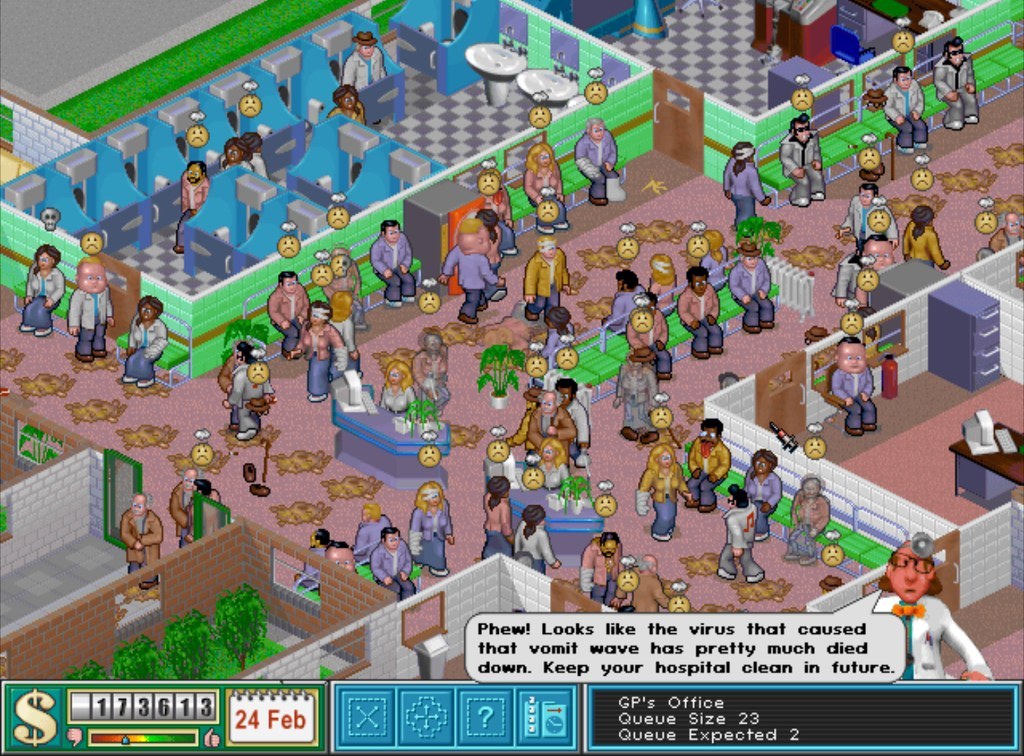 7.
Always, always, reserving a special piece of your heart to anyone with Bloaty Head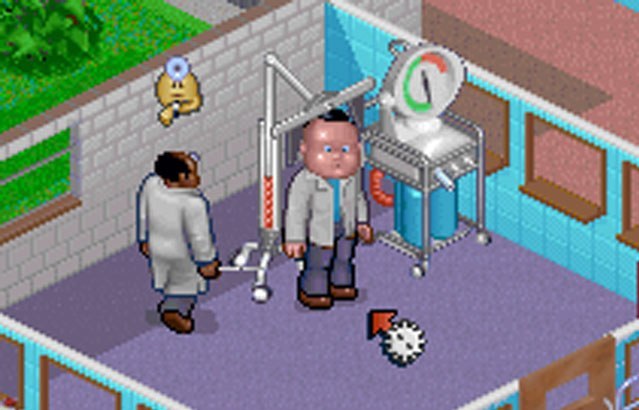 8.
Getting to some of the later levels and finding the posh new fancy machines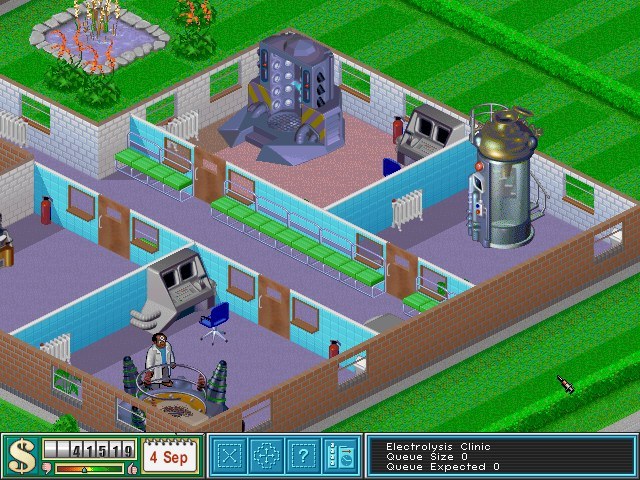 9.
And getting better diseases, like Hairyitis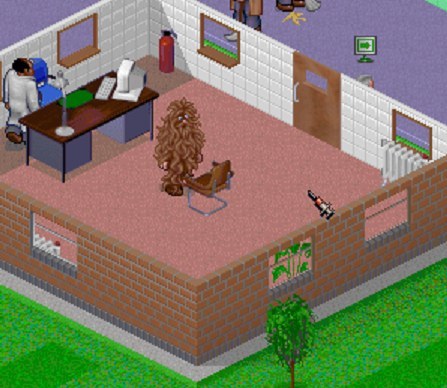 10.
Going utterly and completely Ripley on the bonus rat-killing levels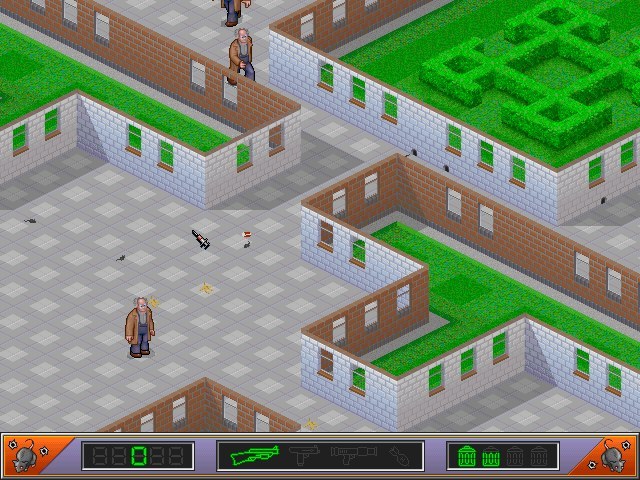 11.
Sending patients to the Research Department and realising they never came back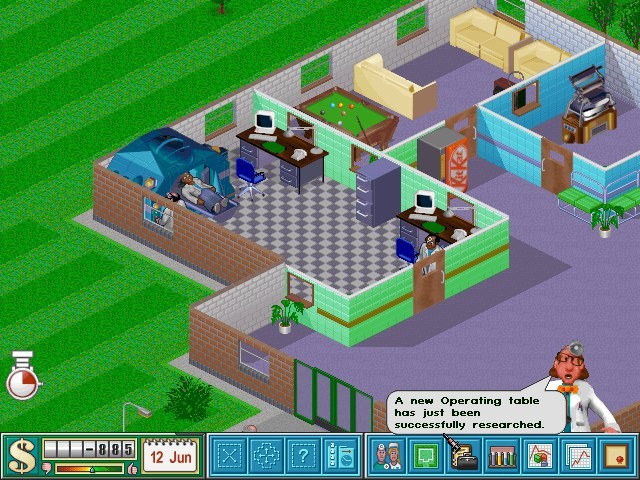 12.
Enjoying all the subtle digs to people who prefer Theme Park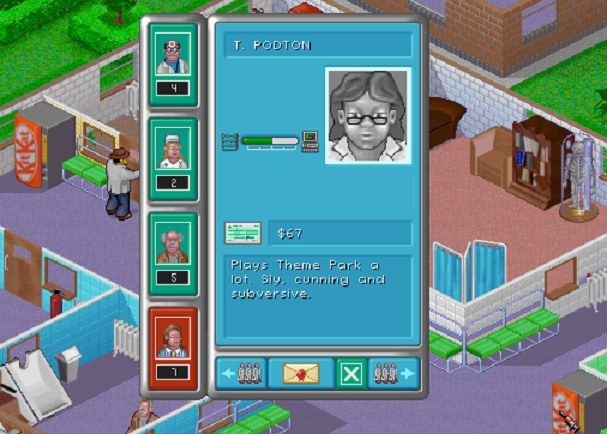 13.
Having an epidemic and kicking out all the infected patients instead of curing them.
14.
Digging all the sci-fi references of your rival hospitals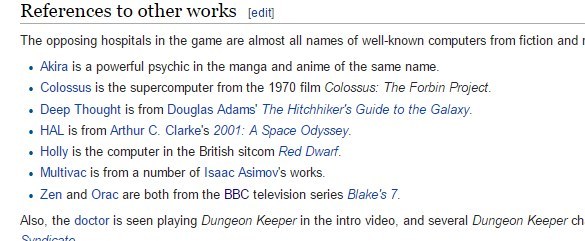 15.
When one of your machines explodes and you can't get rid of it and your perfect hospital is tainted forever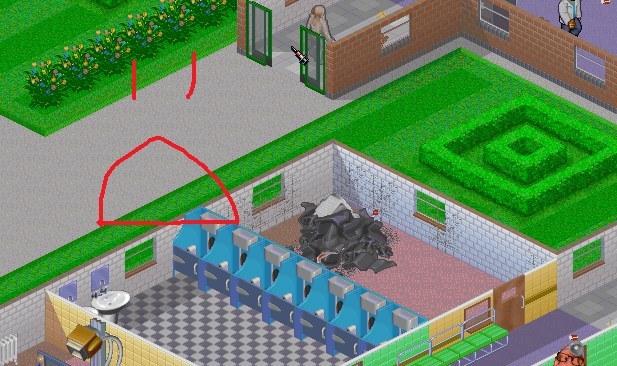 16.
Going for a cup of tea and coming back to utter devastation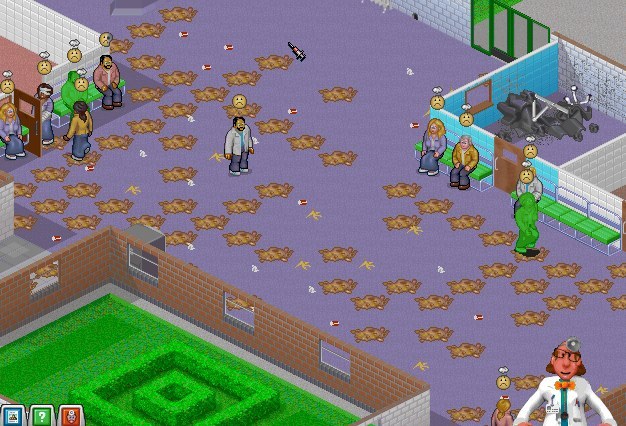 17.
Crying with genuine raw relief whenever you saw this screen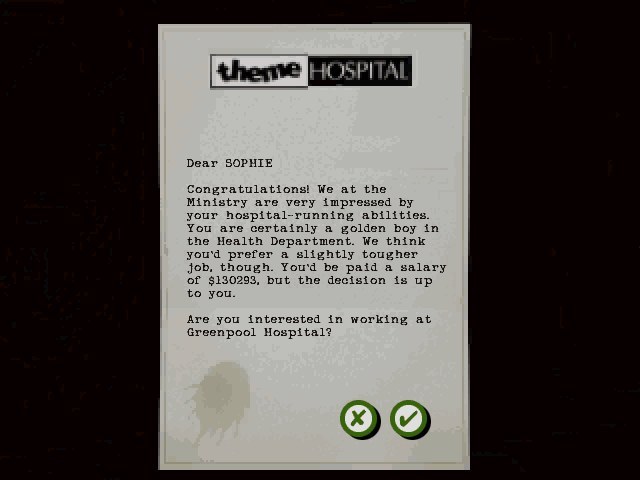 18.
Then realising about seven years later that there's a special cheat code on the fax machine pages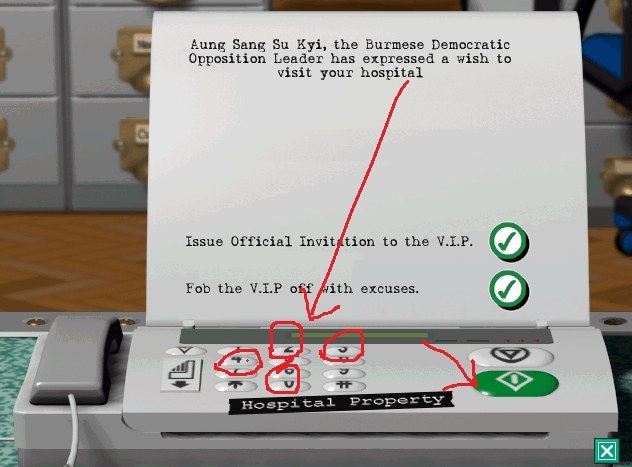 19.
And still not being able to win the game anyway.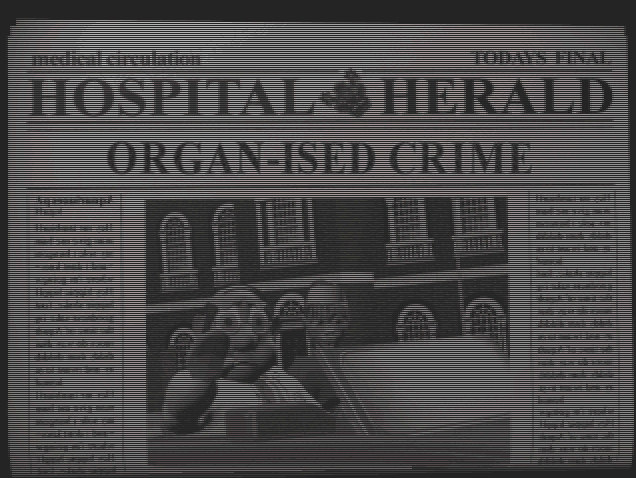 This post was created by a member of BuzzFeed Community, where anyone can post awesome lists and creations.
Learn more
or
post your buzz!