David Cameron turned heads as he walked to the G7 summit wearing a dark suit, light-coloured shirt, and tie. Unfortunately he wasn't the only one!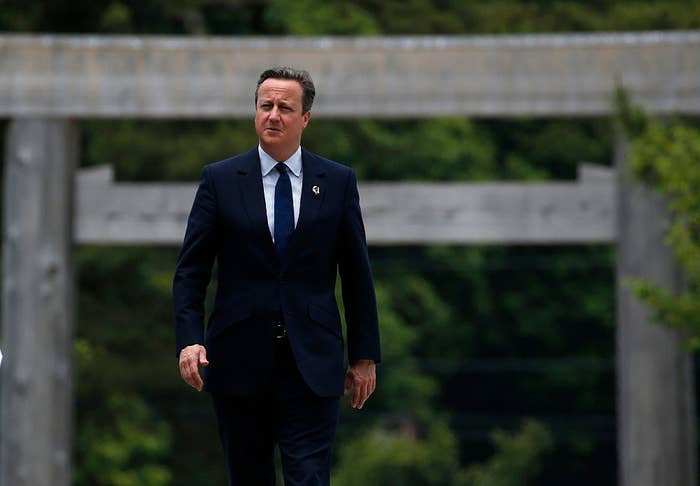 Yep, all these men found themselves caught in an awkward fashion faux-pas at the G7 summit.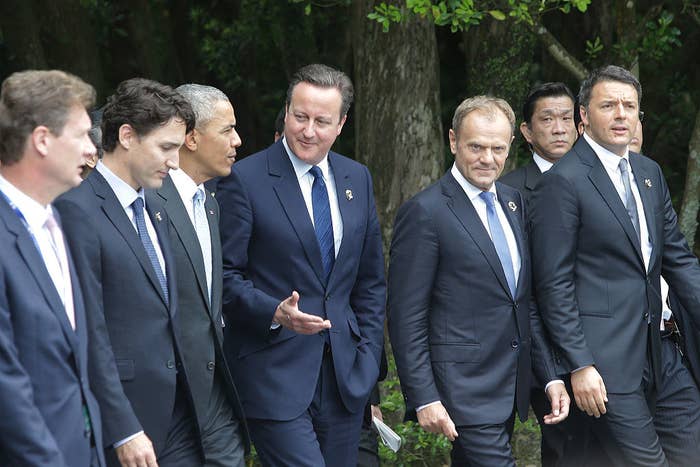 Rather than going home to change the blokes saw the funny side and posed for photos.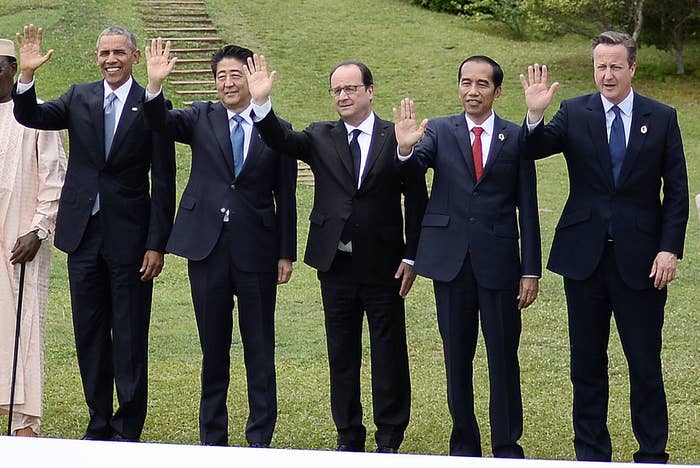 Luckily, the men made the most of their fashion fail.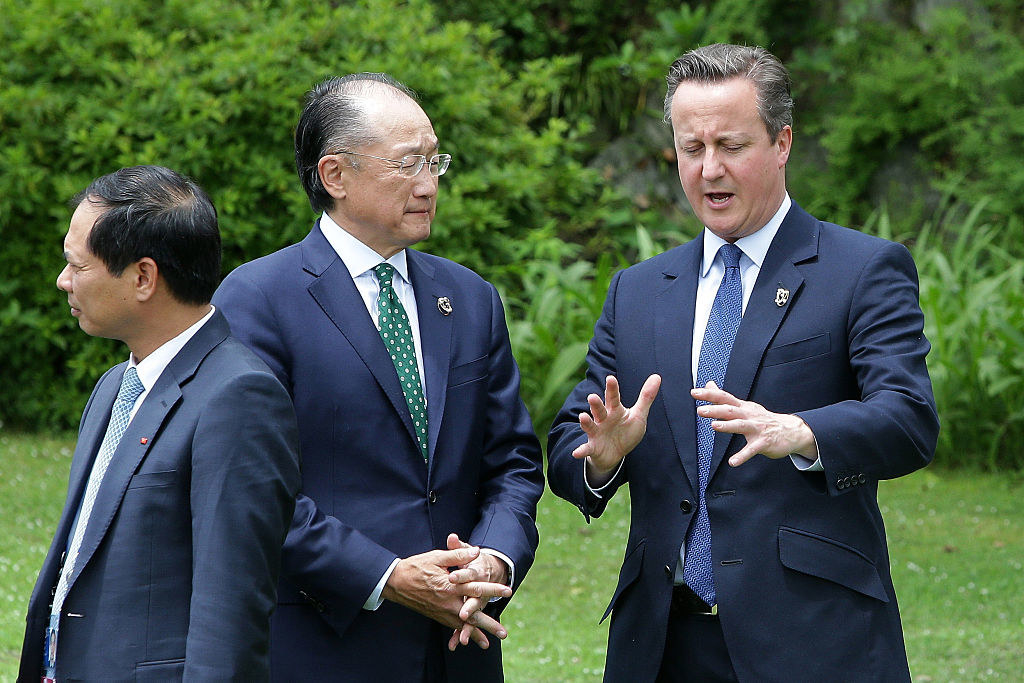 Even though when they took their jackets off they were STILL dressed the same!!!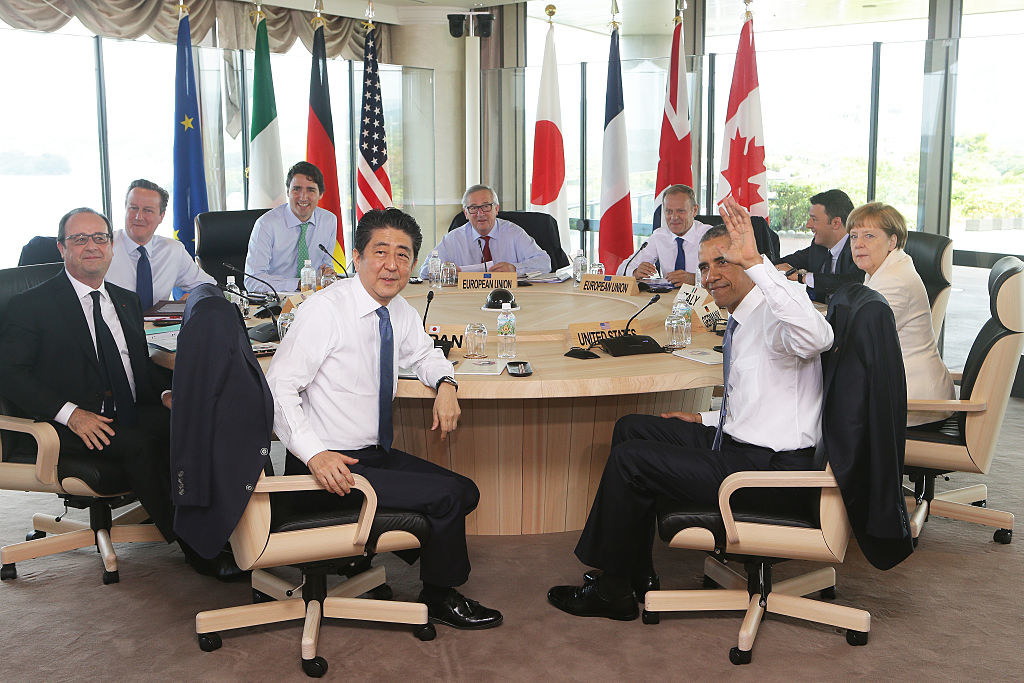 And they even wore the EXACT SAME outfit for the weird tree-planting ceremony.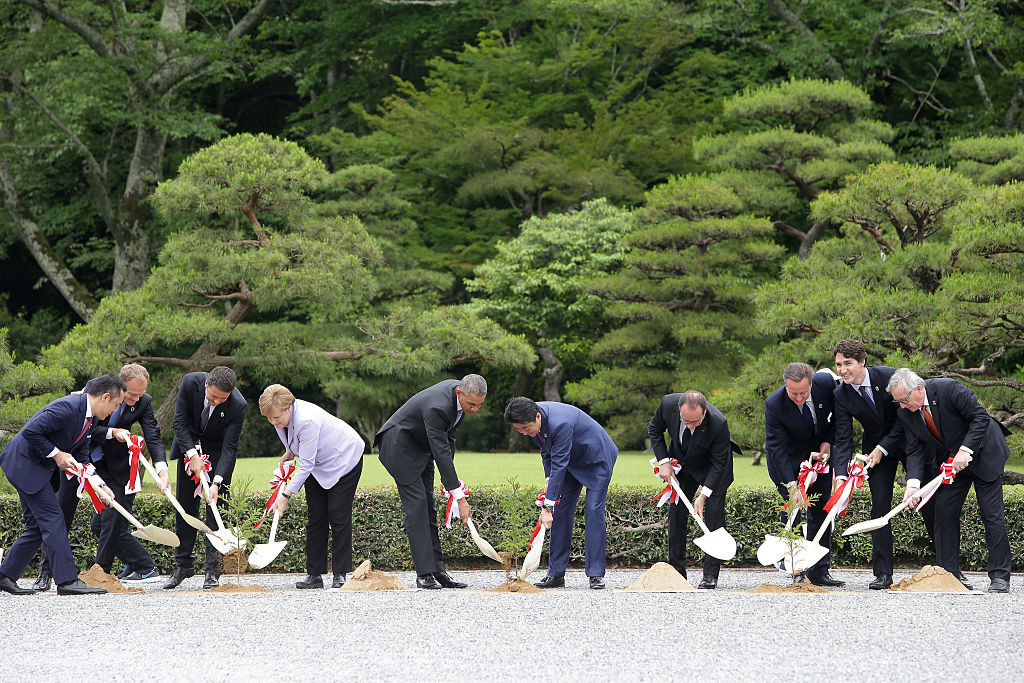 Sadly, nobody told Angela Merkel about the dress code.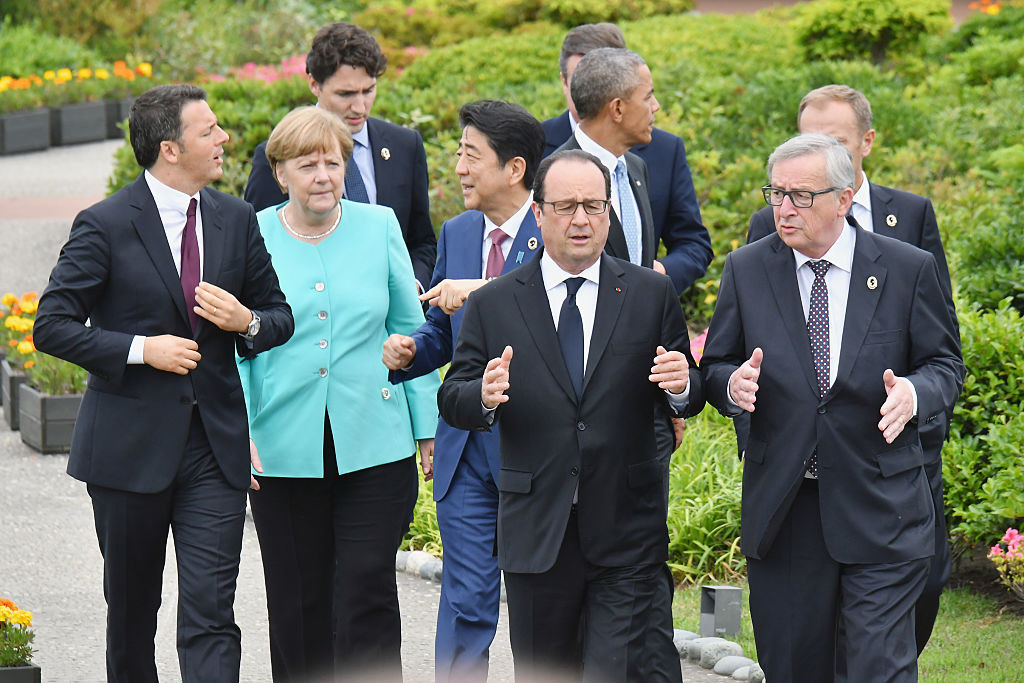 What a random coincidence!