The Big Bang Theory's Kunal Nayyar Auditioned For Abhishek Bachchan's Role In "Delhi 6"
The big Bollywood theory.
In a podcast with AIB, actor Kunal Nayyar revealed that he sent an audition tape for Abhishek Bachchan's role in Delhi-6 and later considered a role in 3 Idiots.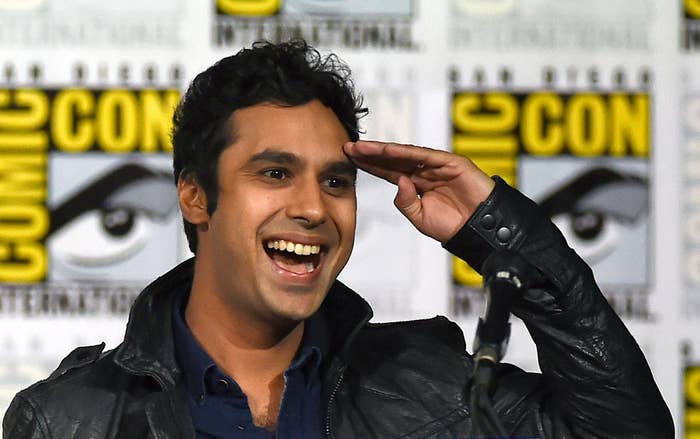 The Big Bang Theory star said:
So, [The Big Bang Theory] got picked up in May and they could only hold off till 30 June. They had to give the contracts by then. By 29 June, I still hadn't got my contract and my visa was up. So, if I was going to stay in America, I either had to do Big Bang or the other option was to come to India and do Bollywood.

At that time, I had read the script of Delhi-6 and loved it. I was going to come back to meet Rakeysh Omprakash Mehra. I'd read the English version of the script and loved it and wanted to audition for the lead. I am not sure if it was going to happen anyway. But, they had really liked my tape and I thought if [The Big Bang Theory] doesn't work out, I would be back in India to meet Rakeysh Mehra. My contract arrived on June 30 and I ended up staying.
He also said:
Funny enough, after the first year of TBBT, 3 Idiots came about and they were looking to cast someone from America. I flew to Bombay to meet Raju Hirani and had a wonderful time. But, things just didn't work out. So, the opportunities were there and if I had moved here and started early, things could have come through.
As long as he's on SOME screen. Not picky.