As an average Indian woman, I have spent half my life being made to try on various homemade remedies to get fairer. Fair & Lovely is something, though, that I wouldn't touch with a pole.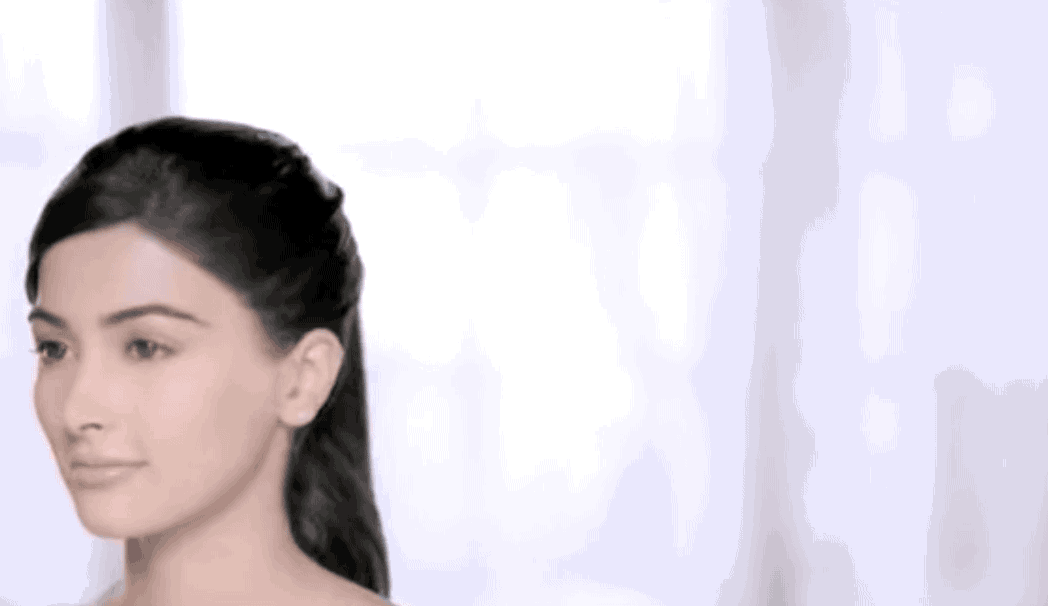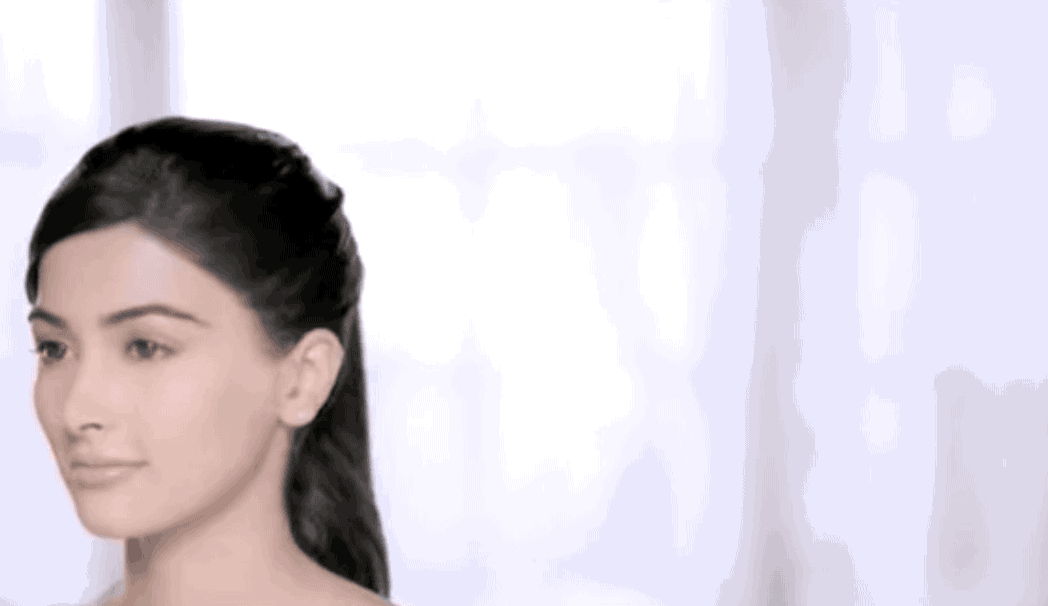 So, four of us decided to try it out for three weeks and we all had different thoughts on it.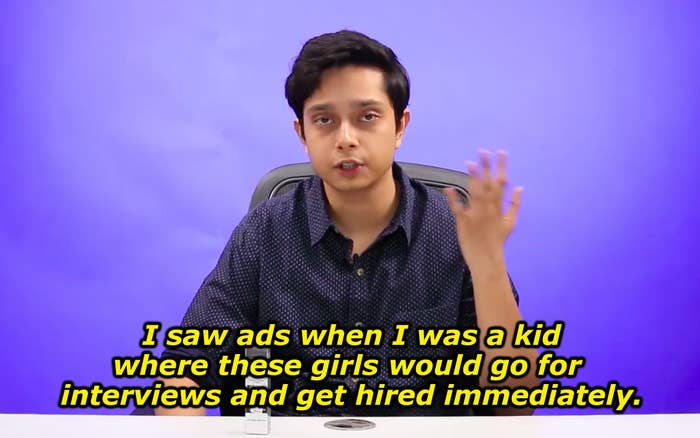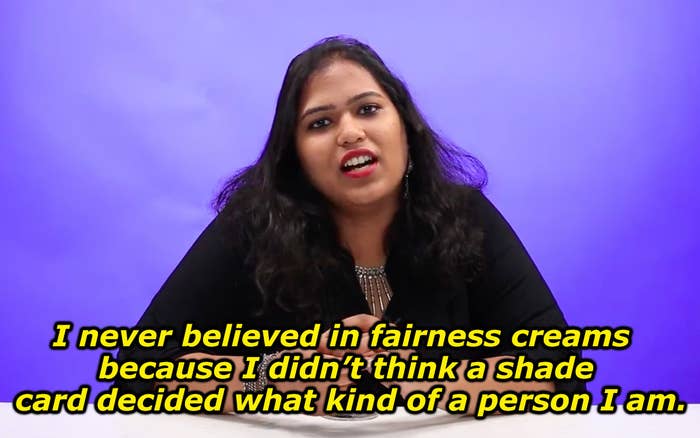 Buying it was slightly awkward with some of us hearing comments like this...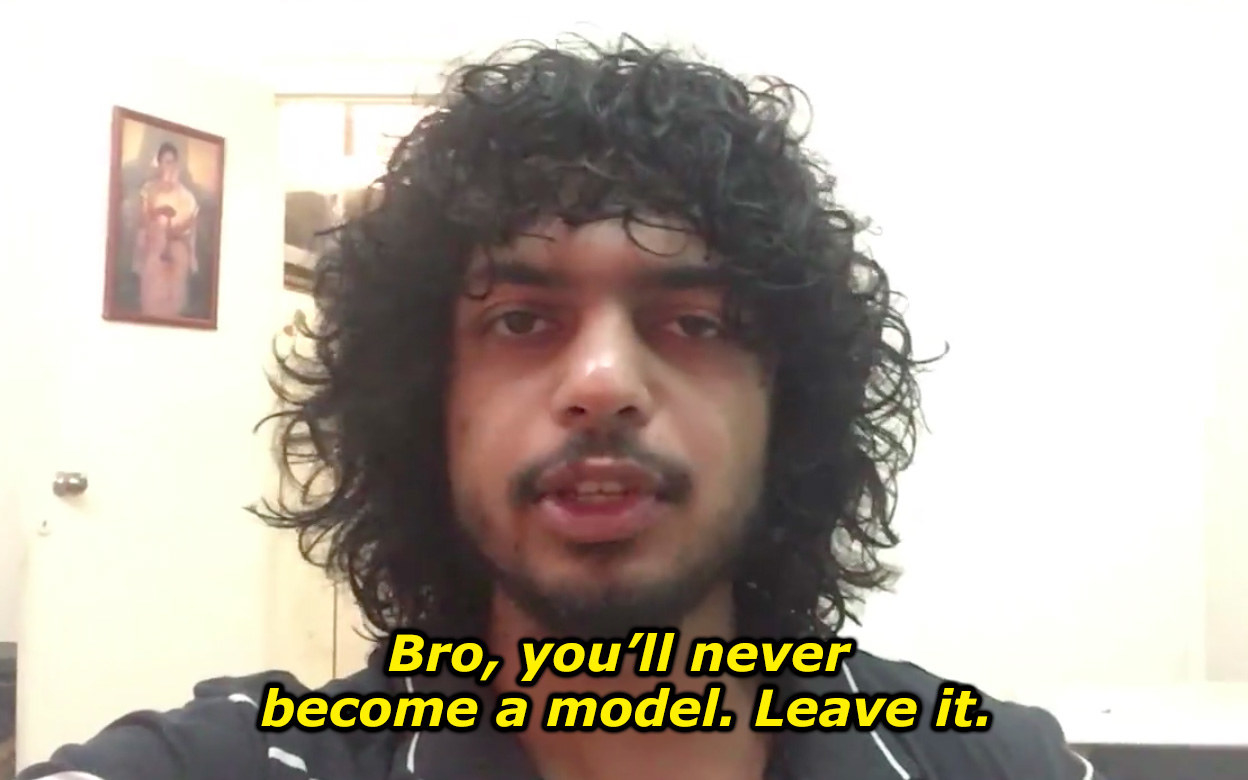 During the course of the three weeks, we slathered it on...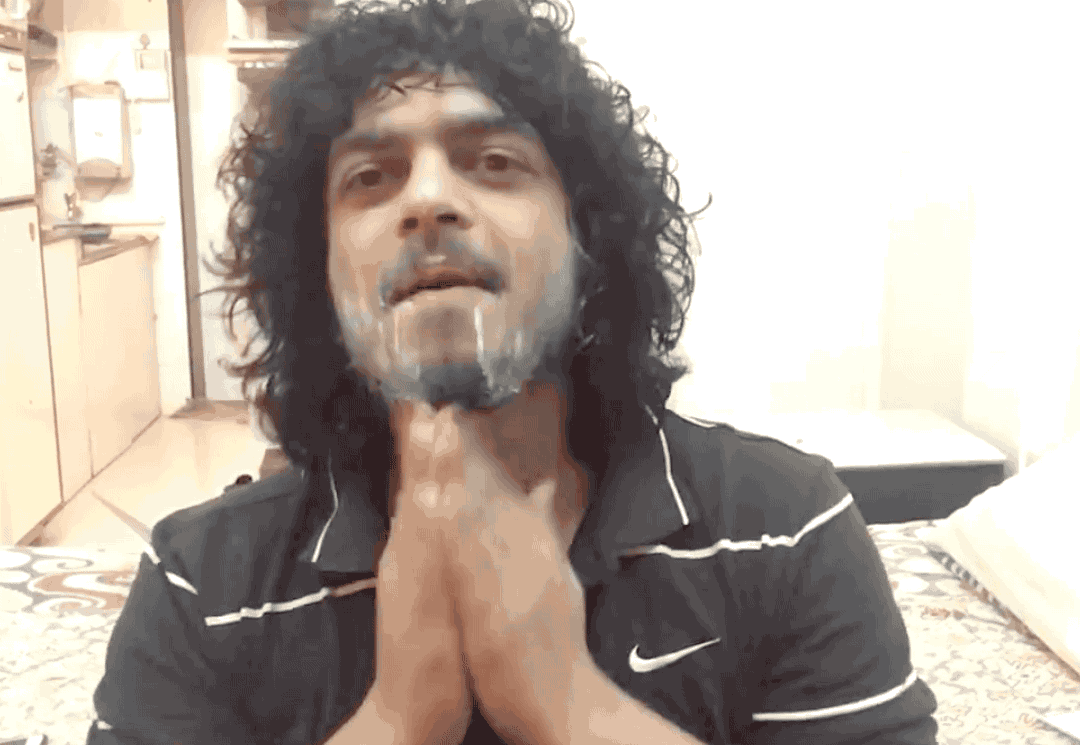 And we applied it in spots.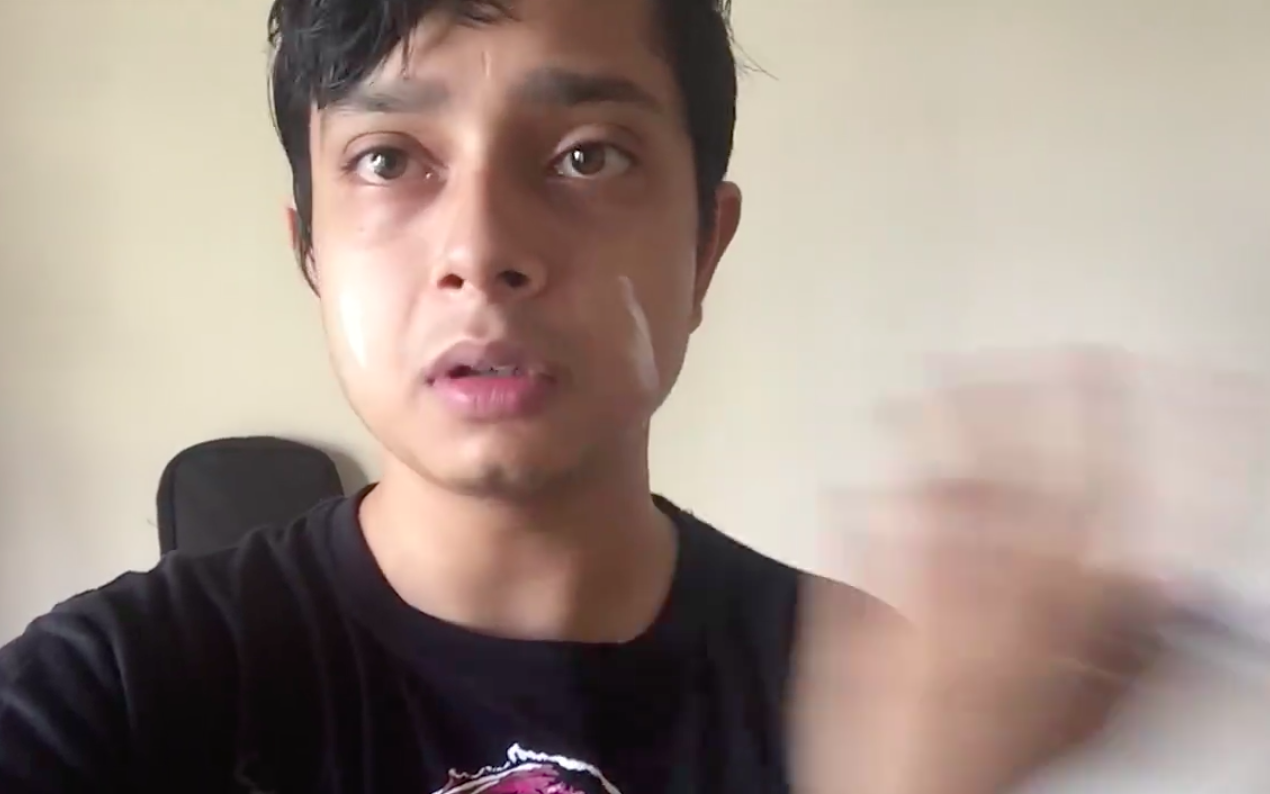 But, instead of getting fairer, stranger things happened.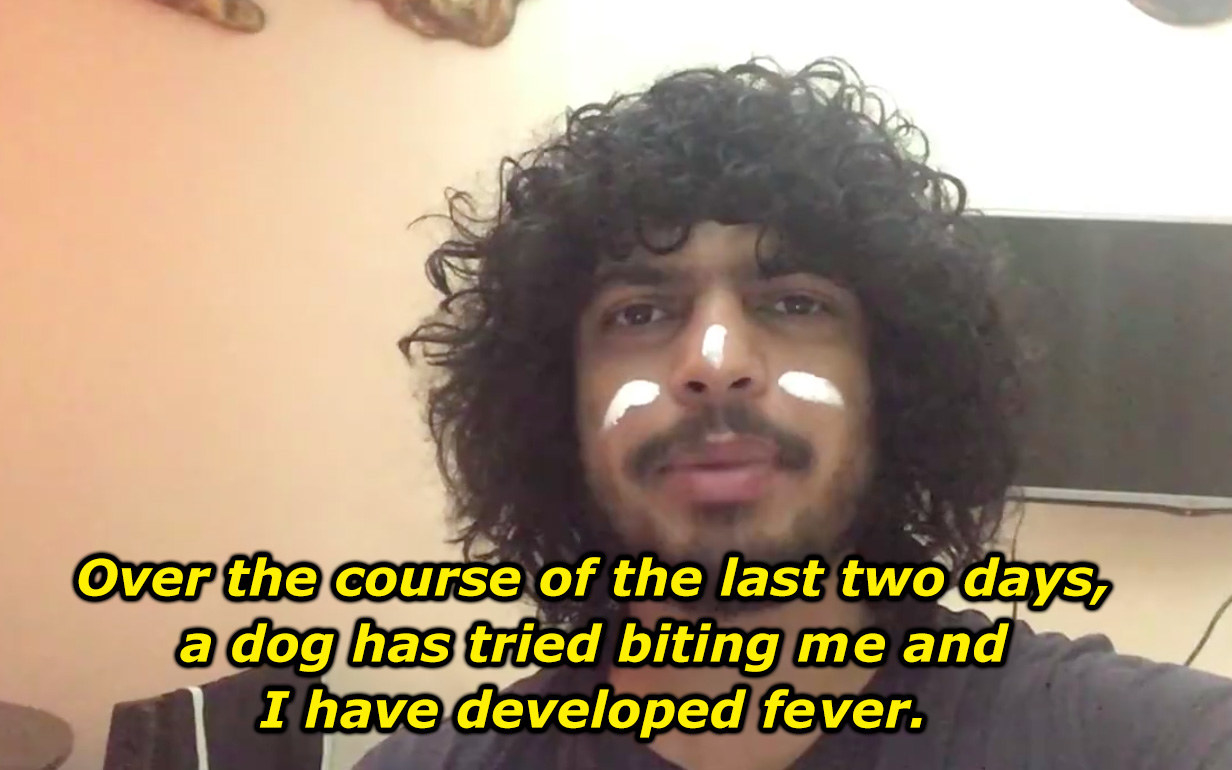 At the end of three weeks, we didn't get any fairer.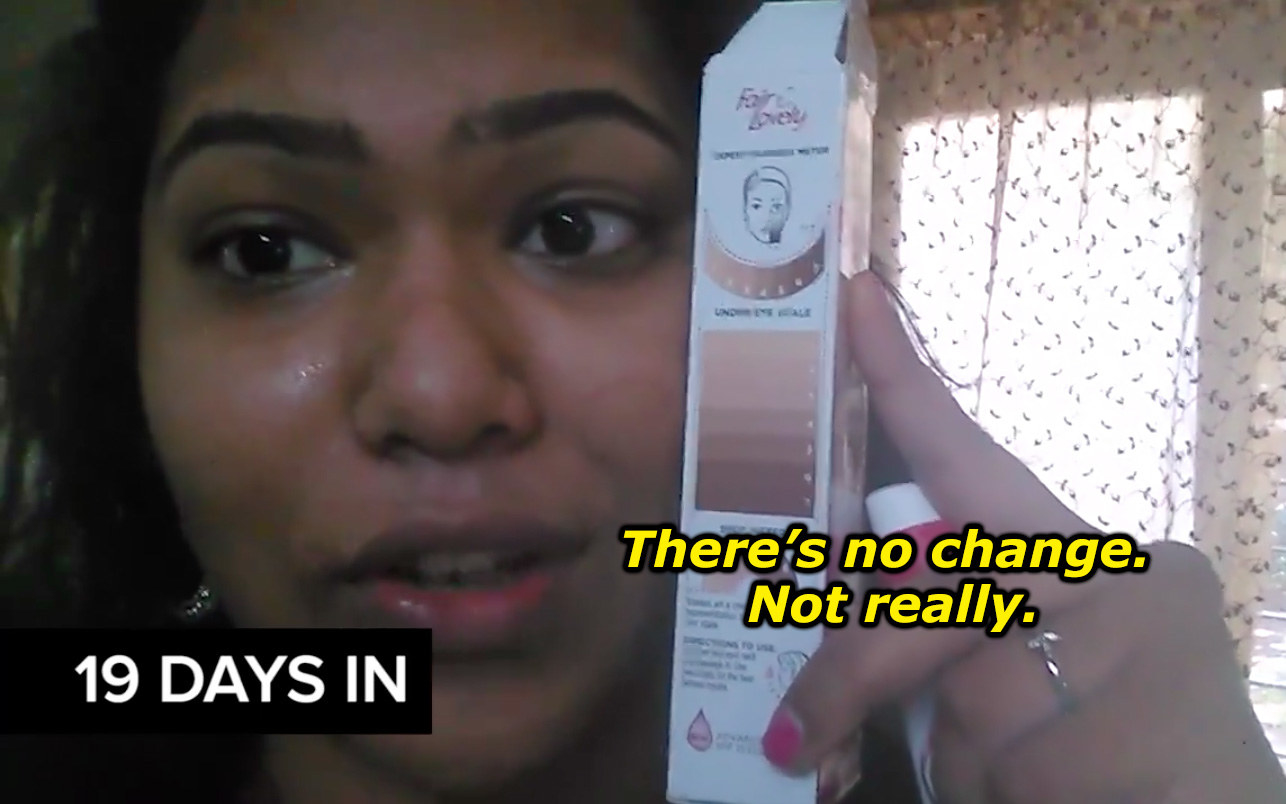 AT ALL.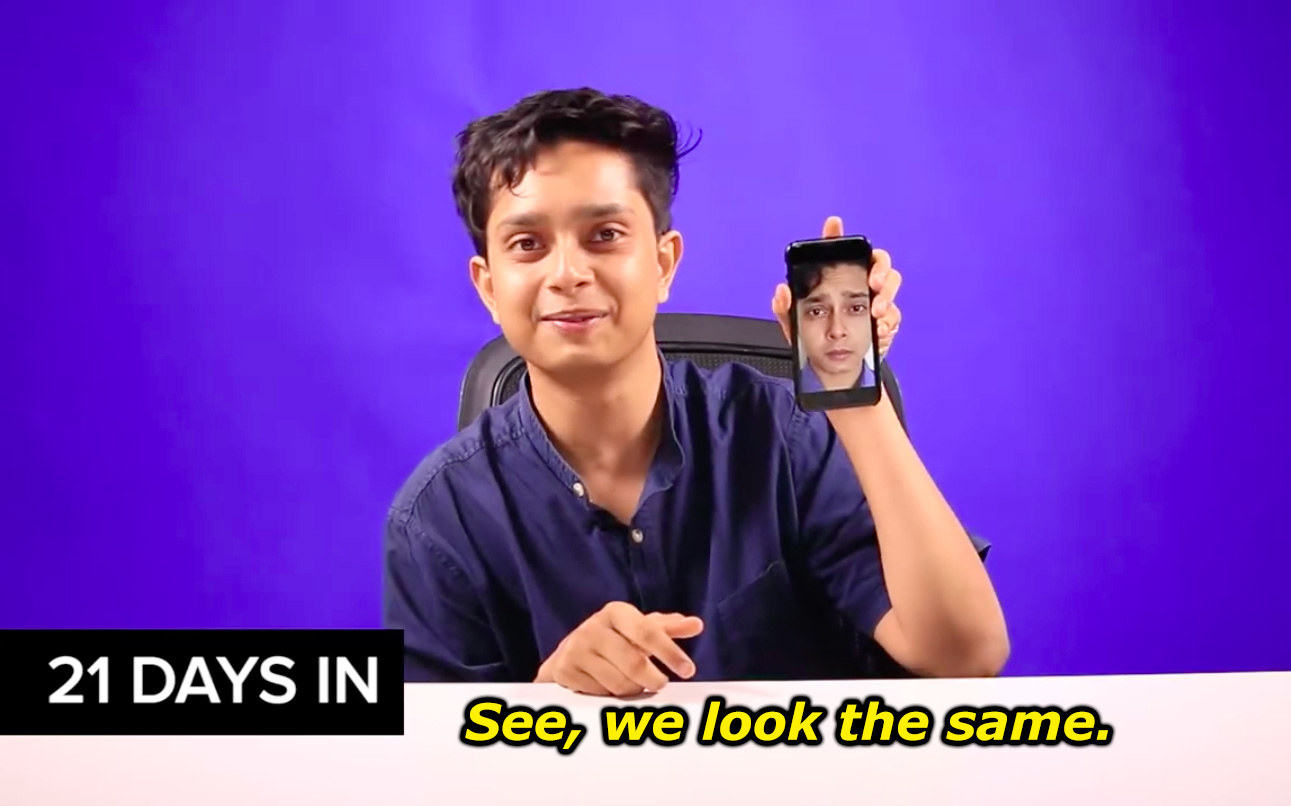 By the end of the experiment, we were convinced that this doesn't work.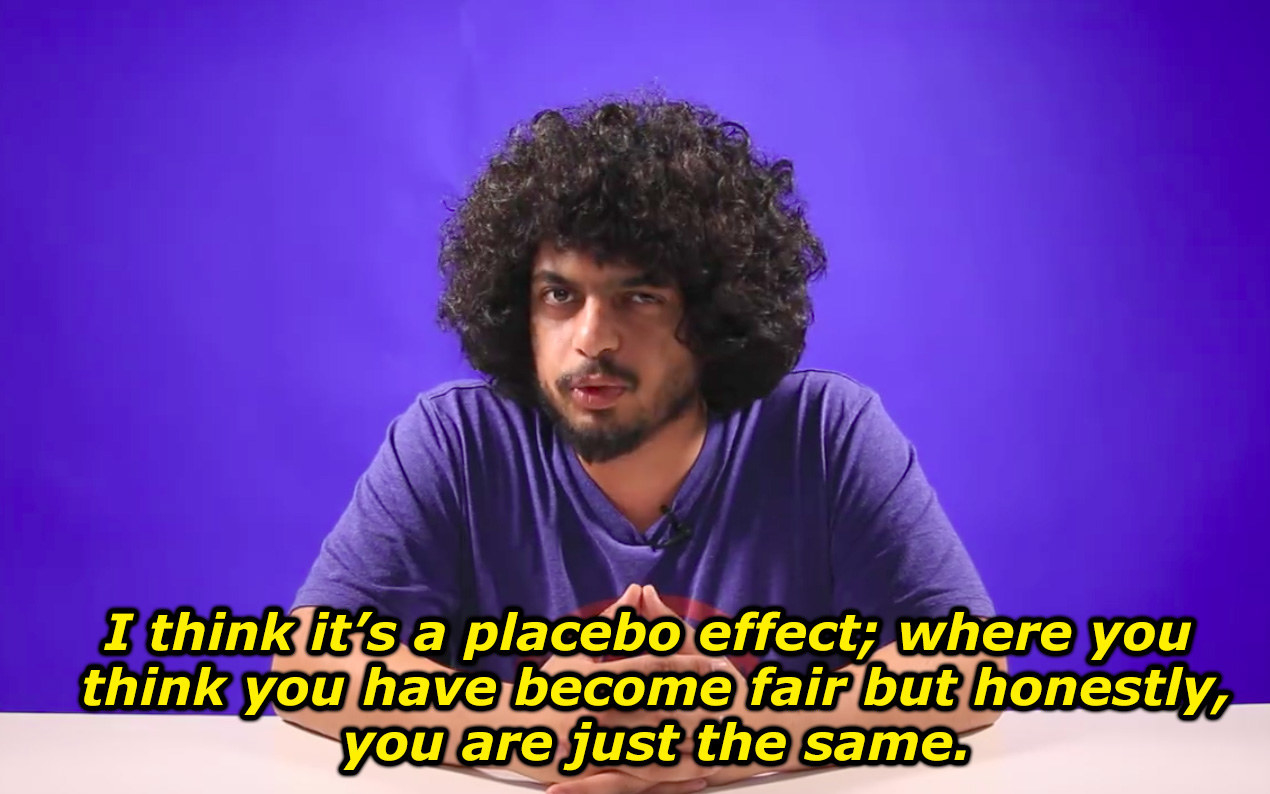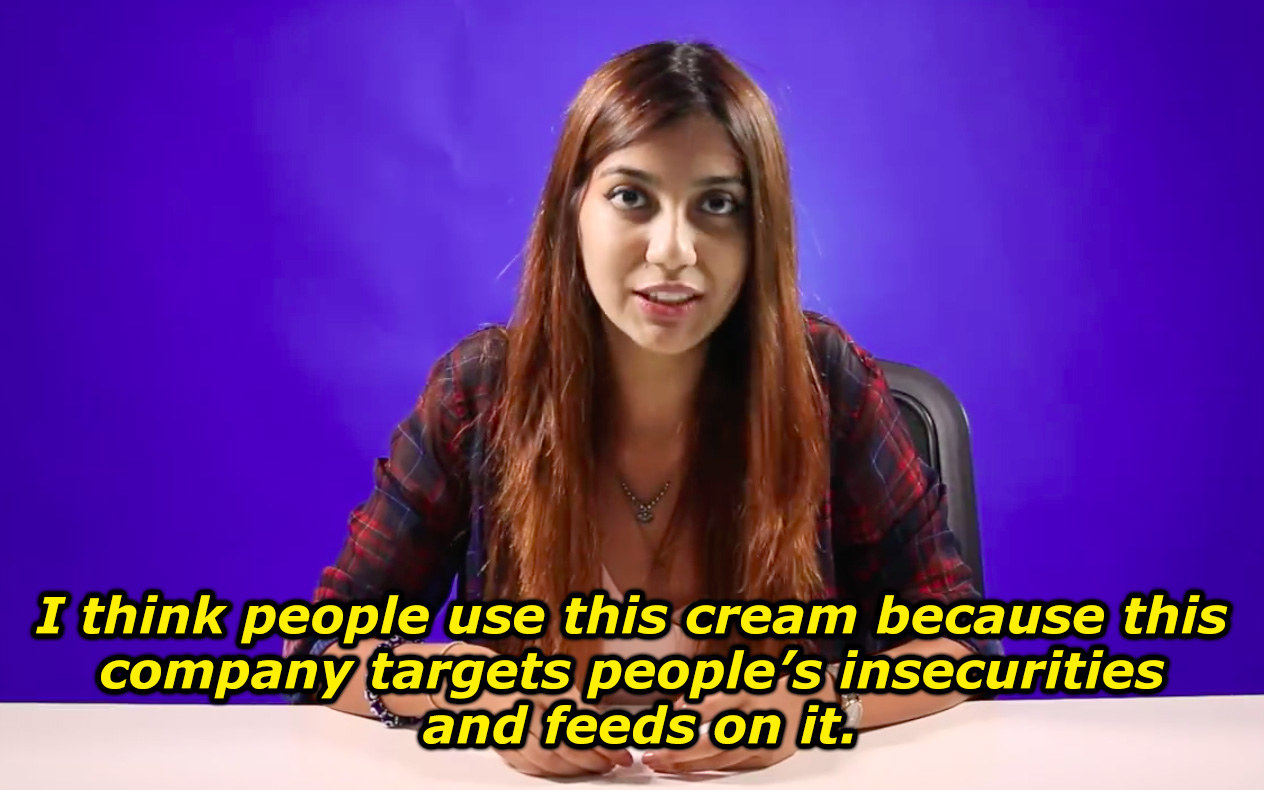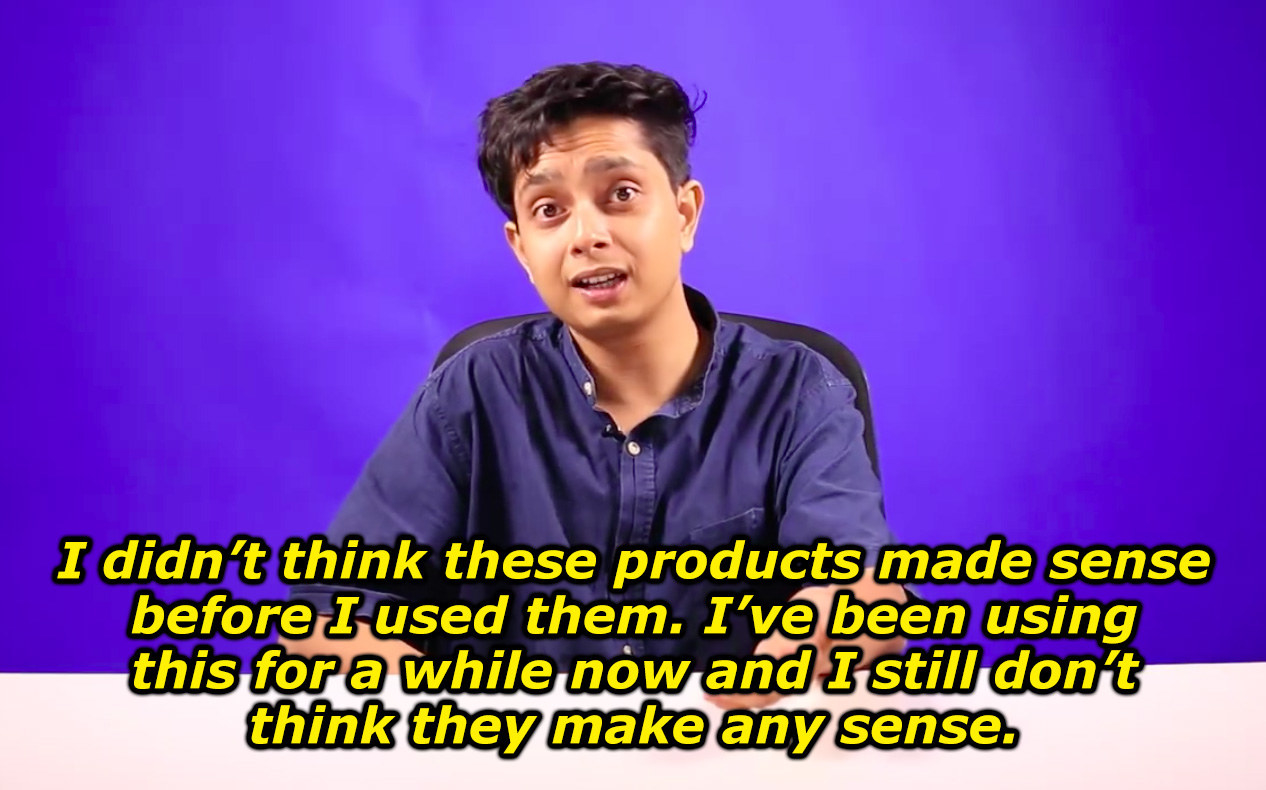 Basically: