This year, Dipa Karmakar made history by being the first Indian female gymnast to make it to the Olympics.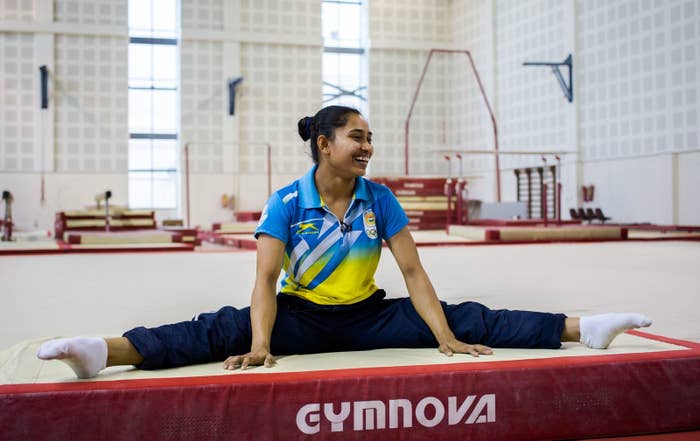 India's Sports Minister Vijay Goel was quick to congratulate her but well, there was just one problem... He misspelled Karmakar.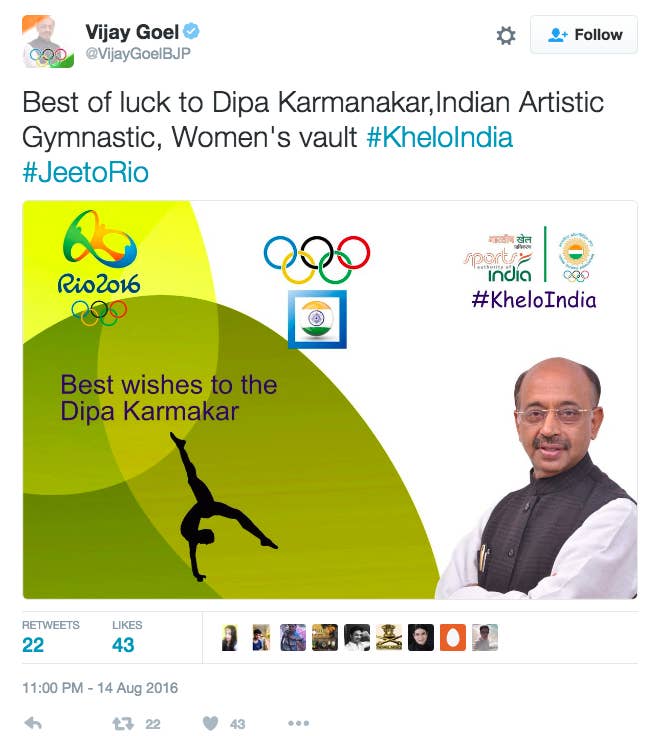 But, the damage was already done. People were quick to point out the error.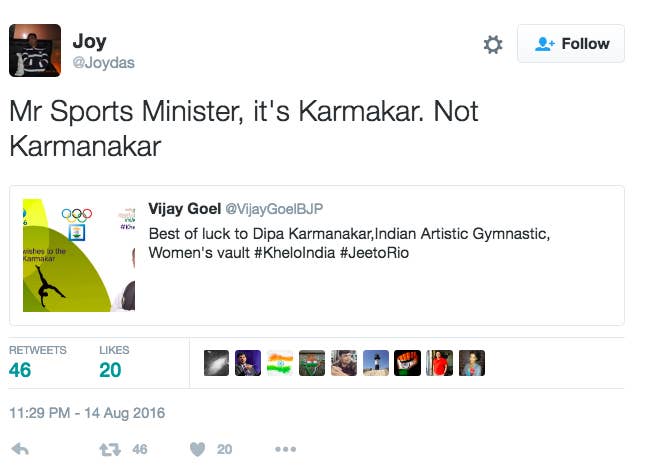 This is not the first time Vijay Goel has been in the news during his time in Rio.