The Actor Who Played Barb On "Stranger Things" Opened Up About Her Bisexuality On Twitter
"I'm very very new to the LGBT community."
You probably recognize Shannon Purser from her iconic role as Barb on Netflix's Stranger Things.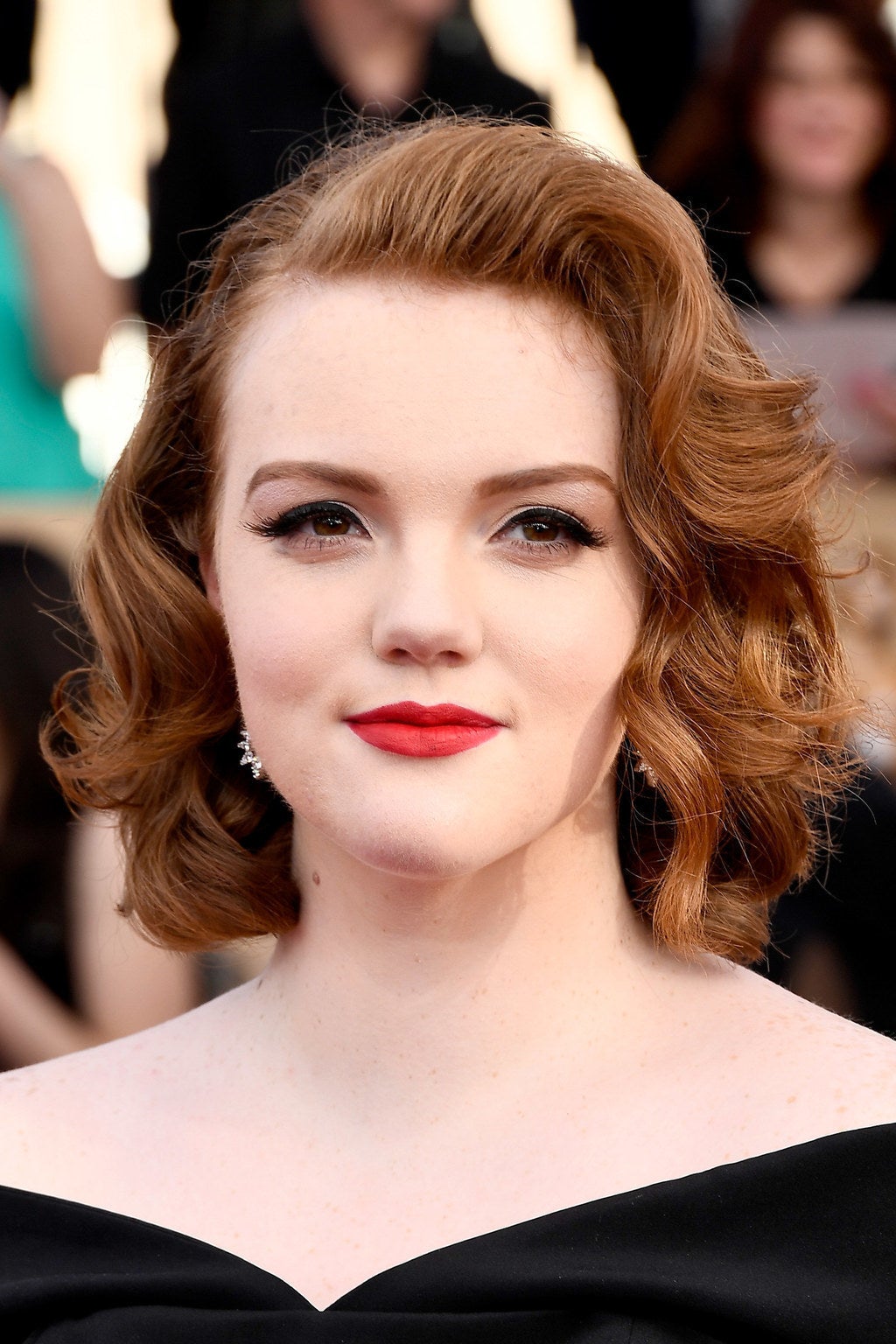 RIP Barb, gone but never forgotten.
Last week, the 19-year-old actor took to Twitter to discuss coming to terms with her sexuality — as well as the anxiety that can come along with that process.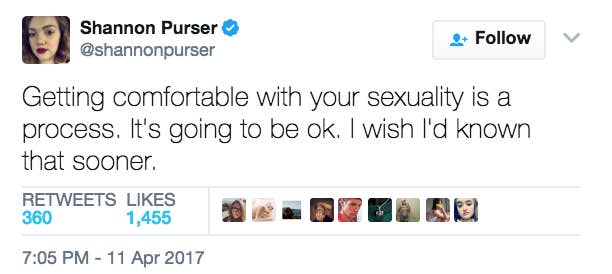 And last night she took to Twitter again, posting a personal note clarifying that she recently came out as bisexual to her close friends and family and that she is "very new to the LGBT community."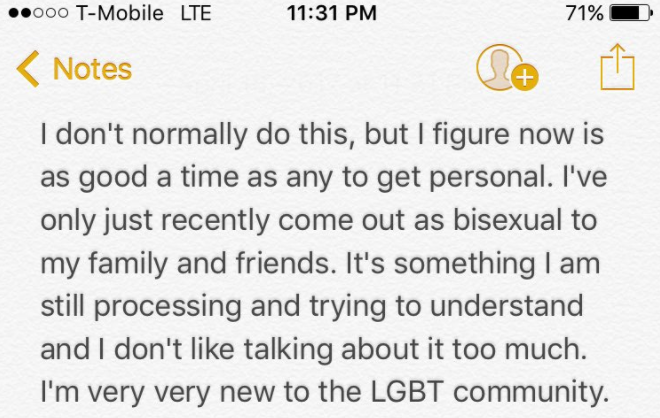 "It's something I'm still processing and trying to understand and I don't like talking about it too much," Purser wrote. Fans were quick to send her words of support and thank her for sharing such personal news.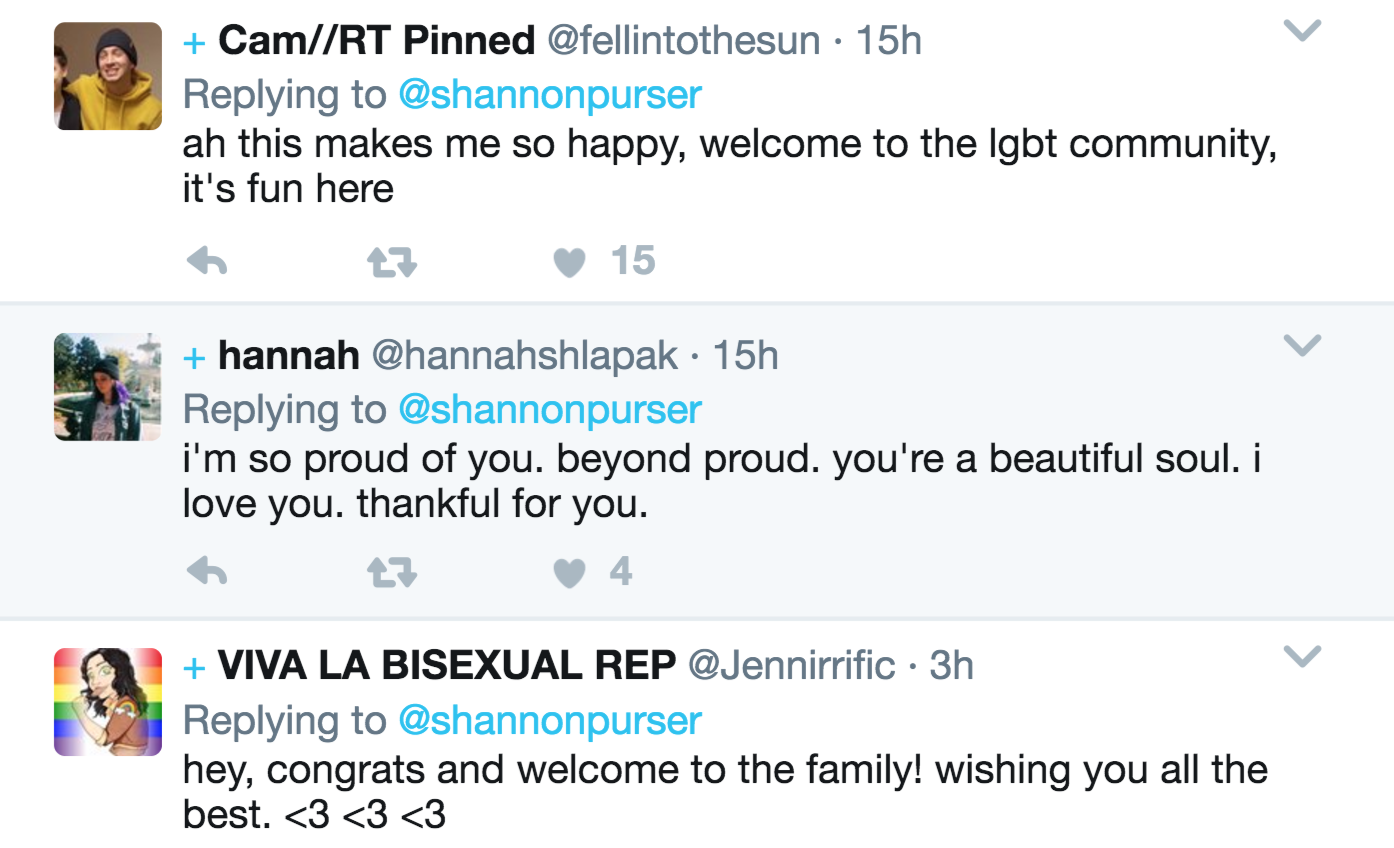 But this coming-out moment wasn't completely spontaneous. In the note, Purser also went on to address issues of queer-baiting on her most recent television show, the CW's Riverdale, and apologized to any fans she might have offended with a previous, now-deleted, tweet.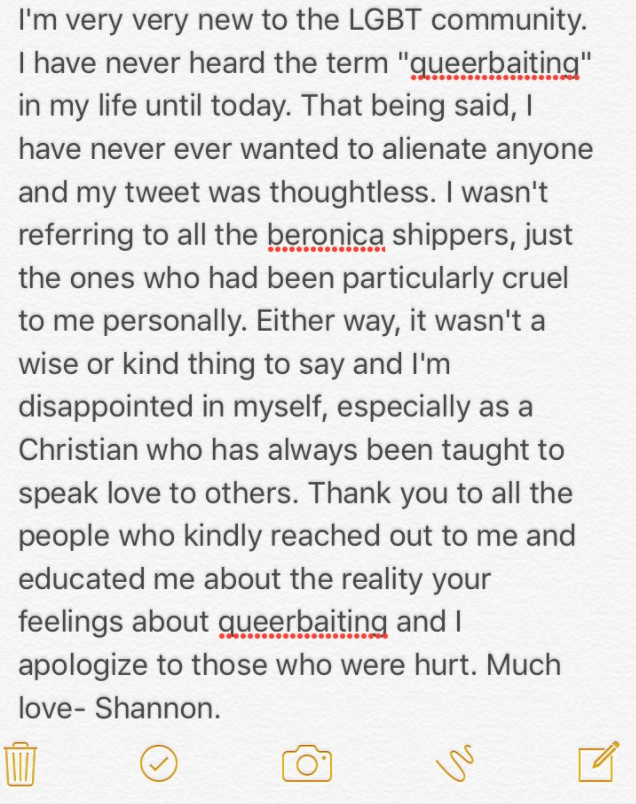 Purser had tweeted earlier Tuesday about "shipping" fictional couples on television shows. "Ships are great, being horrible to people who don't ship your ship is not," she said.

Her tweet led to a discussion about representation and queer-baiting on television, including Riverdale. Purser defended herself, noting that the cast has no control over the outcome of the storyline.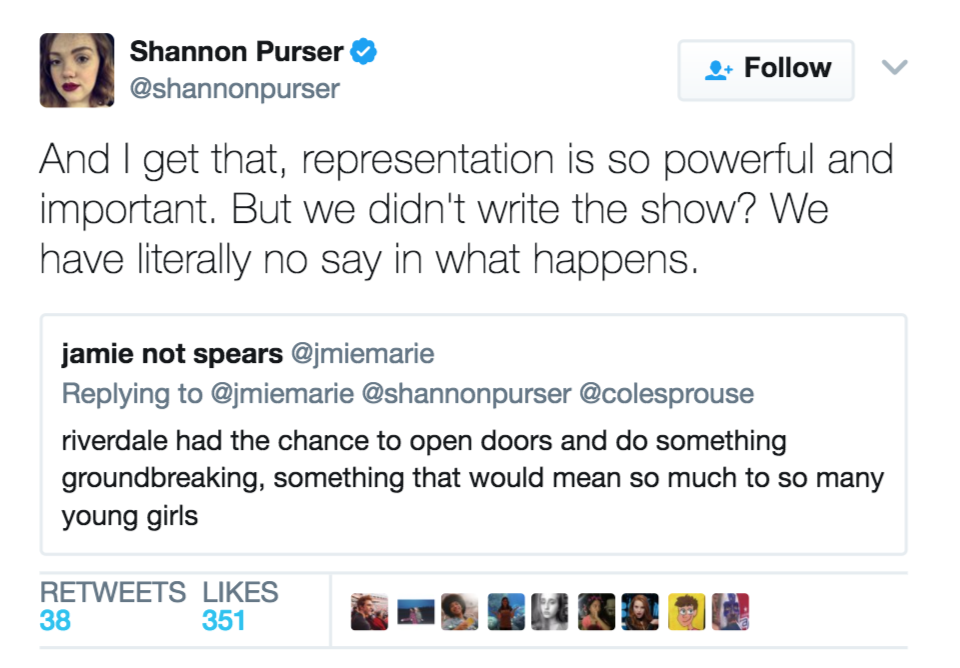 "Thank you to all the people who kindly reached out to me and educated me about the reality about queerbaiting and I apologize to those who were hurt," Purser concluded in her note. Some fans accepted her apology while others assured her there was no need for one in the first place.
One user thanked her for coming out, even under the circumstances, because it would help others feel brave enough to do the same with their own families.
Sexuality is not the only thing Purser has opened up to fans about recently — she also regularly discusses depression, faith, and mental health.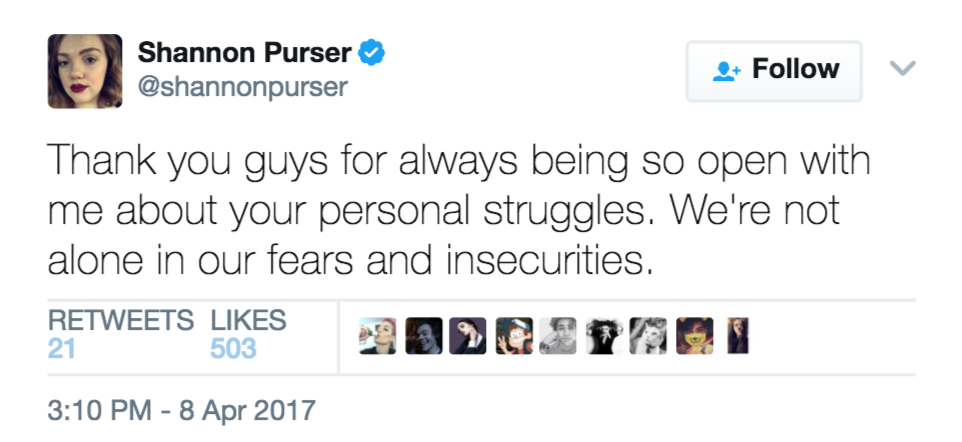 There's no doubt Barb would absolutely approve of all the positivity and support Purser is sending out to fans online.