Olympian and U.S. Women's National Team midfielder Megan Rapinoe published a touching "Letter to My 13-Year-Old Self" on The Bleacher Report Friday, just 24 hours before her team takes the field for their second match of the Olympic Games in Rio.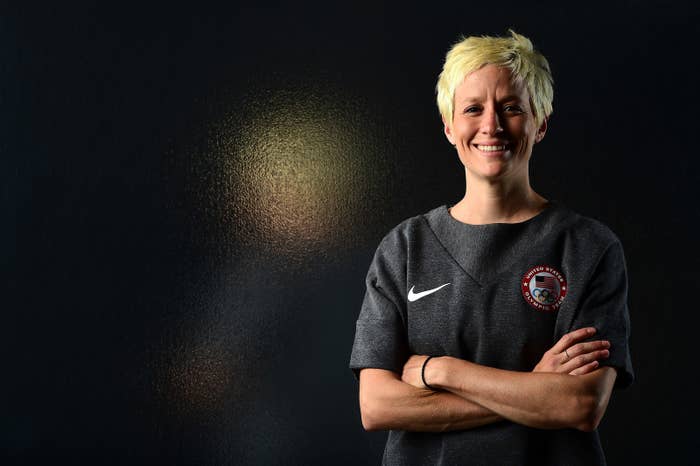 In the letter, the soccer star discusses feeling "awkward" and "self-conscious" growing up — often hiding behind her twin sister at school. She goes on to describe how the camaraderie of her teammates over the years and learning to speak up for herself, and others, has allowed her to become the person she is today.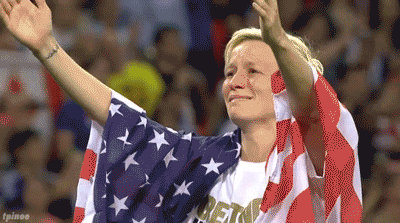 I do wish, when I was younger, that I knew that I was gay. It would have made things a lot clearer for me. Really. Looking back on it, it was so obvious, but it never really dawned on me. Socially, I felt like I didn't know how to be and who to be. If I had known back then, it would have given me more self-confidence.
On Failure: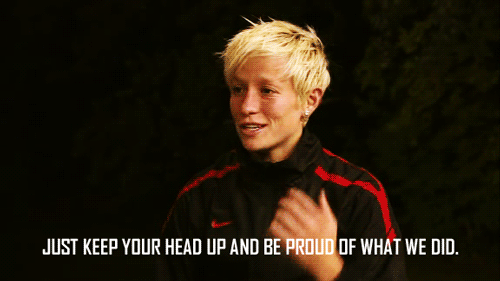 Be honest about how you approach failure. Don't just be critical of yourself, because that can be self-serving. Approach it honestly, assess your performance, and assess the areas where you have fallen short. Correct them and move on. Don't dwell on it. Don't hold on to it."
On her decision to come out: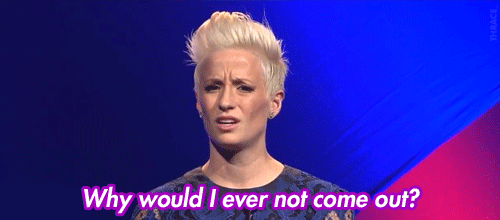 I've been asked a lot through the years, why I came out as gay, why I decided to do that. Most people assumed I was gay and I can live my life the way I want to. But for me, it was important, really important to the rest of the community I live in.

If you are feeling uncomfortable about speaking out about something, instead of doing it for yourself, do it for someone else. Do it for the people, or the cause, that you are standing up for. Sometimes it's just bigger than you. If you carry the strength of other people, it makes it a little less daunting.