Years & Years Singer Reacted Perfectly To His Music Being Placed In A Store's "Gay" Section
"Hi, what style of music do you make? Gay."
Yesterday twitter user @barelyhuman tweeted a photo of British band Years & Year's album apparently filed away in a section labeled "gay" in a shop. "I didn't know your genre was gay," they tweeted.
The out lead singer of Years & Years, Olly Alexander, not only spotted the tweet but had quite a few things to say about it.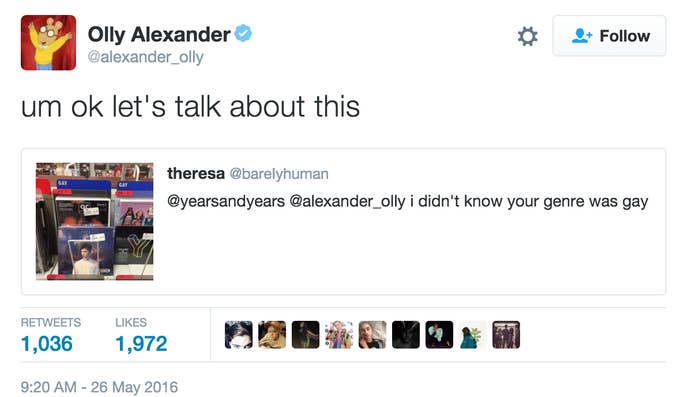 "If you think my music is gay that's cool, I love being gay and I love my gay music but can u really label a sound or style of music 'gay'," he wrote on Twitter.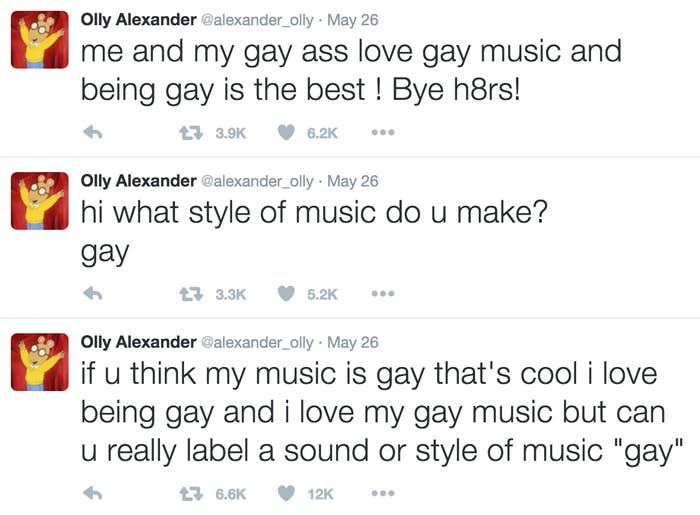 The singer then tweeted a selfie of himself on the way to the studio wearing a tank that read "gay" across the front.
People were quick to point out the CDs seemed to be placed in the Gay DVD section of the still unidentified store.

Regardless, the image quickly became a bit of an inside joke.
Fellow out musicians, Adam Lambert and Troye Sivan, got in on the joke as well. Even the lead singer of The 1975 couldn't resist jumping in: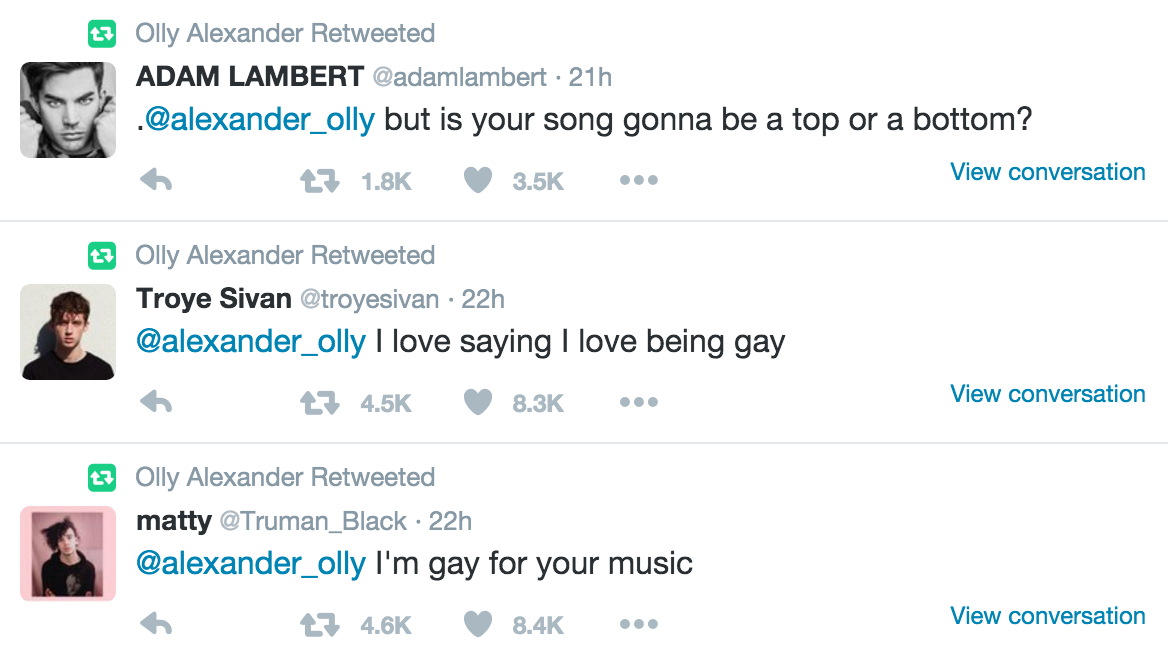 When the photo went viral, the twitter user who originally brought the photo to Alexander's attention was pretty shocked:

Because, frankly, when a celebrity retweets you it can be a lot. They did make it clear they communicated with the singer directly about the photo.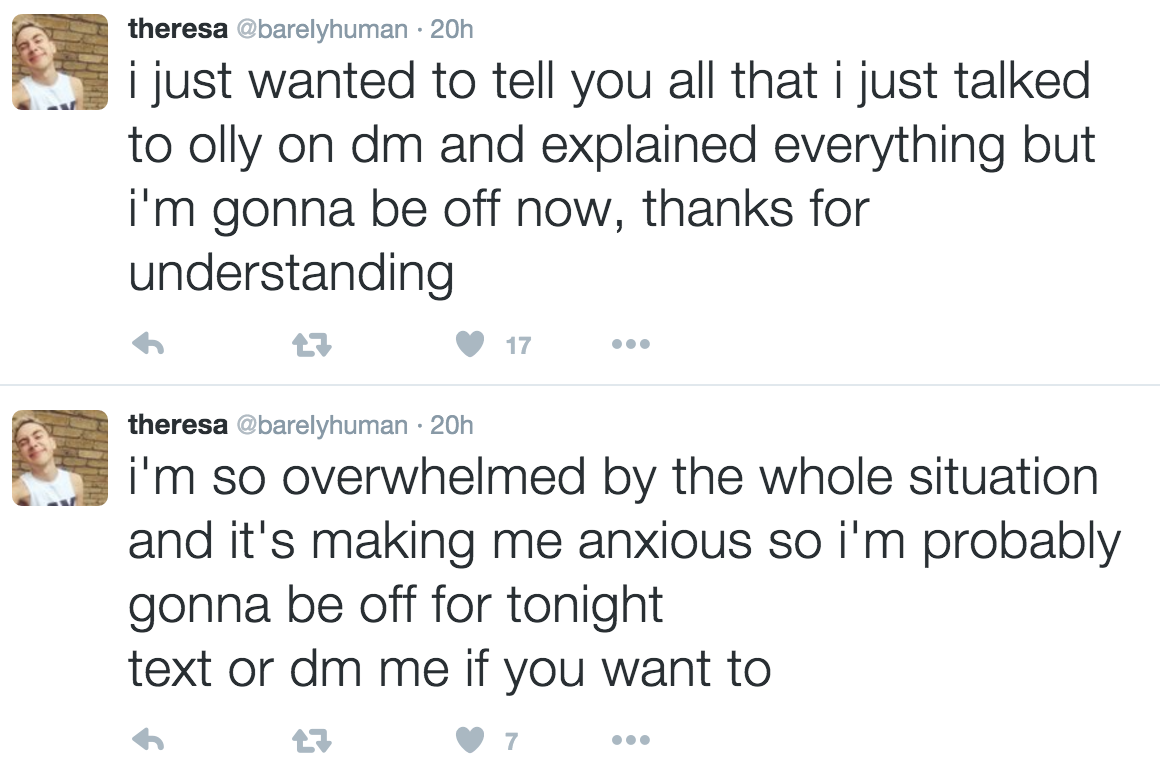 "The one good thing that was caused by the whole situation yesterday was that it sparked discussion and that is important," they later tweeted.