Kristen Stewart, who stars in the upcoming American Ultra alongside Jesse Eisenberg, graces the cover of Nylon's September issue.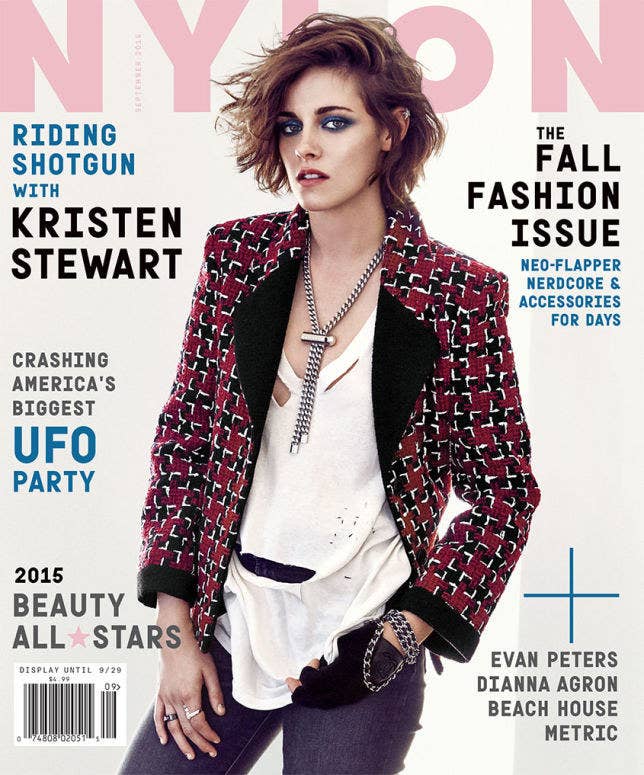 In the interview, which took place in the wake of Stewart's mother allegedly outing her relationship with Alicia Cargile, the 25-year-old was again confronted about her sexuality.
When questioned, Stewart responded: "Google me, I'm not hiding."
Stewart elaborated that she doesn't feel it would be "true" for her to have a formal coming out and that she's fully focused on her job as an actor.
"If you feel like you really want to define yourself, and you have the ability to articulate those parameters and that in itself defines you, then do it," she told the magazine. "But I am an actress, man. I live in the fucking ambiguity of this life and I love it. I don't feel like it would be true for me to be like, 'I'm coming out!' No, I do a job. Until I decide that I'm starting a foundation or that I have some perspective or opinion that other people should be receiving…I don't. I'm just a kid making movies."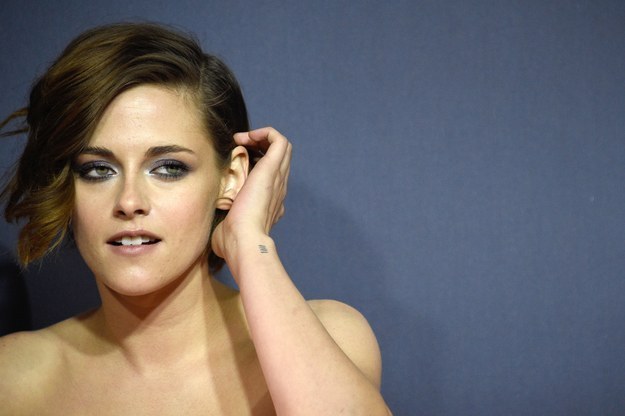 She also added, "I think in three or four years, there are going to be a whole lot more people who don't think it's necessary to figure out if you're gay or straight. It's like, just do your thing."