Singer, actor, and all-around funk space cadet Janelle Monáe got personal in her recent cover interview with Rolling Stone, released Thursday. The artist declared herself a "queer black woman" and opened up about her journey to embracing her pansexuality.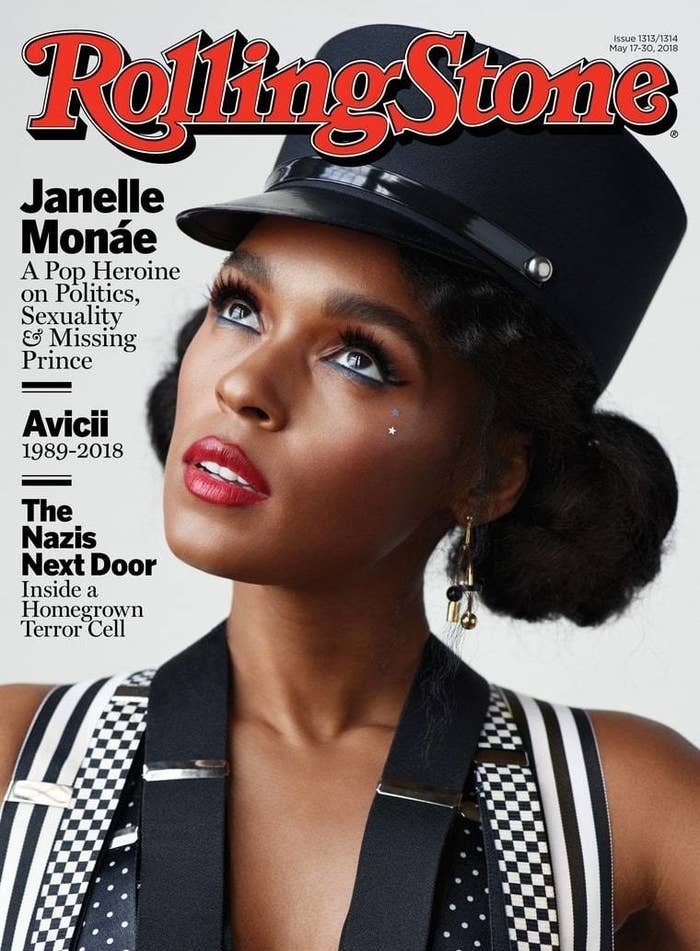 "Being a queer black woman in America — someone who has been in relationships with both men and women — I consider myself to be a free-ass motherfucker," she said in the interview.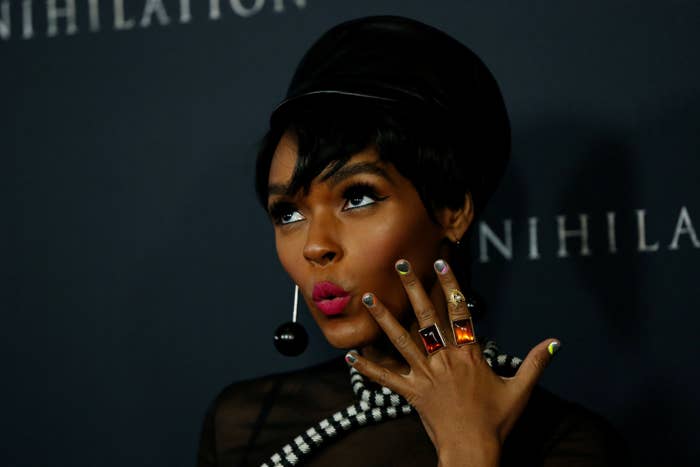 She also spoke frankly about the pressures of living up to impossible industry standards.
Monáe mentioned, as many die-hard fans will already be aware of, that many of the answers to questions concerning her sexuality were already all laid out in her previous work.
She cites "Mushrooms & Roses" and "Q.U.E.E.N.," two songs that reference a character named Mary as an object of affection. In the 45-minute film accompanying Dirty Computer, "Mary Apple" is the name given to female "dirty computers" taken captive and stripped of their real names, one of whom is played by Tessa Thompson. (The actress has been rumored to be Monáe's girlfriend, though Monáe won't discuss her dating life.) The original title of "Q.U.E.E.N.," she notes, was "Q.U.E.E.R.," and you can still hear the word on the track's background harmonies.
"I want young girls, young boys, nonbinary, gay, straight, queer people who are having a hard time dealing with their sexuality, dealing with feeling ostracized or bullied for just being their unique selves, to know that I see you," she said of her third full-length album, Dirty Computer, which drops Friday. "This album is for you. Be proud."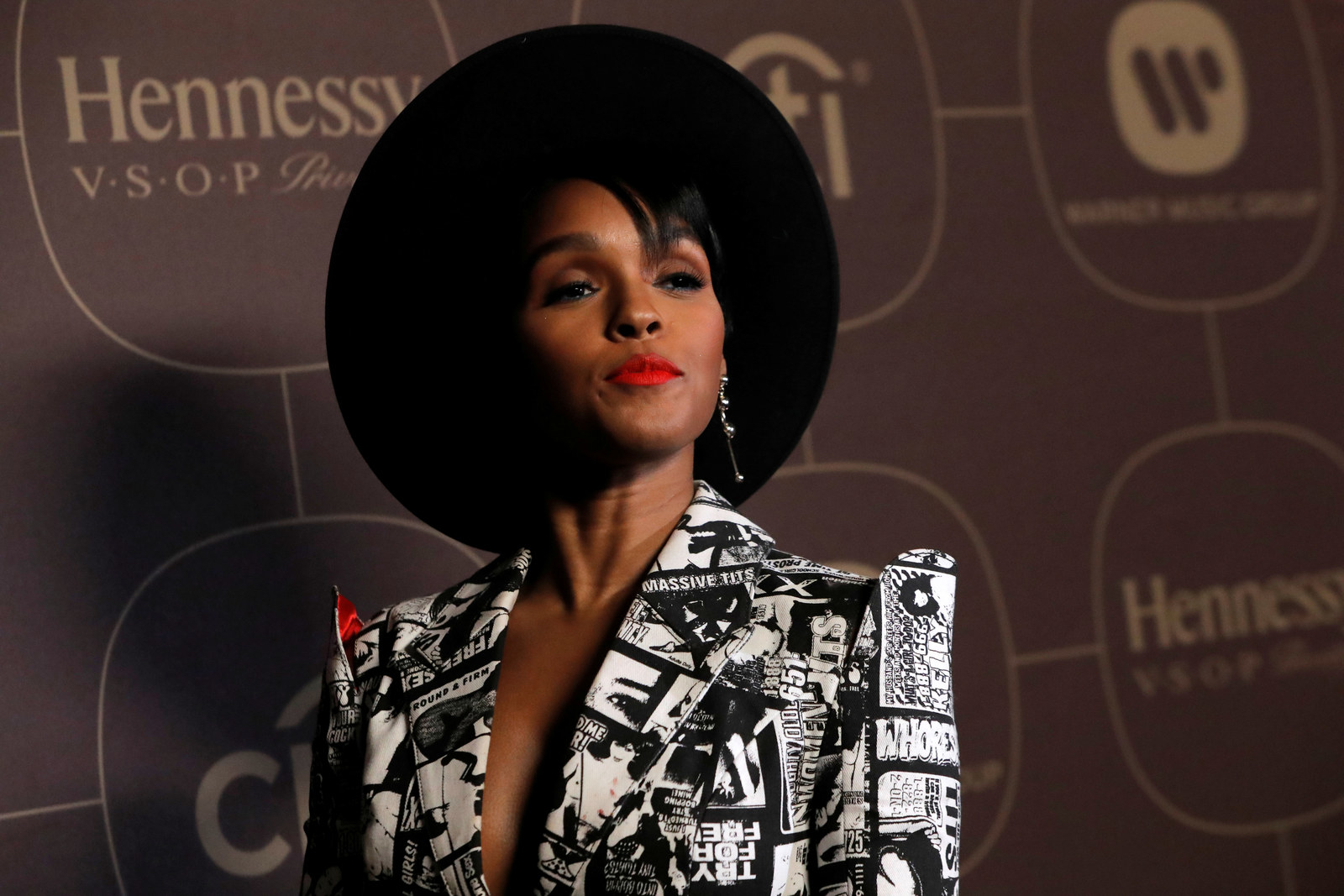 With songs like "Make Me Feel," which was quickly hailed as a bisexual anthem, the project runs thick with themes of sexual fluidity and freedom.
In some of the videos that have been released so far, Monáe gets up close and personal with her video costar, actor Tessa Thompson.
Following the Rolling Stone interview's release, fans were quick to sound off on the real impact Monáe's coming out had for them personally.
And many emphasized the importance of black celebrities coming out and being open about their queerness while in the spotlight.