1.
November 30th, 1991: Michelle Akers leads the USWNT to glory in the very first Women's World Cup.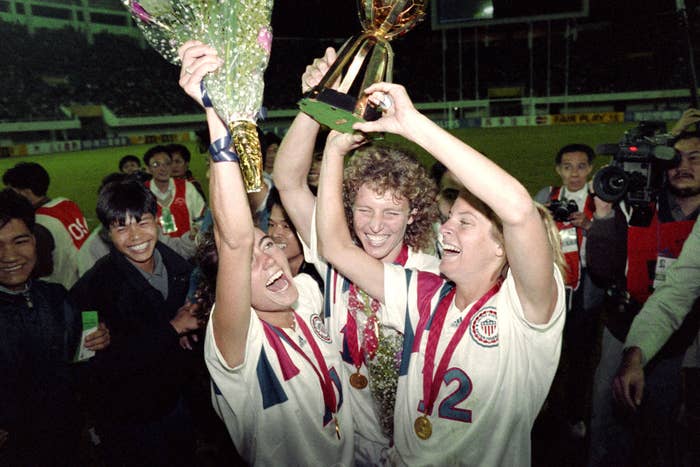 Not only did she have the most epic hair on the squad, she paved the way with two goals in the 2-1 victory over Norway.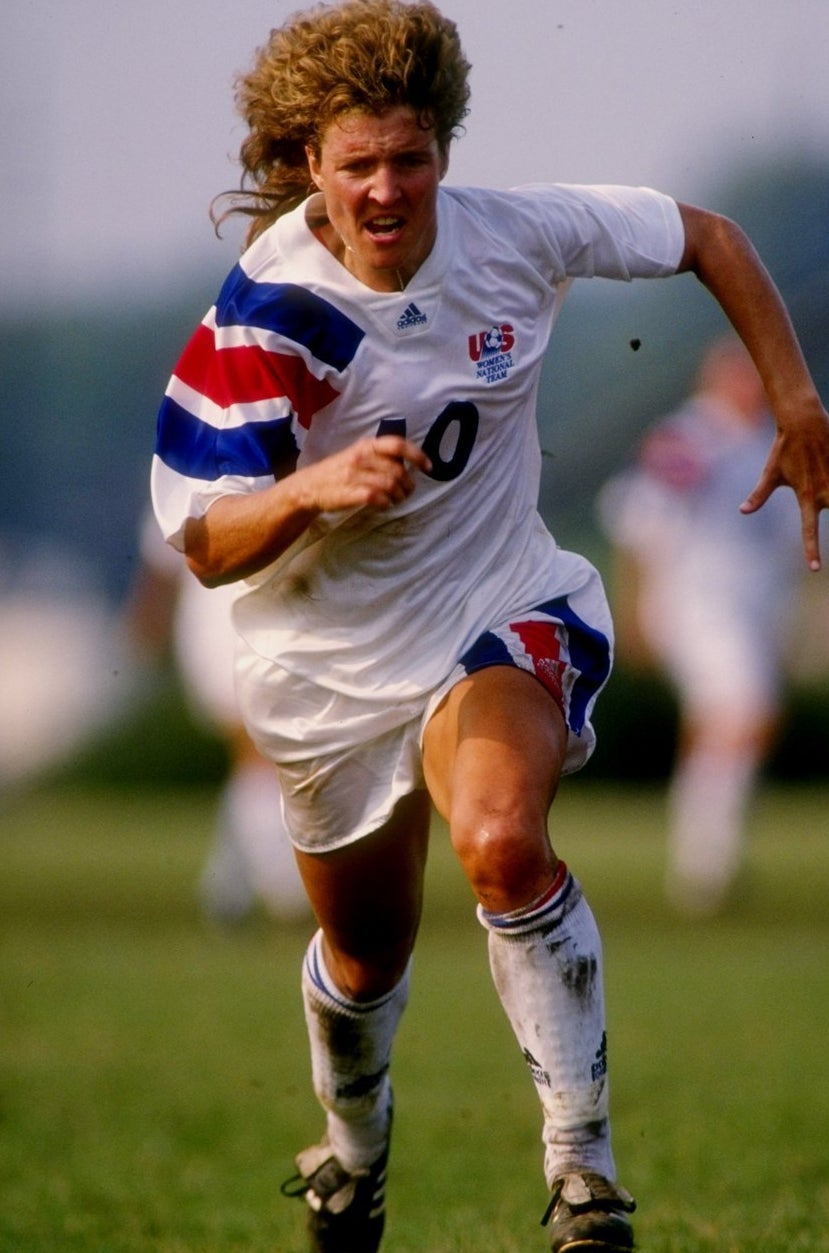 Akers was the lead scorer during the inaugural FIFA Women's World Cup in China (which, at the time was actually called the Women's World Championship for the M&M's Cup).
2.
June 8th, 1995: Mia Hamm jumps into goal and proves she can literally do anything.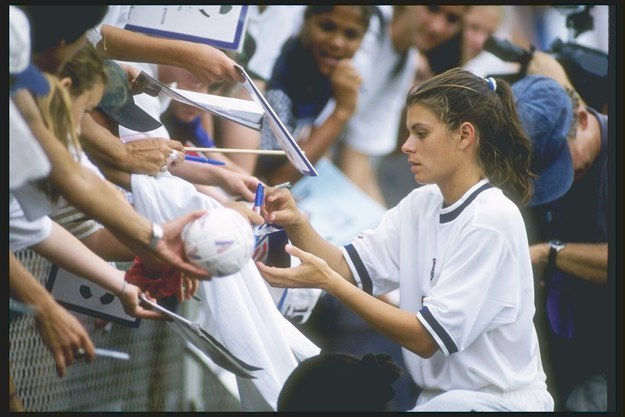 In the closing minutes of a match against Denmark, U.S. goalkeeper Briana Scurry was ejected on a red card. Mia Hamm stepped up as keeper — becoming the first non-goalkeeper to ever play during a World Cup.
3.
June 24th, 1999: Cindy Parlow's stunning header against Nigeria.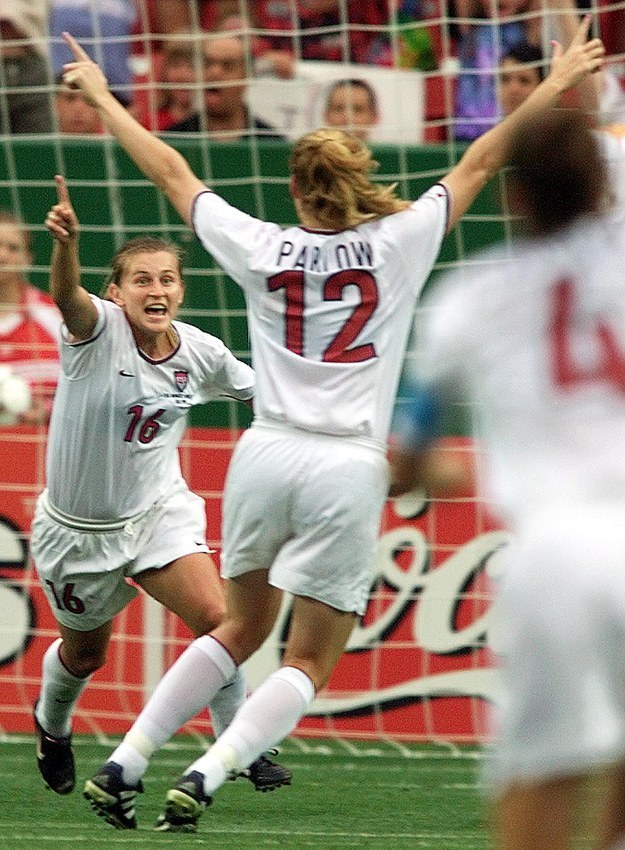 4.
July 10th, 1999: When Kristine Lilly used her head (literally) to save team USA in sudden-death overtime.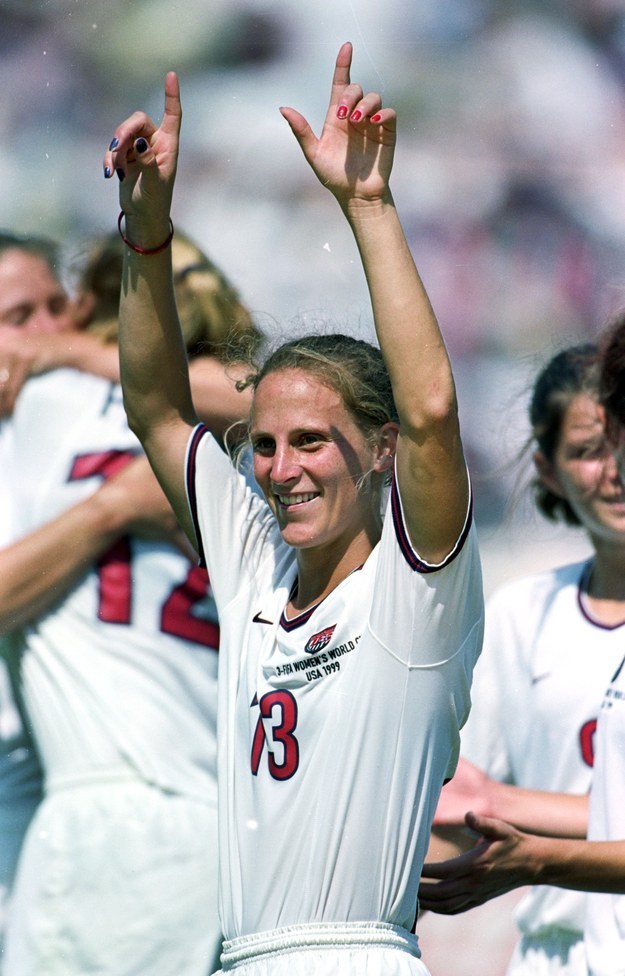 When China's Fan Yunjie got the ball past goalkeeper Briana Scurry it seemed like it was all over. That is, until Lilly saved the day with this calm header:
5.
July 10th, 1999: Brandi Chastain celebrates her winning penalty kick against China by taking off her jersey, thus creating one of the most iconic sports images in history.
Yes, this one: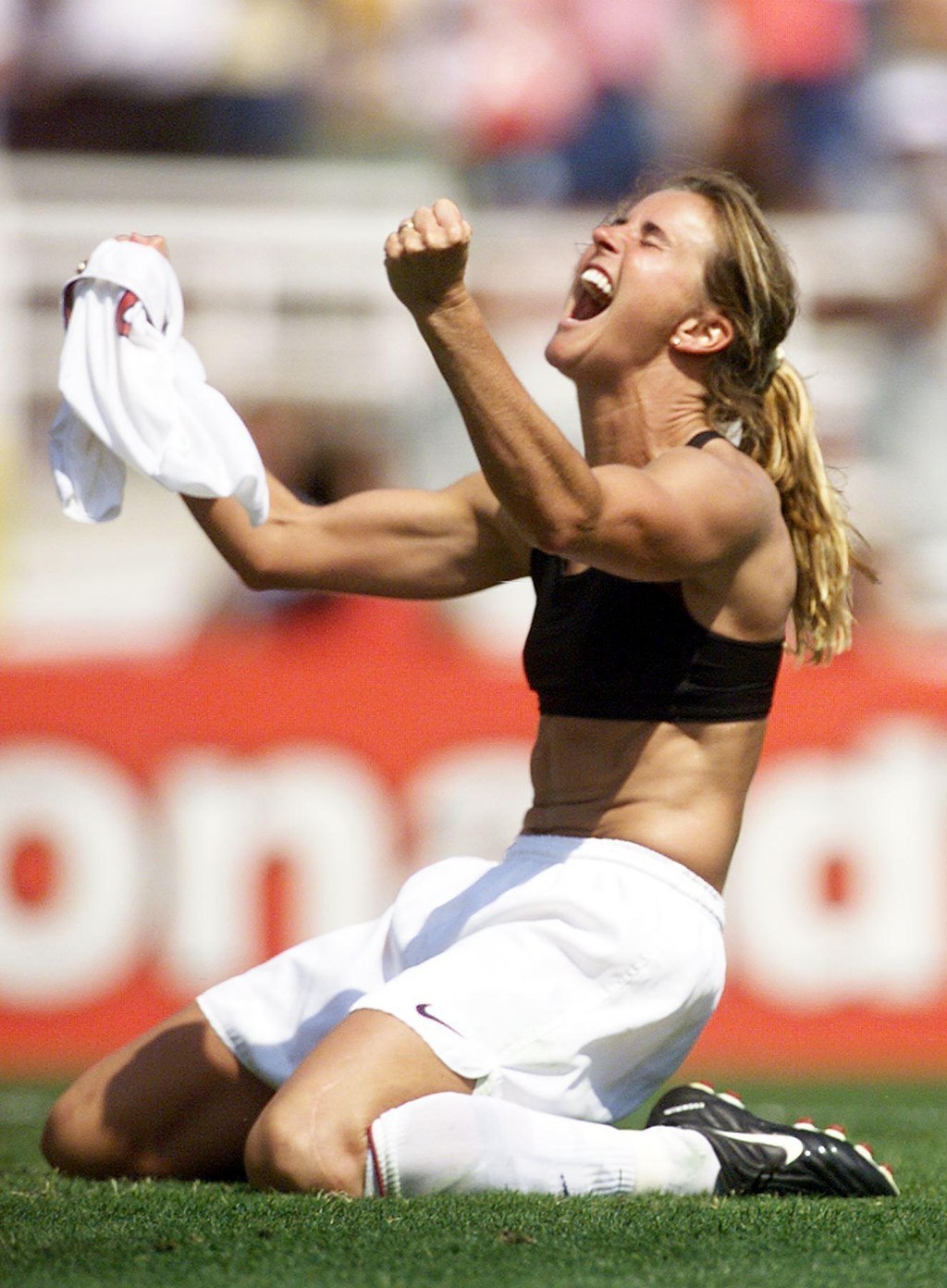 6.
July 10th 1999: The key save that made winning the 1999 World Cup a possibility for team USA.
Scurry made the winning save by blocking a shot by China's Liu Ying.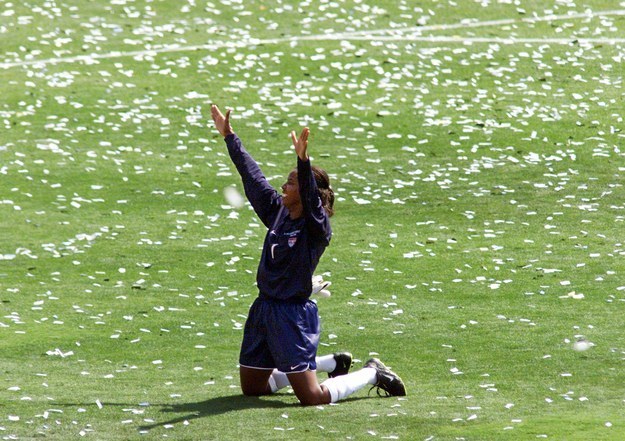 7.
July 2nd, 2011: Megan Rapinoe scores against Colombia and does her best "Born In The USA" impression.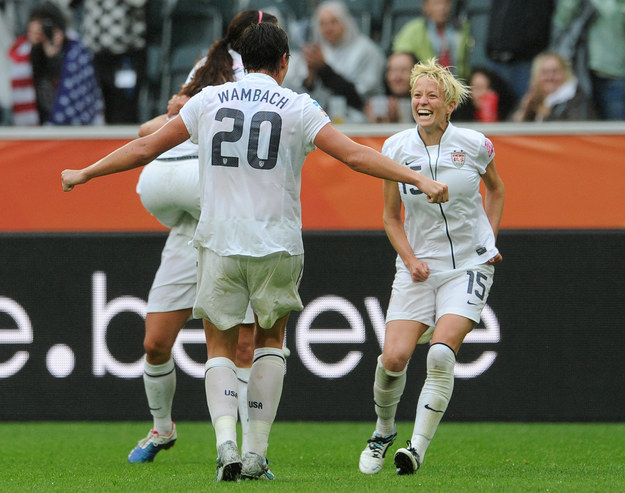 8.
July 10th, 2011: Abby Wambach saves the U.S. with the header-heard-round-the-world.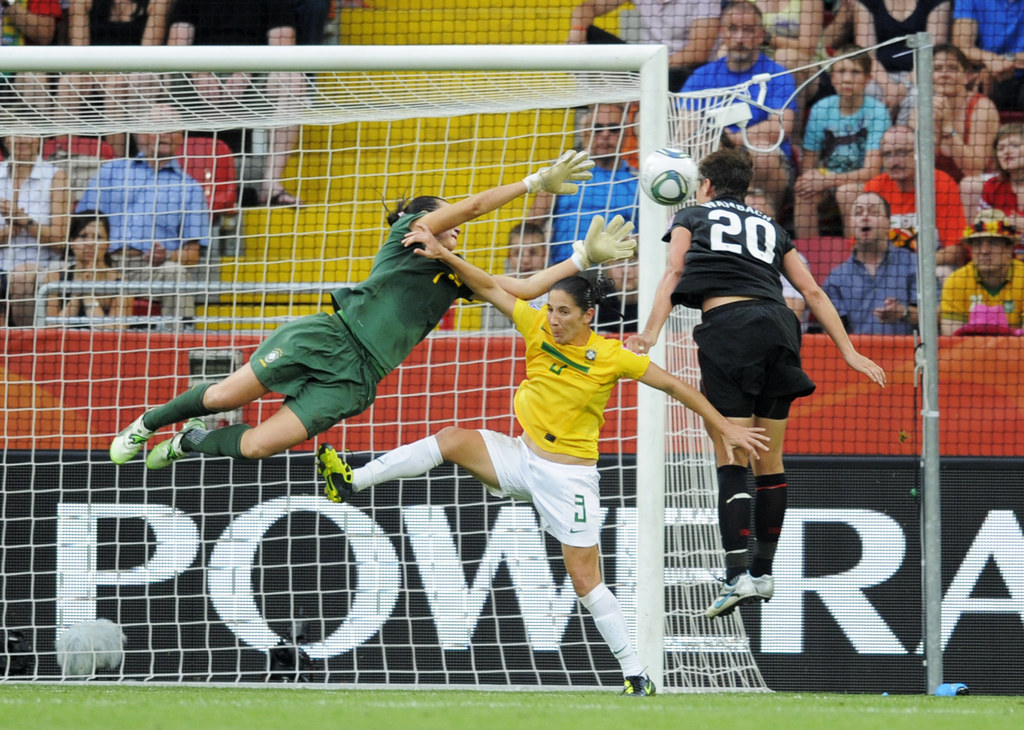 Down by one against Brazil in the quarterfinal, team USA had only stoppage time left. Rapinoe sailed the perfect volley to connect with Wambach's head — saving the U.S. to go on and win in a 5-3 PK shootout.
A moment that will forever be remembered as one of the greatest goals in Women's World Cup history.