17 Of The Best Sex Scenes Featuring Queer Women On Television, As Determined By Queer Women
We know best.
Let's be honest, queer women of the world — we don't get a lot of actual romantic action on our favorite television shows.
And because sharing is caring, we asked the queer women of the BuzzFeed Community about their favorite, steamiest, get-you-hot-'n'-bothered sex scenes from television.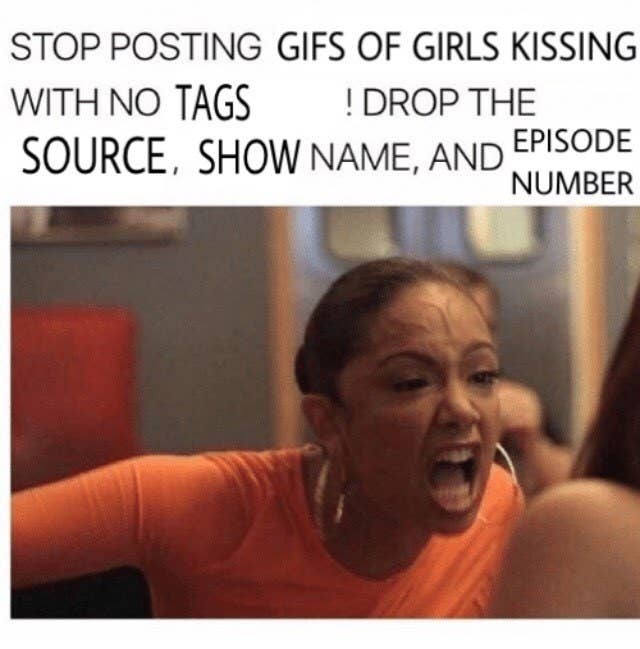 1.
The pool scene from Season 3 of The Fosters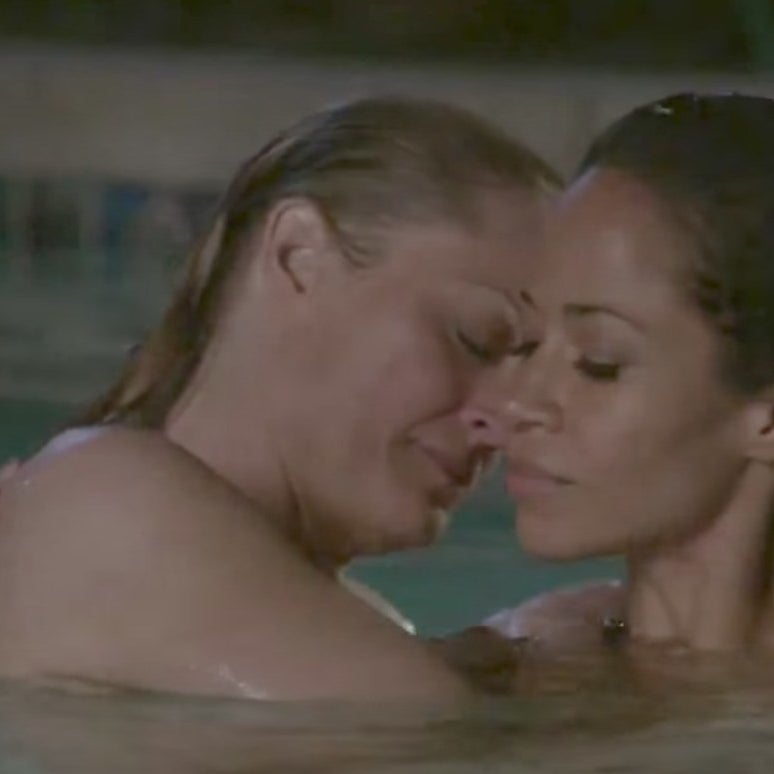 "Any Stef and Lena scene from The Fosters, but on 3x14, the pool scene is amazing."
2.
Carmen's striptease for Shane in Season 3 of The L Word:
3.
That super-relatable scene with Jo and Chase on Netflix's Easy.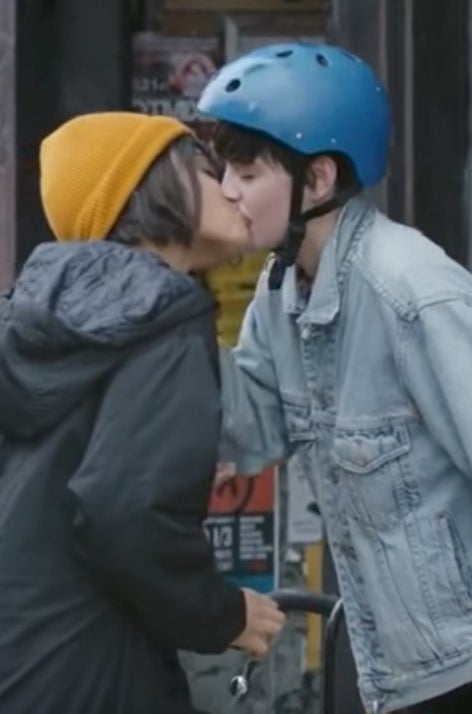 "The scene between Jo and Chase in the show Easy on Netflix (ep "Vegan Cinderella"). That entire show is incredible, Joe Swanberg is a genius, and that episode is so relatable and beautiful. And the sex scene was hot AF!"
4.
Nomi and Amanita's unforgettable first scene in Season 1 of Sense8.
5.
The first time Dana and Alice get together in The L Word.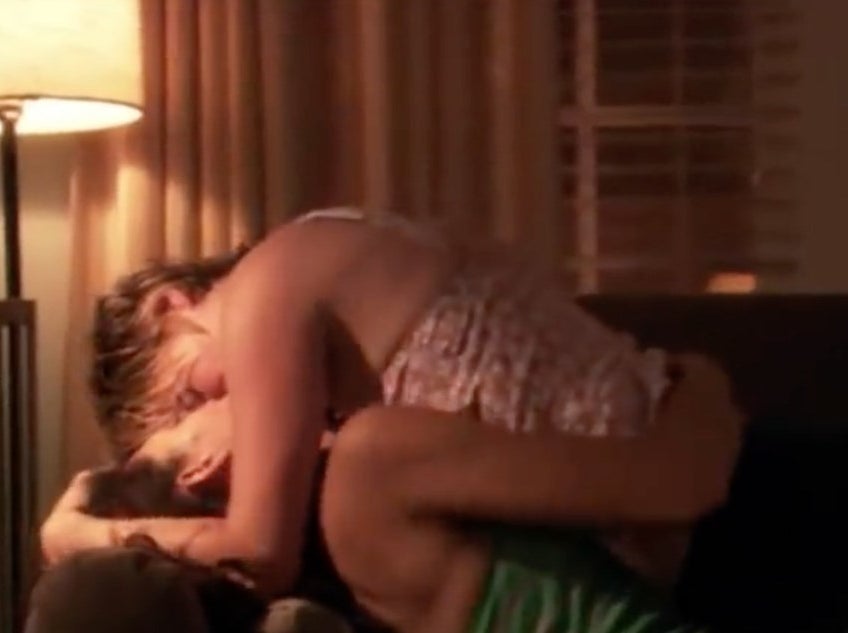 "When Dana and Alice finally get it on in The L Word."
6.
Nicole and Waverly getting it on for the first time in Season 2 of Wynonna Earp.
7.
Sadie and that tourist in Season 2 of Lip Service.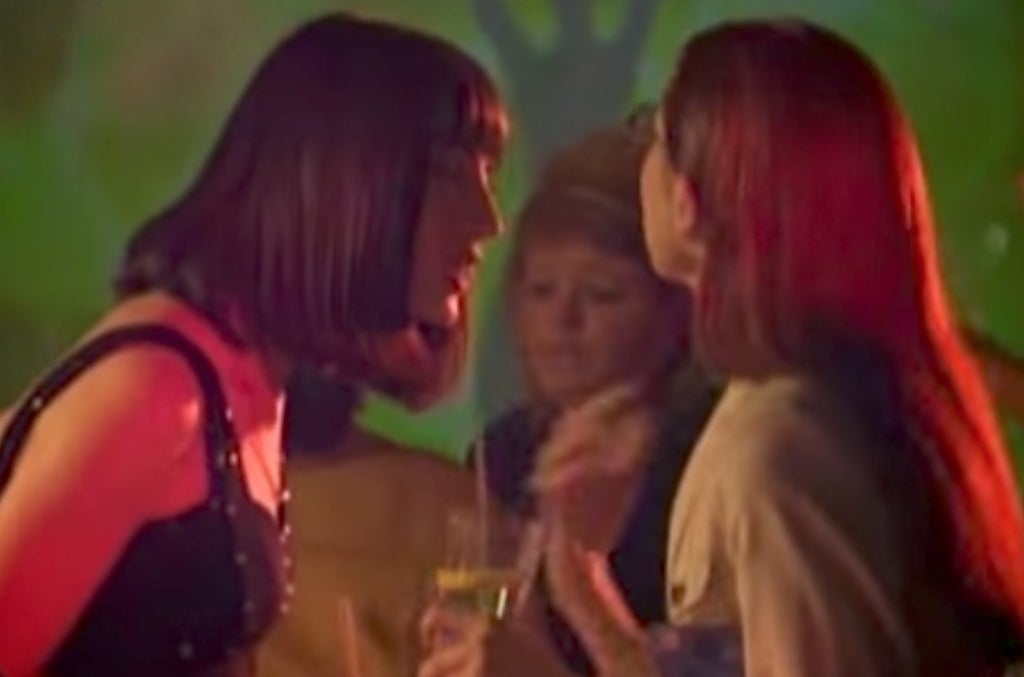 "Sadie and the Italian tourist from Lip Service — short and sweet and so many condiments."
8.
The jail cell scene to end all jail cell scenes in Season 1 of The L Word:
9.
Pretty much the entirety of Episode 7 in Netflix's Gypsy.
"Episode 7 of Netflix's Gypsy when Sidney straddles Jean and removes her top, revealing Jean's breasts. Then, Sidney removes her top and they proceed to have sex."
10.
Of the many Rose and Luisa scenes from Jane the Virgin, the hospital hookup is hard to forget.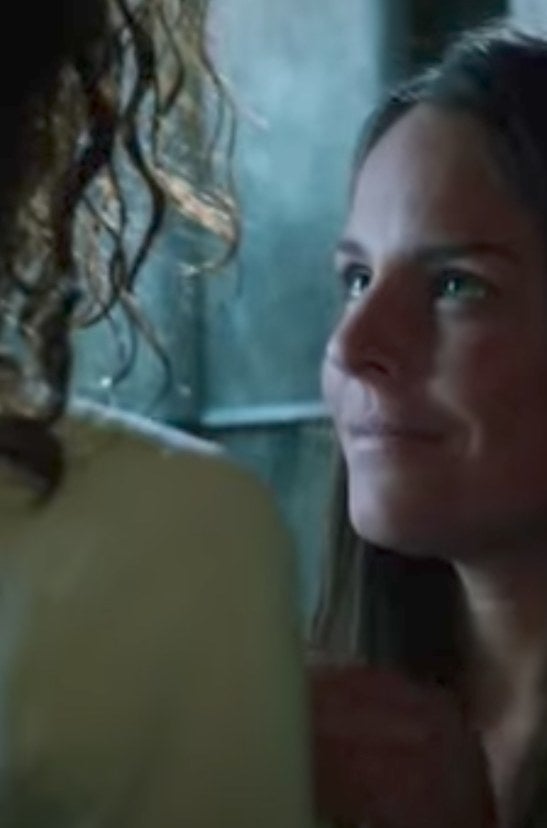 "The scene from Jane the Virgin where Rose visits Luisa in the mental institute. I don't know why, but it's so good."
11.
Nicole and Waverly's very first steamy scene on Season 1 of Wynonna Earp.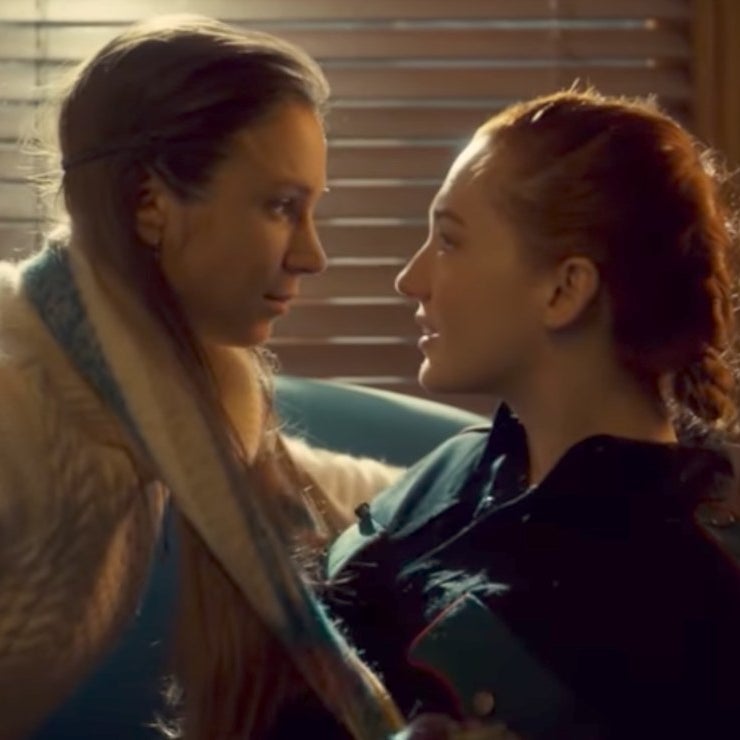 "The scene in Wynonna Earp 1x09 where Waverly realizes that she's attracted to Nicole too. Shuts the blinds in the sheriff's office, closes the door, and kisses Nicole so hard she falls on to the couch! Then she talks about doing the things she's always wanted: parachute out of a plane at 15,000 ft, swim far, far out into the ocean so that she can't see the bottom anymore, and to eat geoduck. And afterward, says when she thinks about what she wants to do most in this world, it's Nicole. Then cue them romantically kissing on the couch and oh. my. god."
12.
Margot and Alana's scene in Season 3 of Hannibal.
13.
Clarke and Lexa's amazing scene (right before the worst one ever) in Season 3 of The 100.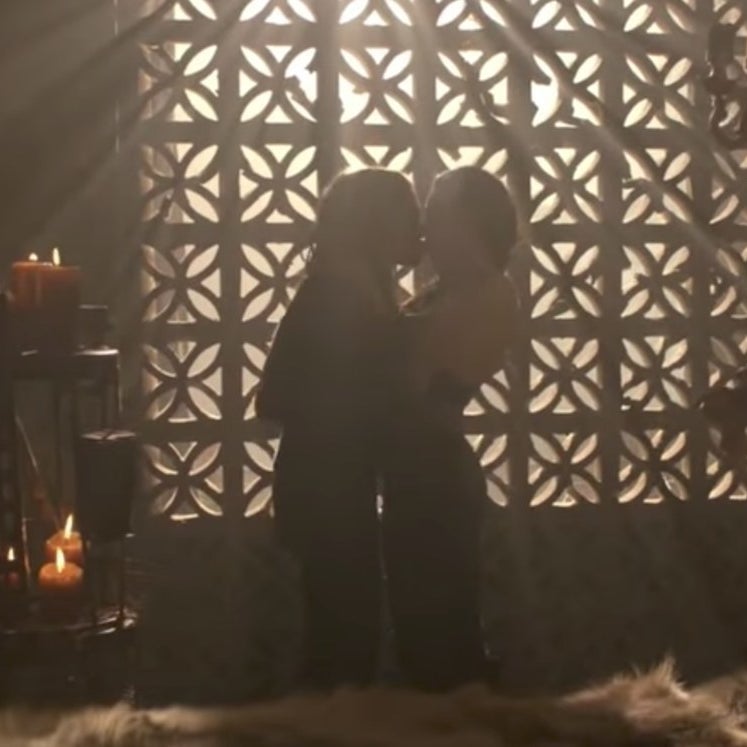 "Turn up for Clexa in The 100's 'Thirteen.'"
—Brittany Rae, Facebook
14.
And Bette strikes again, this time with Tina in the elevator in Season 5 of The L Word.
15.
Root and Shaw on Season 5 of Person of Interest.
16.
Any of the Bo and Lauren scenes from Lost Girl.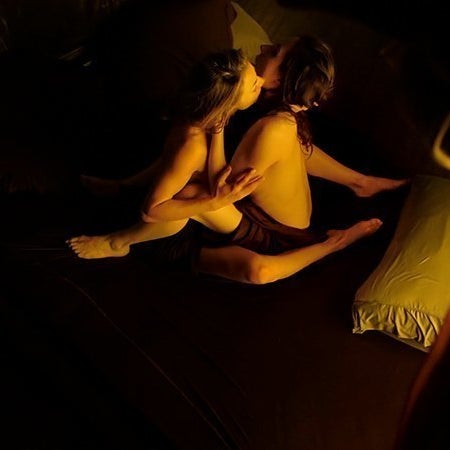 "Going for Bo and Lauren — the chemistry, the lighting, the mood are just so, so, so perfect. Four-poster bed? Totally romantic."
—Cindy Lim, Facebook
17.
If we're being totally honest, that Totino's SNL skit with Kristen Stewart.
And, finally, maybe all of them?