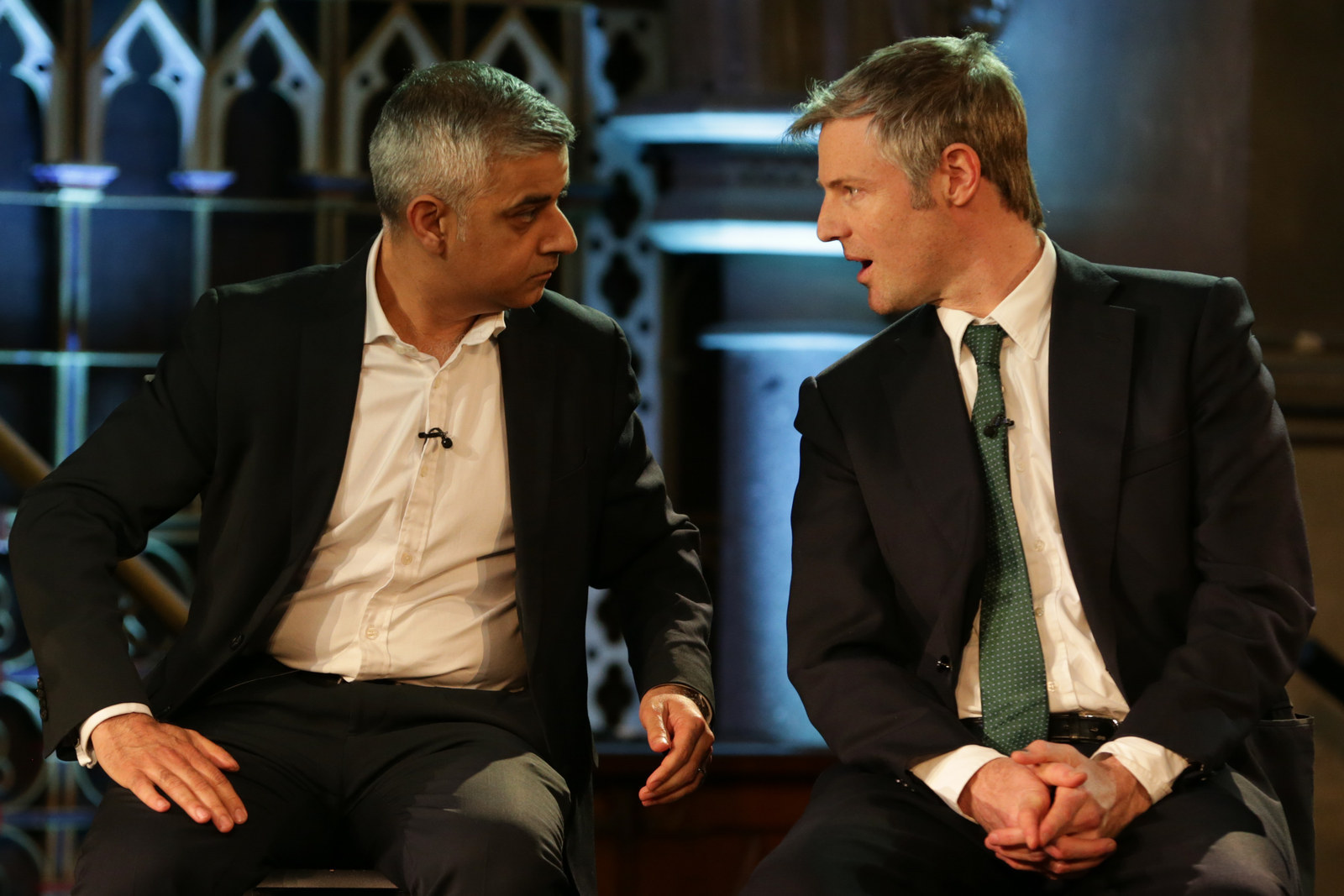 The Conservative party's mayoral candidate for London has refused to back a code of conduct that asks candidates not to use words that could "generate prejudice or hostility" between London's diverse communities.

Operation Black Vote (OBV), a campaign that seeks to promote racial justice in the UK, invited all candidates to back the pledge on Monday. But BuzzFeed News has learned that while the Labour, Lib Dem, and Green party campaigns have signed up, the Conservatives have not.
The guidelines are backed by a variety of faith organisations, including Hindu Council UK, the Jewish Council for Race Equality, and Tell Mama – an organisation that records anti-Muslim offences. An almost identical code of conduct was created in 2010 and was signed by the main party leaders.
The code asks candidates to "work for a welcoming London", "not pitch one group against another", and "not take actions or words likely to generate prejudice or hostility between different groups".

The blog was a response to a Conservative leaflet sent to some London voters featuring Labour's candidate, Sadiq Khan.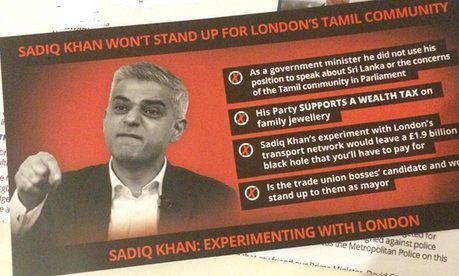 At the time, Labour MP Tulip Siddiq said it was "unprecedented" for OBV, which describes itself as a non-partisan political organisation, to criticise a campaign in this manner.
Goldsmith's campaign told BuzzFeed News the Conservative MP for Richmond was committed to tackling prejudice.

"We take tackling prejudice in all its forms extremely seriously and it's why Zac will instruct the Met police to make tackling hate crime a top priority," a spokesperson said, when asked if the campaign would sign up to the code of conduct.
"As a candidate to lead City Hall the appropriate code to sign is the GLA code of conduct, which he'll gladly do."
In 2010 the main candidates for the general election signed up to an almost-identical set of rules that have been tweaked for London's mayoral race.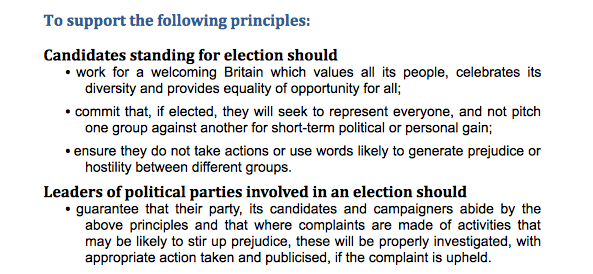 Woolley said he was "disappointed" Goldsmith had chosen not to sign the code.
"It's deeply worrying," he told BuzzFeed News. "The worst part about it means there's more to come. We just think London's better than this. This is not Donald Trump land."
Goldsmith's spokesperson also rejected further accusations that the candidate had not signed up to the Electoral Commission code of conduct, which suggests what campaigners should and shouldn't do when talking to voters.
"Any suggestion he has opted out or chosen not to be covered by the code would by 100% wrong," the spokesperson said, confirming that the party is signed up.
Goldsmith's campaign has come under fire in recent weeks from Labour MPs. Last week, former Labour leadership contender Yvette Cooper said Goldsmith's "subtle dog whistle is becoming a full-blown racist scream".
On Tuesday, senior Labour MP Chuka Umunna told the Evening Standard that the Conservatives were running a campaign "that would make Donald Trump proud".
Goldsmith has rejected all accusations of racism.
Responding to Cooper's comments, he told the Huffington Post: "If she is making reference to questions asked about Sadiq Khan's past and his links then is she suggesting it's not legitimate to ask those questions of someone who wants to be Mayor of London? If that's what's being said, then I think it's absurd and I think it's irresponsible."