The government has admitted it is unable to tell British citizens when they will receive their passports, according to a parliamentary question seen by BuzzFeed.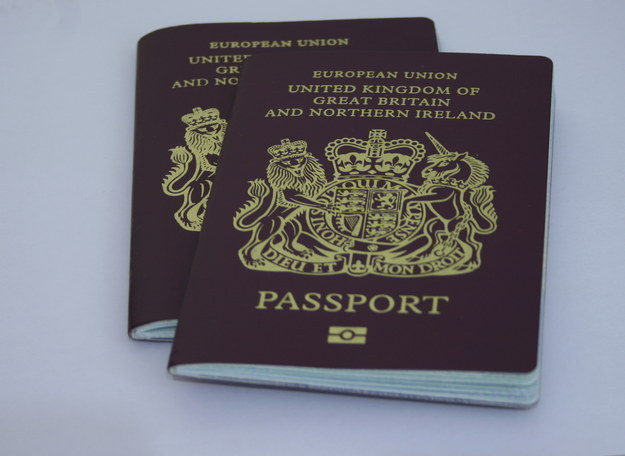 Home Office Minister James Brokenshire has admitted he is unable to give a target date for delayed passport applications to be completed.
Families across the country have been forced to cancel holidays because they have not received their passport in time, leading to a rise in complaints and what is fast becoming a major political issue. Labour claims the delays are due to staff cuts while the government blames "unexpected demand".
Ironically Brokenshire has also delayed his own answer to the question on passport delays, saying the Home Office cannot find the information "within the usual time period".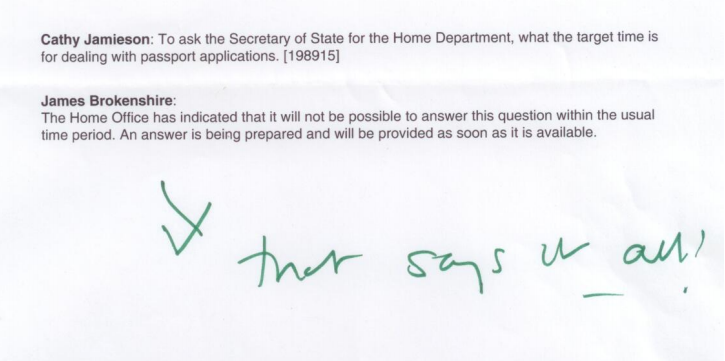 Brokenshire was responding to a written question sent by Cathy Jamieson, Labour's Shadow Economic Secretary, who asked if the government had a "target time" for "dealing with passport applications".
He admitted: "The Home Office has indicated that it will not be possible to answer this question within the usual time period."
David Hanson, Labour's immigration spokesman, said that 90,000 passport cases haven't been dealt with this year, according to the government.
The government's admission comes only hours after the Prime Minister was forced to make a correction to previous statements about the number of passport applications being processed on time.
While Home Secretary Theresa May previously claimed there was no backlog in dealing with passport applications, stating that 97% of all applications were dealt within three weeks, David Cameron said "less than 10%" were not processed in this time frame.
Cameron also accused his Labour counterpart of scaremongering citizens who are looking forward to holidays.
Pictures leaked to The Guardian this morning depicted the meeting room of a passport office in Liverpool stacked with passport applications. Labour has also accused the government of demanding citizens pay £65 extra if they want to receive their passport within three weeks, the standard processing time for a passport application.