Facebook users can still visit the Women Who Eat On Tubes (WWEOT) group despite a number of reports that the social network had taken the page down.

The founder of the Facebook group Tony Burke told Radio 4's Today programme on Friday morning that it had been taken down.
But a journalist with the Guardian reported that the page still existed this morning. A spokesperson for Facebook has since told BuzzFeed the page was deleted accidentally and has since been re-instated.
The admin, and founder, of WWEOT has now made it a "closed" group, which means new members have to request approval before they can post to the page.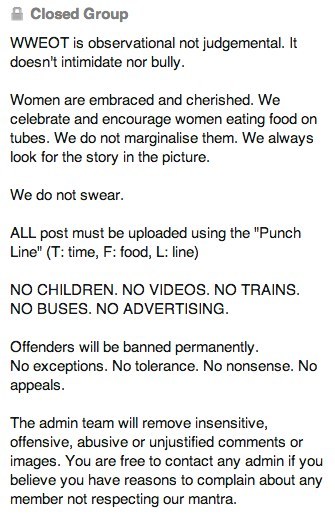 Facebook's rules means that users can request the social network to remove a photo if they feel it has violated their right to privacy.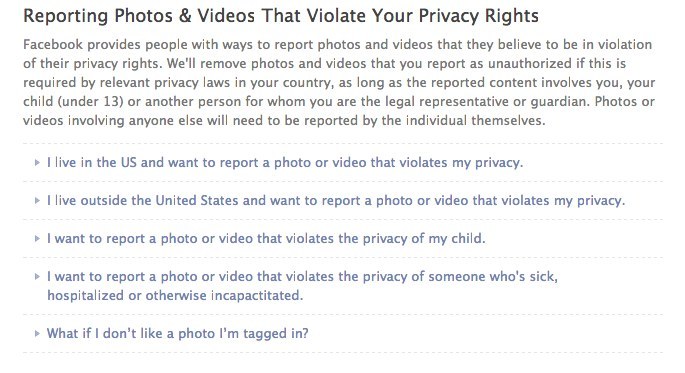 The WWEOT does not break Facebook's terms and conditions because it does not directly attack others based on race, ethnicity, national origin, religion, sex, gender, sexual orientation, disability or medical condition.