Guys, hey guys. Ssshhhh, come a little closer. I have a secret to tell you.
Now, I'm trusting you to keep this just between us. Can I count on you?
Whew! Ok, here's the skinny. So, you know Alexander Skarsgård? The beautiful, Swedish giant who was sent down from heaven to grace our screens with his talented acting and gorgeous face?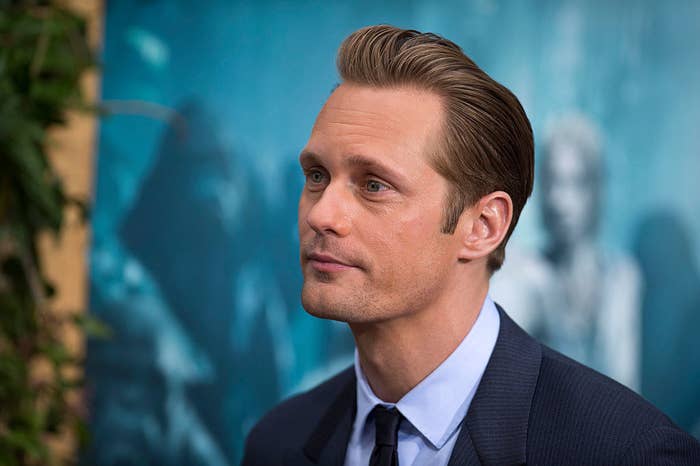 Here he is in True Blood, The Legend of Tarzan, and (my personal favorite) Zoolander.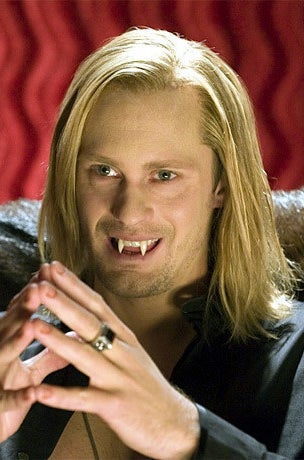 Did that jog your memory? Thought so.
And, just because, here he is being fucking adorable with some random ass wildlife creature.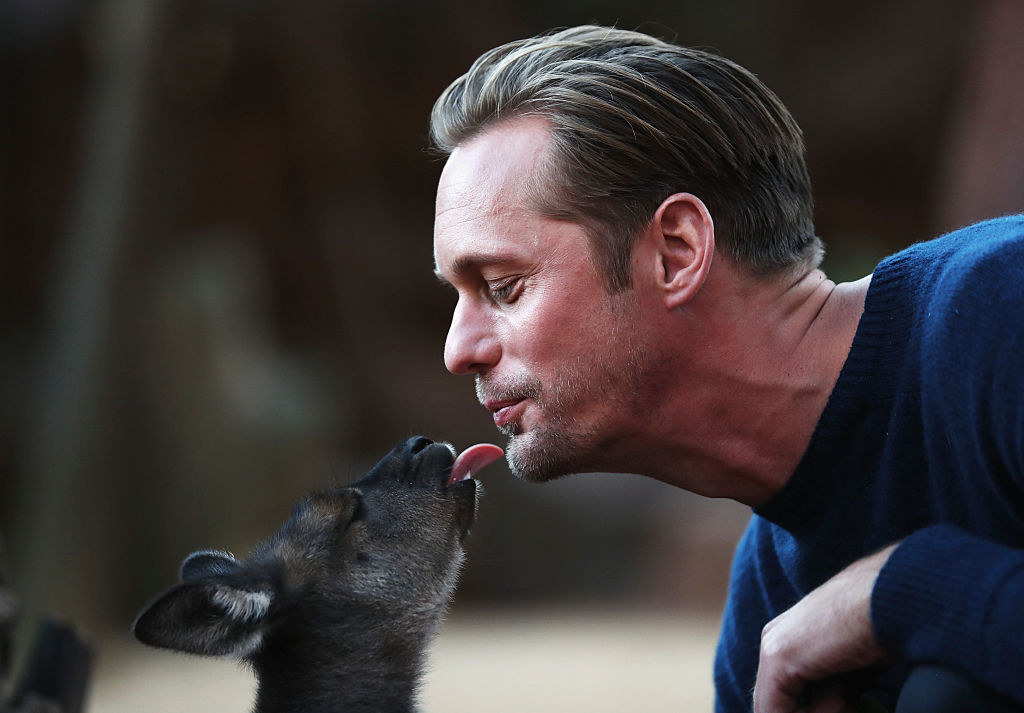 Ok, so the Big Little Lies actor is known for keeping his personal life pretty under wraps, but even he can't resist the allure of the 'gram.
There's a PUBLIC account on Instagram with the username @rexdanger and I'm ~pretty~ sure it belongs to our beloved Swede. Of course, being the amateur detective that I am, I had to do some digging and drum up some evidence:
1: Let's look at who he's following.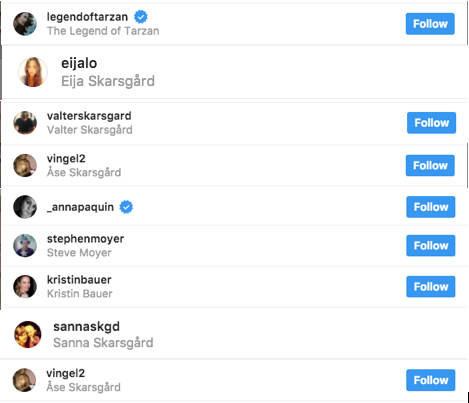 2: Let's look at who follows him.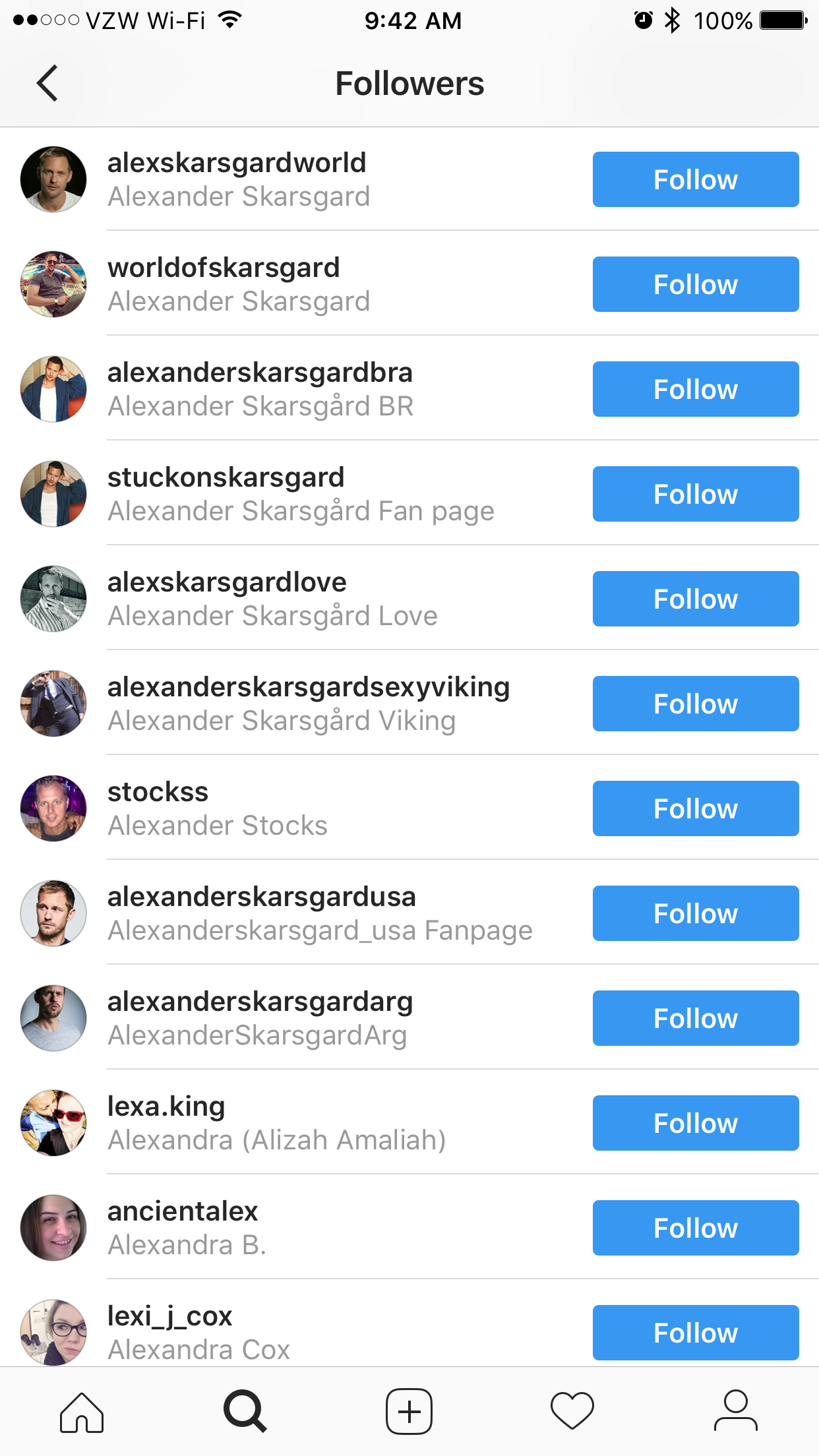 3: Last, but certainly not least, let's analyze some photos.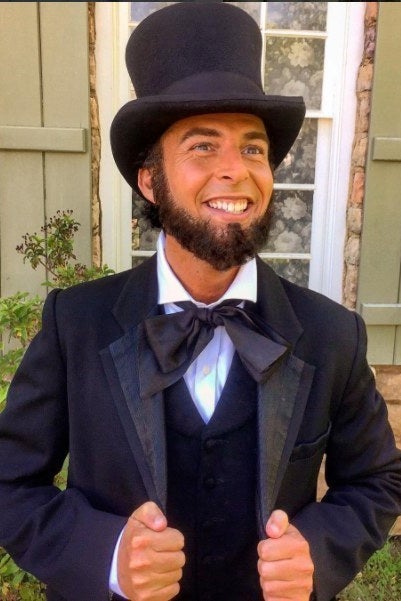 Why, yes, that is comedian/actor Jack McBrayer. If you weren't aware (because I certainly was not), the two are actually really good friends. Just look at this fun thing they did together!
Look familiar?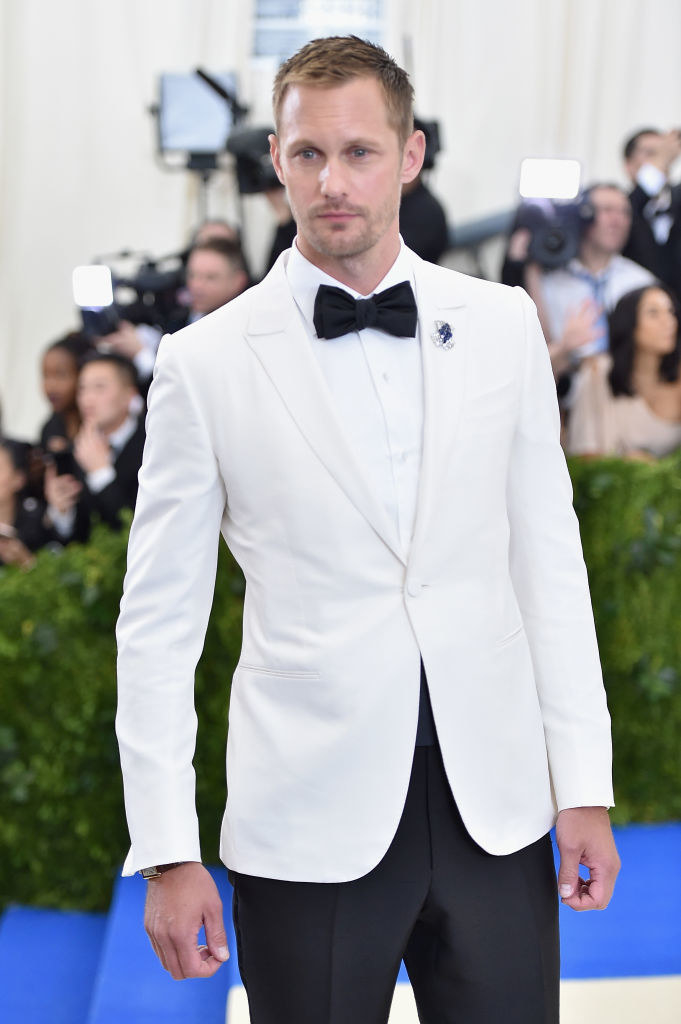 Let's zoom, shall we.
Remember, you promised to keep this just between us, so don't all go following ~his~ account at once.