So, by now, I'm sure you know that Ariana Grande is in a new relationship with SNL cast member Pete Davidson.
Rumors began circulating about the pair in late May, which, if you haven't looked at your calendar recently, was like, you know, two weeks ago.

Well, as of today, Pete has not one, but two tattoos dedicated to his new lady love.
LA tattoo artist London Reese shared photos of Pete's ink on Insta with the caption, "We had a good night somewhere in the hills of Los Angeles. Pete loves him some Ariana." He wrote "loves," people. LOVES!!!!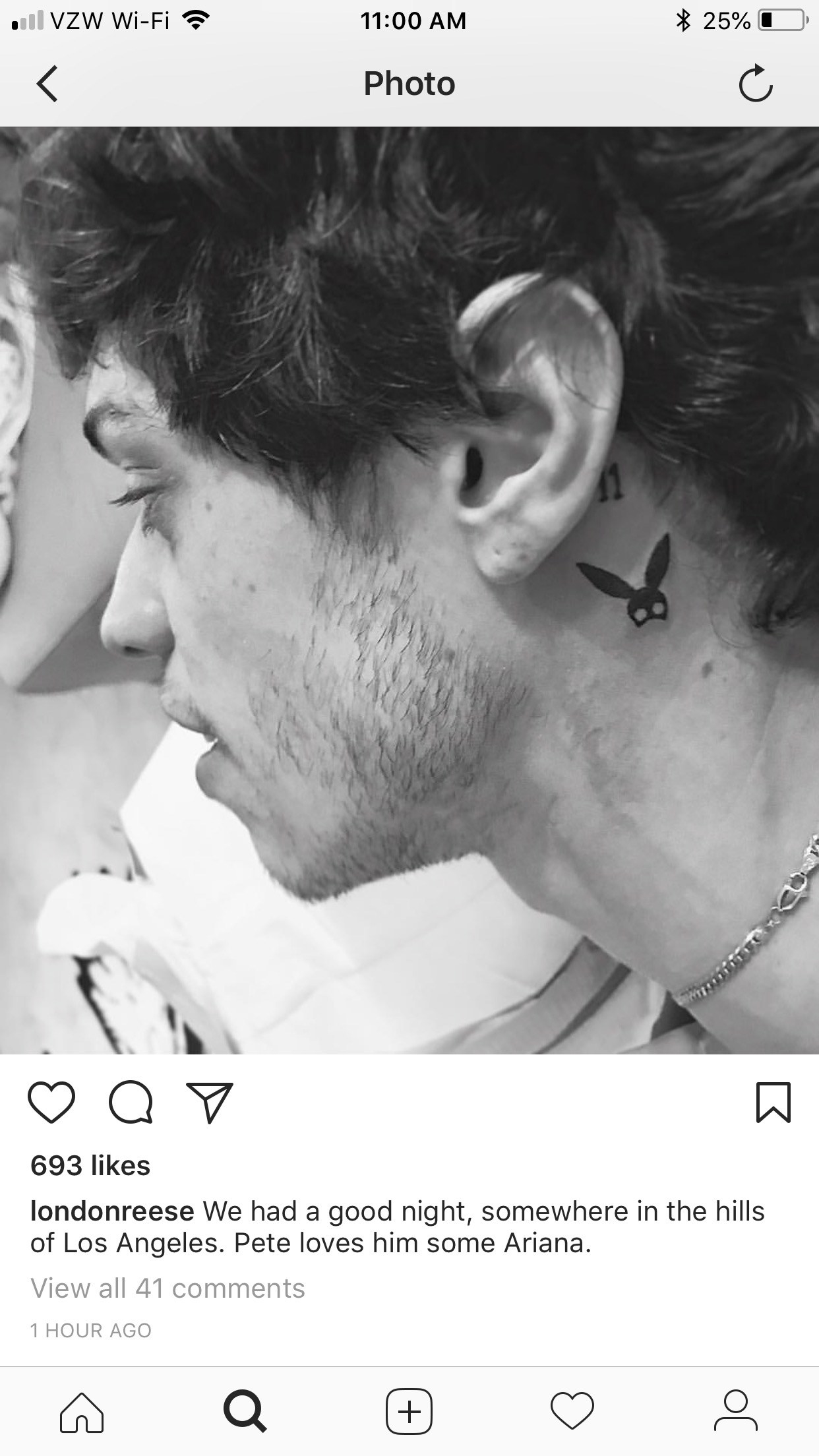 The two also may or may not have matching cloud tattoos.
Now, I'm not gonna say that things are moving too fast. It's their relationship! I don't know these people! It's none of my gosh darn business! But...
Just a few weeks ago, Ariana confirmed that she and her boyfriend of two years, rapper Mac Miller, had broken up.
Less than a week later, Pete confirmed that he had split with his girlfriend of two years, Cazzie David, saying, "We're not together anymore."