So, I sort of gave up on talent competitions a while ago, but if you're still a fan, you'll know that Season 12 of America's Got Talent is well underway.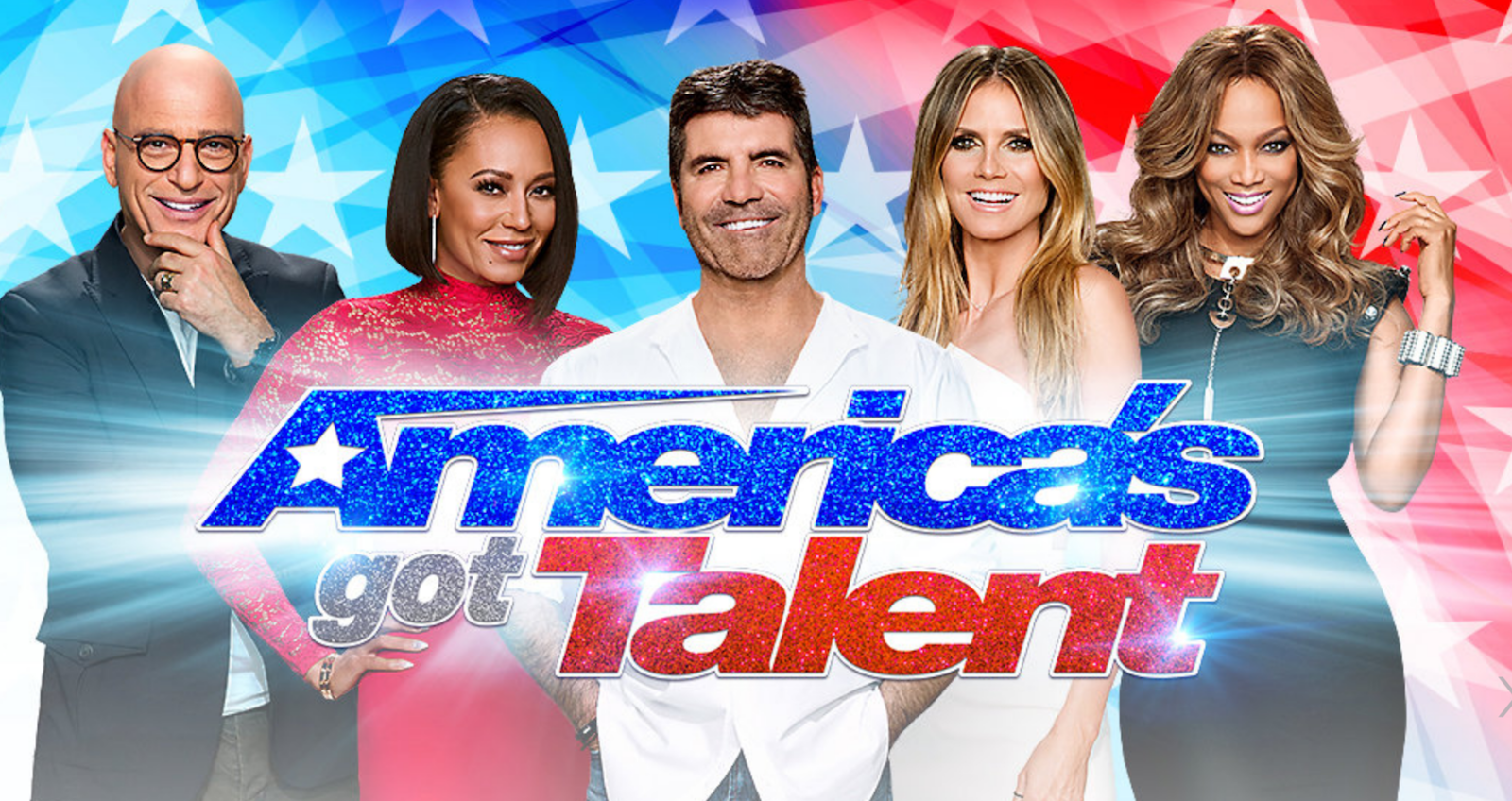 It all started after escape artist Demian Aditya experienced some technical difficulties during his insane performance and was anxiously awaiting the judges' feedback. That's when Tyra asked Simon what he thought of the act: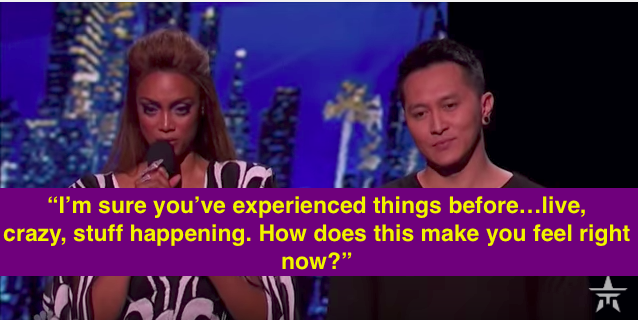 To which Simon, aka the Gordon Ramsay of talent shows, replied with a rude remark about Mel's marriage: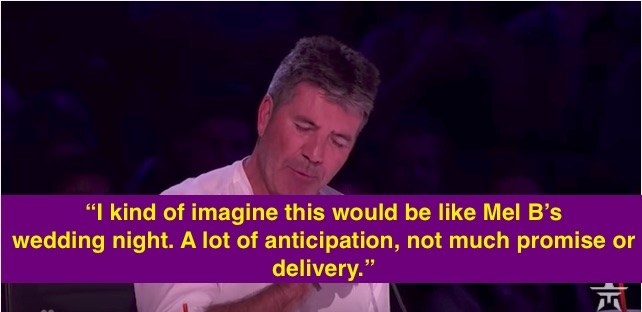 Before he could even finish his "joke," Mel uncapped her drink and tossed it right in Simon's face before storming off the set.
Mel spoke about the incident to Entertainment Tonight, saying:
He should know, if you say something inappropriate he's gonna get like, stuff thrown at him. In a friendly way. I made sure there was no ice in it this time… just fizzy water. I just [wish] I would have had cranberry juice in there or something, and then his whole body would be really sticky!"
She added, "I told him he was an asshole and that was it, and he goes, 'Oh, whatever.'"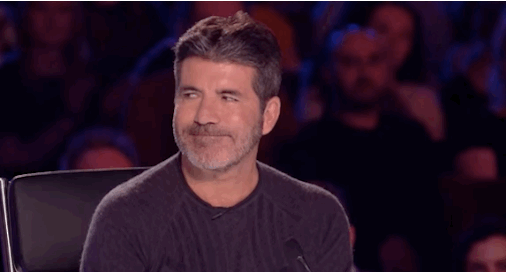 This isn't the first spat that Mel and Simon have had. Hell, it's not even the first time she's thrown a drink in his face. And let's be real, it probably won't be the last. Watch the whole exchange here.