I Visited Schitt's Creek And It Was Simply The Best
Herb Ertlinger's fruit wine is actually pretty good.
Hi, I'm Shyla, and I'm a huge Schitt's Creek fan. But, honestly, at this point, aren't we all?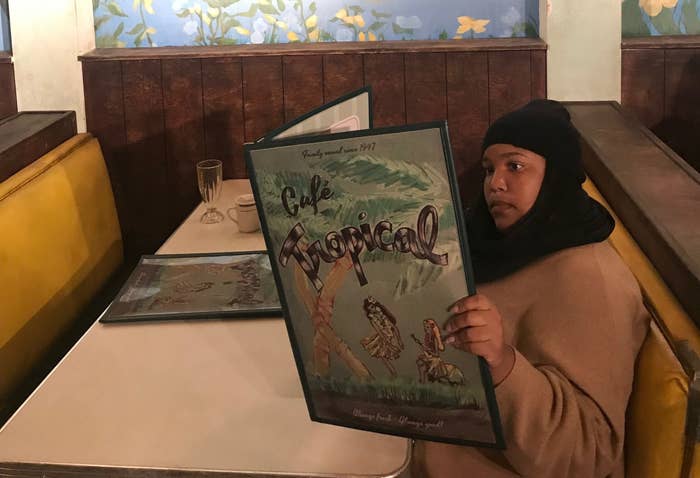 Anyway, I've been rewatching episodes on Netflix and not-so-patiently waiting for new ones, but it still wasn't enough!
That's when I heard that in honor of the final season — which premiers on Jan. 7 — and to celebrate the show's fans, Pop TV was hosting the Visit Schitt's Creek pop-up, where people in LA (Nov. 22-24) and NY (Dec. 13-15) can visit the town's most iconic haunts.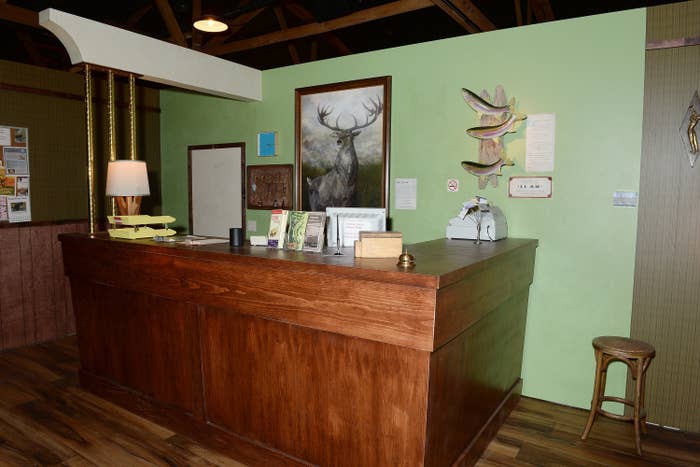 I sat in a booth at Café Tropical...
...sat on the motel bed that was closest to the window, because apparently it was my turn to get murdered first...
...and I bought goat milk soap at Rose Apothecary, which smells SO good, I don't even understand it.
All the sets and props, including Moira's rose garden and the bike Mutt gifted Alexis, were used IRL on the show, which finished filming back in June.
Oh, and did I mention Moira's ICONIC crow costume is on display?!?!?!
I drank speciality cocktails named after each Rose family member, tried on Moira's wigs using VR, took photos in front of their grand holiday staircase, and bopped along to "A Little Bit Alexis," and it was easily one of the best hours of my life!
So, if you want to scream like Moira during her closet meltdown (but from excitement) and cry like David when he was serenaded by Patrick, visit Schitt's Creek!