The 43-year-old star is set to resume filming on Netflix's Red Notice, but he had to do just one little thing first: get tested for COVID-19.
Ryan shared some photos of the experience on Instagram, courtesy of Blake Lively, and wrote the most Ryan Reynolds-y caption to accompany them.
"Back to work on #RedNotice," he wrote. "The Covid Test is quick and easy. The doctor places the swab up your nose, just deep enough to tickle your childhood memories and then it's over."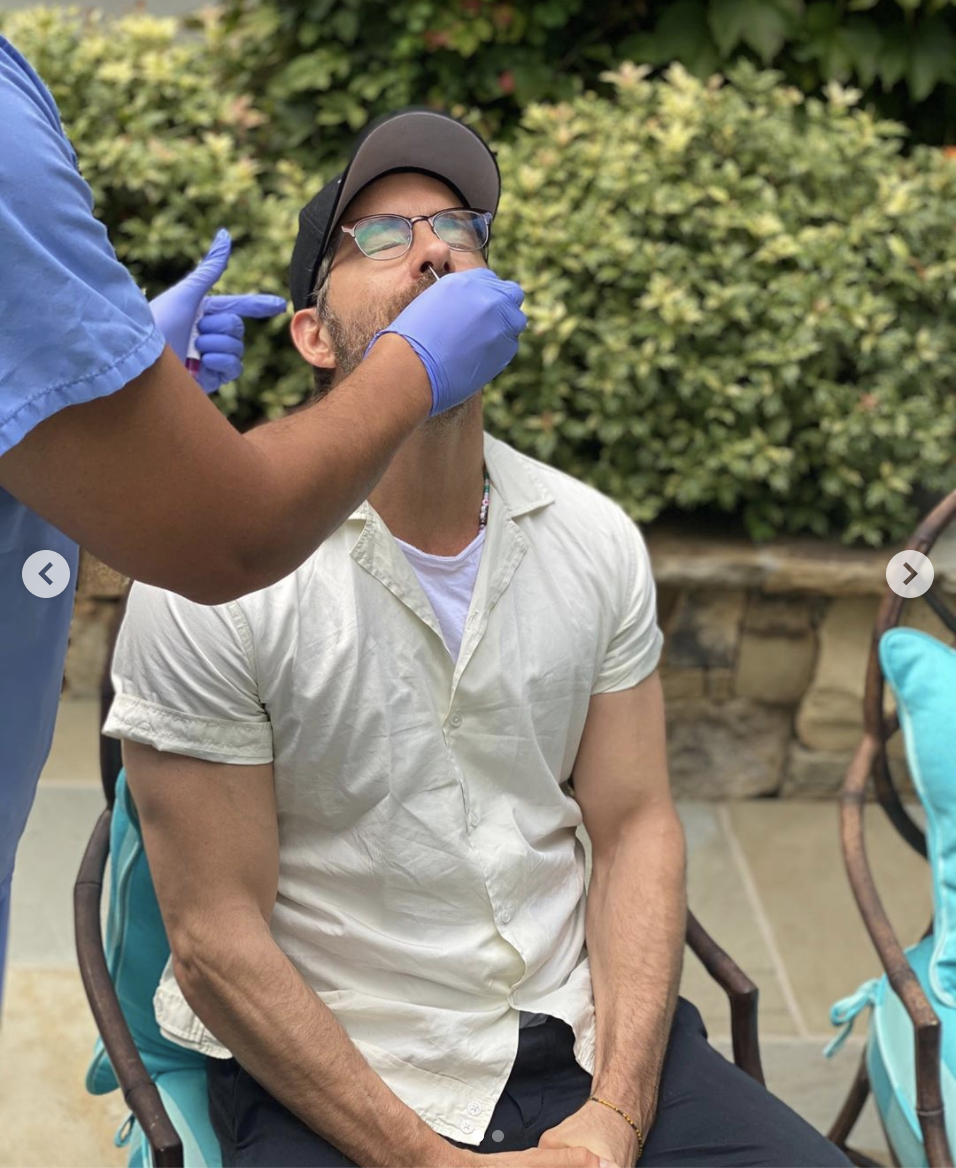 He added, "No matter what you say to him, he won't buy you dinner first."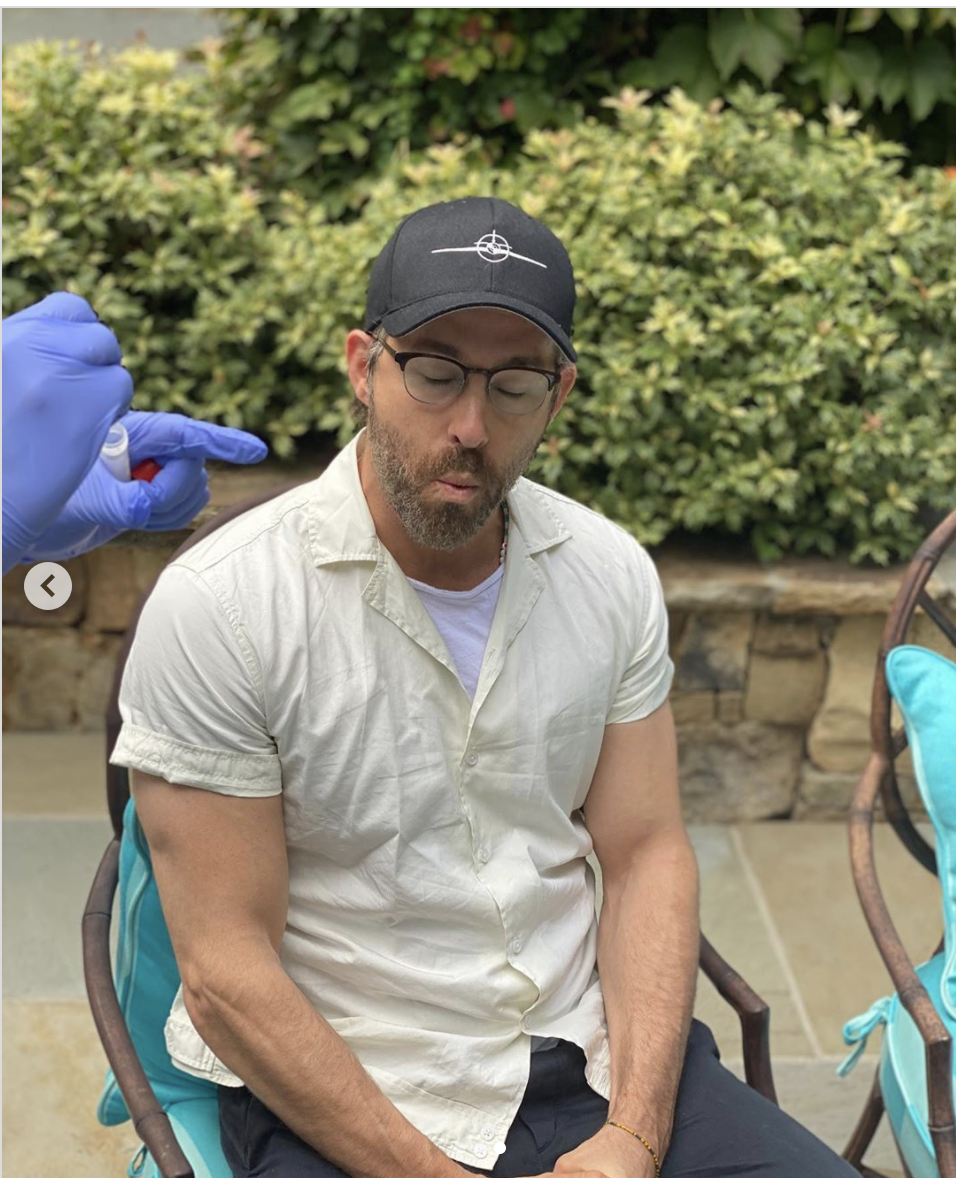 I can FEEL this picture.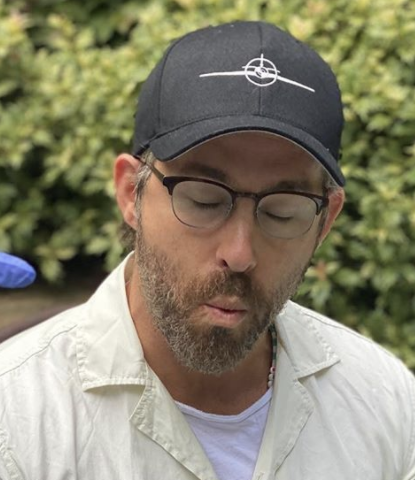 The Deadpool actor isn't the only one who got tested. His costar Gal did, too. "Getting ready to head back to the Red Notice set💃🏻, but prep looks a little different now 😳#staysafe," she wrote on Instagram.
The film was originally scheduled to hit theaters in June but was pushed back to November before being moved to Netflix. In March, The Rock announced that production would be halted because of the coronavirus.
And just last week, Johnson revealed that he and his family had all tested positive for COVID-19. Not sure if he's back on the set too, but I wouldn't be surprised if he needed a little extra time before getting back to work, even though he said that he's "on the other end of it" and no longer contagious.
All I do know is that I'm very excited to see this movie, and I hope everyone involved in its production stays healthy and safe!