Pete Davidson Joked About His Dating Life On "SNL" And Yes, I Laughed
"When I [date a famous woman], the world wants to punch me in the throat."
He made a bunch of random, hilarious jokes, some of which were about Colin Jost and fiancée Scarlett Johansson.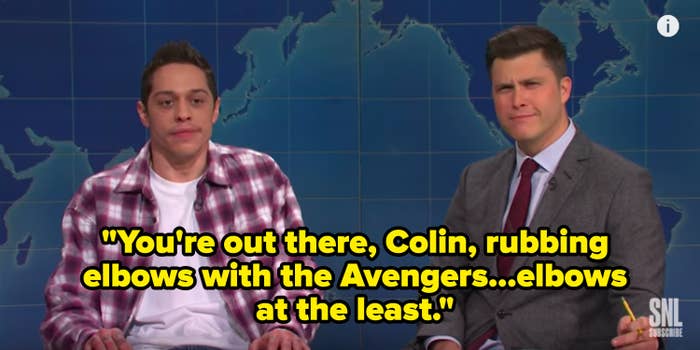 When Colin asked Pete if he was dating anyone, Pete responded, "Yeah, and it's not fair Colin."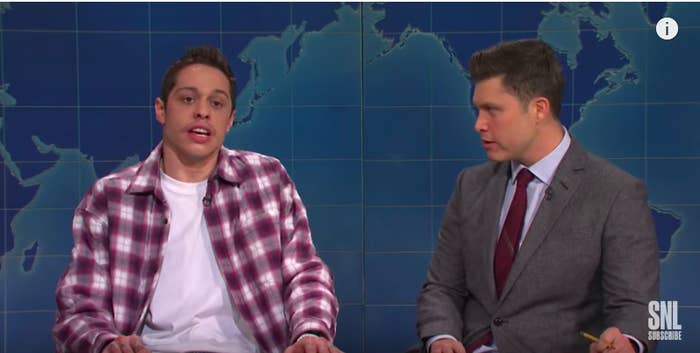 "You get to date a famous woman and everyone's delighted," Pete said to Colin. "But when I do it, the world wants to punch me in the throat."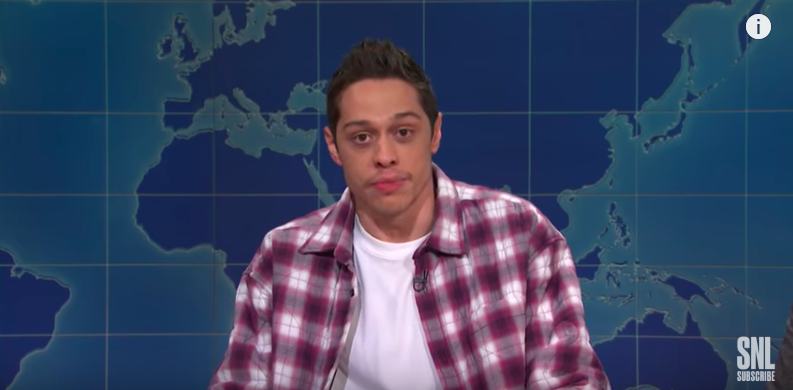 Live footage of Pete minding his business, walking around NYC:
"What'd I do? I mean, if I'm your type of guy that your daughter, OR MOTHER, is into, then trust me, I'm the best case scenario. There are a million guys who look like me and I'm the only one with a job."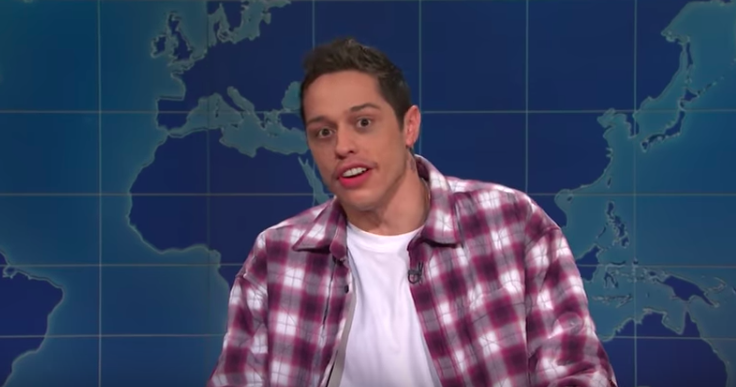 Since 2018, the 26-year-old has been linked to Cazzie David, Ariana Grande, Kate Beckinsale, and Margaret Qualley.
He's currently dating 18-year-old model Kaia Gerber.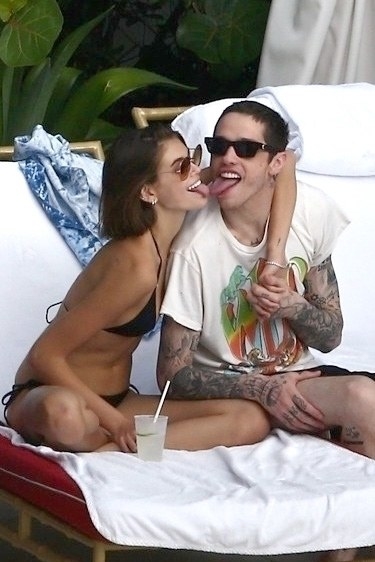 Love and let love, I guess?