A few days ago, Lizzo performed at a SiriusXM concert in Miami ahead of the Super Bowl this weekend.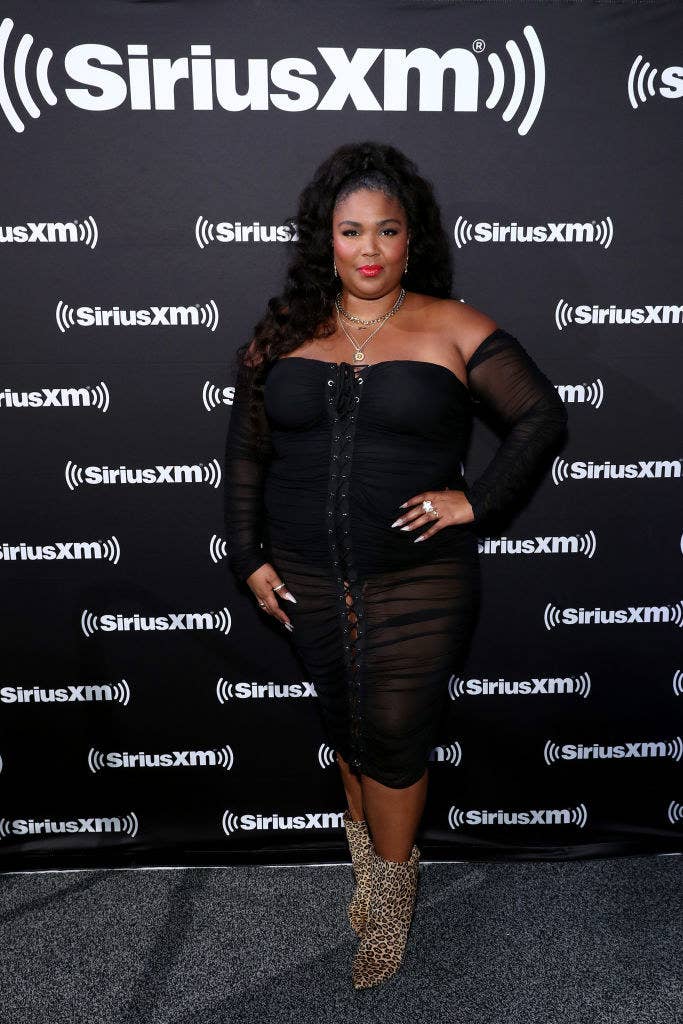 Then sometime during the show, Lizzo invited a surprise guest onto the stage...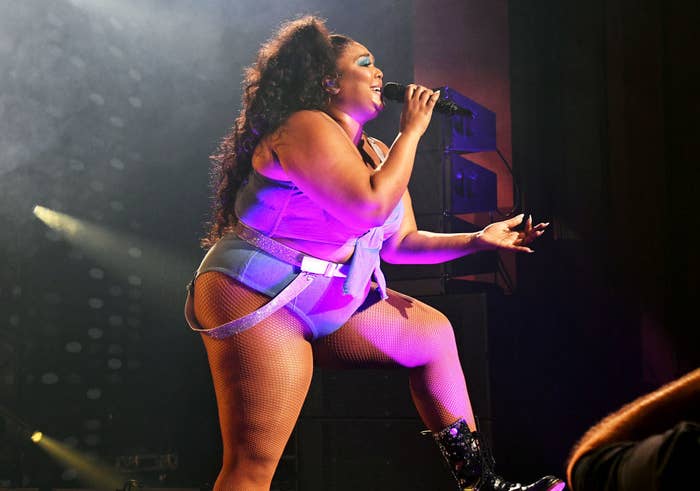 ...a one Mr. Harry Edward Styles.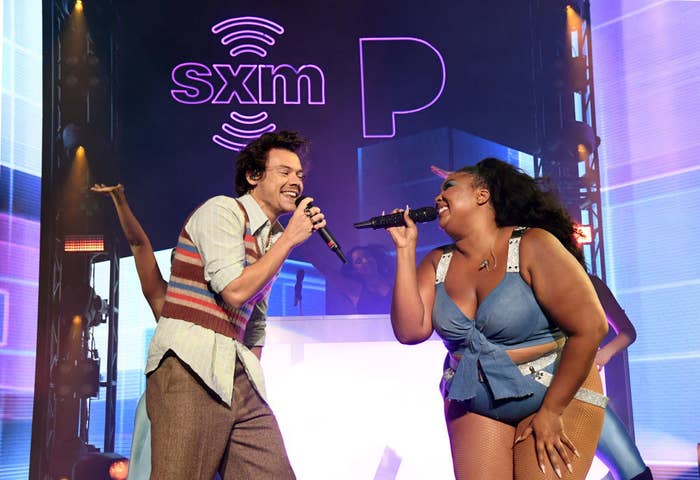 Lizzo was basically like, "You can have a little Harry Styles, as a treat."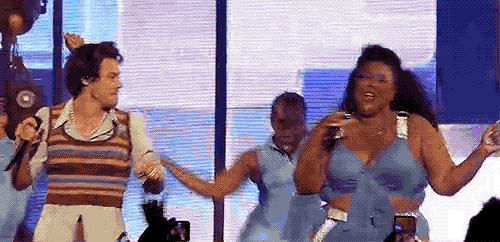 Lizzo and Harry holding hands makes the world go 'round.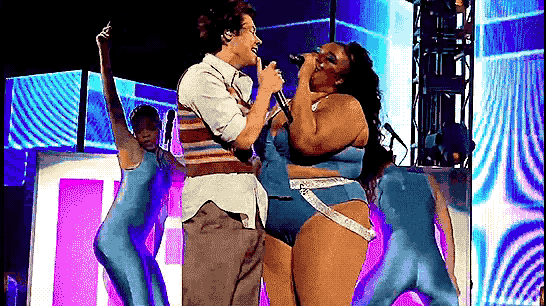 THIS??? THIS!!!!! MA'AM, I'M CALLING THE POLICE!
The "Cuz I Love You" singer posted about the "lil ditty" they sang and called Harry a "human Hershey's kiss" and a "dream," and I have no doubt that both those things are true.
Last month, Harry covered "Juice" for BBC Radio (it was amazing, obvs) and he said Lizzo is "exactly what you want an artist to be, which is yourself."
Lizzo saw his performance and tweeted her reaction, along with a separate message that teased, "You know what this means right...? 😏😉 @HarryStyles."
Fans everywhere lost their collective minds.
Harry and Lizzo 2020 🙌🙌🙌.