Miley Cyrus And Liam Hemsworth Did A Sketch Together On "SNL," And It's Just More Proof That They're Great Together
Couple. Goals.
ICYMI, Miley Cyrus was the musical guest on SNL this week, where she performed two songs from her new album, Younger Now.
In the sketch, celebs are paired with regular contestants and Miley's character is matched with "Chris Hemsworth," played by Alex Moffat.
Totally unclear on the rules of Price Is Right, "Chris" decides to phone a friend, aka his brother Liam Hemsworth...and it was the REAL Liam!
After finishing up on SNL, the two headed to the after-party, along with the rest of the cast.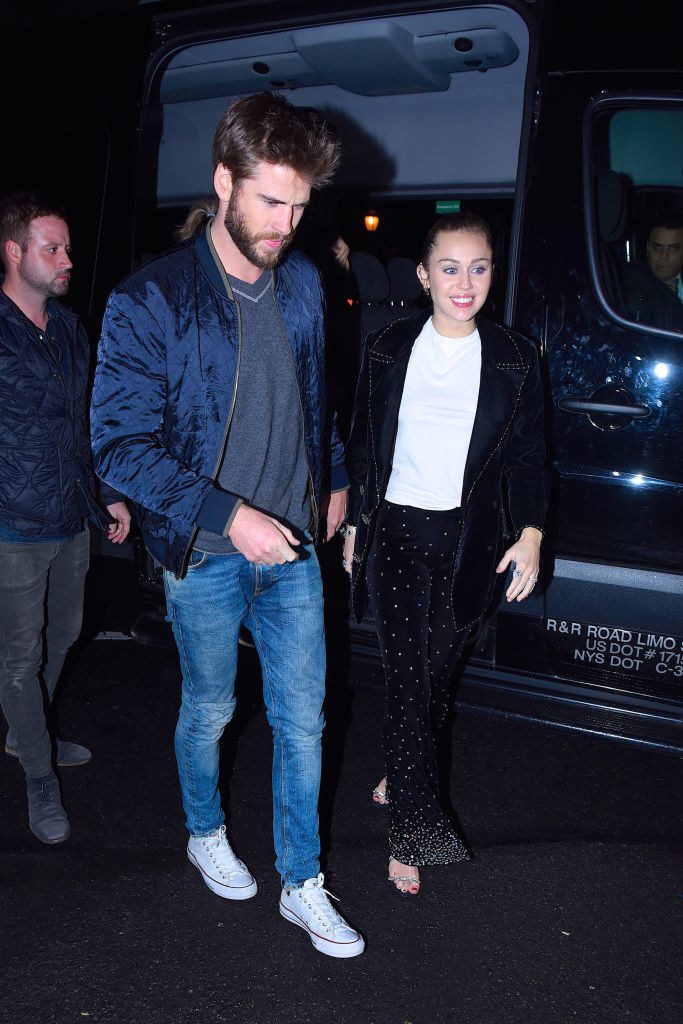 Oh, and speaking of the cast, here's a video of Miley Cyrus and Leslie Jones singing and fangirling over each other.